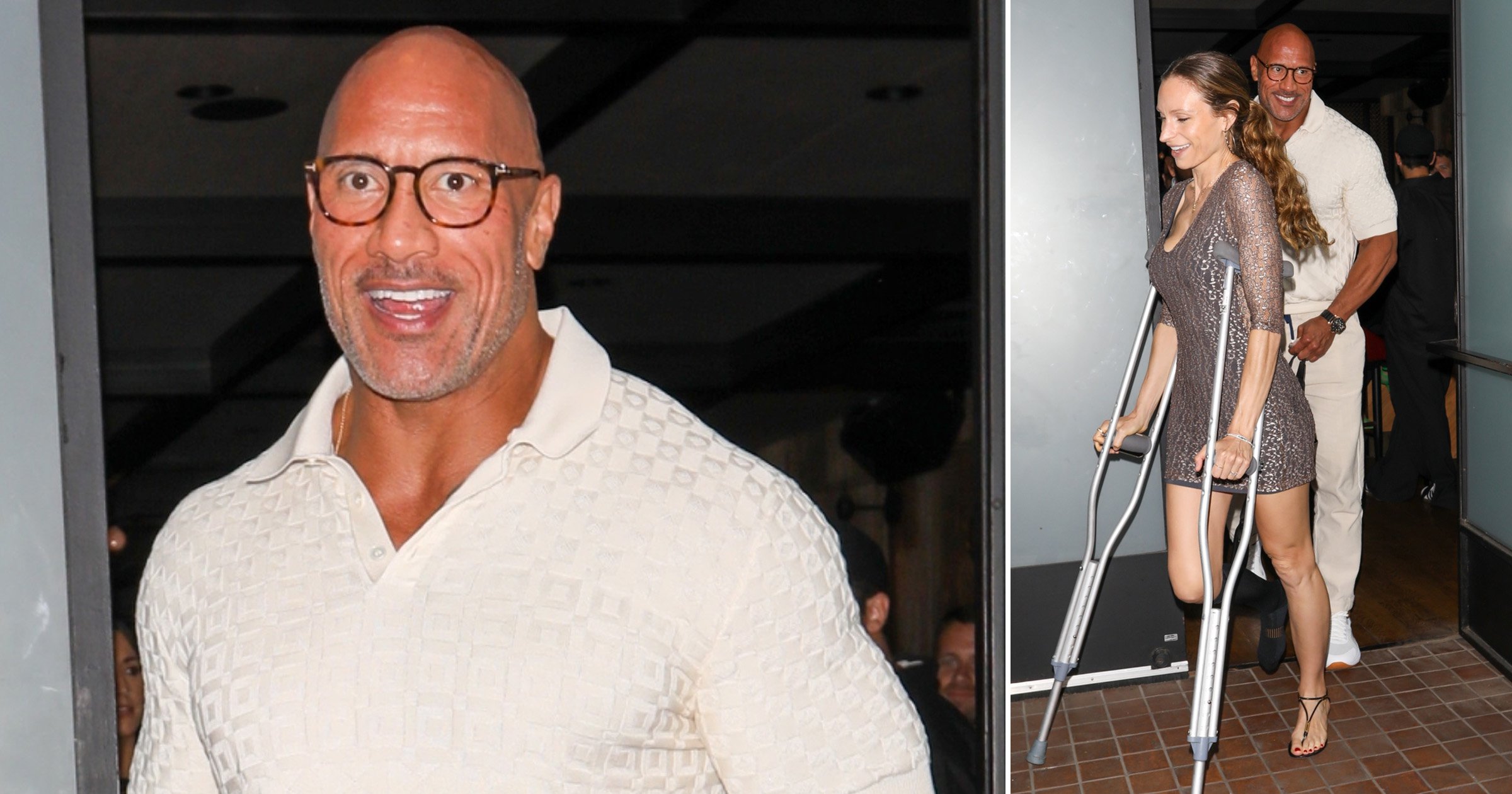 and his wife enjoyed a dinner for two as they were spotted dining in West Hollywood on Saturday. 
The couple appeared happy as ever and were all smiles when leaving Catch Steak in Los Angeles over the weekend.
The actor, 51, looked dapper in an all-cream ensemble that featured a wool-blend polo short-sleeved shirt with a collar and some trousers in the same colour to match.
He added a pair of white trainers to the outfit and wore some black-rimmed circular glasses on his face, carrying his things in a small black leather backpack which he held down by his side in his hand.
The star's wife, 38, was glamorous in a stone grey glittering mini-dress and was supported by her spouse as she kept her injured left raised, using some crutches.
Lauren's leg was covered in a black bandage and she wore one black sandal on her healthy foot.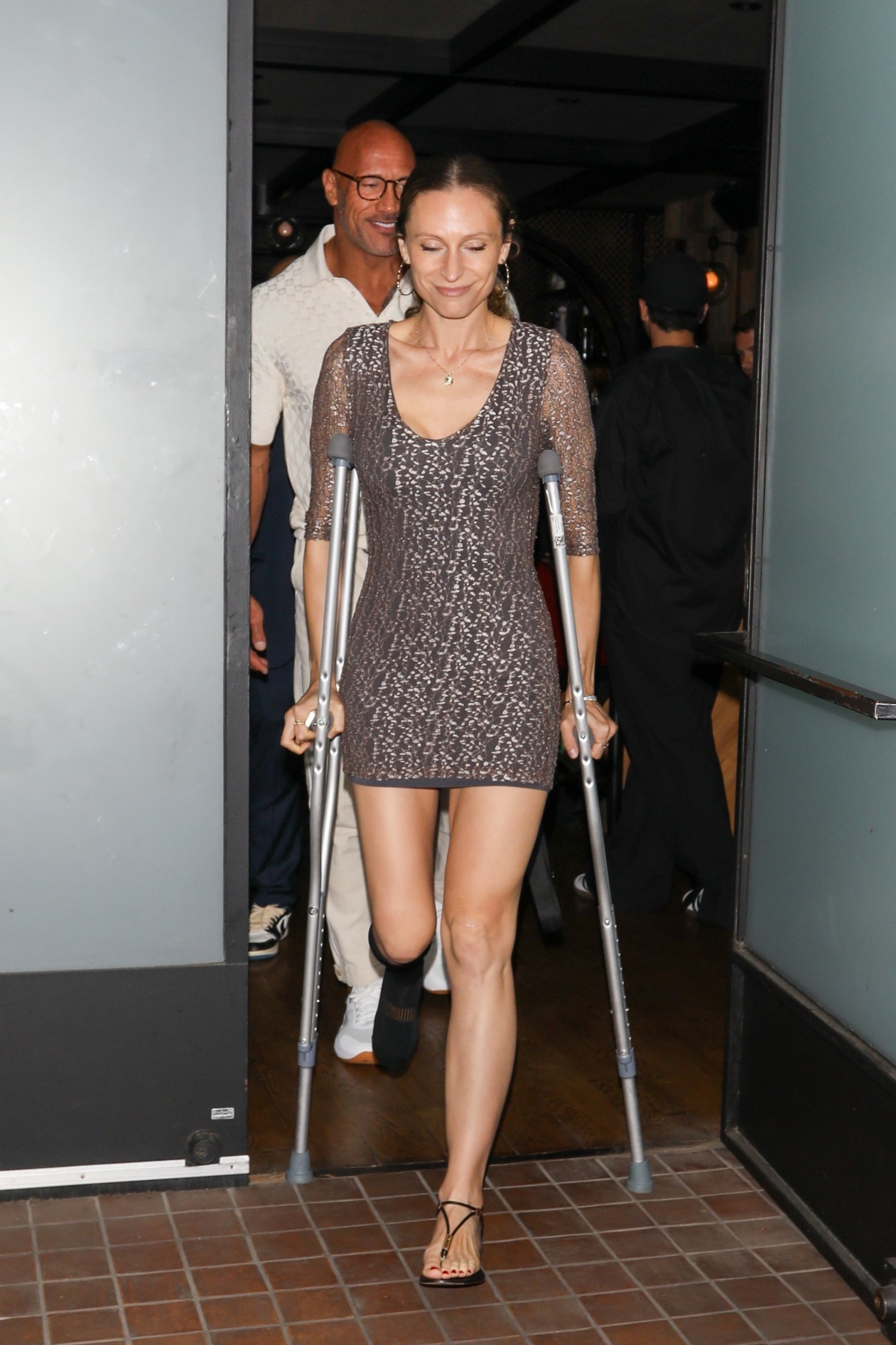 She scraped her long curly hair into a low ponytail and kept her makeup natural, accessorising with some large gold hoop earrings and a simple necklace. 
The famous couple first met each other in 2006 and walked down the aisle years later in August 2019 – following the birth of Jasmine, seven and Tiana, five.
Divorcing his former spouse in 2008, the wrestler-turned-actor is also a dad to , 22, whom he shares with his ex-wife Dany Garcia. 
Following his split from Dany, Dwayne opened up about his struggles with depression and explained how their separation had affected him during a podcast chat last May.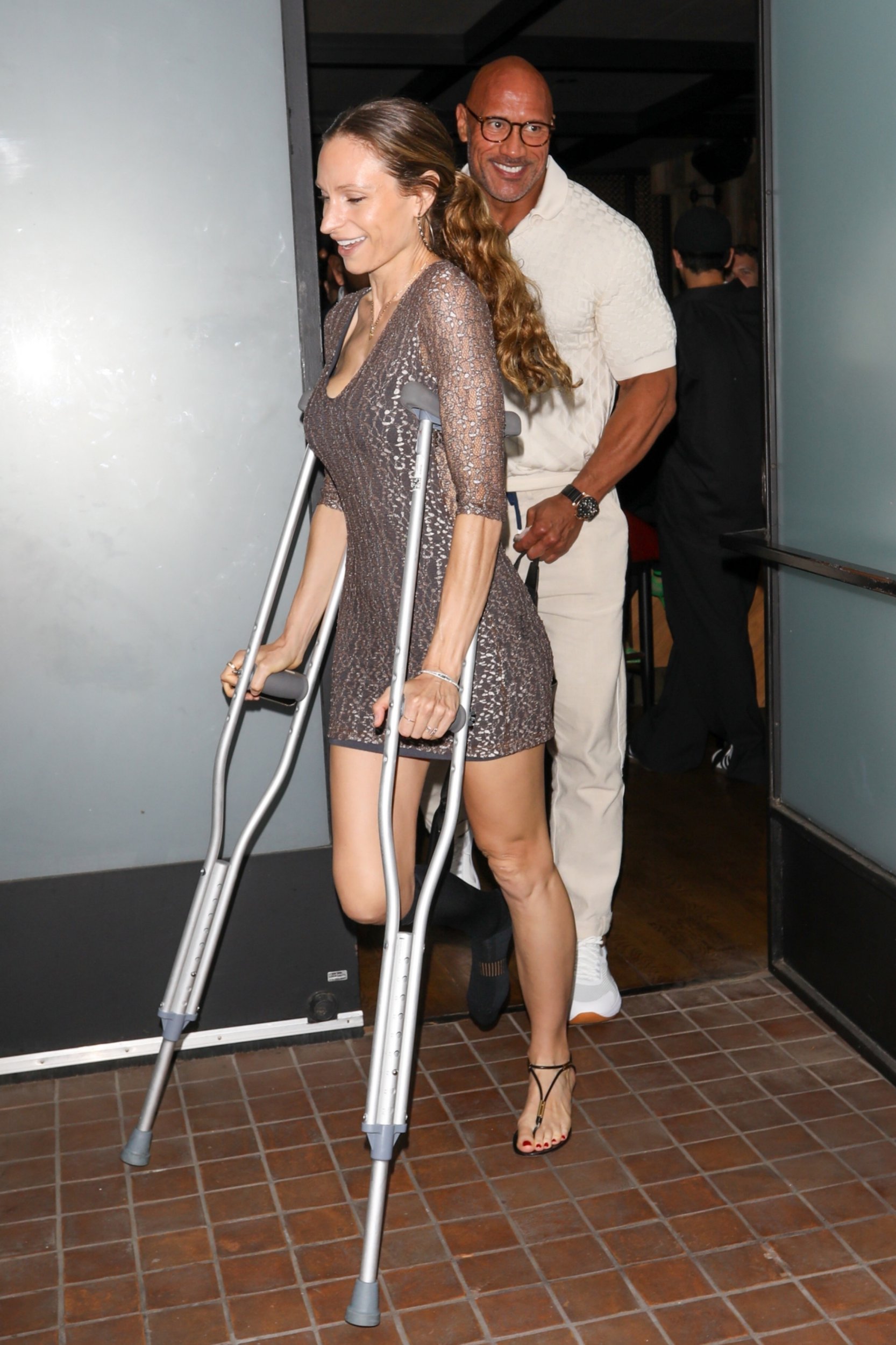 He told The Pivot podcast that his mental health issues had initially began years before their divorce but that he had difficulty expressing how he felt. 
The star explained: 'I left school, but the interesting thing at the time is, I didn't know what mental health was. I didn't know what depression was. I just knew I didn't want to be there.
'I've worked hard over the years to gain the emotional tools to work through any mental pain that may come to test me.
'As men, we didn't talk about it. We just kept our head down and worked through it. Not healthy, but it's all we knew.'