was out on the town in celebration of her son over the weekend. 
The 49-year-old fashion designer and former Spice Girl posted up a on her channel, sharing behind-the-scenes shots from the youngster's big bash.
Revealing what the famous family got up to, Posh Spice shared tributes to her boy whom she welcomed with her husband , 48.
The star uploaded snaps of herself cuddling her second eldest child in the middle of what appeared to be a nightclub of some kind.
She posed with a group of her friends and younger girls, captioning the shot: 'Love you girls', and was wearing a long black flowing number.
Victoria then shared a variety of shots from the night out including a snap of David and his sister Joanne and pictures of her youngest son Cruz, 18.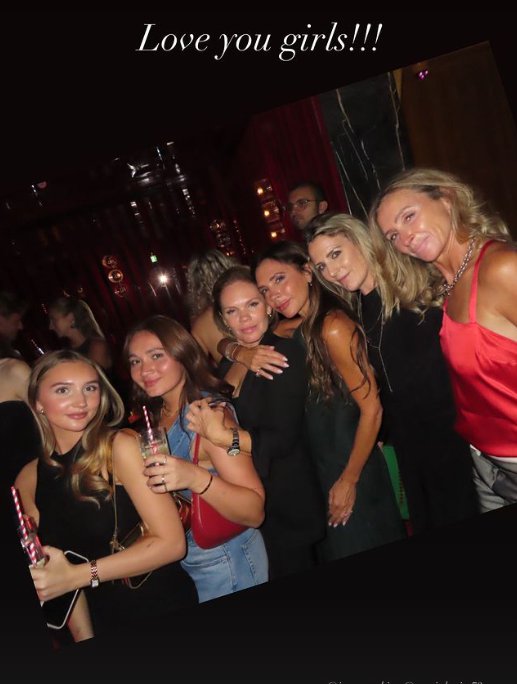 The former singer also snapped her son with his longtime friend and son of chef Gordon Ramsay, Jack and pressed send on a number of selfies and jovial shots from the party. 
As well as sharing all the photos on her Instagram Story, the mum-of-four posted the collection of party pictures to her main feed.
Alongside the images, the star penned a heartfelt caption that read: 'BIG night celebrating @romeobeckham Thank you to our incredible family and friends for travelling so far to share such a special birthday with us, we love you and appreciate your love and friendships x
'I love u @davidbeckham @romeobeckham @cruzbeckham we missed you @brooklynpeltzbeckham #harperseven x.'
Underneath the post, friends, family and fans rushed to comment and wish the famous offspring a happy birthday.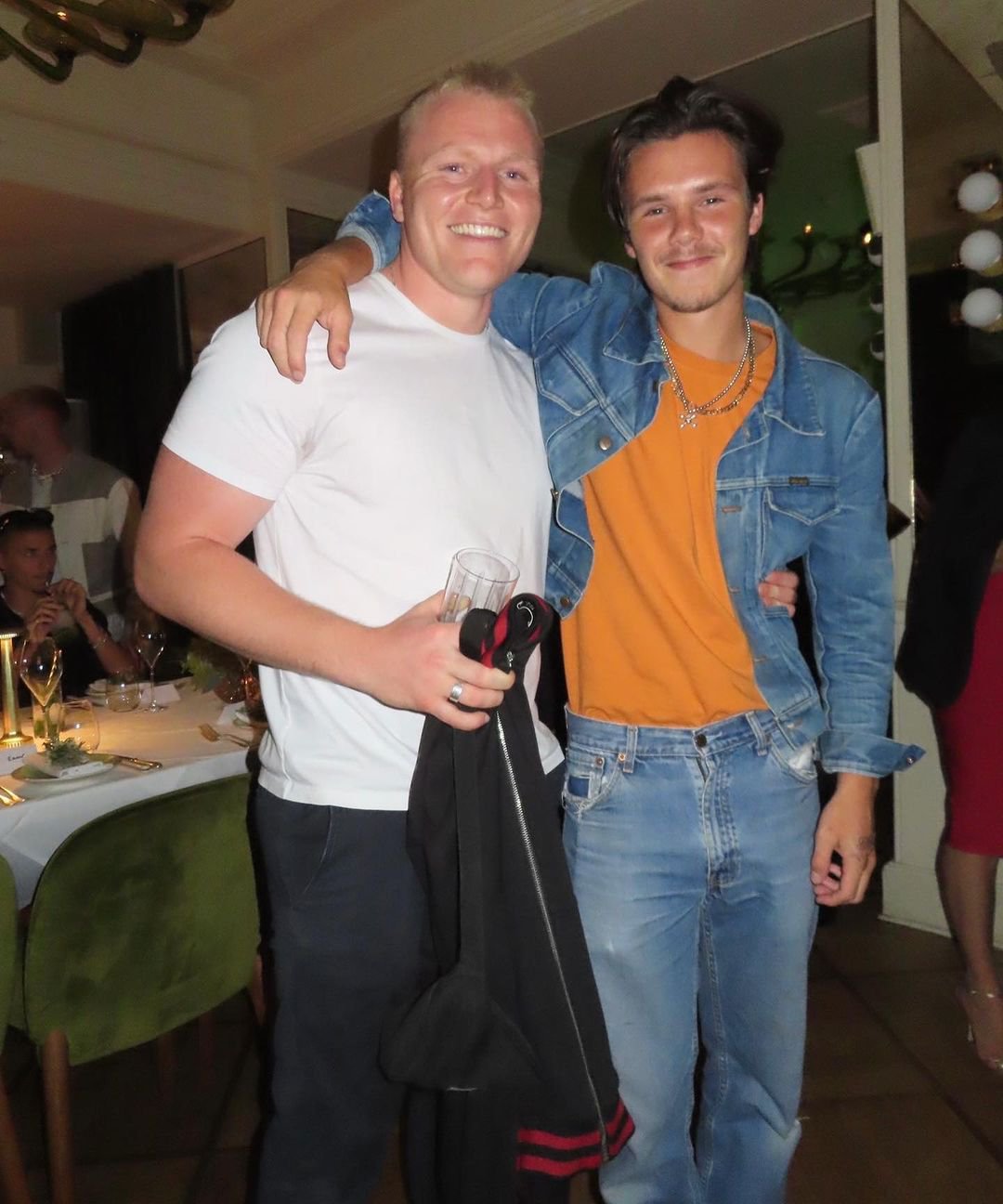 One said: 'You turn 21 only once…,' while another wrote: 'Such a great night.' 
'David always looks so happy when he's with the family x,' a fan noticed in response to seeing the family's night out on the town.
On David's own Instagram, he too paid special day with a video montage and a caption that read: 'Happy 21st Birthday to my little man. Dad is so proud of the person that you have become, kind , generous and passionate about what you love , keep being you and dream big.
'We love u so much x @romeobeckham x @victoriabeckham @brooklynpeltzbeckham @cruzbeckham #HarperSeven.'