Mila Kunis and Ashton Kutcher were among those writing letters of support for Danny Masterson during his rape retrial, it has been claimed.
The disgraced actor was, while the jury was unable to reach a verdict on a third count.
On Thursday, the 47-year-old was over the charges, and will not be eligible for parole until he is 77.
According to multiple reports, Kutcher and Kunis – who starred alongside Masterson on That '70s Show – ahead of the hearing.
A segment on Good Morning America claimed that more than 50 people submitted letters, with the couple sharing positive words about their former co-star.
The full letters have not yet been published, but GMA reports that the Punk'd host described his friend as a 'role model'.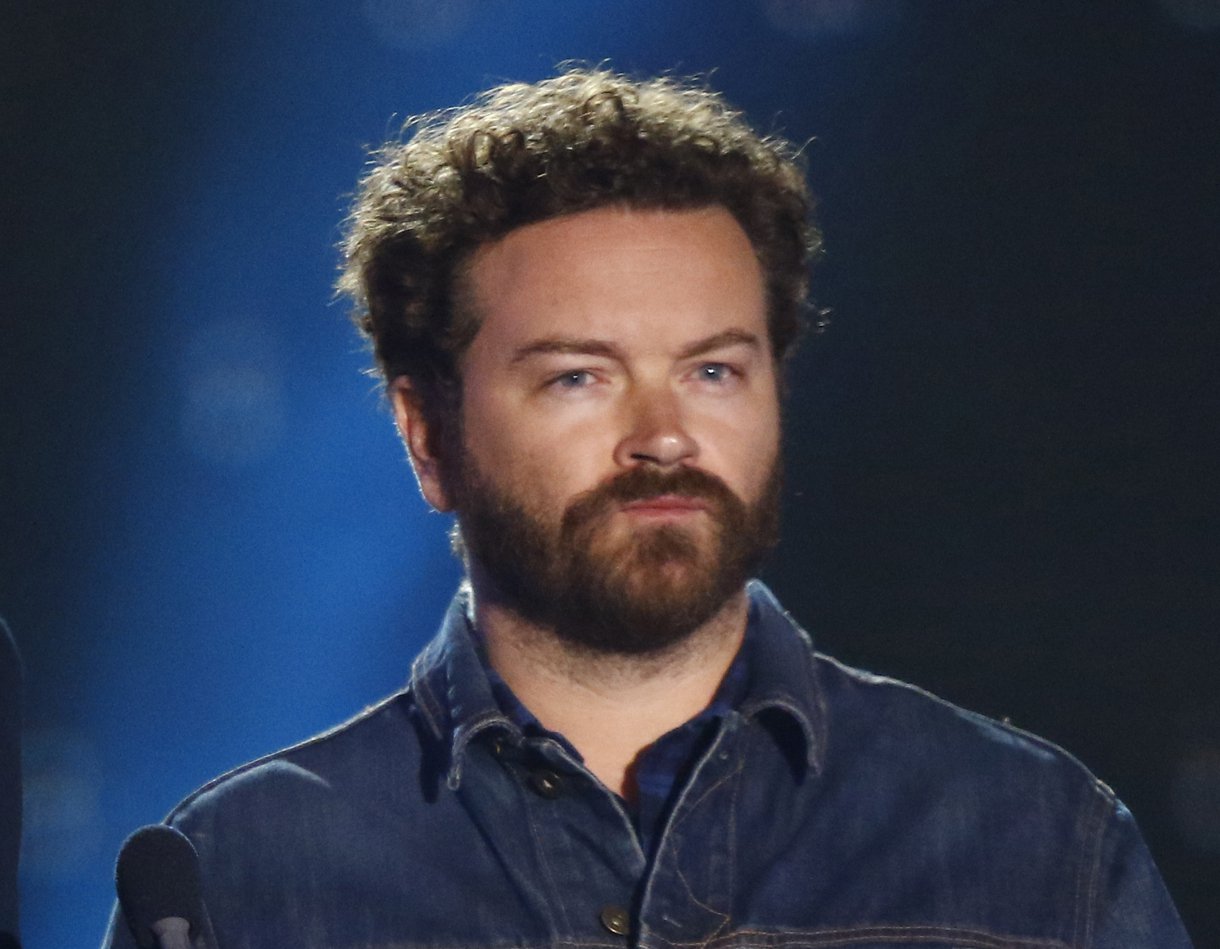 Kunis reportedly vouched for his 'exceptional character'.
Masterson was accused of drugging three women before raping them at his home – it was also alleged that he used his links to the Church of Scientology to escape the repercussions for years.
He was initially accused of sexual assault in 2017, which he denied at the time and described as 'outrageous'.
Last November, his first trial ended with a hung jury, with a retrial taking place earlier this year.
Although the star did not testify, his team argued that the sexual acts were all consensual.
Jurors deliberated for eight days before returning their verdict, finding him guilty on two counts – they were unable to reach a verdict on the third charge, relating to a former girlfriend.
LA Superior Court Judge Charlaine Olmedo sentenced Masterson to 30 years to life behind bars this week.
According to Deadline, the Judge told him: 'You are not the victim here … your actions 20 years ago were criminal.'
Speaking to Esquire in February, before the guilty verdict was returned, Kutcher discussed their friendship and explained that he wanted his pal to be 'found innocent' – while supporting the victims.
'I'm not the judge. I'm not the jury. I'm not the DA. I'm not the victim. And I'm not the accused. And so, in that case, I don't have a space to comment,' he told the outlet.
'Someday, his kid is going to read about this.
'I wholesale feel for anybody who feels like they were violated in any way.'
Metro.co.uk has contacted reps for Kunis and Kutcher for a comment.