Bianca Belair has confirmed she's currently taking a break from to focus on 'some self-care' after a dominating run as women's champion.
The EST of WWE – who hasn't been seen on-screen since getting attacked backstage by Damage CTRL – has been written off TV to give her a break after an intense 420-day run with the Raw Women's Title which included countless community events.
Speaking exclusively to Metro.co.uk at the MTV Video Music Awards this week, Bianca said: 'Right now, it was just some self-care. We did some things with us personally that I'm so excited about, it has to do with the future.'
The 34-year-old star – whose joked his wife has been giving him 'new house tasks every day' during her time off – also teased some exciting new projects in the pipeline.
'I'm trying to write a children's book as well,' she revealed, while their Hulu reality series The Crawfords is set to drop 'at the end of this year, beginning of next year'.
'We're finishing up, wrapping up filming that,' she teased, while working on the show itself has been a real turnaround for someone who previously insisted she'd 'never' work in reality TV.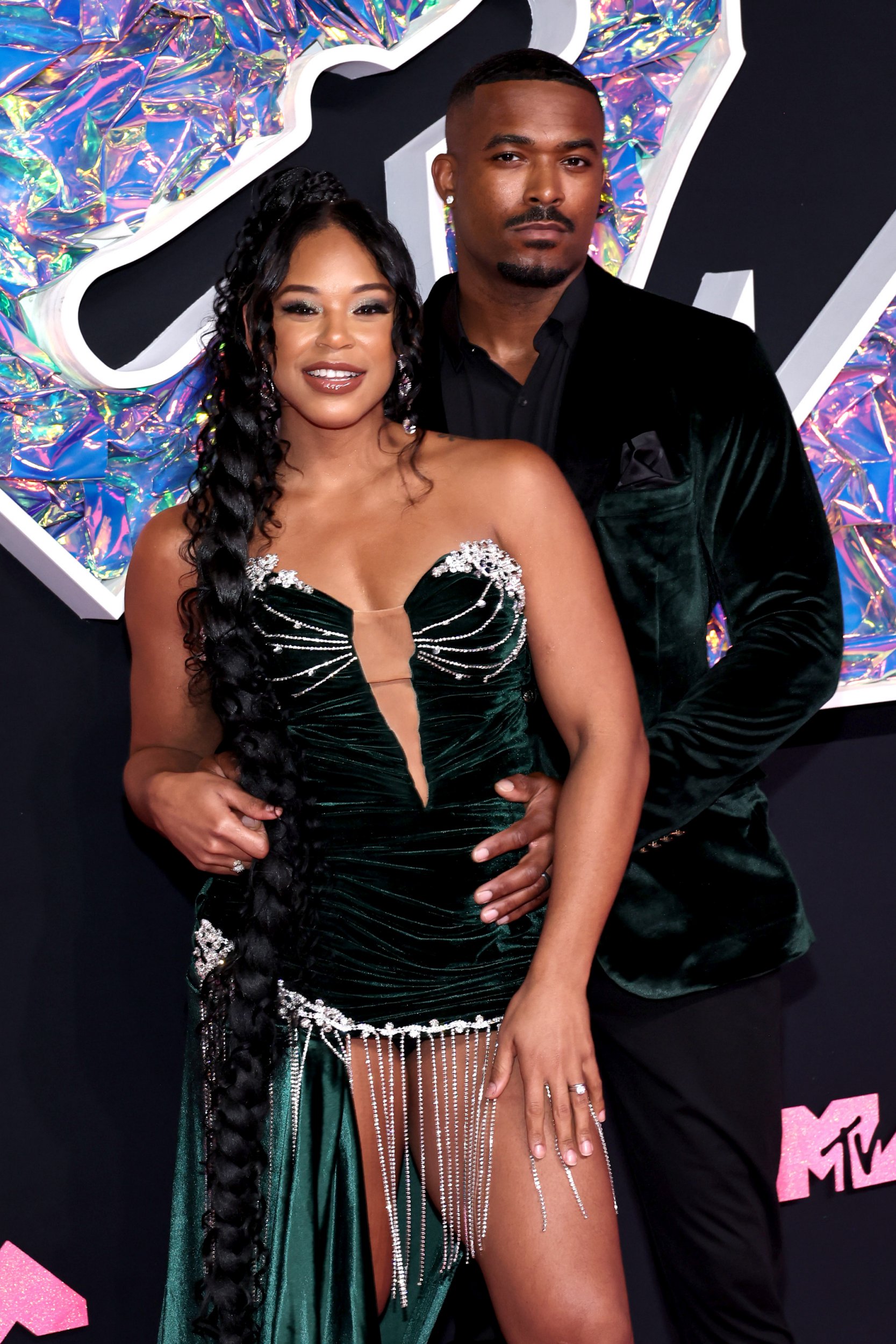 She explained: 'I was always somebody that was like, "I will never do reality TV, I have no desire to do it". And I learned to never say never very quickly.
'It was different for me because everybody sees my husband – who everybody in the ring is who he is at home, he's high energy, he's full of life, full of joy, yelling, screaming, singing.
'I'm a little bit more low-key and more reserved, I just chill at home and do my projects. I'm used to having the cameras in my face at work and now they're in my home. How do I just be normal now? I don't need to turn it on to be Bianca Belair. It's a different dynamic!'
Bianca's hiatus has given the beloved fan favourite a chance to relax at home and find shows to binge, which has led her to becoming .
'I'm never home and I was finally home so I was looking for things to binge watch. I just started binge watching it and I brought [Montez] along,' she revealed. 'At one point, the girls were putting their hands on a guy and I was like, "Take your hand off of him!" and I was hitting him.
'He was like, "Babe, they're not touching me!" I was invested in all five seasons!'
Montez added: 'I will say, we always find new shows to watch and binge watch, we discuss them, we pause the show in the middle of it and we talk about all the different sides – why this person made this decision, why would they do that? – we try to listen to reason so, it's a lot of fun.'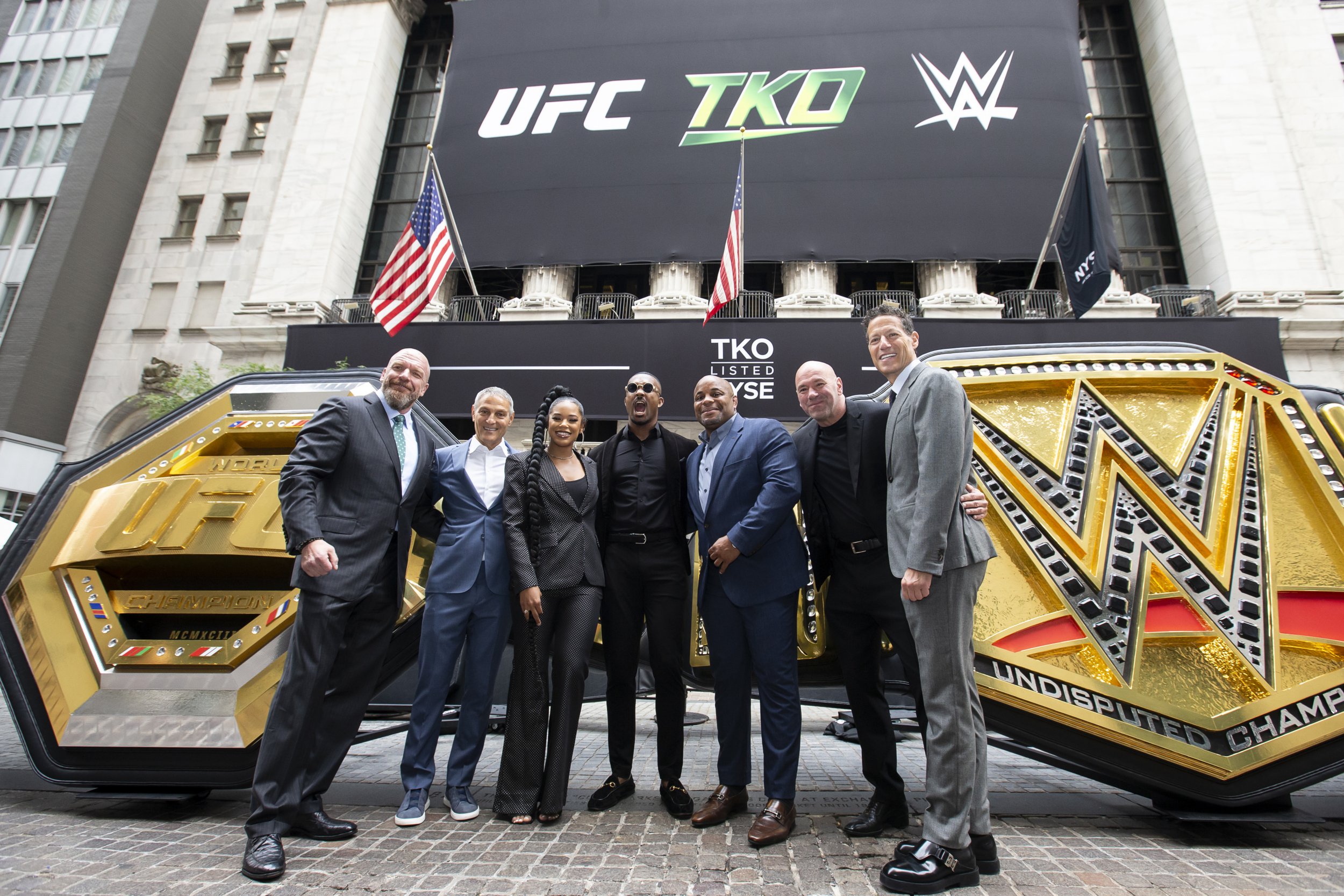 Despite the break, Bianca hasn't been too far away, as just this week she and Montez joined the likes of bosses Triple H and Vince McMahon at the New York Stock Exchange to celebrate the with both companies now under the TKO banner owned by Endeavor.
'It was exciting just to be part of a historic moment,' she said. 'Being able to be there representing WWE was an honour. It's very exciting because it's a new chapter.'
She admitted: 'Everyone is on the edge of, "What's coming? What's happening next?" so I'm just excited for whatever can come out of this and what's going to come out of this. It's going to be great.'