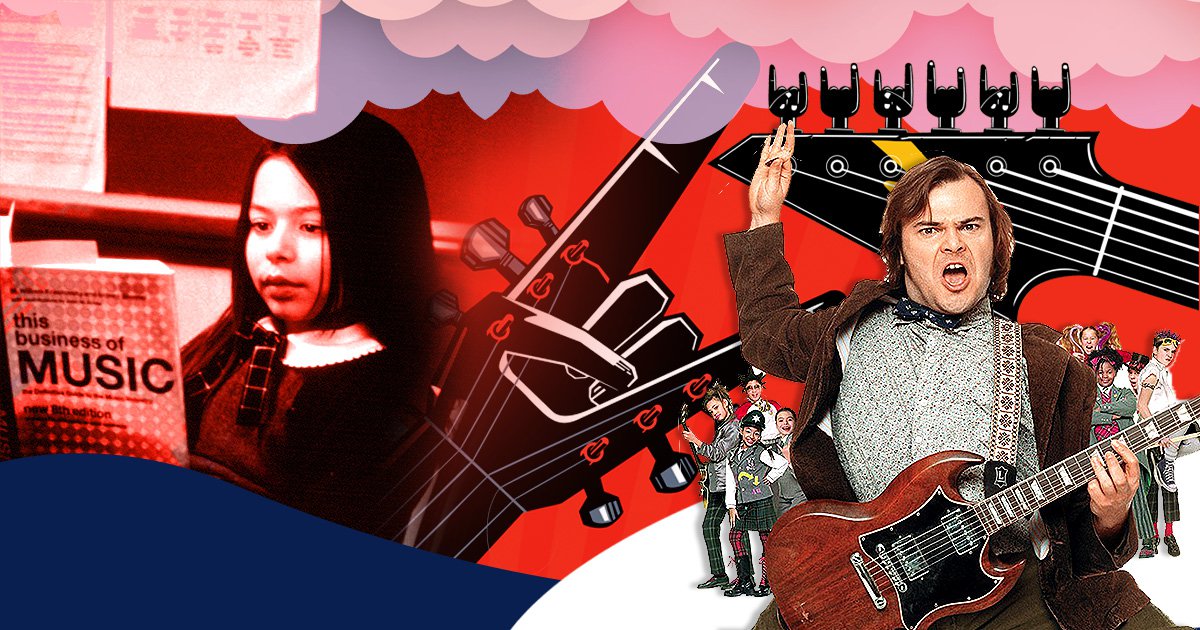 Having grown up worshipping , quoting at every opportunity and dreaming of becoming a kid rockstar, we have to ask… how has it been ?!
In 2003, the world was introduced to the esteemed Horace Green prep school, where budding musician Dewey Finn (Jack) wormed his way in as a substitute teacher by adopting the identity of his housemate, Ned Schneebly (Mike White).
Despite initially bagging the job for the money, down-on-his-luck Dewey discovers that the class he's been assigned to teach is actually filled with musical prodigies, and so he forms a band in the hope that he can finally reign supreme at Battle of the Bands.
Metro.co.uk recently had the chance to speak to – who plays goody two shoes-turned band manager Summer – about her experience making the movie at just nine years old, an astonishing two decades ago.
The actress – whose show iCarly recently aired the third season of its Paramount Plus revival series – revealed that filming School of Rock was special for many reasons – from staying in a plush New York hotel with her child co-stars to witnessing the magic of improv for the first time by working with Jack.
What's your favourite scene in School of Rock? Have your say in the comments below
Comment Now
When asked about her favourite memories from making the film, the now-30-year-old shared: 'Well, one of the coolest… I'd never been on a plane, so flying to New York. That was my first time on a plane to do the movie.
'Then I got to stay in this really nice hotel in Manhattan for five months and all the other kids that were in the movie were in the hotel with me.'
Miranda explained that she felt like Eloise, referencing the 2003 movie Eloise at the Plaza, which follows the adventures of a young girl who lives in the penthouse of New York's Plaza Hotel.
'I felt a little bit like Eloise, but if she had like 10 other kids that she was best friends with, with her. So that was awesome,' she recalled.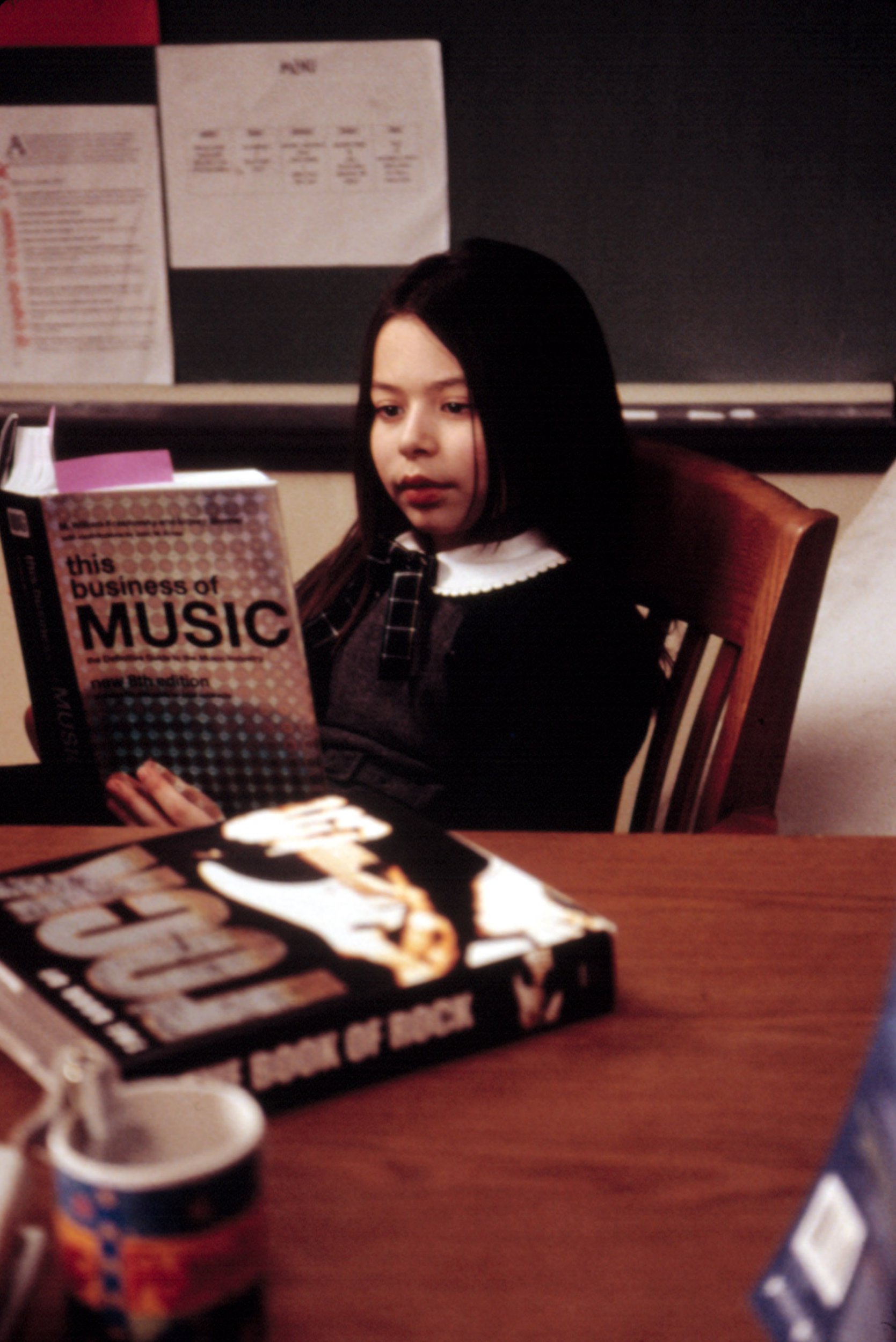 So what was it like hanging out with the rest of the kids staying in the hotel?
'We'd play video games and we'd have sleepovers all the time. We'd go to Benihana which was around the corner from the hotel. It was such a fun experience,' Miranda recollected.
After growing up in Los Angeles, Miranda added that being in New York marked the first time that she'd ever seen snow with her own two eyes.
When imagining what it was like to be a part of one of the most cherished films of the Noughties, the mind instantly veers towards wondering how it felt to work with the one and only Jack Black.
Miranda, who shared several scenes with the actor and musician, said: 'I didn't know what improv was until I saw Jack Black change it up so many times when we were doing the classroom scenes.
'He would always do something different. So it kept everybody on their toes and excited waiting to see what he was going to do next.
'I think it made a lot of that feel real because we really are all like, "What's he gonna do?" and laughing. A lot of those reactions are just natural.'
Having spoken to Miranda ahead of the 20th anniversary of School of Rock and before the actors' strike in Hollywood, the actress speculated over whether there could be any reunion plans to mark the milestone.
'I don't know exactly what the plan is going to be. I have already gotten messages about the 20th reunion and just said I'm down for whatever it is. I can't wait, but I don't know exactly what we're gonna do yet,' she said at the time.
'We did have a 10-year reunion and that was so much fun getting to see everybody.'
The Drake & Josh star explained that when work on School of Rock first began, those behind the production conducted a widespread search to try and find kids who could really play their instruments, which is why they ended up coming from various states across the US.
'We filmed that movie for five months in New York when I was nine and it was my first real experience getting to act and be on a set,' she said fondly.
'It's something I will treasure for the rest of my life and getting to know all of those people and have them in my life for so long.'
School of Rock is available to rent or buy on Amazon Prime Video.