In the midst of the pandemic, prominent politicians including Prime Minister and members of his staffthat would come to be known as Partygate when the Scan**l broke.
Over the course of 2020 and 2021, members of the public were not only being urged, but .
However, at the same time, parties were being hosted in buildings, including 10 , as government officials drank and sung several nights away, including in the hours before the Duke of Edinburgh's funeral.
In January 2022, 12 of these gatherings were the subject of an investigation by the , including at least three.
The police eventually issued 126 fixed penalty notices to 83 individuals, including Johnson, his wife Carrie, and Rishi Sunak (then Chancellor of the Exchequer), who all apologised and paid the penalties.
But now , with the factual drama explaining how staff kicked back at lockdown-breaching parties.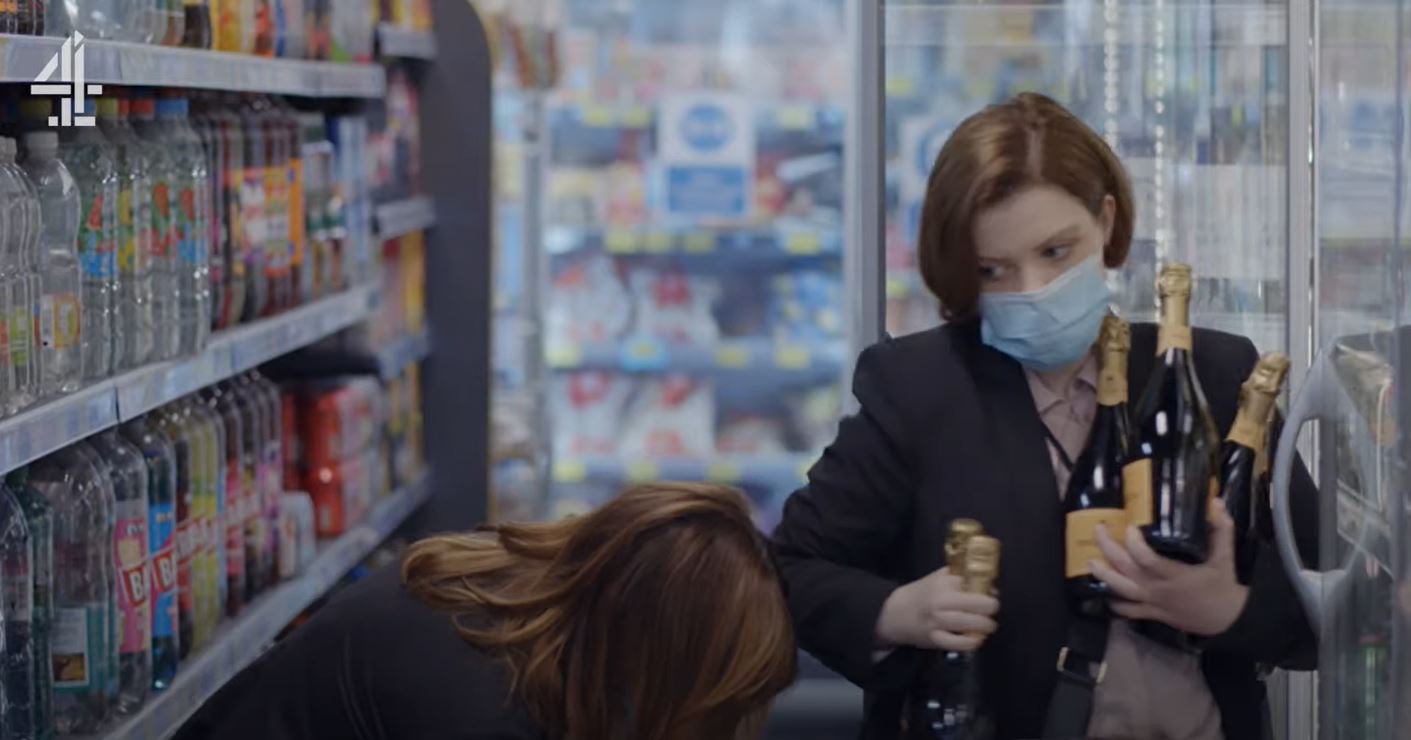 It features actors playing many of the real-life figures who were named in Sue Gray's partygate report, which was published in May last year, as well as accounts from real people talking about the difficulties that they faced at the height of the pandemic.
While the drama jumps between dramatised scenes imagining what it was like when government aides partied, there are also accounts from real people talking about the difficulties they faced at the height of the pandemic.
With scenes of aides dancing in the basement of Downing Street, singing karaoke, vomiting, bringing in a wine fridge, drinking excessively and hooking up it seems like there may have been some creative liberties taken in the retelling of the story though.
While the two main characters – aides Grace (Georgie Henley) and Annabel (Ophelia Lovibond) – are fictional, many other people who attended the now infamous parties feature.
These include Helen McNamara (Charlotte Ritchie), Sir Mark Sidwell (Anthony Calf), Carrie Symonds (Rebecca Humphries), Martin Reynolds (Edwin Flay), Cleo Watson (Naomi Battrick), Lee Caine (Craig Parkinson), Shelley Williams-Walker (Alice Lowe) and Kate Josephs (Kimberley Nixon).
Splitting Image star Jon Culshaw also provides the voice of Johnson, whose appearances are spliced in with footage of the politician himself.

Will you be tuning into Partygate?Comment Now
In a recent Q & A, creator Joseph Bullman said that the team behind the show 'tried to do as much research as we could' when making the project.
Speaking about the privilege of the people who attended the parties, he shared how there was a sense of entitlement in what unfolded.
'We spent a lot of time thinking, as you can imagine, what on earth were they thinking of? How was it they thought they could do these things, while the rest of the country was suffering the way it was?' he said.
'And the only conclusion that reasonable I think we've come to is that they were in a bubble. And perhaps they've been in a bubble all their lives.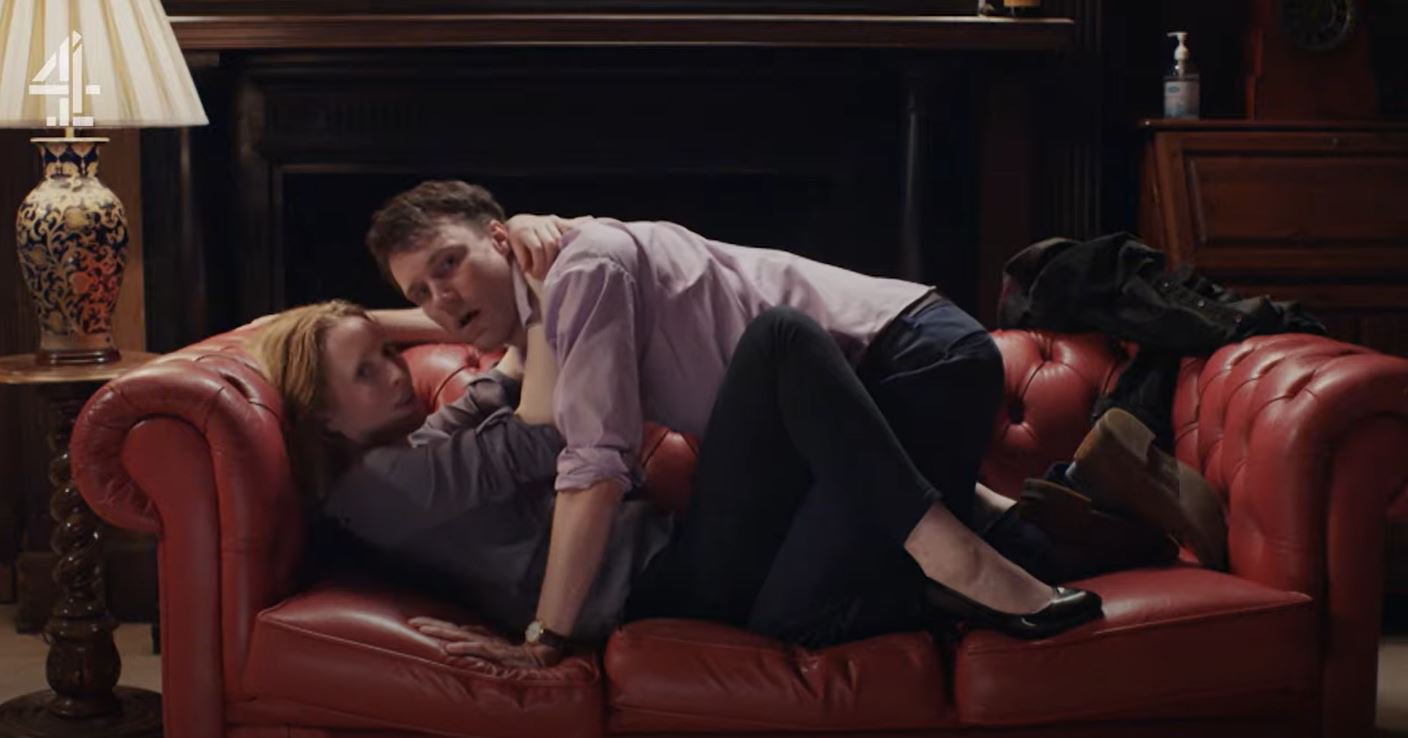 'And perhaps they've been victims of this cult of exceptionalism.'
However, while he said some creative licence was taken in the party scenes, it wasn't unlikely that things got a bit rowdy.
'I think those photographs in the back of the Sue Gray report were taken by the official Number 10 photographer at the beginning of the evening, most often,' he said, as reported by the.
'However, many of these parties started after work at 6pm, and carried on until midnight; one carried on until 4am.
'So when you're thinking about a group of English people, you know, in their 20s, and 30s drinking, as we know, Sue Gray tells us, often excessively, we're kind of thinking that over [those] hours, things might have gotten a bit more like lively than the official Number 10 photographer wants to show us.'
He added: 'And I think I think we should bear in mind, it's been pretty widely reported that Sue Gray's inquiry team handed over to the Met hundreds of photographs that we haven't seen.'
Referencing how Johnson's Head of Operations Shelley Williams-Walker 'slammed out a DJ set' the night before Prince Phillip's funeral, Bullman said one party featured a karaoke machine, while another saw people dancing on cabinet secretary Mark Sedwill's desk.
The series also stars Phil Daniels, Hugh Skinner, Alice Orr-Ewing, Naomi Battrick, Tom Durant-Pritchard, Fanny Bacaya and Gisele Mbalaga.
Partygate airs on Tuesday October 3 at 9.30pm on Channel 4.