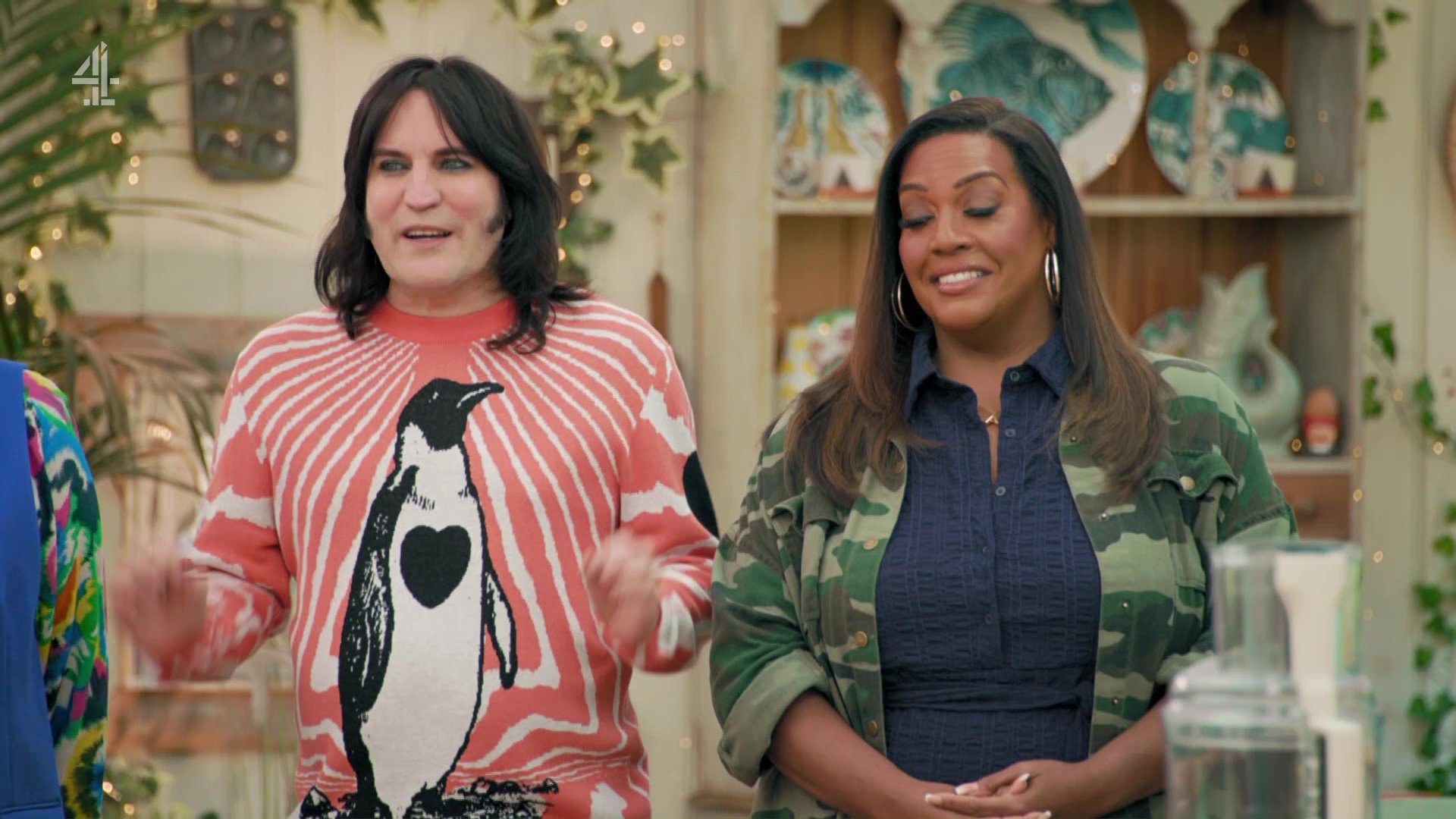 A new season of the means brand new stylish outfits from presenter .
, who made her debut this season, isn't afraid to go for loud prints and colours but it's the 50-year-old comedian who has been catching viewers' eyes.
While the contestants might be desperately trying to survive 's discernible eye on bread week, fans can't stop looking at Noel's delightful penguin jumper.
The first week, his got everyone talking then the following week his floral print came with an .
The centrepiece of the orange and white design is a penguin, standing tall, with a little heart shaped black patch on it's chest.
The back of the jumper also features a bird flying away – presumably not another penguin.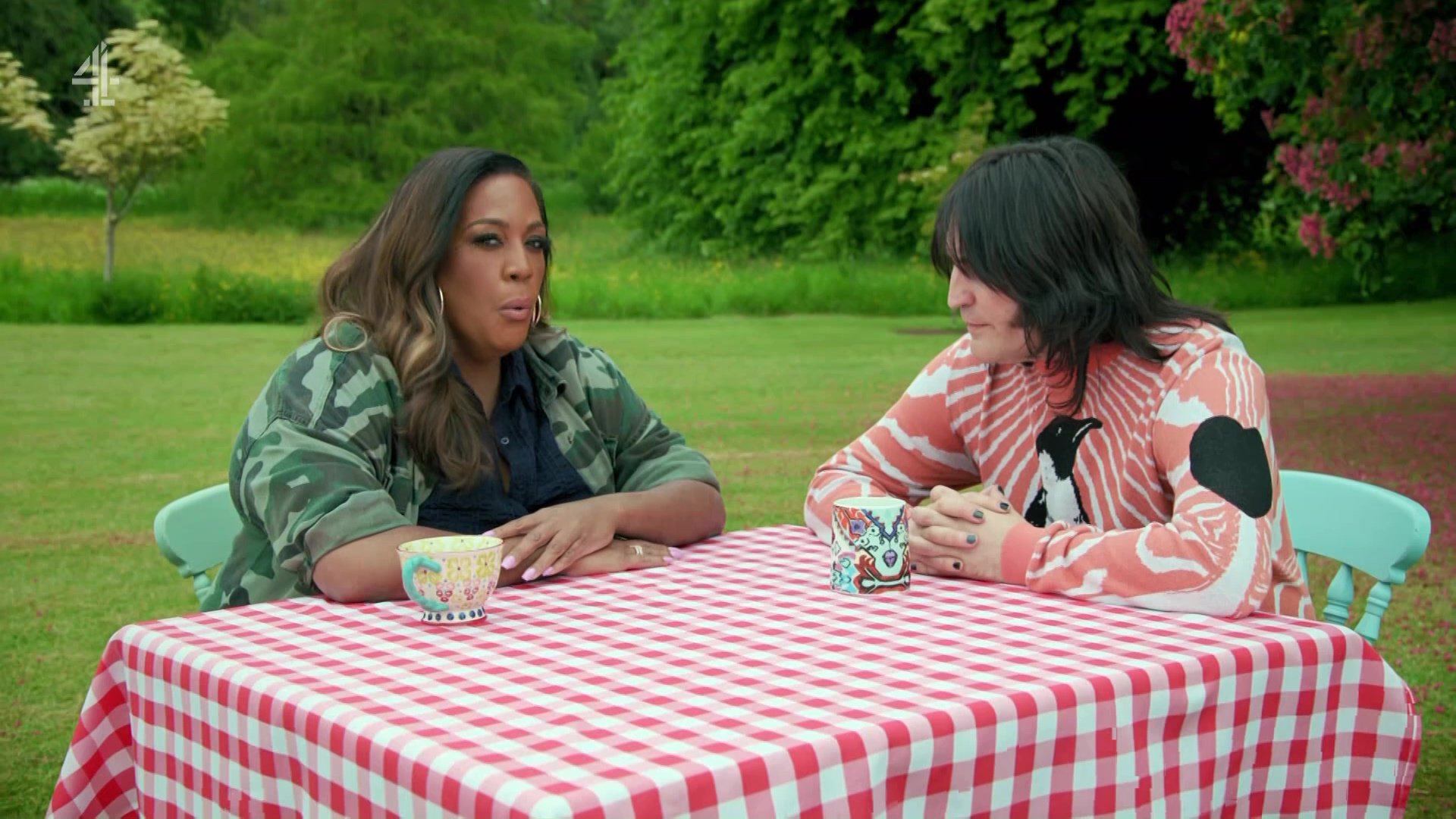 Much like last week's jumper, this aquatic choice is from an Australian clothing brand.
designed the cosy knit but unfortunately it is currently not for sale on the label's website.
While it's unknown how much this psychedelic penguin could set you back, jumpers on the site range from AUD$89 (£45) to $220 (£115).
It is believed there could be a small release of the design at some point in the near future so dedicated fans will need to keep their eye out for that drop.
'Love this one!' wrote one fan while another said: 'I need Noel's penguin jumper in my life immediately if not sooner.'
'Dear Father Christmas, could I please have Noel's jumper for Christmas?' joked a third.
One enamoured fan, shared their own tweet from April which said: 'Every time I watch #GBBO, I just end up wanting Noel Fielding's outfit. Every single time.'
To this they added: 'I still stand by this. #GBBO needs to include links to the shops where Noel buys his clothes. That penguin jumper is just ?❤️.'
The Great British Bake Off continues on Tuesday at 8pm on Channel 4.