and separated years ago despite keeping a public facade of their marriage, the 52-year-old confirmed.
Their relationship has not been easy going, with speculation of a split as Jada confronted her , 31.
Cheating Scan**ls and reports of an open relationship suggested there were cracks in their 26-year marriage but the Pinkett-Smiths appeared to be toughing it out.
However, in a new interview Jada revealed they have beensince 2016 – before Will's in defence of his wife.
'We just got deep love for each other and we are going to figure out what that looks like for us,' Jada told .
The pair wed in 1995 at a lavish ceremony in Baltimore, welcoming son the following year and daughter in 2000 as well as parenting Trey, Will's son from a previous relationship.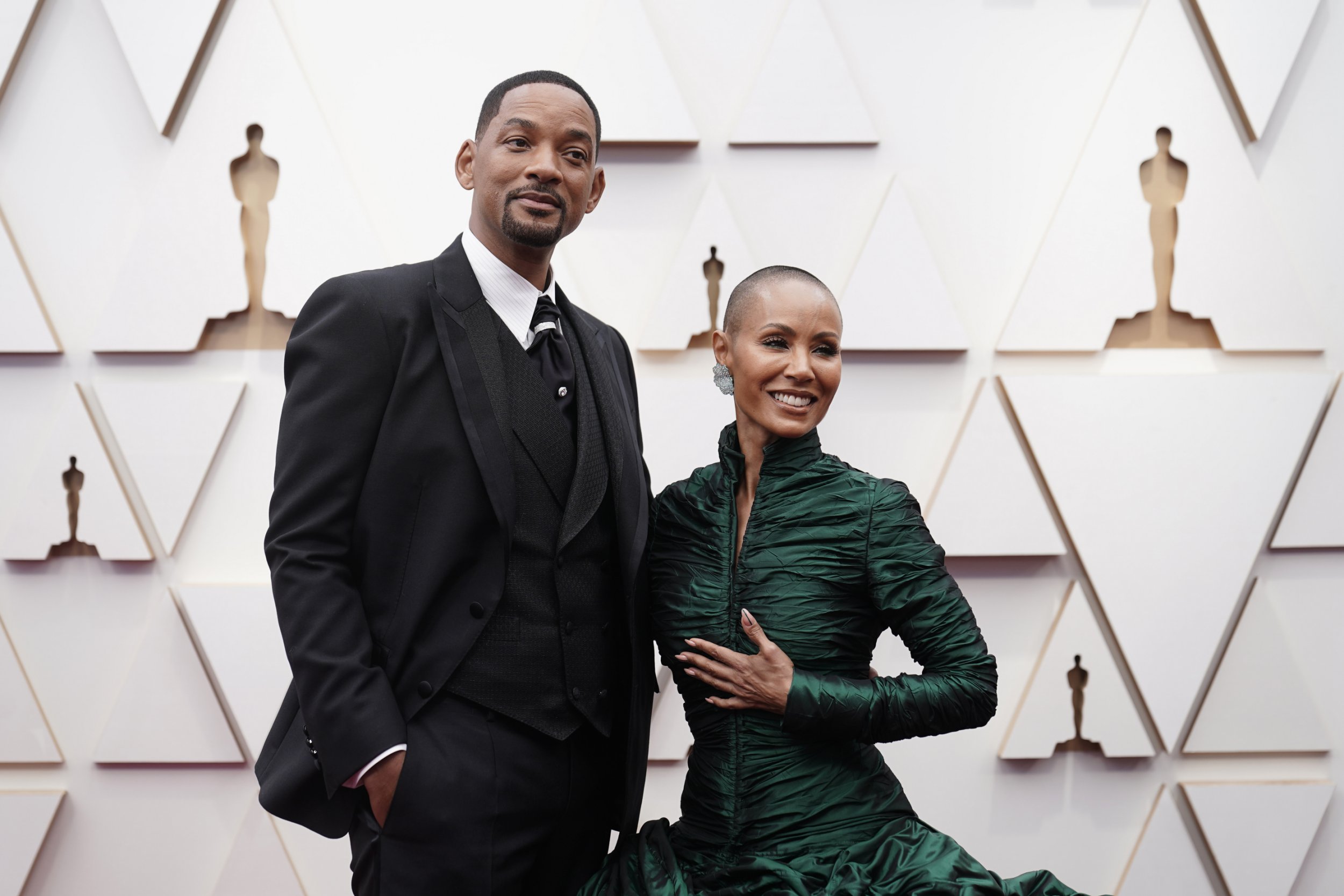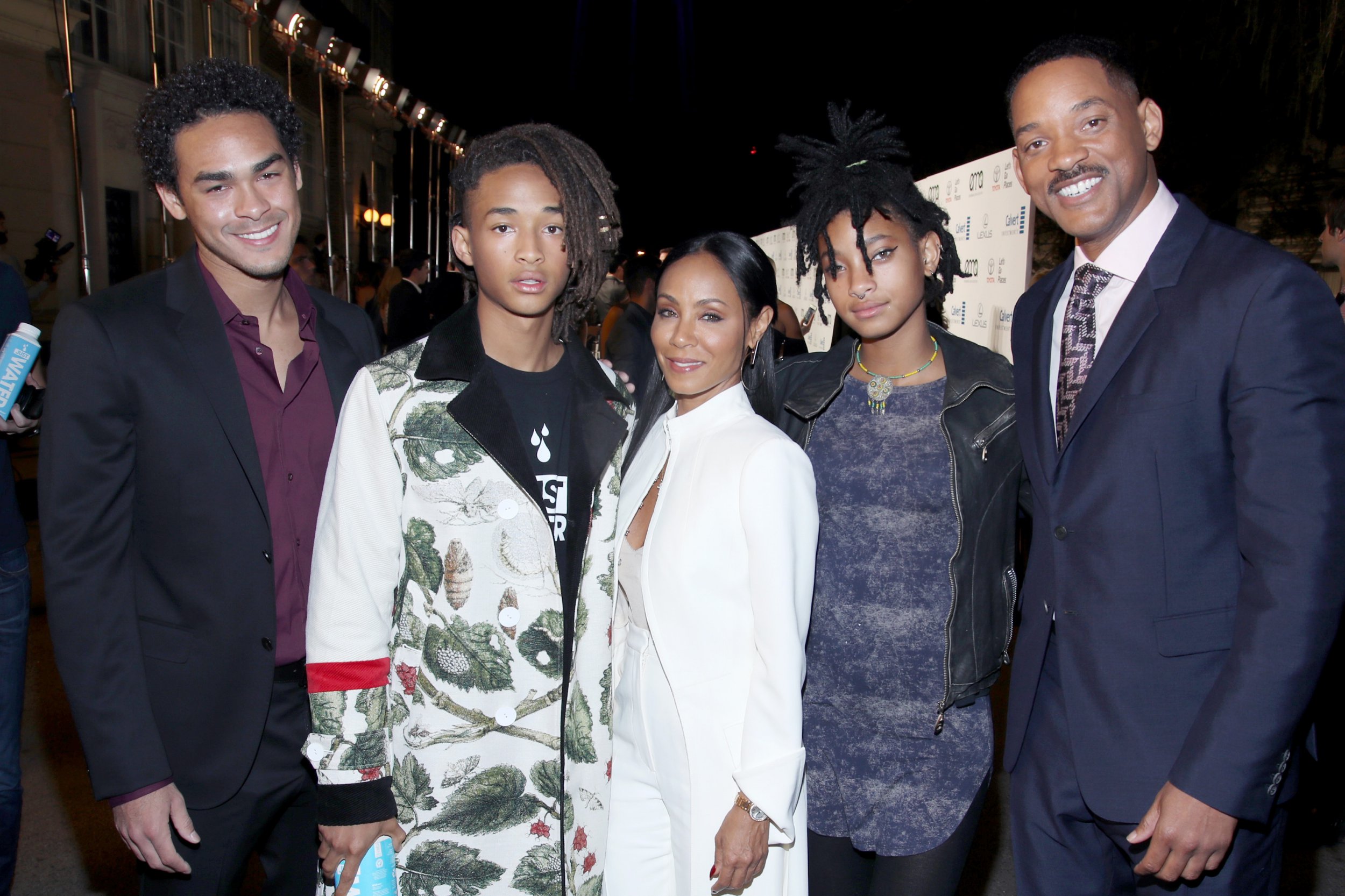 Turns out even back then, felt she was compromising – according to an early draft of Will's 2021 memoir, she hadn't wanted a traditional wedding.
'This would be the first of many compromises Jada would make over the years that painfully negated her own values,' confessed the Fresh Prince, 55, to .
In a shocking revelation, the pair had ended her 40th birthday party, which Will had been preparing for three years, in fight so dramatic that 11-year-old Willow came into the room crying.
The Pursuit of Happiness actor's big documentary about her life and ancestry was branded a 'disgusting display of ego' by Jada – eventually the couple agreed they were 'both miserable and clearly something had to change.'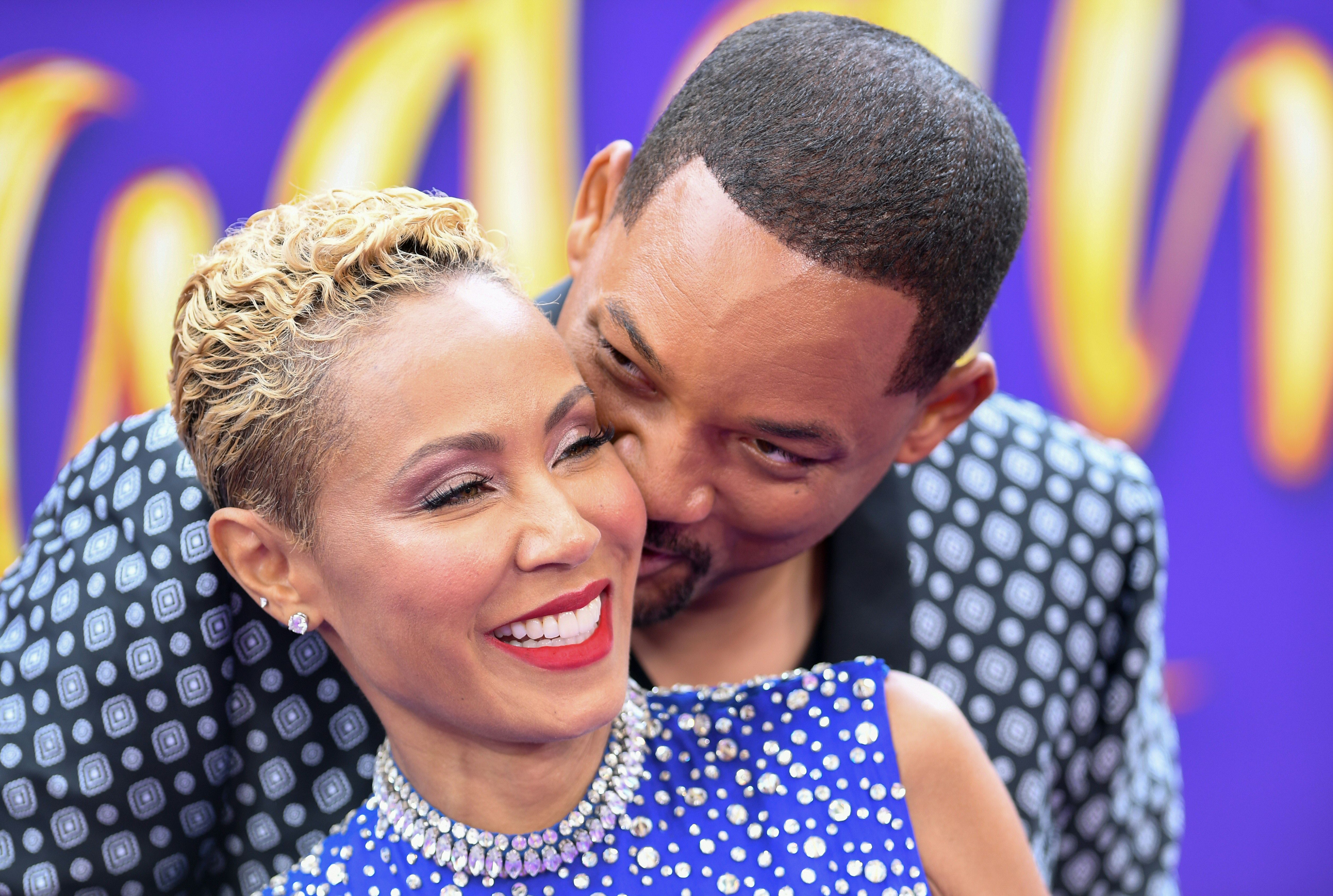 Despite this private dispute, the same year the couple defended their relationship against rumours that Jada was secretly seeing singer Marc Anthony.
Speaking to People Magazine at the time, the famous duo stated: 'We are still together, and our marriage is intact.'
Two years later, Jada took to Facebook to muddy the waters a little bit by saying they could both 'do whatever' they choose.
In 2013, she said: 'Here is how I will change my statement…Will and I both can do whatever we want because we trust each other to do so. This does not mean we have an open relationship…this means we have a grown one.'
According to Jada's recent revelation, they were still together at this point but possibly had been exploring extramarital options.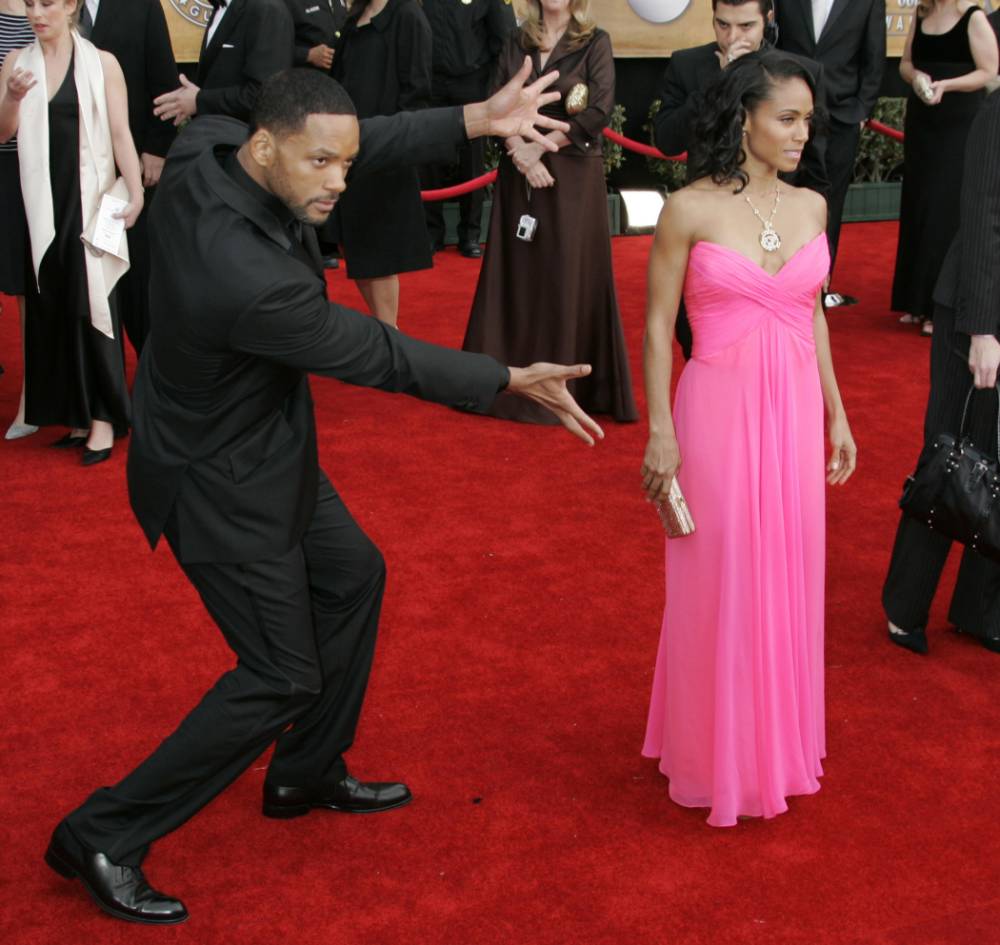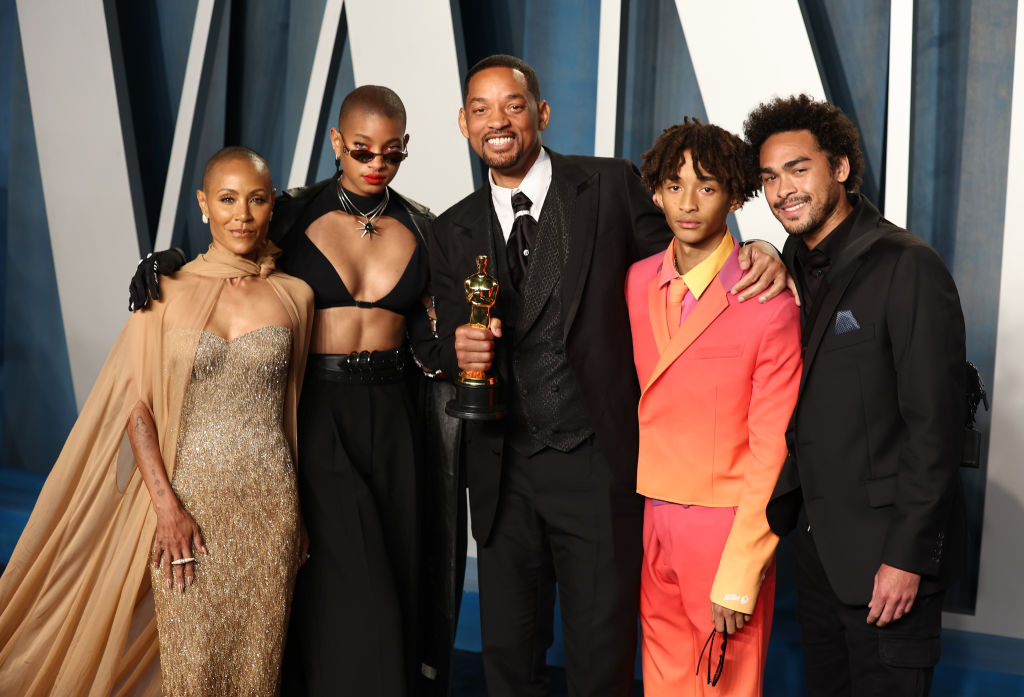 With barely a moment's peace, two years later Will was forced to one again dispel divorce rumours and declared: 'I ever decide to divorce my Queen… I swear I'll tell you myself.'
Even though the pair are now living separate lives, they apparently have no plans to formally divorce each other and are still 'working it out'.
Jada isn't the only one who faced cheating rumours as Will was briefly linked to Margot Robbie in 2015, although both actors vehemently denied this with the Barbie icon saying she doesn't date co-stars.
The real bombshell came in 2017 when appeared on the scene – attending the BET Awards with Jada on his arm.
He said at the time that he and the Fresh Prince the nature of the couple's relationship and how he would fit in to this.
August described it as 'the transformation from their marriage to life partnership' which is 'not involving romanticism', leaving each partner free to explore new relationships.
However at the time the Matrix actress's representatives denied his claims that Will had given his 'blessing' – or had spoken to August at all.
At a Red Table Talk in 2020 with both Pinkett-Smiths, Jada candidly shared her view on the August romance but stated she and her husband
'We decided that we were going to separate for a period of time and you go figure out how to make yourself happy and I'll figure out how to make myself happy,' the I Am Legend actor said at the time.
With more twists and turns than a thriller, things got confusing again the following year as Will confessed he wanted a harem with Halle Berry.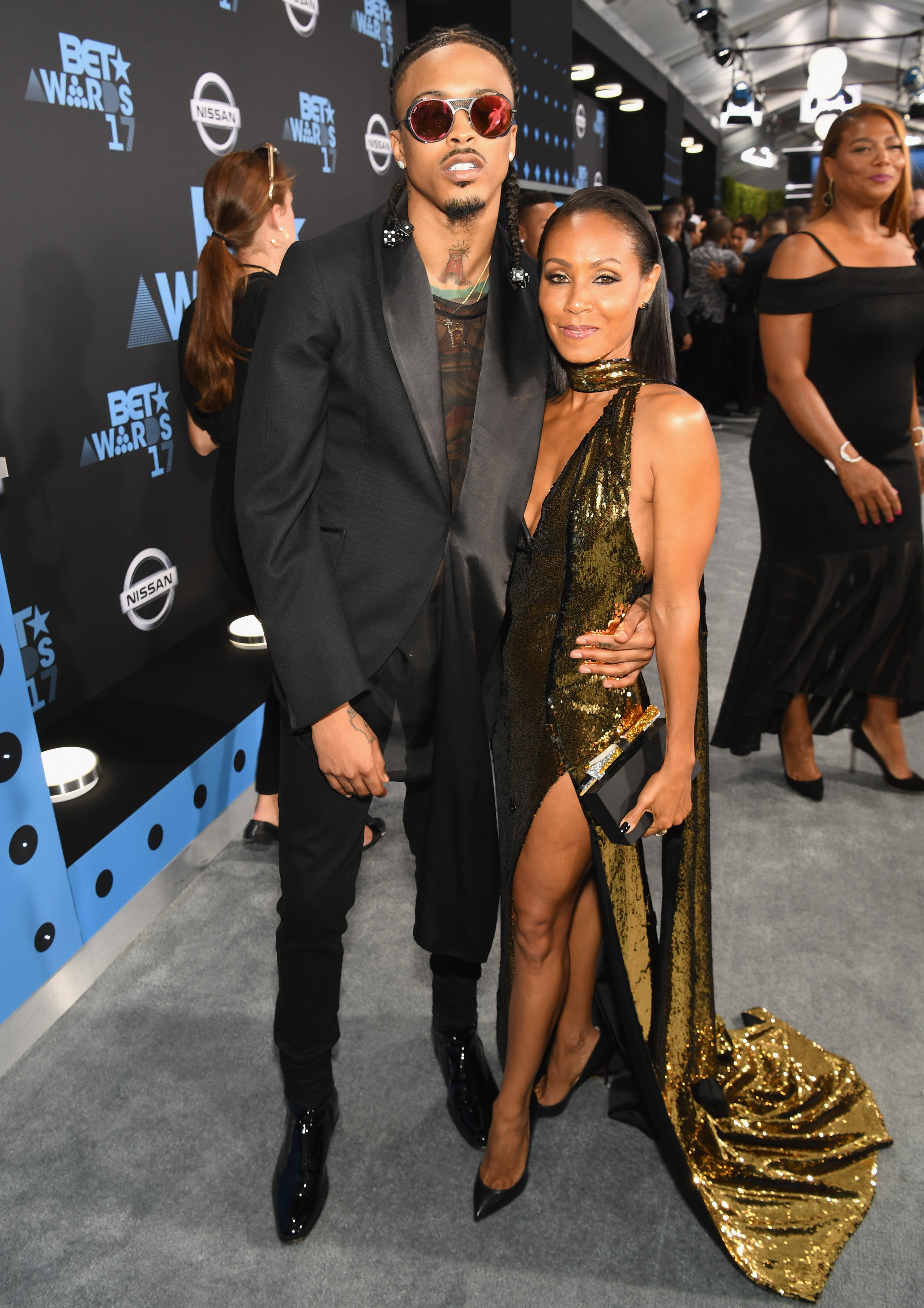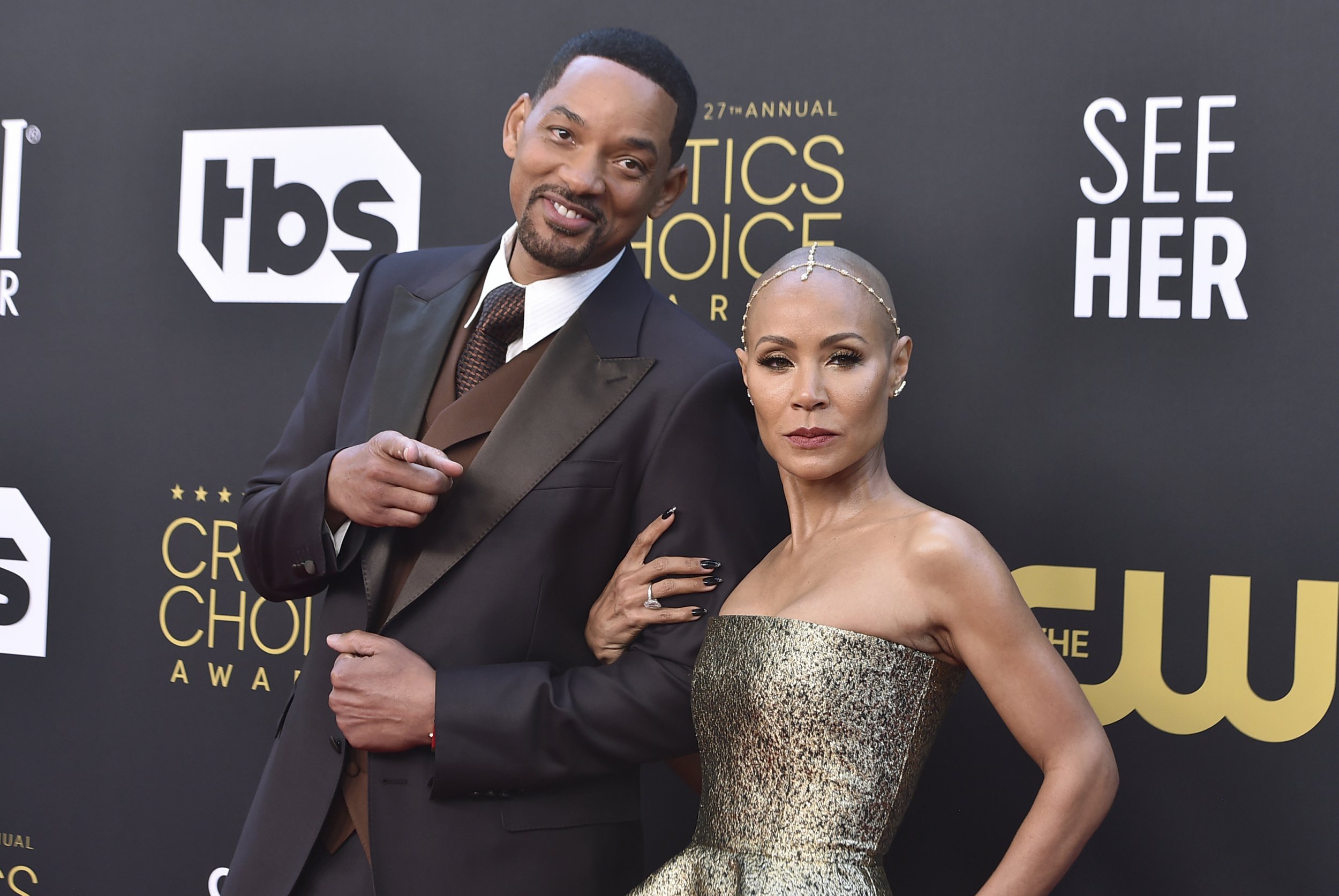 The Oscar winner admitted it was the one thing he wanted most in the world, with his intimacy coach helping him research possible women for his 20 girlfriends.
'I don't know where I saw it or some shit as a teenager, but the idea of traveling with 20 women that I loved and took care of and all of that, it seemed like a really great idea,' he explained to the magazine.
'And then, after we played it out a little bit, I was like, "That would be horrific. That would be horrific." I was like, "Can you imagine how miserable?"'
The exercise actually helped Will work through internalised self-hatred due to his Christian upbringing and understand he could be himself without being a bad guy.
GQ wrote: 'I could feel [Will] rubbing up against the guardrails that he and Jada had established about what they would discuss publicly. He told me he'd talk with Jada, but when we spoke again a few weeks later, he said he wasn't sure he wanted to go much deeper.'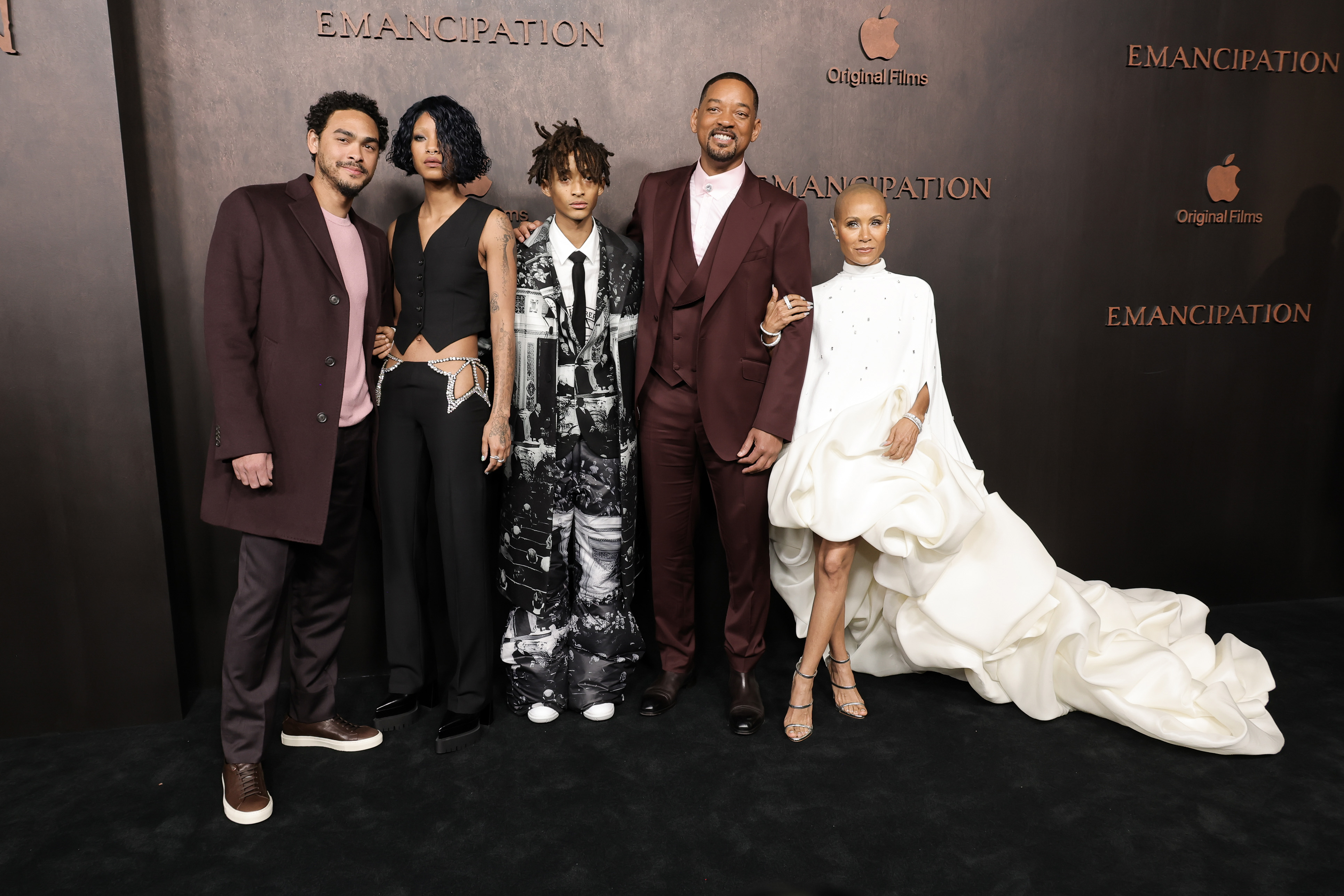 Instead Will told him: 'I want you to have a headline. But by the same token, I don't want to deal with the backlash of that in the world.'
Then there was the infamous Oscars slap, where comedian Chris decided to make an at the Scream 2 actress's expense.
Despite being separated at this point Will still defended his wife, getting himself banned from the prestigious awards in the process.
This public and dramatic interaction appeared to reaffirm that the couple was still together but clearly than a traditional view of a marriage.
According to Will: 'Jada never believed in conventional marriage.'