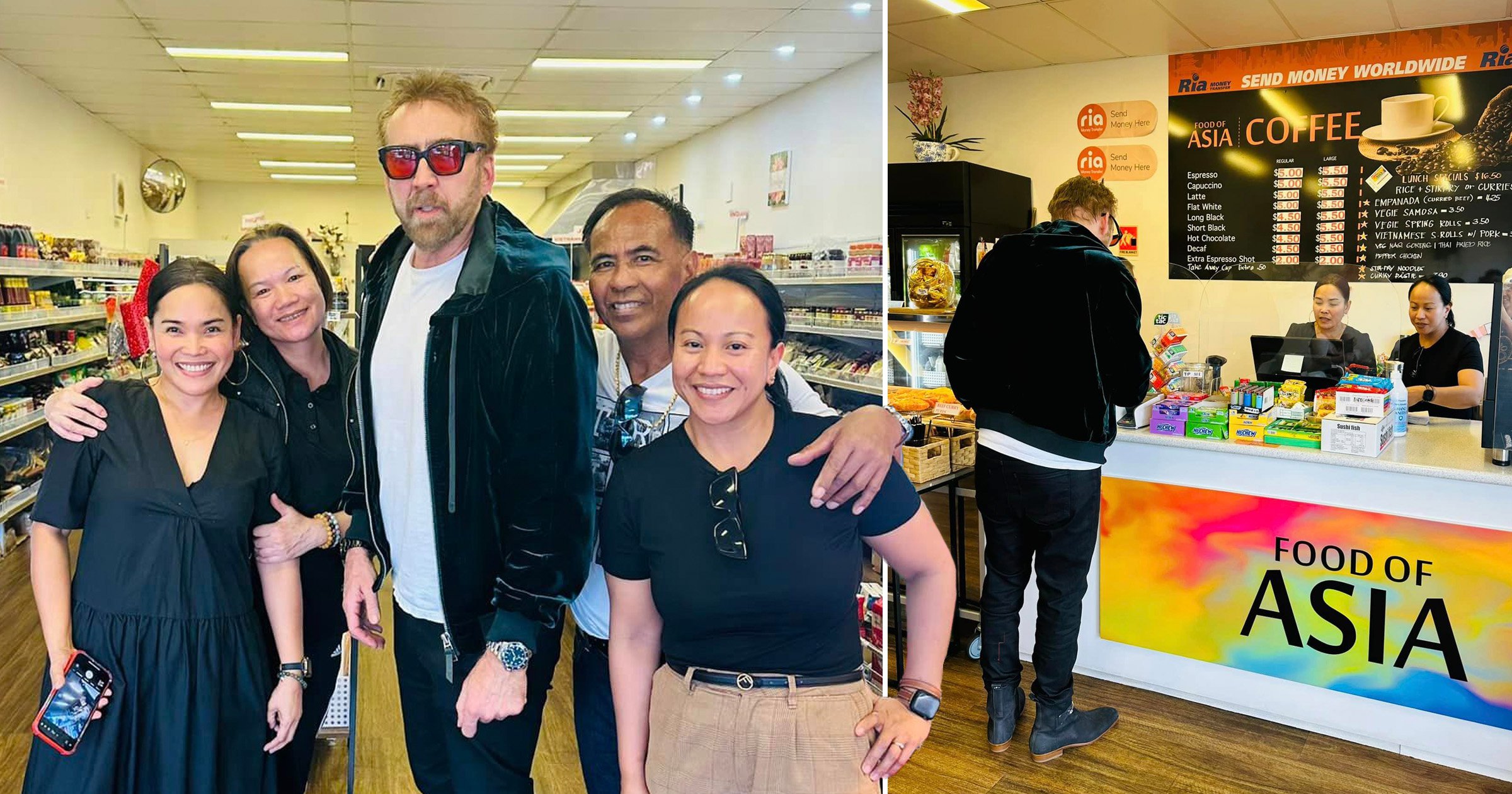 splashed out on a food shop for himself and his family as he arrived in Australia to shoot for his new film The Surfer.
The actor, 59, arrived in Western Australia yesterday and made his way to the small town of Busselton to work on his latest project.
Amid all the hard work, Cage, his wife , 28, and stopped off at an Asian supermarket for a food shop – spending a whopping $400(£329) in the process.
The family visited Busselton Food of Asia, much to the surprise of the staff, and picked up tasty treats including Japanese sauces, kimchi and fried rice, as well as eggs.
Store owner Annie Liban recalled how she was starstruck when Renfield actor Cage entered her business and that at first, she didn't believe her eyes.
'We still can't get over it. We didn't actually notice him at first. We're used to getting lots of tourists,' she said to .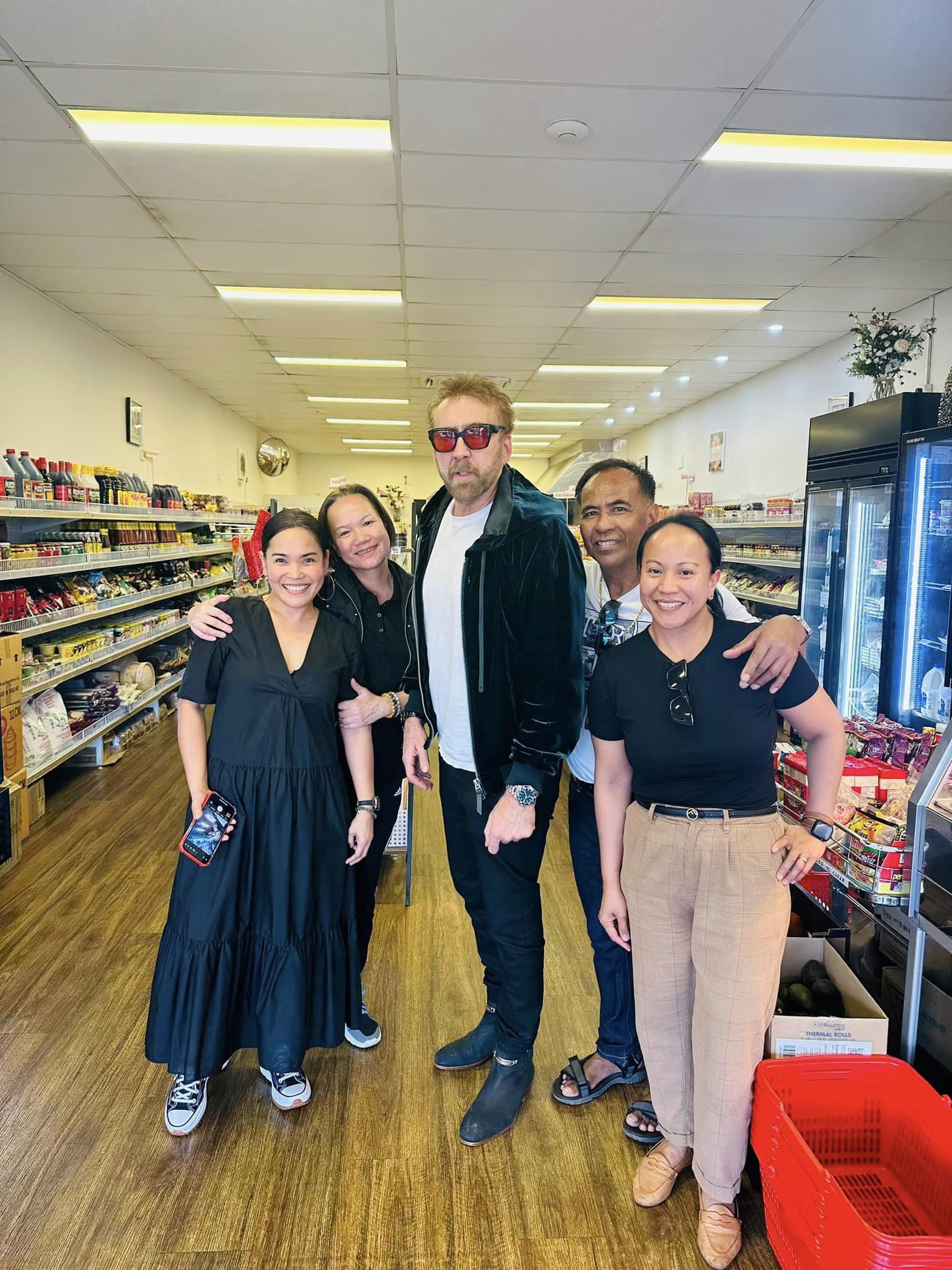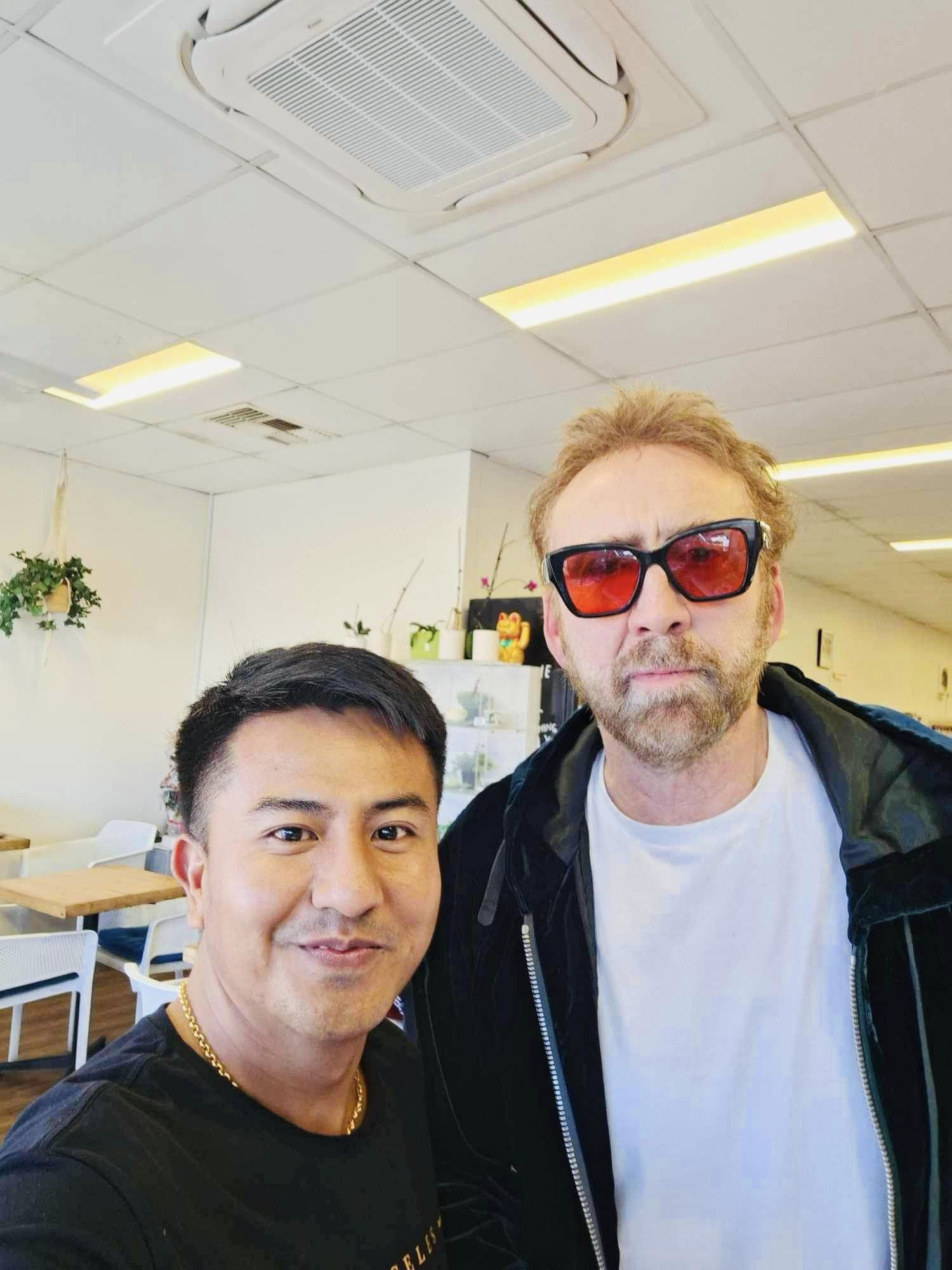 'He came in with the wife, baby and the nanny. We thought, "Wow, rich one" due to so many tourists coming to the area.
'He was wearing boots and a jacket at the same time. I said to one of my staff, "He looks like Nicolas Cage".
'We couldn't contain ourselves. I saw he was wearing Prada sunglasses. I thought "lots of men around here don't wear Prada".'
She went on to say that Cage paid with American dollars, apologising to her staff that he had not had a chance to pick up any local currency.
He also questioned Liban on the local slang after she introduced him to convenience store Woolworths, known commonly as 'Woolies.'
'He asked if we had butter or olive oil. I told him he could find it at Woolies and he said, "what's Woolies?"' she continued.
Directed by Lorcan Finnegan, The Surfer will see Cage play a man who returns to his hometown in Australia and takes on a local gang of surfers after being humiliated in front of his teenage son.
A casting call earlier this year in Western River saw the creators of the film looking for local kids to star, reports Perth Now.
The callout read: 'We are looking for kids who are really confident with a bit of 'attitude' … we see them riding their BMXs delivering beer and generally causing trouble around town.'
With filming only just beginning, The Surfer does not yet have a release date.