has revealed a 'frustrating' update with her fans while receiving her treatment, explaining that she's 'in limbo'.
In a post shared on her Instagram Story, theoutlined to her followers that she was due to have her next, tomorrow.
However, after assessing her blood levels, she was informed by that she needs her platelet count to increase by the morning in order to have the chemo.
Speaking to the camera, the 33-year-old told her fans: 'Frustratingly, my neutrophils, white blood cells are all good but my platelets are too low currently for chemo, which is really frustrating because I feel really well,' she said.
'But my doctor said, "Come in on Thursday morning and let's see if they've improved." Otherwise my chemo will have to be delayed by a week, which obviously, I don't really want because I just want to get this over and done with.'
However, Amy's platelets have to be at a 'high enough' level for her to receive her treatment, she said, adding: 'So I'm in limbo really.'
Breast cancer symptoms
The first symptom of breast cancer that most women notice is a lump or an area of thickened tissue in their breast.
You should see a GP if you notice any of the following:
a new lump or area of thickened tissue in either breast that was not there before
a change in the size or shape of one or both breasts
a discharge of fluid from either of your nipples
a lump or swelling in either of your armpits
a change in the look or feel of your skin, such as puckering or dimpling, a rash or redness
a rash (like eczema), crusting, scaly or itchy skin or redness on or around your nipple
a change in the appearance of your nipple, such as becoming sunken into your breast
'So I'm in limbo really. I'll go tomorrow, but it's weird because I prepare myself that I'm having chemo but I might not have chemo,' she stated, stressing how she 'builds herself up' and 'braces herself' whenever chemo is approaching.
Continuing in further Instagram Story videos, Amy acknowledged that she would feel 'gutted' if she can't have chemo on Thursday and would have to wait another week, especially as she can 'see the finish line'.
For the professional dancer, she feels as though she's been through the 'hardest part' of her treatment, which included losing her hair and not being able to take part in this year's Strictly.
Amy's final round of chemo should take place on November 9, if she's able to undergo her treatment tomorrow.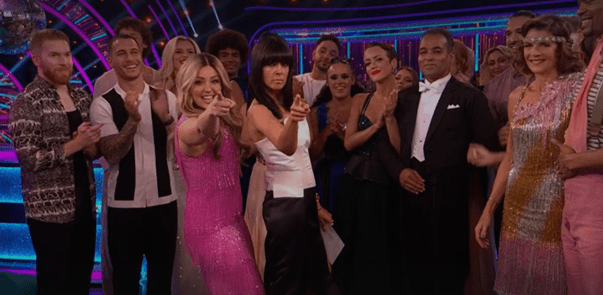 'But it is what it is,' she added, before she expressed her gratitude to 'everybody on the NHS' and her 'amazing oncology team'.
Amy urged her fans to keep their fingers, toes and legs crossed in the hope that she can have her chemo as scheduled, while thanking those who have sent her messages of goodwill.
'It means a lot,' she said, before sharing that she'll be watching Halloween Week on this Saturday's Strictly.
Amy announced earlier this year that she had been diagnosed with breast cancer.
The performer underwent a single mastectomy, after which doctors discovered more tumours.
Macmillan cancer support
If you or someone you care about has been diagnosed with cancer, Macmillan can offer support and information.
You can contact their helpline on 0808 808 00 00 (7 days a week from 8am to 8pm), use their , or for more information.