, the talented comedic actor who brought a lot of himself to his on Friends, has .
The reported that the star was on Saturday after a suspected drowning.
Having become a New York Times bestselling author last year with his revealing , as well as a published playwright since the end of the smash-hit sitcom, Perry also had many other popular film and TV roles to his name.
Outside his 10 seasons on Friends, which stretched a decade from 1994 until 2004, the actor boasted Bruce Willis, Salma Hayek and Allison Janney as his co-stars away from New York City's Central Perk.
He also received accolades for these performances too, so let's take a look at some of his best as we pay .
The Whole Nine Yards and The Whole Ten Yards
Perry struck gold in this diverting dark comedy opposite Die Hard superstar, which saw him play struggling dentist Nicholas 'Oz' Oseransky, whose life is turned upside down when famous gangster Jimmy 'the Tulip' Tudeski moves in next door.
His wife then convinces him to inform a notorious mob boss about the gangster's whereabouts.
Channelling a less likable but equally pathetic version of Chandler, Perry was also joined by Amanda Peet, Rosanna Arquette, Michael Clarke Duncan and Natasha Henstridge for the 2000 film.
Sequel The Whole Ten Yards followed in 2004, which reunited Perry and Willis as Jimmy's quiet new life is invaded by Oz after his new wife – and Jimmy's ex – (Henstridge) is kidnapped by the Hungarian mob.
17 Again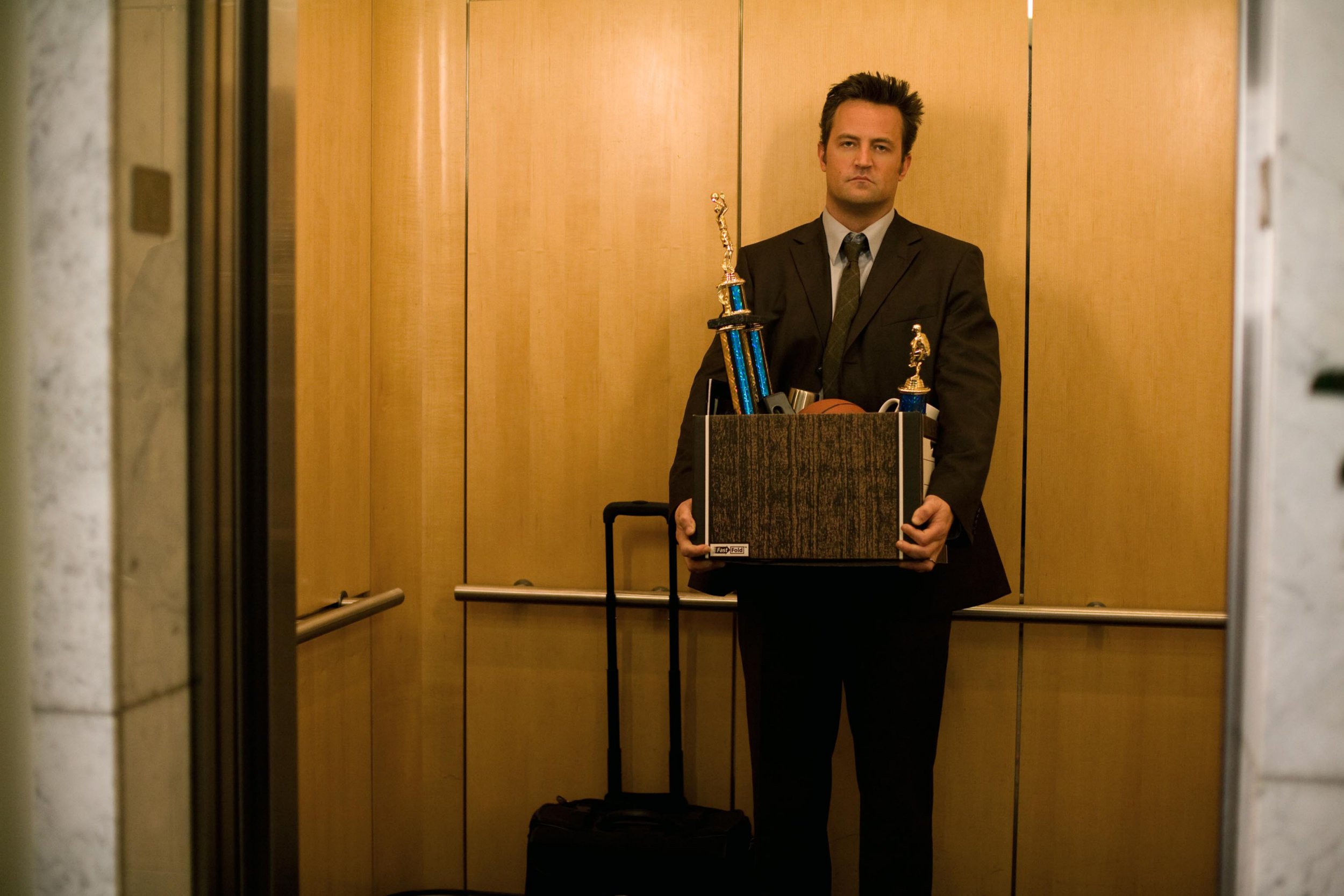 In 17 Again, Matthew Perry plays Mike O'Donnell, who is ungrateful for how his life turned out.
When he tries to save a janitor near a bridge, he jumps after him into a time vortex and gets the chance to live his life again as a 17-year-old (Zac Efron).
Despite – and Efron and Perry not really looking like one another – the movie presents itself surprisingly well with an entertaining script and star turns from its leading men.
Leslie Mann, Thomas Lennon, Kat Graham and Michelle Trachtenberg round out the cast.
The West Wing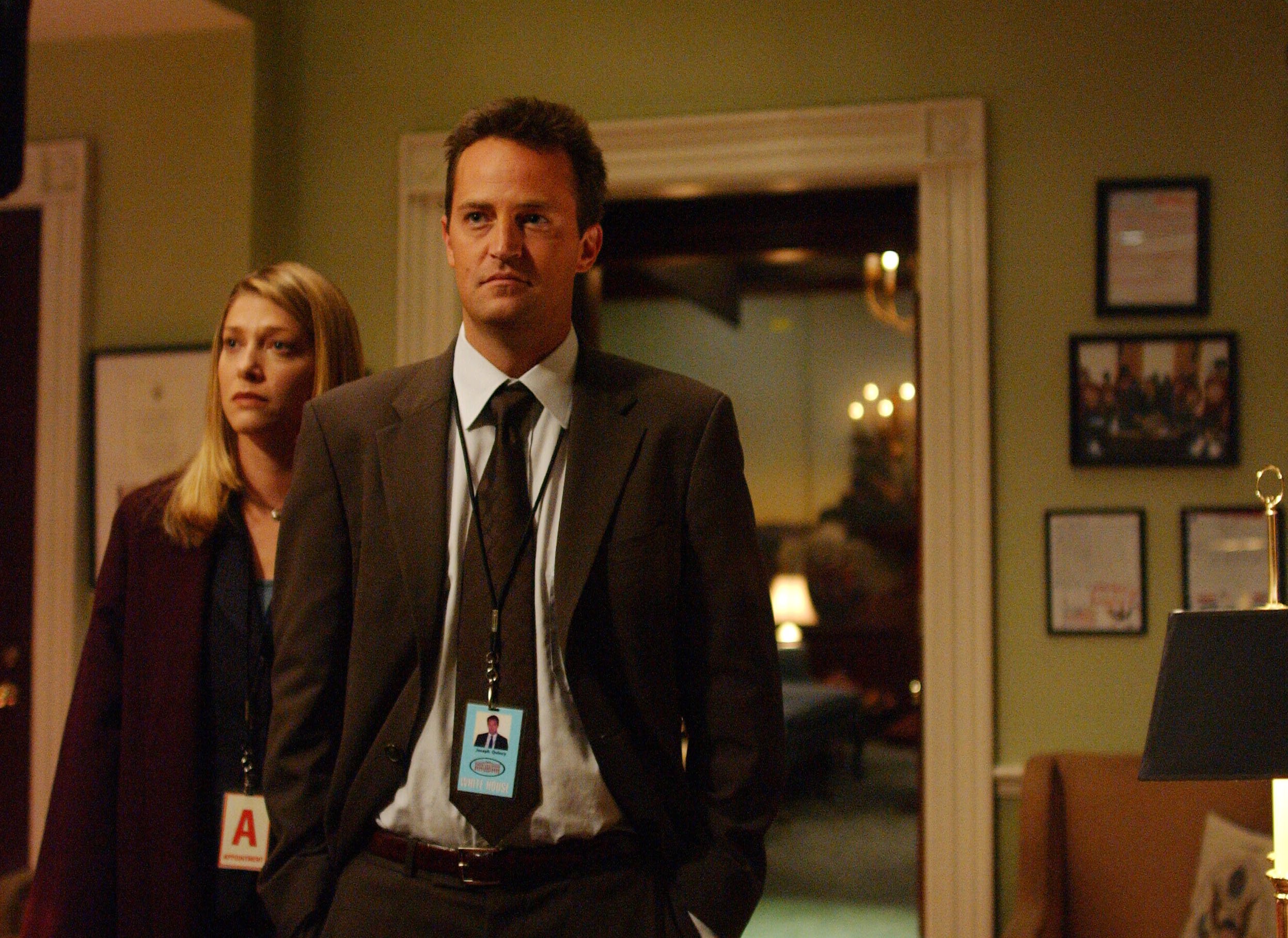 Perry was one of many impressive guest stars snagged by leading political drama The West Wing, which was penned by writer-director Aaron Sorkin and ran for seven seasons from 1999 until 2006.
In the same way Friends was a massive sitcom success, for its smart and challenging storylines as it followed the presidency of Democrat president Josiah 'Jed' Bartlet (Martin Sheen) and his staff, played by the likes of Bradley Whitford, Allison Janney and Rob Lowe.
For his three-episode stint in 2003, which spanned over seasons four and five, Perry played Republican lawyer Joe Quincy, who ends up uncovering a Scan**l involving the Vice President (Tim Matheson).
Impressively, he managed to nab an Emmy nomination for outstanding guest actor in a drama series for both seasons he appeared in.
He also got to do his own 'walk and talk' sequence, an extended shot that followed characters in conversation through the White House that became one of The West Wing's trademarks.
Studio 60 on the Sunset Strip
Another show by Sorkin, Studio 60 on the Sunset Strip was an anomaly for the creative in that it is his only series to have been cancelled after one season.
Perry starred alongside Bradley Whitford as sketch show producers Matt Albie and Danny Tripp working on the live skit show-within-a-show that was heavily influenced by the long-running Saturday Night Live.
It also starred Amanda Peet as well as Sarah Paulson, Nate Corddry and D.L. Hughley as the show's big three stars, as well as Lucy Davis, Merritt Wever, Edward Asner, Evan Handler, Simon Helberg and Ayda Field in other smaller roles.
Full of the all the humour, stress and drama you can imagine that set-up provides, Studio 60 suffered from an unfortunate similarity to rival series 30 Rock as well as a high budget.
However, it's a key watch for any fans of Perry who want to see him do something different to Chandler.
The Odd Couple
In Perry's last lead role in a TV show, he acted opposite 17 Again co-star Thomas Lennon as two men kicked out of their homes by their respective wives.
Easy-going slob Oscar (Perry) and uptight neat-freak Felix (Lennon) decide to share an apartment, but their ideas of housekeeping and lifestyles are as different as night and day.

Which is your favourite role of Matthew Perry's outside of Chandler Bing on Friends?Comment Now
For three seasons they were supported by Lindsay Sloane, Yvette Nicole Brown and Wendell Pierce in what was a TV adaptation of the 1965 play by Neil Simon, first produced for the screen in 1968 as a movie with Jack Lemmon and Walter Matthau.
While Perry picked up a couple of People's Choice Awards nominations as well as praise for his performance alongside Lennon, the show's writing failed to generate enough buzz to keep this series going that long.
The Good Wife and The Good Fight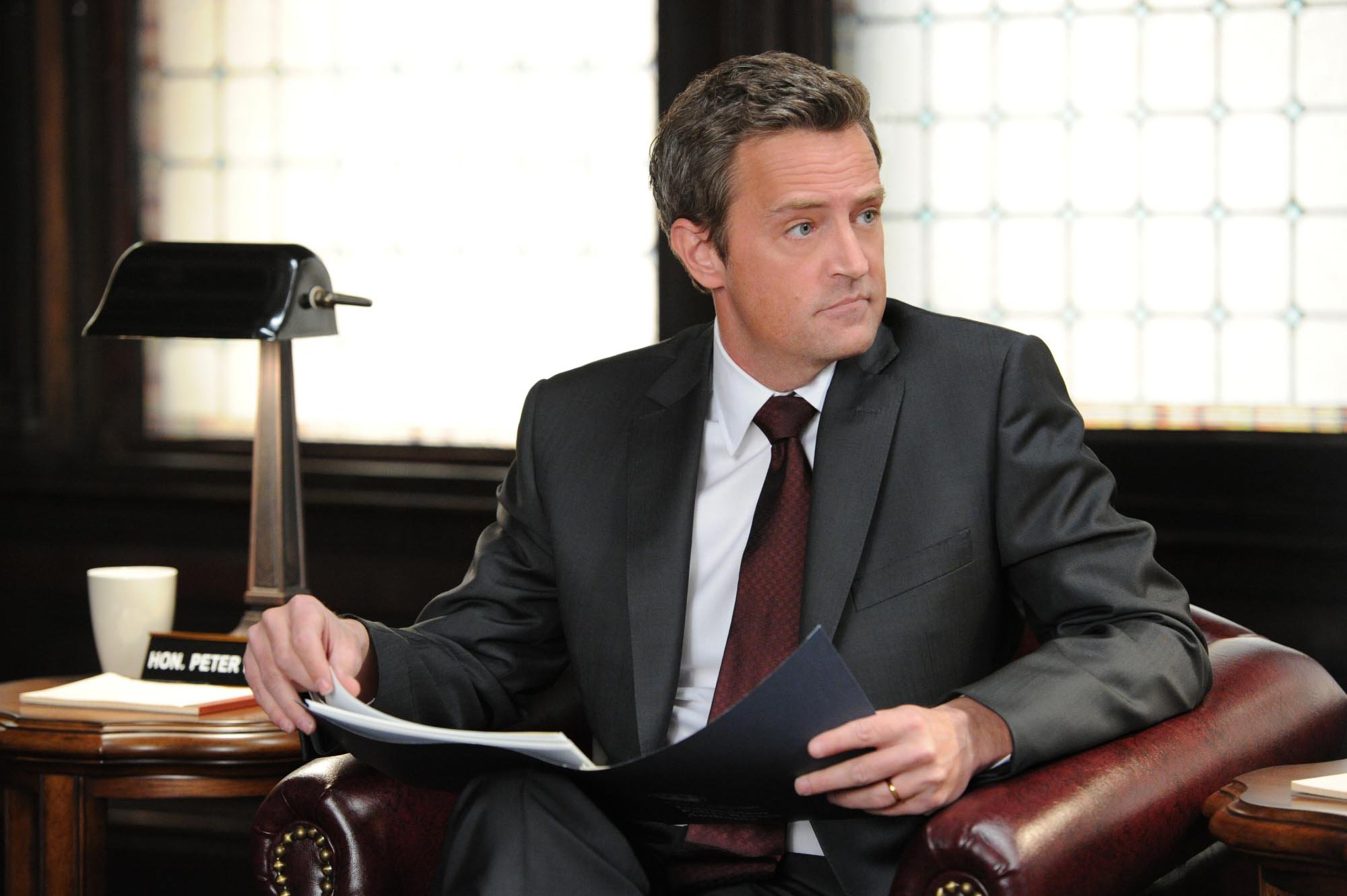 If you want to see Perry as unlike Chandler as it gets, his notable guest arc in – which was then picked up again in spin-off show The Good Fight – is where it's at.
Between 2012 and 2013, the actor first appeared as attorney and Republican candidate for Governor of Illinois Mike Kresteva in four episodes of .
Aside from being a rival for the governorship of main character Alicia Florrick's (Julianna Margulies) estranged husband Peter (Chris Noth), and at opposite ends of the political spectrum, Kresteva also isn't afraid of playing dirty.
A liar and ruthless operator, he brings out Alicia's darker side, and when Perry returned again for three episodes of The Good Fight in 2017, nothing had changed.
Fools Rush In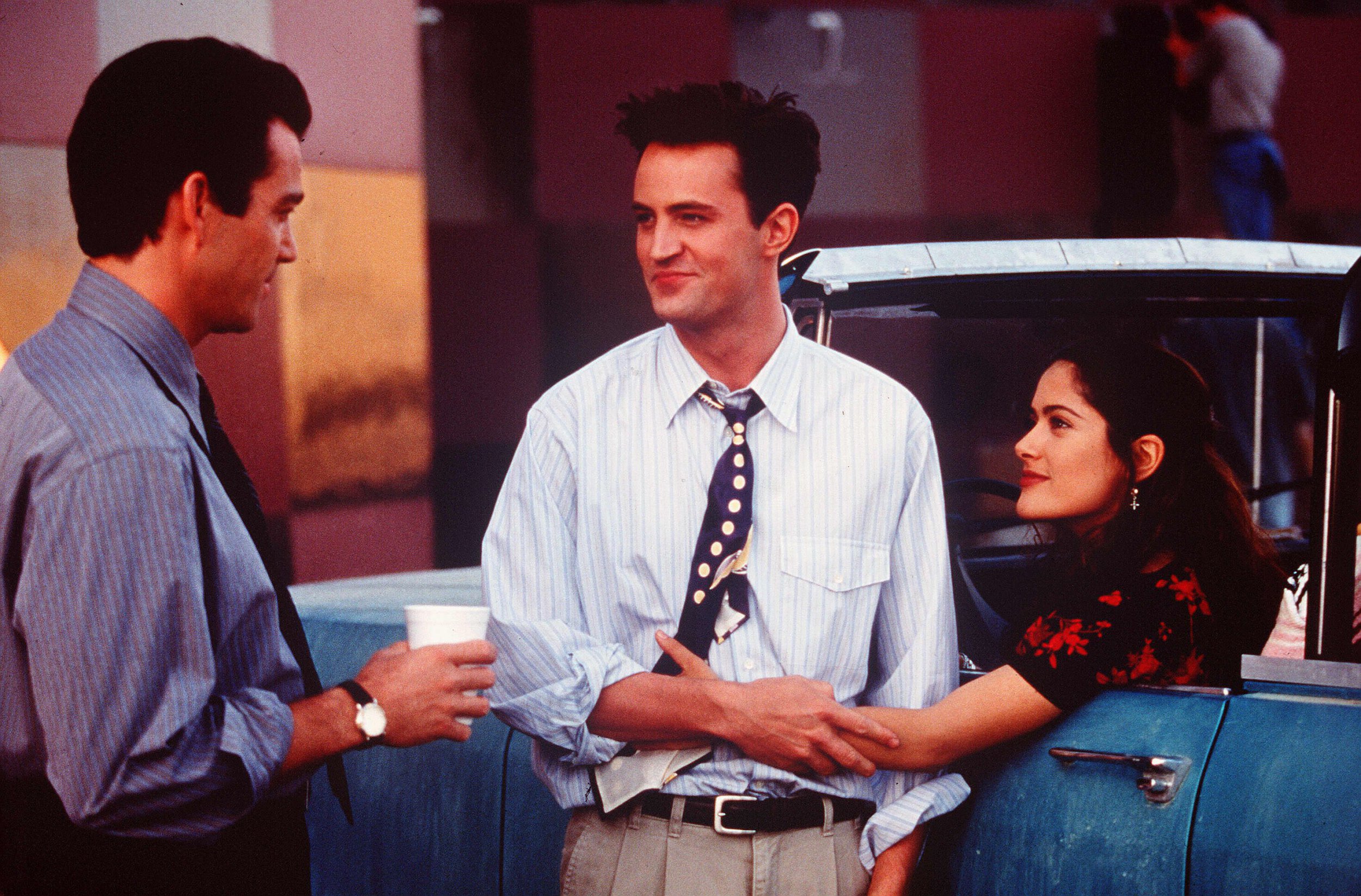 During his Friends stardom, Perry also had just enough time to squeeze in a few film appearances in rom-coms like Fools Rush In and Three To Tango.
in 1997's Fools Rush In, he played Alex, who marries Isbael (Hayek) after a one-night stand results in her pregnancy.
He also had the chance to act opposite his own father, John, in the movie.
Two years later, 1999's Three to Tango saw Perry play a rich businessman's (Dylan McDermott) new colleague, who he asks to keep an eye on his mistress (Neve Campbell) under the mistaken assumption that he's gay.
It's safe to say that the concept has not aged brilliantly, but Perry is in his element in a whole string of awkward situations.