has become a magazine cover star for the first time at the grand old age of 10, following in the footsteps of her – and .
The celebrity offspring made her solo cover debut in an edgy shoot which took 's favoured street style of hoodies and baggy jeans.
She was also clearly channelling her confident father in some of her, quite frankly iconic, answers.
Youngster North was snapped with , with edges proudly done by herself, as well as a dark baseball cap and an oversized sweater and huge, paint-flecked jeans.
She also donned a crown that looked like it was fashioned after skeleton fingers at another point, while – quite literally – whipping her hair back and forth in the black and white shots at another.
One vibrant colour picture showed North posing like a pro in a green and yellow tie-dye jumper while holding a big red balloon.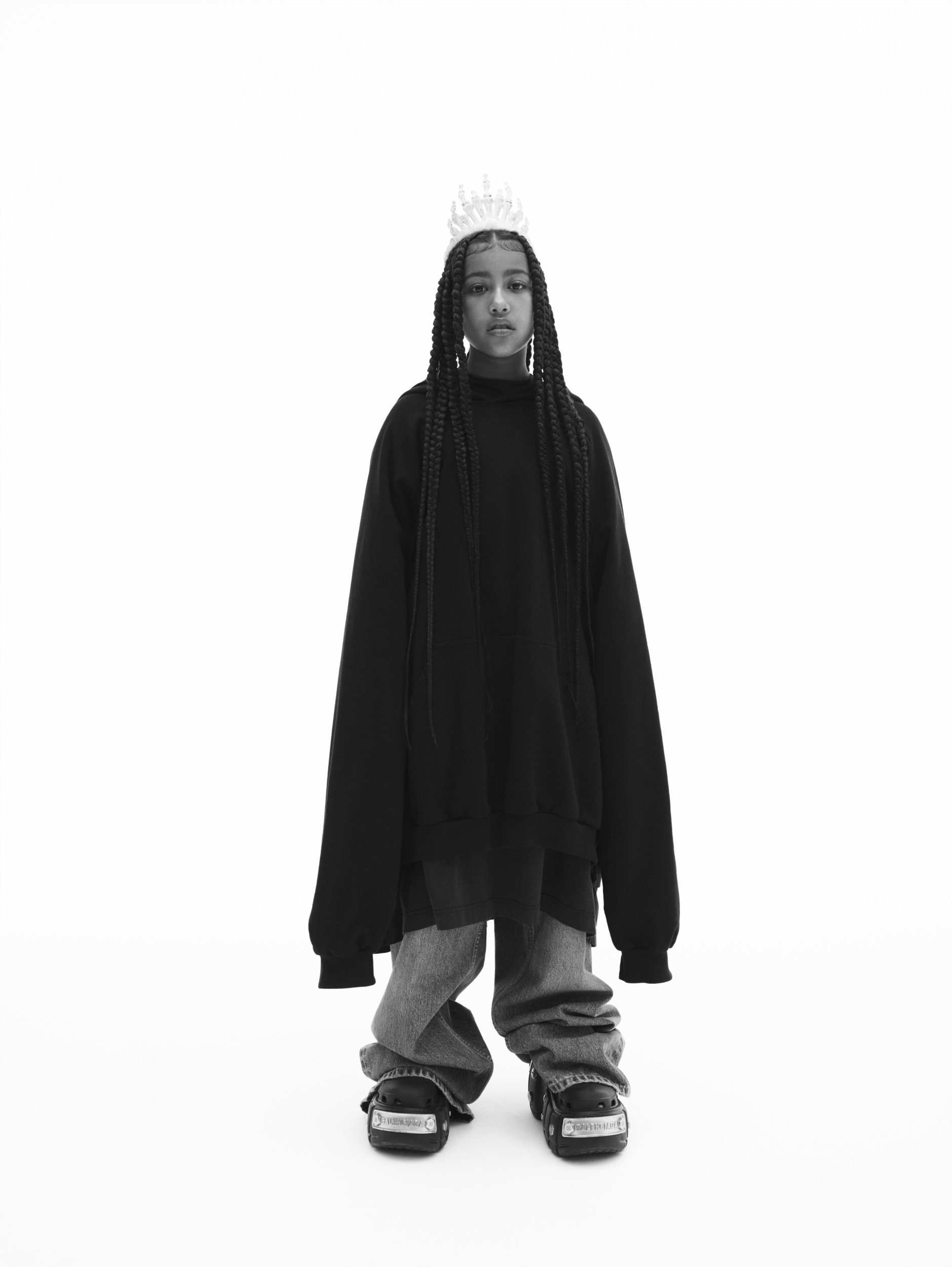 Accompanying the shoot for was a Q&A with North, where she mused over her love of performing, basketball and being her own style icon – although she's also keen to get into both her 43-year-old mum's and 46-year-old dad's wardrobes too.
While dropping one of her dad's tracks as her favourite (naturally) with Through the Wire, she also revealed that she's ready to work for her money when she's a little older so she can buy her own art supplies.
It turns out, even when been of each other, you still have to work for what you want.
Answering the classic 'what do you want to be when you're older' question, North shared that she wasn't ruling too much out, other than her previous ambition to box.
'A basketball player, a rapper, um… Well, when I was seven, I wanted to be a boxer. But now I don't want to be a boxer,' she told the publication.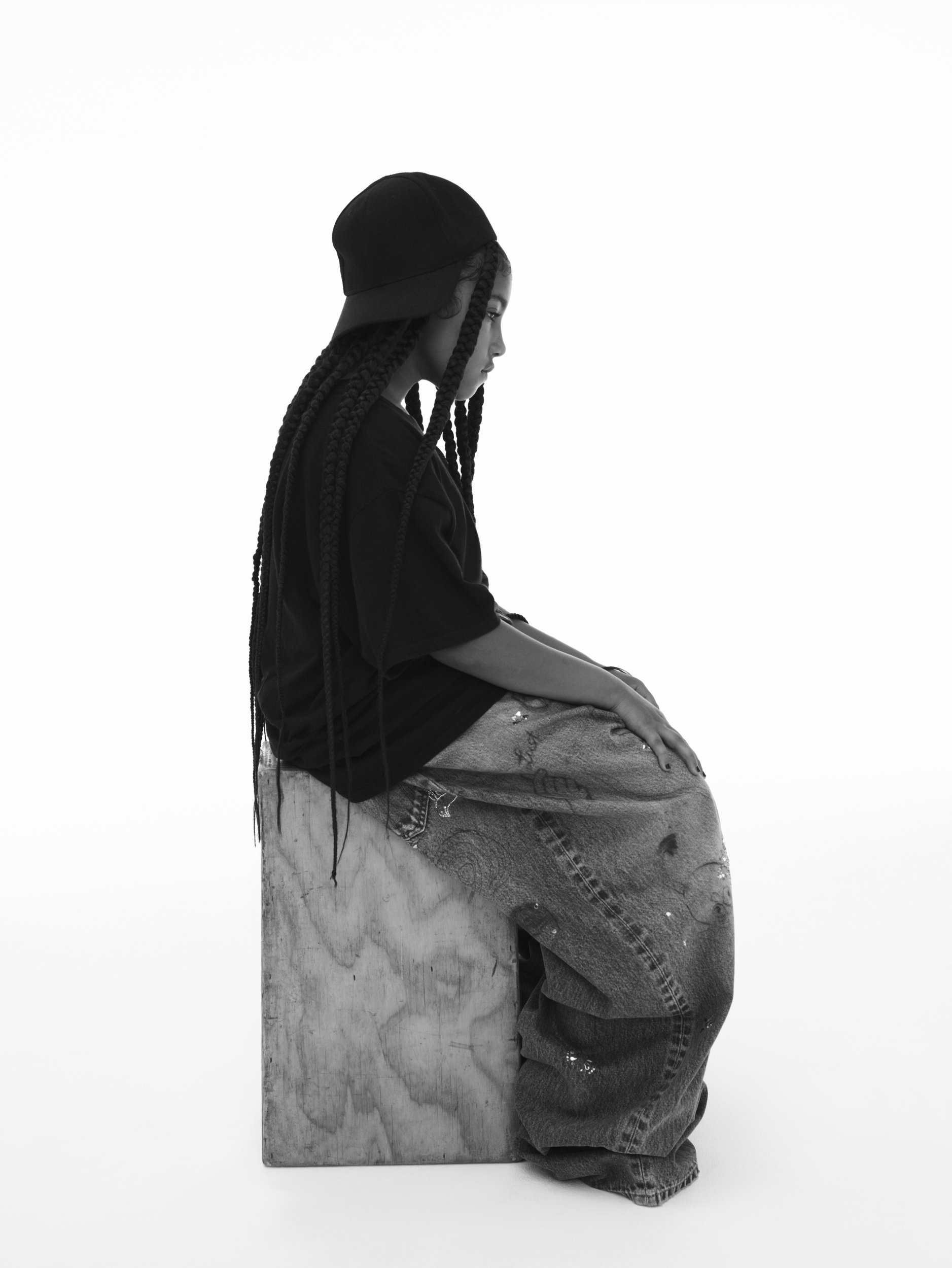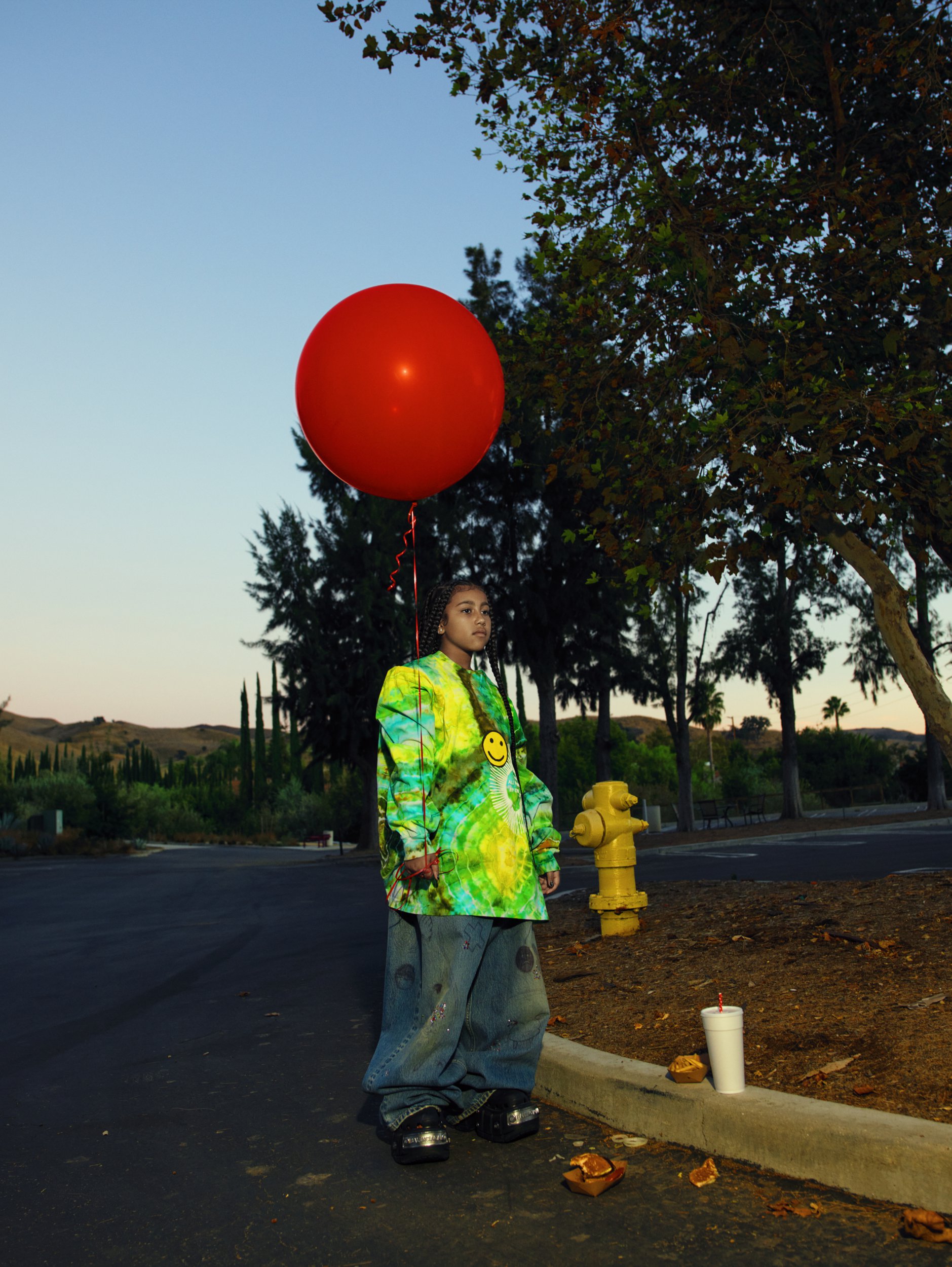 'I'm going to do art on the side. When I'm, like, thirteen, I want to walk dogs, to make money to buy art supplies, because everything around here is so expensive. So a rapper, a basketball player, and I'm going to make artwork that I sell.'
However, she also has her eye on two of the biggest brands founded by her parents.
'Also, one day I want to own Yeezy and Skims, and I want to be a business owner,' she added.

Have your say in the comments belowComment Now
Mum Kim is currently starring on season four of The Kardashians, where her feud with older sister Kourtney has been attracting headlines.
Her latest Skims launch also saw her introduce to follow hot on the heels of her .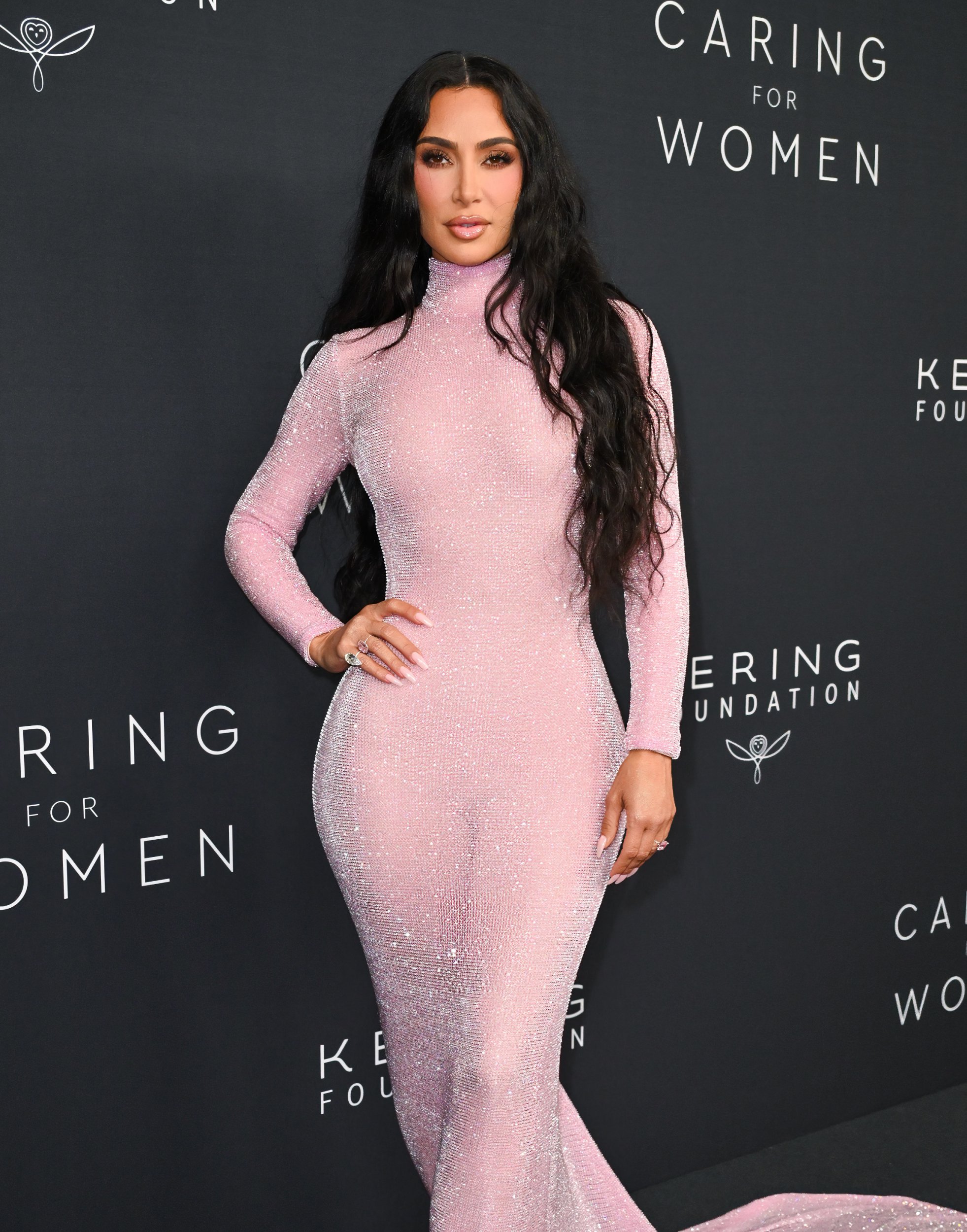 Meanwhile, Kanye's upcoming concert in Italy was over 'security and organisational' problems.
'We had no option but to cancel the event,' Local prefect Maria Rita Cocciufa told . 'These things take a lot of organising, you have to have a health plan, traffic plan and some idea of how tickets are being sold and numbers.
'You have to have all these things in place because you have to guarantee the safety and security of the people attending and as a city, we were ready but we just hadn't heard anything from the organizers so for safety reasons it had to be cancelled.
'The concert was due to take place Friday and on Monday we had still heard nothing.'
He also sparked backlash from a recent trip to the country with his new wife Bianca Censori the dad-of-four was in Venice, with his partner seen in between his legs.
The newlyweds were later told to cover up while out and about in Italy, with a warning from the area's official tourism board.