Rhea Ripley and Dominik Mysterio sent fans wild as they channelled his criminal past for their costume at NXT Halloween Havoc.
The superstars stepped out on Tuesday night as a police officer and prisoner with 'Dirty' Dom – who infamously as part of a wild Christmas Eve storyline last year – in handcuffs as she led him onto the stage.
The North American champion was wearing a black and white striped vest over his wrestling gear, while Rhea sported an all black ensemble with a baton and badge.
Rhea – who currently – unlocked his handcuffs as they stepped out into the Performance Center for Dom's match with Nathan Frazer.
After the show, she retweeted some of the posts from her fans and it's safe to say they were not ok.
'The way she can't do nothing without making us all feral ??,' wrote one viewer, as another added: 'This is feeding ALL my delusions!'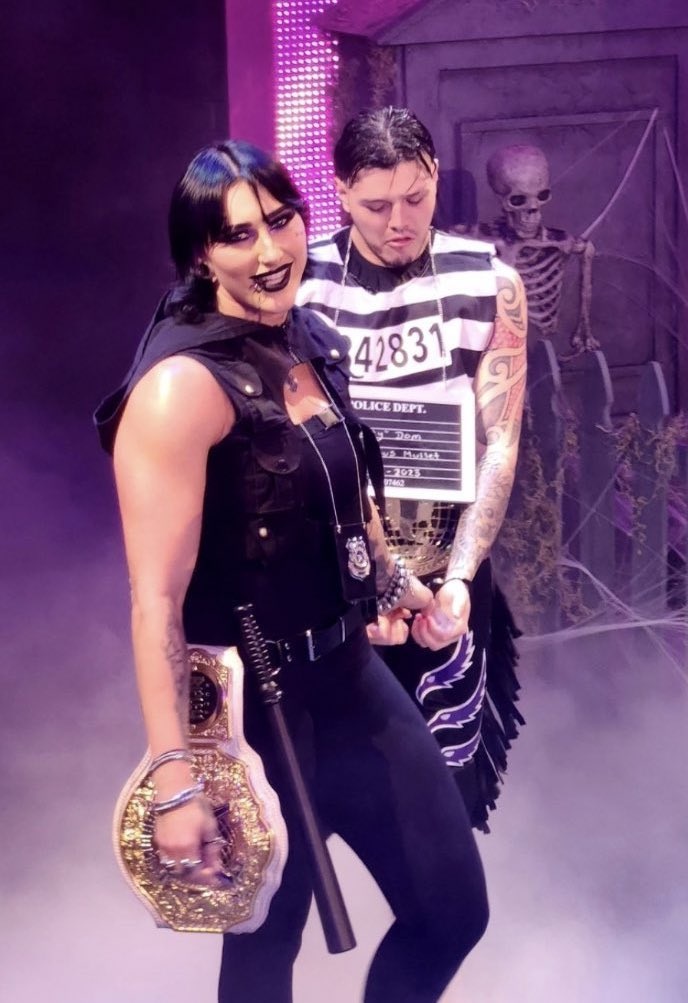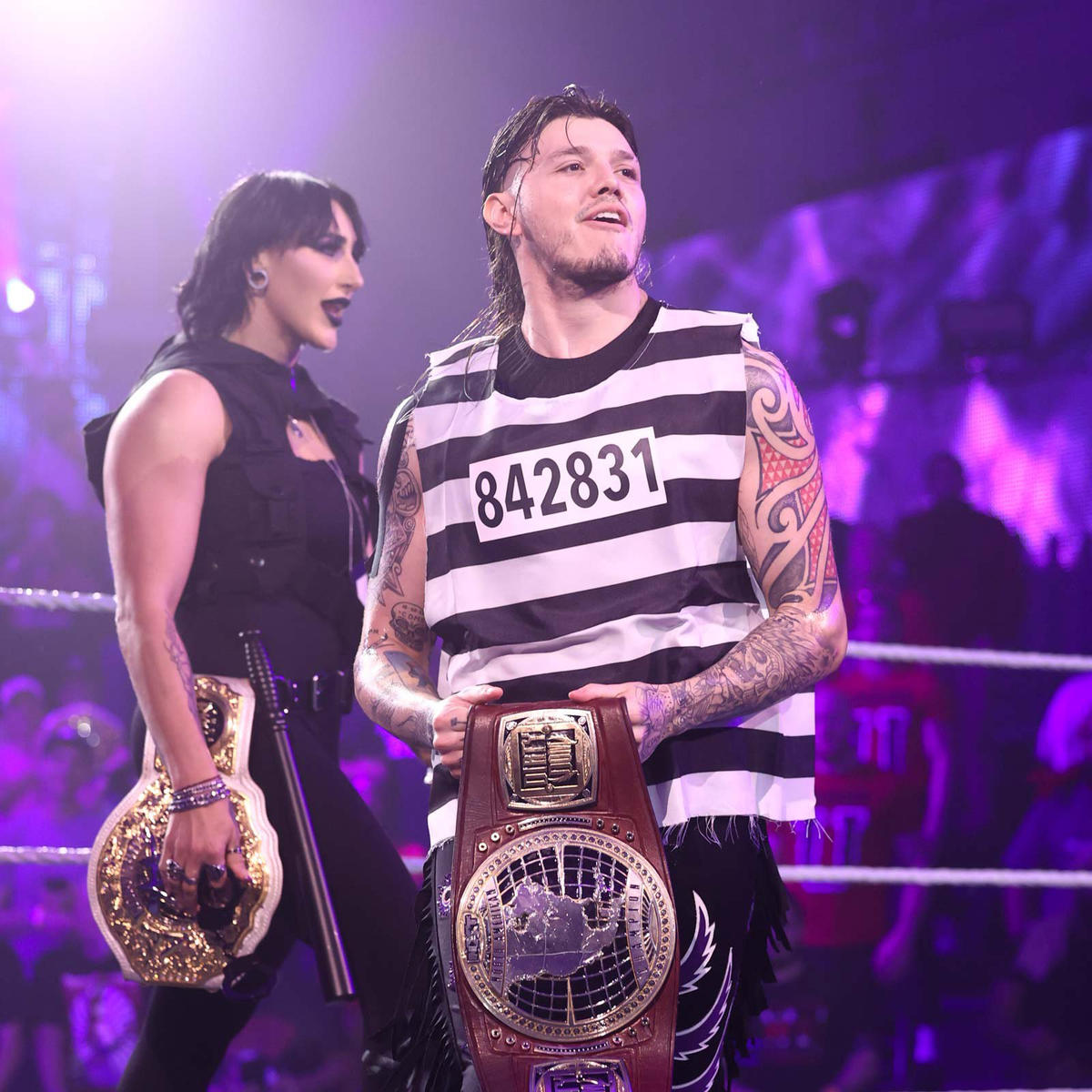 'DOM AND RHEA JUST WON HALLOWEEN,' declared a third fan, while someone else said: 'I'm too gay. My head hurts.'
'GOD SHE KNOWS SHES SO FINE,' wrote yet another follower, as a different person admitted: 'Rhea walking around with handcuffs got me feeling a certain way.'
In terms of the match itself, Rhea helped Dom to victory over Frazer, while Wes Lee came out after the bell to lay out the Judgment Day star.
Rhea and the group always elicit a reaction from fans, and she previously admitted she.
Speaking exclusively to Metro.co.uk about her antics and the reaction online, she laughed: 'Oh I've seen! Being a menace is the one thing I really enjoy doing, so I'm loving every second of it picking on everyone.'
She added: 'I relish in it, I really do. I enjoy every second – especially knowing how worked up everyone's gonna be about it. That just drives me to being more of a menace in a way! But yeah, I love what I do, I am enjoying it!'