Few celebrity couples have as complicated a relationship as Khloe Kardashian and – it's truly hard to keep up with.
Their will-they-won't they relationship has taken centre stage in recent episodes of The Kardashians, as Khloe's family wonder if she'll get back together with the NBA player despite him being .
Since their latest break-up in 2022, Khloe's mother Kris Jenner has been a huge advocate of Tristan , while her sister has formed a controversial friendship with the basketball player.
It's not hard to see why Khloe's loved ones are convinced that there's still a spark between the former couple, as Tristan spent months living in her house when his own flooded earlier this year. There in her Hidden Hills mansion, they amicably played happy families with their two children; daughter True, five, and one-year-old son Tatum.
In the latest season of the Hulu reality show, Khloe, 39, has been insistent that she isn't getting back together with Tristan, 32, but she has also admitted in the past: 'Never say never!'
Speaking to her best friend Malika in the latest Kardashians episode, Khloe explained: 'I mean I love my mum for so many reasons but one of the main things that is so beautiful about her is how forgiving she is and how a lot of us are in my family, but her specifically for being a mum, but if someone did what Tristan did to my daughter, I would probably castrate them, and smile doing it.'
She added: 'That's what everyone wants. I can't think about kissing him on the lips, like none of that. It's just not in my wheelhouse.'
However, it wasn't always this way as the on-off lovebirds were once mutually smitten with each other…
How Khloe and Tristan first met
Rewind to August 2016 and Khloe and Tristan met on a blind date orchestrated by NBA player Brandon Jennings.
Speaking in a 10th anniversary episode of Keeping Up With the Kardashians, Khloe dished: 'Brandon Jennings… was like, "You're such a good girl, I want to introduce you to someone".
'I was at the Bel-Air hotel. [Tristan] came to the dinner because I didn't want to go on a blind date, so Brandon kind of ambushed the blind date. So, I had a bunch of people and he brought him and we just connected.'
Things seemed to get serious pretty fast between Khloe and Tristan as her mum Kris spoke highly of him in September 2016, telling Entertainment Tonight: 'He's a wonderful guy. I have met him and he's great.'
Two months later, the couple quickly took big steps as Khloe moved to Cleveland part-time to be with Tristan while he played for the Cleveland Cavaliers. Despite being used to the Calabasas life, the Good American co-founder thrived in Cleveland and revealed she was 'enjoying' spending time in the Ohio city.
With their romance blossoming at rapid speed, Khloe and Tristan went Instagram official and confirmed they were an item just in time for Christmas.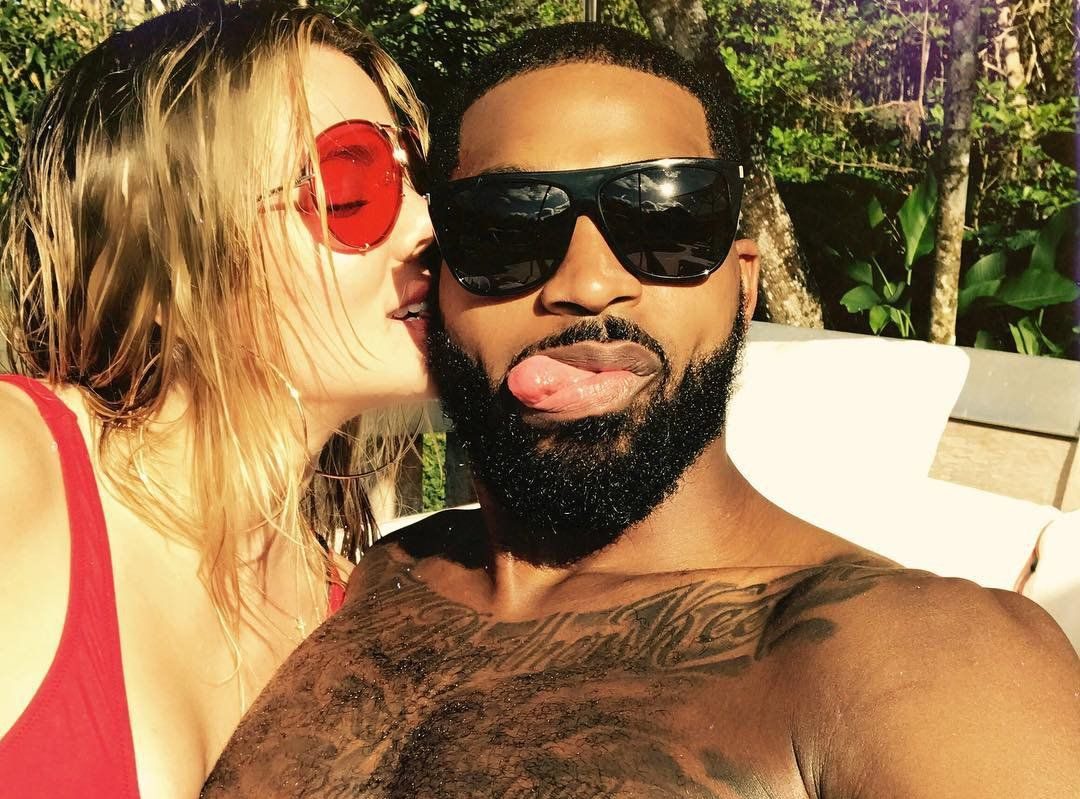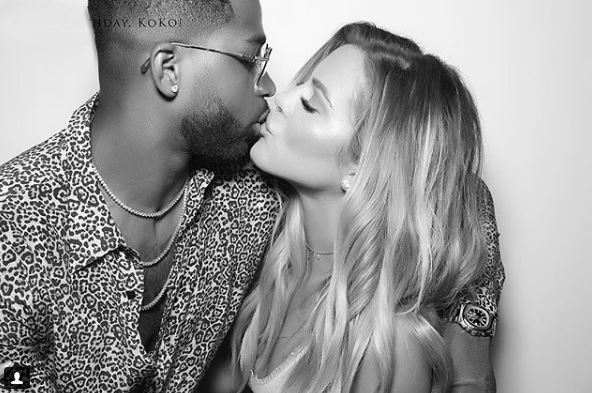 By April 2017, Khloe was fully a woman in love as she publicly declared her love for him telling Es Magazine: 'I would love to have a family. We've talked about it. He (already) is a father, and I know for a fact that he would be an impeccable father.
'I definitely want to be a mum. But I don't put the pressure on it. It's not like, "the clock is ticking." I feel in my soul it will happen.'
Khloe's relationship with Tristan was a welcome relief not only to her but also to her family and friends who had watched her tumultuous marriage with Lamar Odom breakdown very publicly.
The stars were married for four years before Khloe filed for divorce in 2013 citing irreconcilable differences. However, their divorce was put on hold when Lamar, 43, was found unresponsive in a brothel after suffering an overdose in 2015. He spent four days in a coma before making a full recovery with his estranged wife Khloe helping to nurse him back to good health.
They never got back together but Khloe was praised for her selflessness in helping her ex-husband despite their marital breakdown.
Khloe and Tristan welcome first baby
Becoming a mum was always something Khloe dreamed of, particularly as she was forced to put off her family plans while married to Lamar due to his addiction issues and infidelity.
So it was particularly special when Khloe announced that she was pregnant in December 2017, expecting her first baby with Tristan who, at this point, was already a father to his first son Prince with ex-girlfriend Jordan Craig.
In an Instagram post, Khloe wrote: 'My greatest dream realised! We are having a baby! I had been waiting and wondering but God had a plan all along. He knew what He was doing. I simply had to trust in Him and be patient.'
It was later revealed that they were expecting a baby girl.
Days later, who she and Tristan named True.
Kim was the first family member to address the claims and said: 'I don't even know how to describe it. It's just so f****d up.
'We really were rooting for Khloe, and we still are. She's so strong and she's doing the best that she can. It's a really sad situation all over. I kind of made this rule with my brother: if there's a baby involved, I'm going to keep it cute, keep it classy and not talk too bad. I'm going to try not to say anything negative, because one day, True is going to see this, and you know, it's so messed up.'
Tristan's first cheating Scan**l
However, the joy of becoming a first-time parent was short-lived when the mother of all cheating Scan**ls broke. While she was heavily pregnant and just days away from giving birth, reports emerged that Tristan had cheated on her months before.
TMZ published photos and video footage of mystery women draped all over Tristan at an NYC nightclub before he arrived at a Four Seasons hotel with one of them at around 5am the next morning.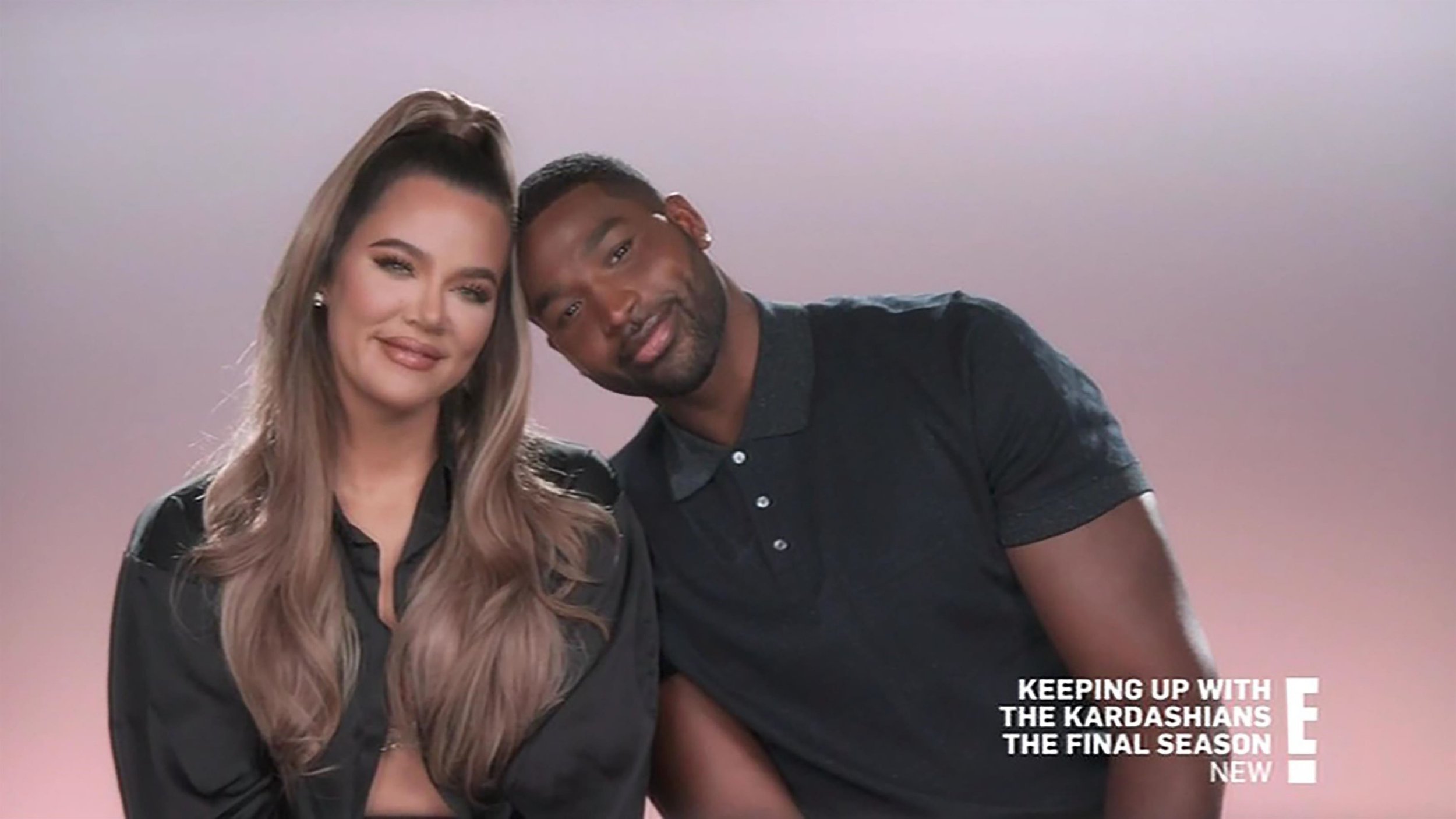 Khloe eventually broke her silence and spoke out about the rumours when responding to a fan who said they were 'disappointed' that she had not dumped Tristan.
'Not exactly Queen Persia, you have no knowledge of what goes on in our household or the enormous rebuilding this takes to even coexist,' she replied.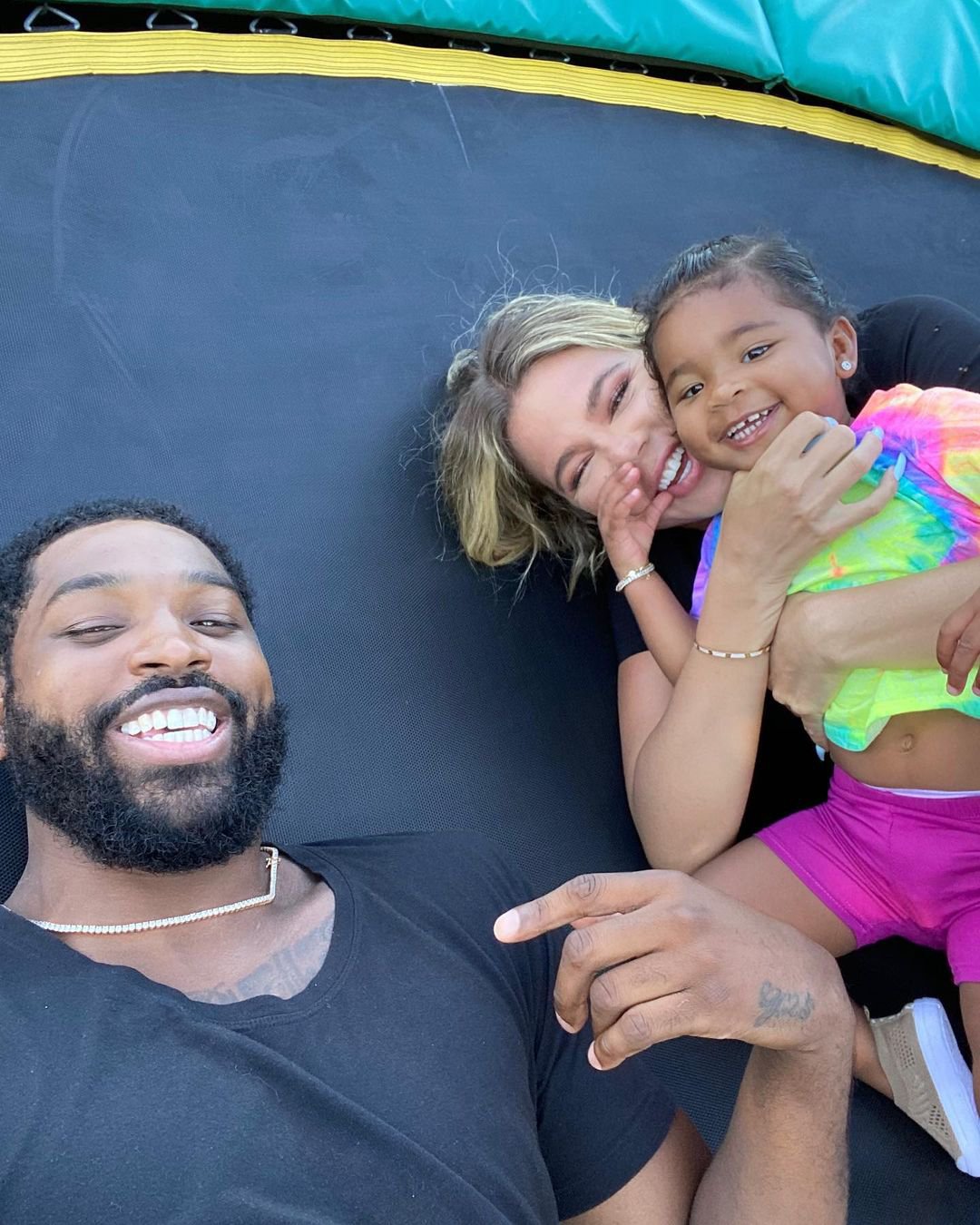 'I'm proud of my strength. I appreciate your opinion and I hope you hold that same opinion to everyone else who has stayed in situations.'
When the cheating Scan**l played out on Keeping Up With the Kardashians that summer, one fan tweeted: 'I feel so bad for @khloekardashian had to go through what Tristan did while filming #KUWTK. If I'm not wrong, next episode will be insane. You're so strong to put that personal issue as part of the show knowing millions of ppl will watch it. I wouldn't be able to do it.'
Khloe replied: 'Sadly, it will. I signed up to show the for the good and the bad, right? The bad is very hard to relive but it's life.'
Tristan kisses Jordyn Woods
Unfortunately for Khloe, that wasn't the end of her heartbreak as in February 2019, it emerged that – best friend of Khloe's sister Kylie Jenner – at a party. Khloe immediately dumped Tristan and Jordyn was ousted from the Kardashian circle (although she has since reignited her friendship with Kylie).
Weeks after the Scan**l, Jordyn sat down for her tell-all interview with Jada Pinkett Smith on Red Table Talk to share her side of the story and confirmed that Tristan kissed her but insisted nothing further happened.
Despite the turmoil, Khloe and Tristan gradually found their way back to each other but her decision to forgive the basketball player was met with heavy criticism. In October 2019, Khloe defended herself explaining in an Instagram post that she didn't want to be 'carrying around a hateful heart.'
Over the next year, the couple were loved-up with each other and Tristan had been fully welcomed back into Khloe's family.
Tristan has secret baby with Maralee Nichols
However, their relationship was rocked yet again when a woman named Maralee Nichols gave birth to a baby boy in December 2021 and claimed . The fitness trainer filed legal documents to sue him for child support, which required him to take a paternity test.
Tristan confirmed he was indeed the father of the boy, who is named Theo, and said in a statement that he 'looked forward to amicably raising our son' with Maralee. It doesn't appear that Tristan and Maralee are on the same page as it's since been claimed that Tristan is not involved in Theo's life and he has not mentioned the child since the paternity was revealed.
In his statement, Tristan acknowledged the hurt and 'humiliation' he caused Khloe but there was an even bigger blow coming unbeknown to the public.

Do you think Khloe and Tristan will end up together? Comment Now
Khloe and Tristan welcome second baby via surrogate
In July 2022, it was revealed that via surrogate – and that Tristan was the dad. Fans quickly did the math and realised that their son was conceived not long after Maralee fell pregnant with Tristan's baby.
By the time their second child arrived – a boy named Tatum – tension was rife between Khloe and Tristan and she even considered banning him from the hospital before deciding to let him share the moment of their son's arrival.
Khloe soon proved to be a pillar of strength for Tristan when he faced the devastating death of his mother in January 2023. She was by his side as they rushed to Canada to be with his family, notably his and is unable to care for himself.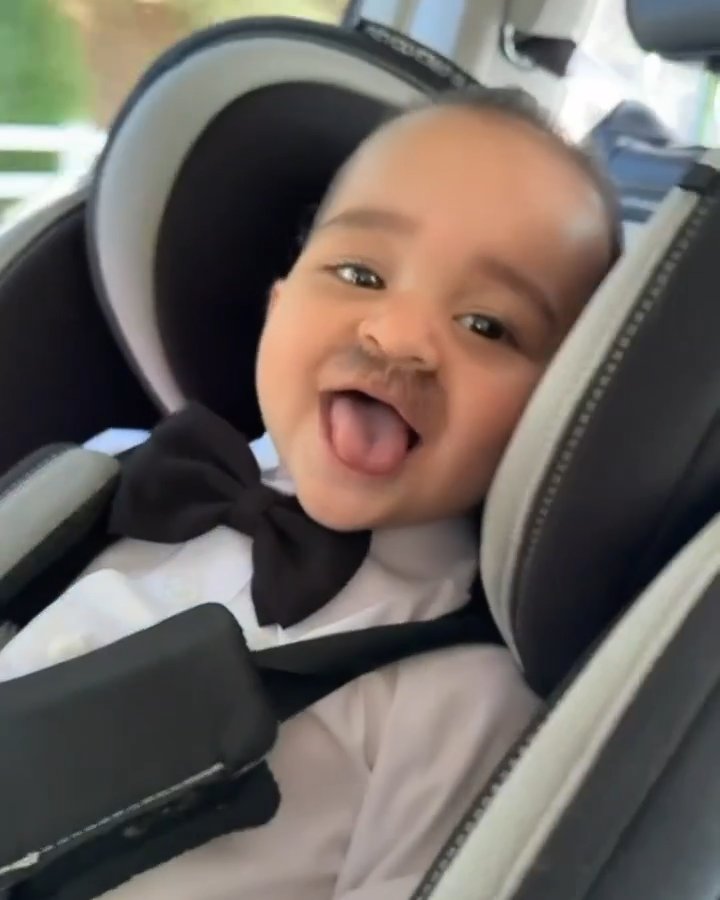 While grieving, Tristan moved into Khloe's house as his own home flooded but it gave them a chance to spend time together as a family with True and Tatum.
In the latest episodes of The Kardashians, Khloe admitted she was keen for him to move out after several months of him living in her home, but her family were worried she would miss him. Khloe insisted that her romantic feelings for Tristan weren't there any more but didn't entirely close the door, seemingly open to whatever the future holds for them in the future.
The path to true love doesn't run smoothly and fans will be watching to see if Khloe and Tristan are really meant to be.