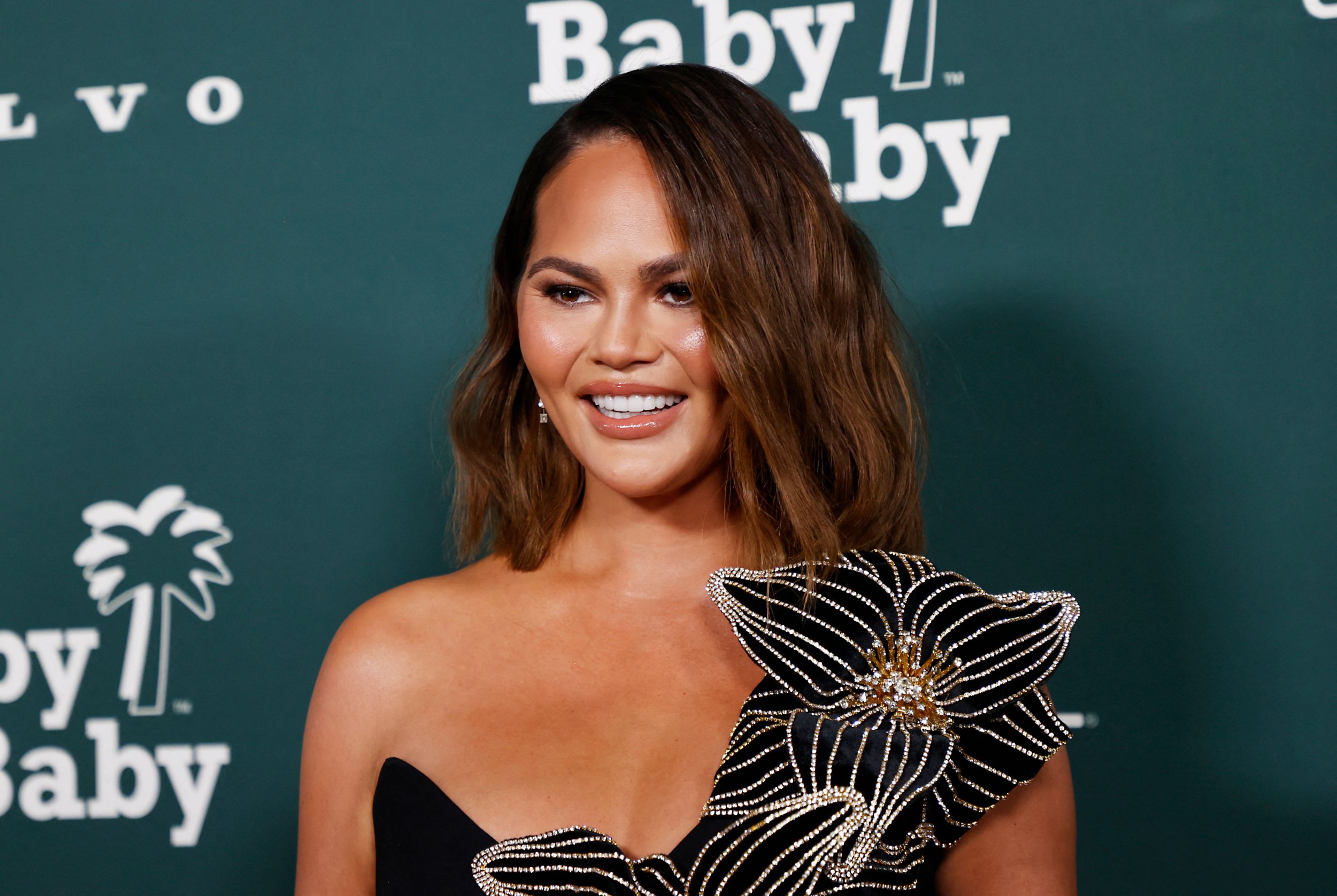 is a pro when it comes to handling , – and the latest is no different.
The media personality and model, 37, suffered a very unfortunate wardrobe malfunction at a recent event when her entire dress split open at the back.
It was all going so well for Chrissy, who looked stunning in a strapless floor-length gown with a thigh-high split.
Her black frock featured gorgeous floral detailing on the front, and she beamed as she posed on the green carpet for photographers at the Baby2Baby Gala on Saturday night.
Disaster struck, though, when Chrissy's zip burst, exposing much more than she would probably have liked to.
Sharing a photo of the incident on Instagram, Chrissy was at least able to see the funny side of things.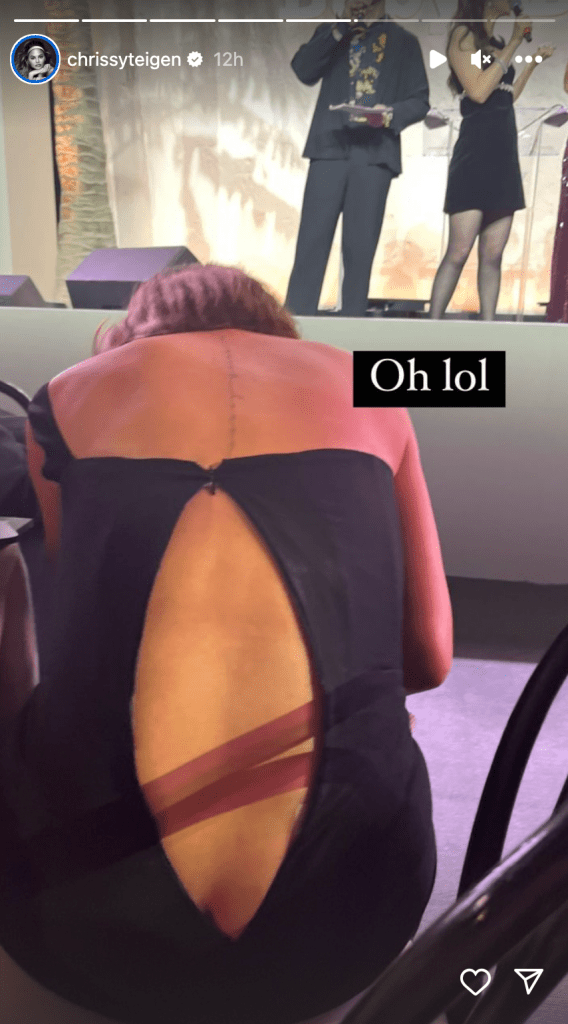 'Oh lol', she wrote alongside a pic of her bending over, most likely in fits of laughter after popping out of her expensive gown.
Thankfully, the incident occurred once she was inside the gala and in her seat, rather than in front of photographers!
Chrissy wasn't the only star in attendance this weekend – we just hope there were no more wardrobe disasters from the other A-listers!
Kim Kardashian led the very glamorous arrivals, serving gothic chic in a black embroidered long-sleeve gown with a nude body underneath.
The Skims founder, 43, wore her raven locks in wet-look waves while sticking with her famous smoky eye and nude lip combo for make-up.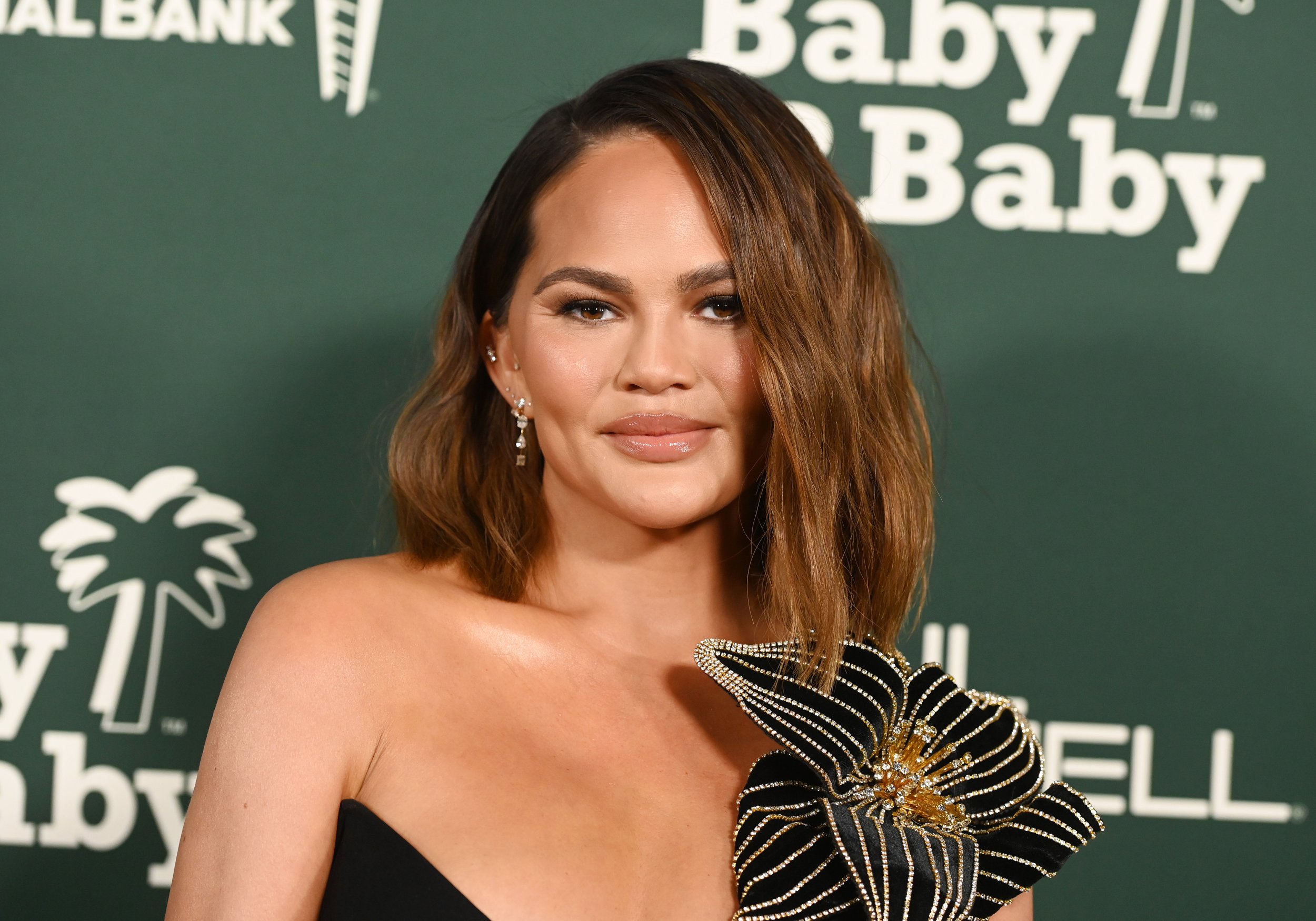 Hailey Bieber was also on the guest list and was seen chatting with pal Kim.
The model and Rhode founder, 36, in a strapless black number with cut-out detailing, clearly not fearing a zip mishap of her own.
Joining Hailey was Jessica Alba, 42, who chanelled Old Hollywood in a floor-length gown with dazzling gold and silver embroidery.

What's the most awkward wardrobe mishap you've ever had?Comment Now
Meanwhile, Salma was also part of the bombshell parade, emphasising her toned physique in a figure-hugging green sequin look.
It was a big night for the actress, who receiving a great honour from Baby2Baby.
The Gala is held annually by the Los Angeles-based charity, which aims to provide essential items, such as nappies and clothing, to less fortunate children.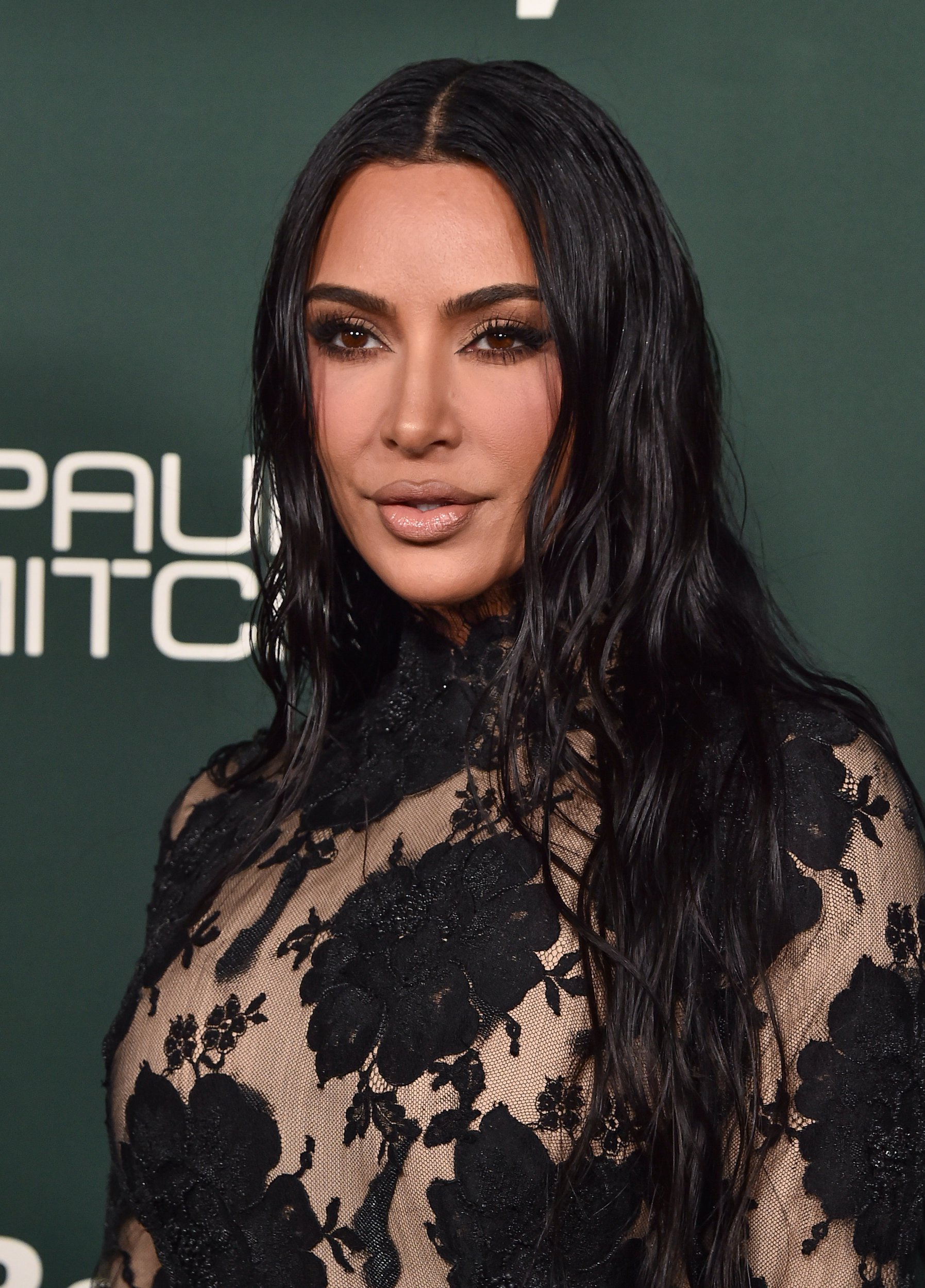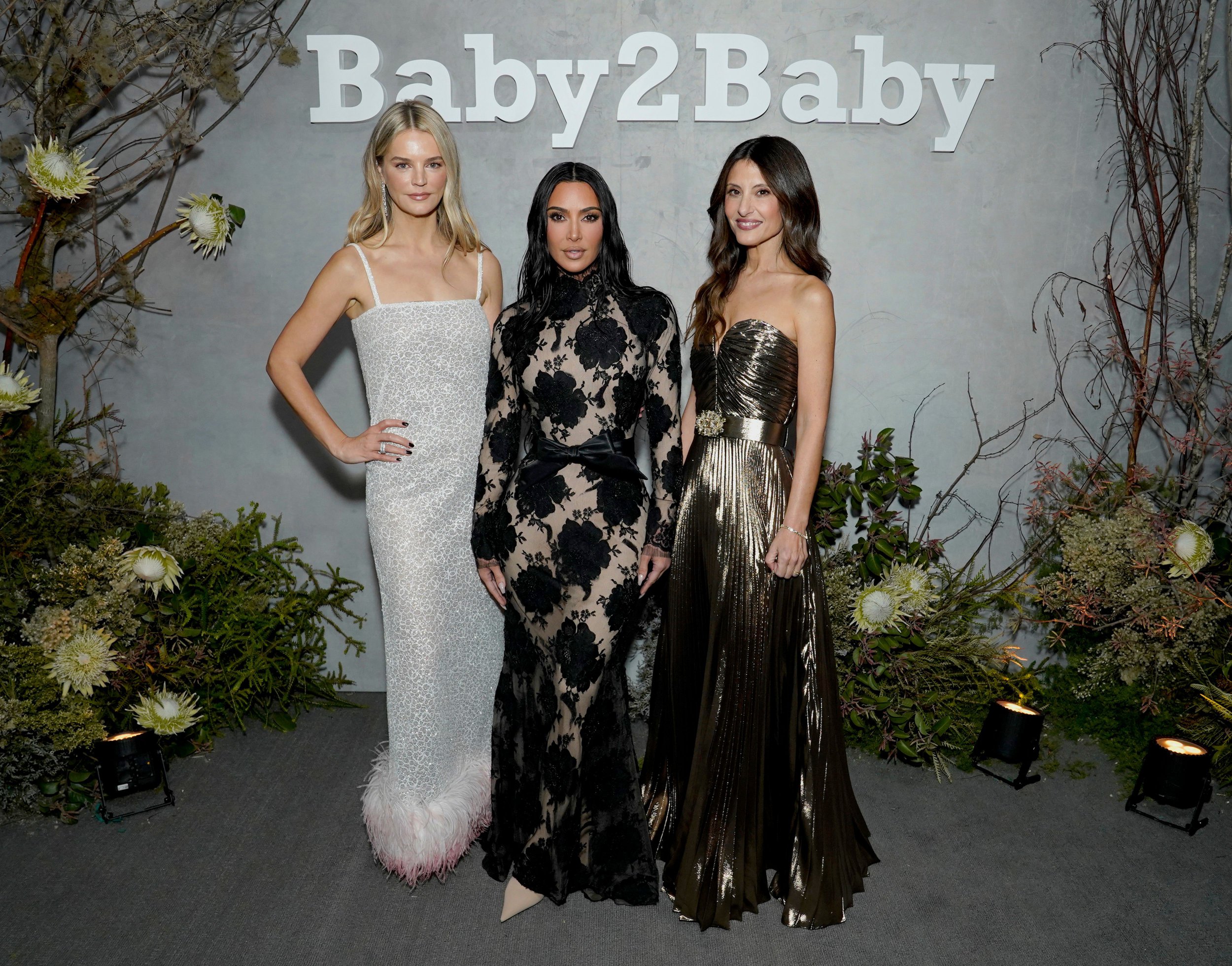 Snoop Dogg performed at the Gala on Saturday, in exchange for which Baby2Baby will donate 300,000 essential goods to his organisations for inner-city Los Angeles youth, Snoop Youth Football and Basketball Leagues, and Snoop Special Stars.
Additionally, each year, is presented with the Giving Tree Award, with Salma proudly taking home the accolade for 2023 after being handed her trophy by the one and only Channing Tatum.
The– who has a 16-year-old daughter called Valentina – now sits on a starry list of past recipients, with Chrissy previously being presented with the award.
Gwyneth Paltrow, Kerry Washington, Amy Adams, and Jennifer Garner have also been honoured, with reality TV star and businesswoman Kim handing over theb baton now as 2022's recipient.
Baby2Baby CEOs Kelly Sawyer Patricof and Norah Weinstein issued a statement to heap glowing praise on Salma for her 'extensive work on behalf of vulnerable children and families.'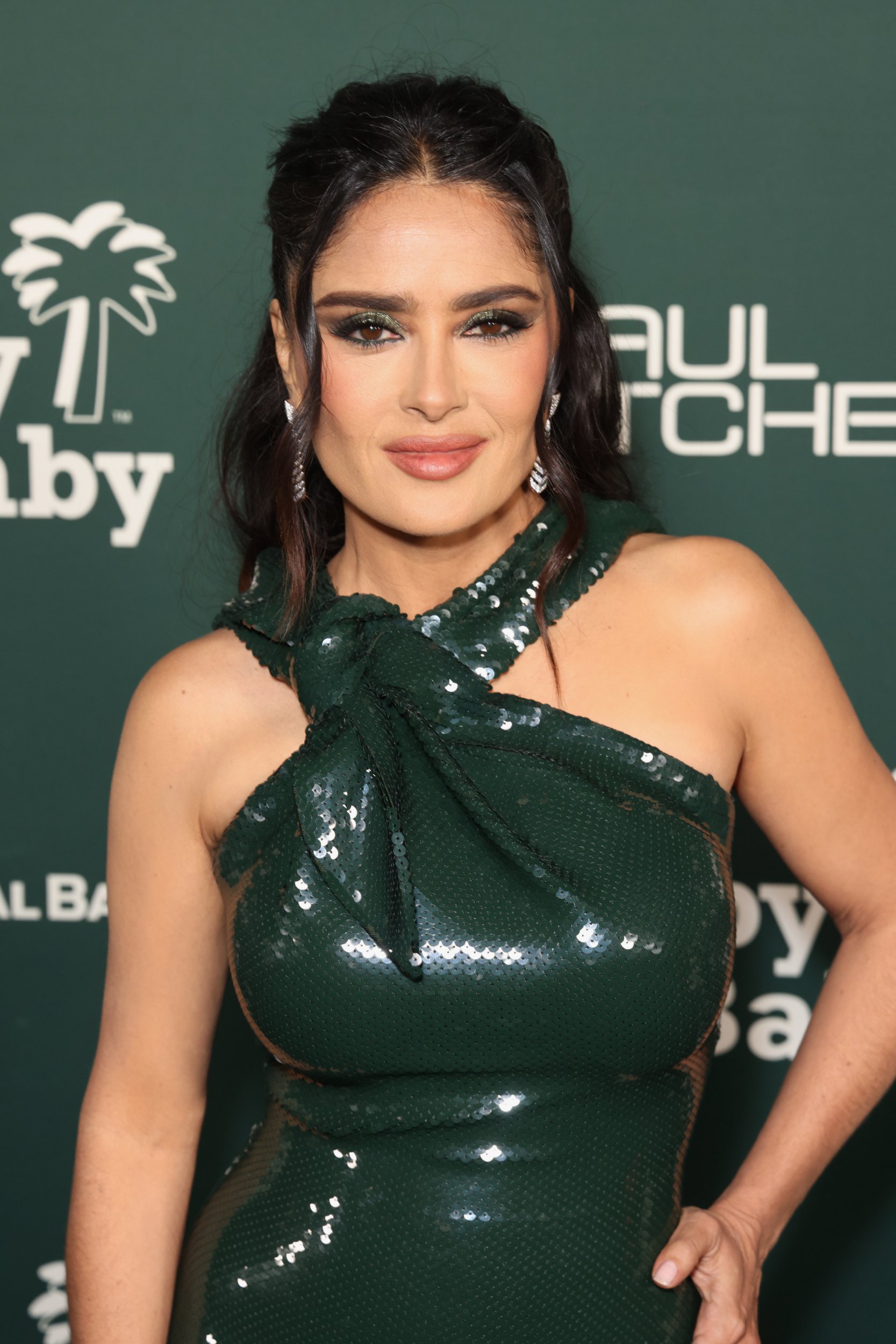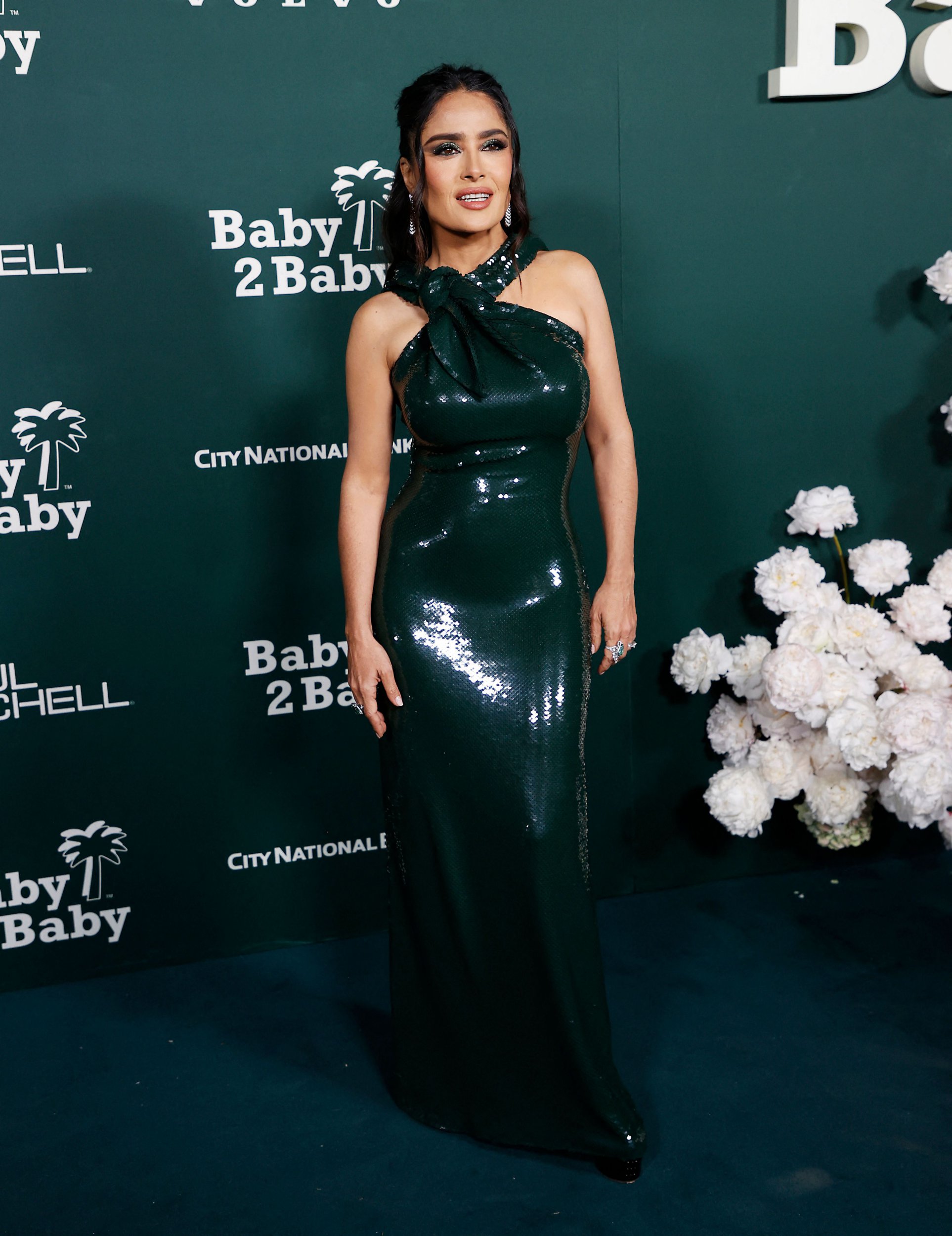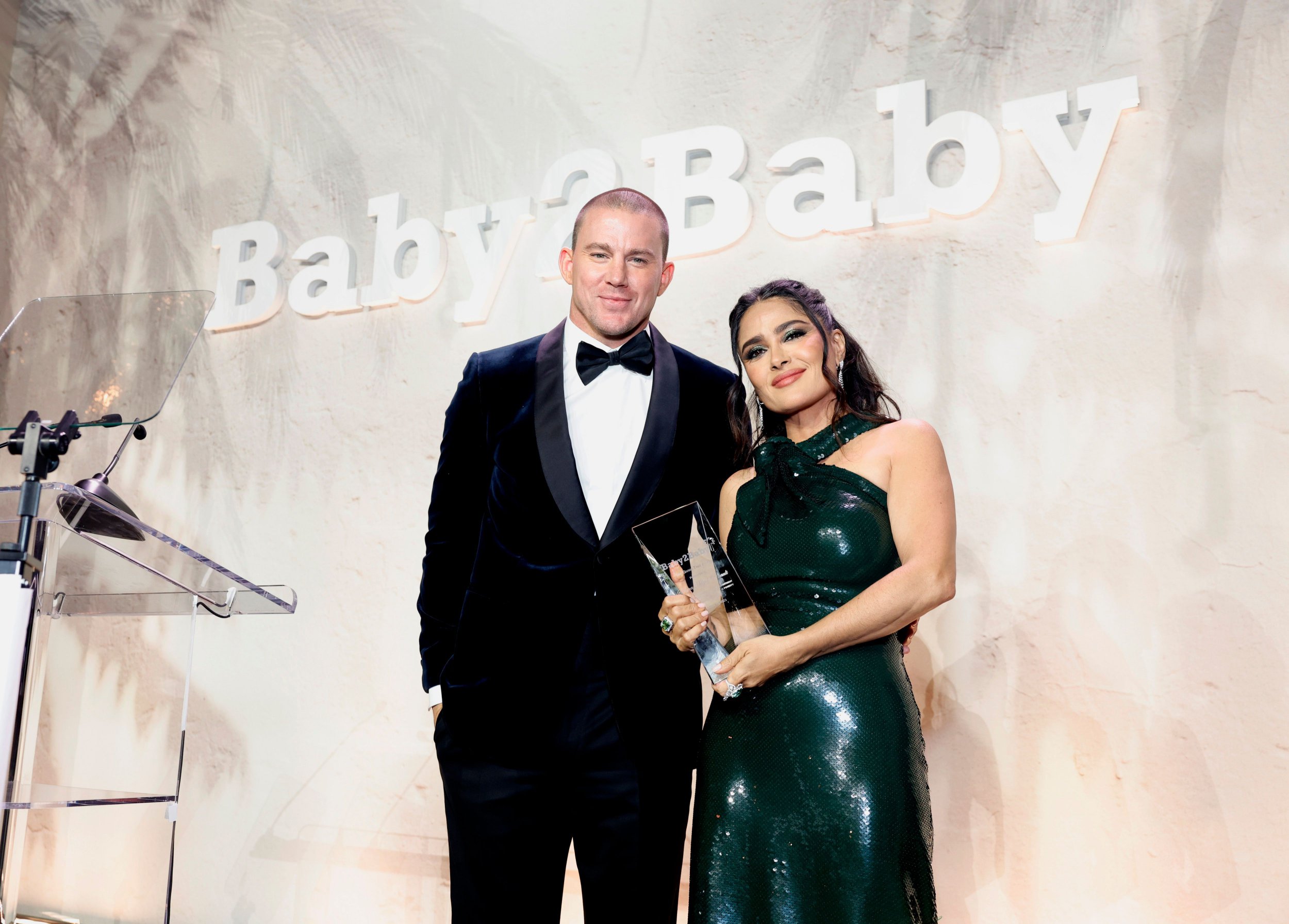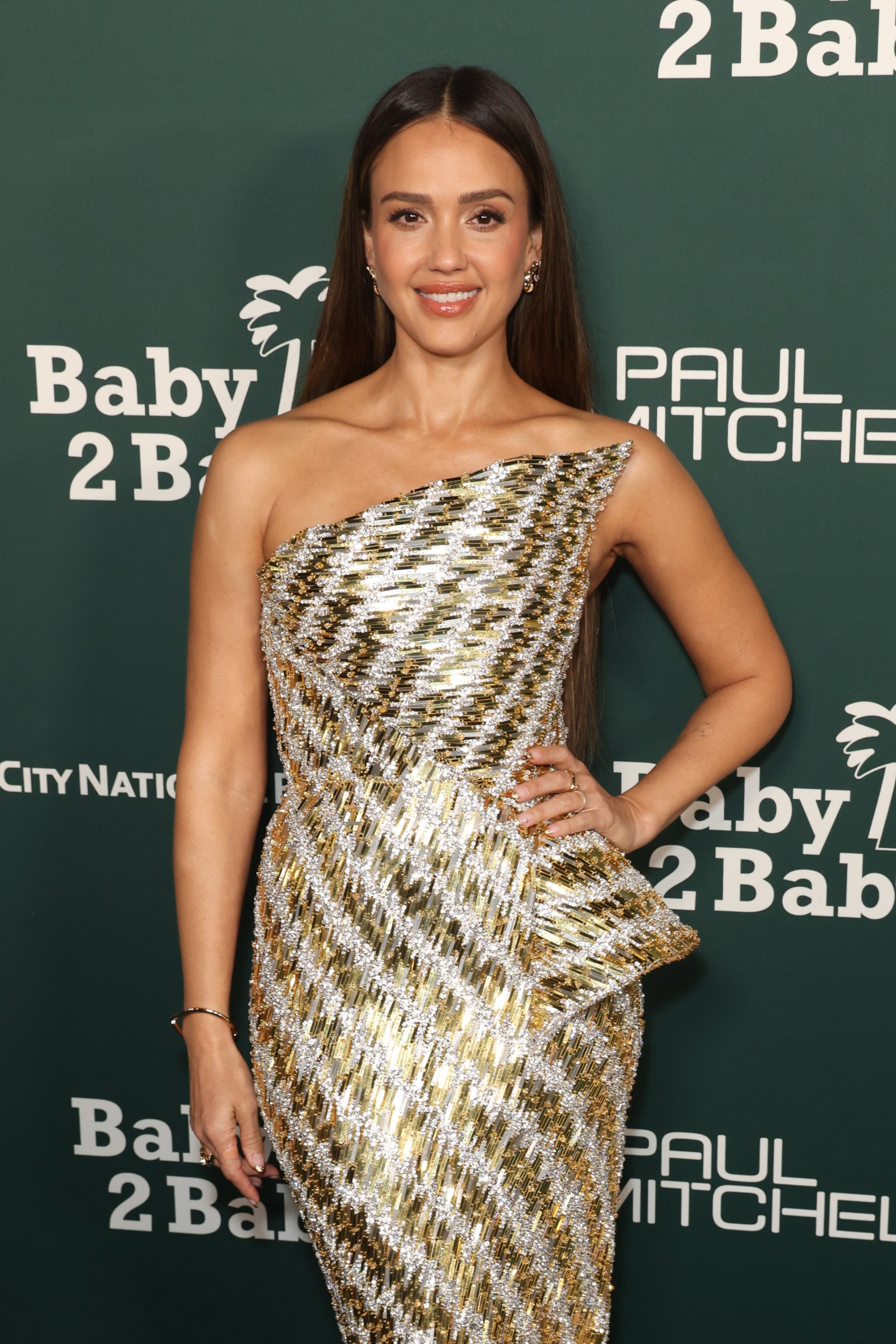 'From her commitment to combating social injustices and disaster relief efforts to her work supporting refugee children, Salma exemplifies everything that this award represents.
'We applaud how she has used her platform to increase resources and opportunities for women and girls, and we are thrilled to highlight her extraordinary commitment to these causes.'