The film industry is in need of some major boosting after a of but it might not come in the form of 's anticipated film.
Brad, 59, has been , which is as yet untitled but sometimes called Apex, that began shooting earlier this year.
The Fight Club actor spent much of the F1 season on tracks, filming action scenes for the film in which he plays a retired race car driver who returns to train a rookie prodigy.
At the this year, fans could see Brad putting his pedal to the metal and racing around the historic Silverstone track in a modified F2 racer styled like an F1 car.
Wild claims emerged that 'sponsors changing' had left the 'footage defunct' after the team used the real races and audiences to cut costs involved in recreating these types of scenes.
F1 has strongly denied these claims, assuring Metro.co.uk that there are no concerns and the film is 'on schedule for its original release'.
A source told The Sun: 'It really is a nightmare for Brad and the team. A lot of events had been earmarked for filming throughout the year which would have helped reduce costs rather than having to recreate high-speed moments and wide shots.'
Hollywood is once again returning to form as an agreement over actors' pay and AI usage was confirmed by studios and the actors' guild.
The footage in question was shot in July on the Silverstone Circuit, before the and writers' union strikes began, halting production on numerous blockbusters.
An F1 spokesperson told Metro.co.uk: 'The movie is still on schedule for its original 2025 release timeframe. All footage captured this year is relevant.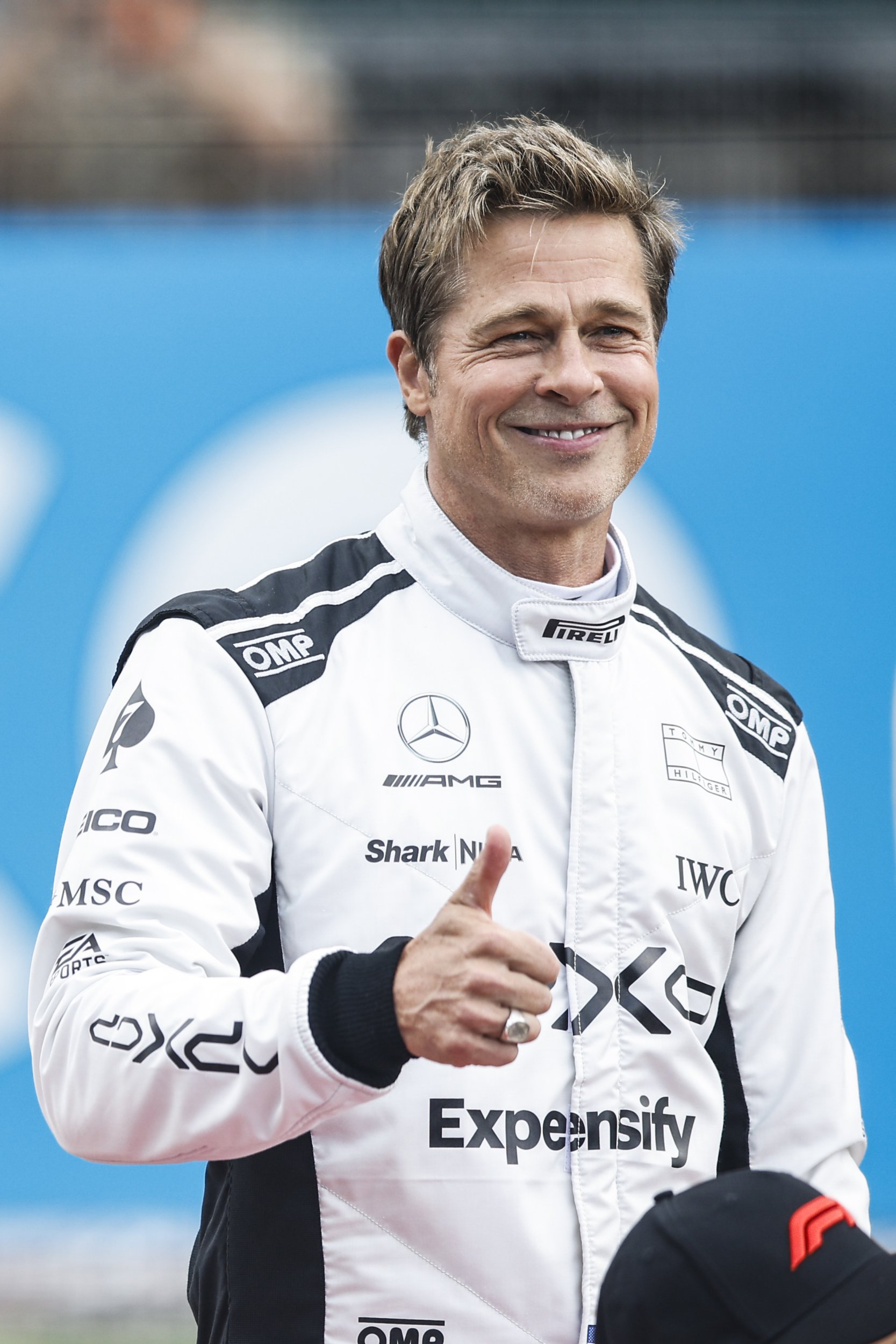 'It will continue shooting at Grands Prix in 2024, with Brad and Damson driving actual cars on track for racing sequences. The movie will ensure continuity with the 2023 F1 season in footage captured in 2024.
'There are no changes to any movie sponsors, and all are committed for the duration of the project. The production has been adapting its schedule before and during the SAG strike and has planned to shoot into 2024 for some time.'
There have been no confirmations as to when shooting will resume for this project, which is apparently
Brad will play Sonny Hayes, driver of the fictional Apex APXGP team in the Apple Studios movie opposite Damson Idris as prodigy Joshua Pearce.
British racing legend, , is alongside Jerry Bruckheimer and Brad as well as starring in it.
The film is set to be directed by Joseph Kosinski, who worked with Tom Cruise on Top Gun: Maverick, so fans should be in for an action packed feature.