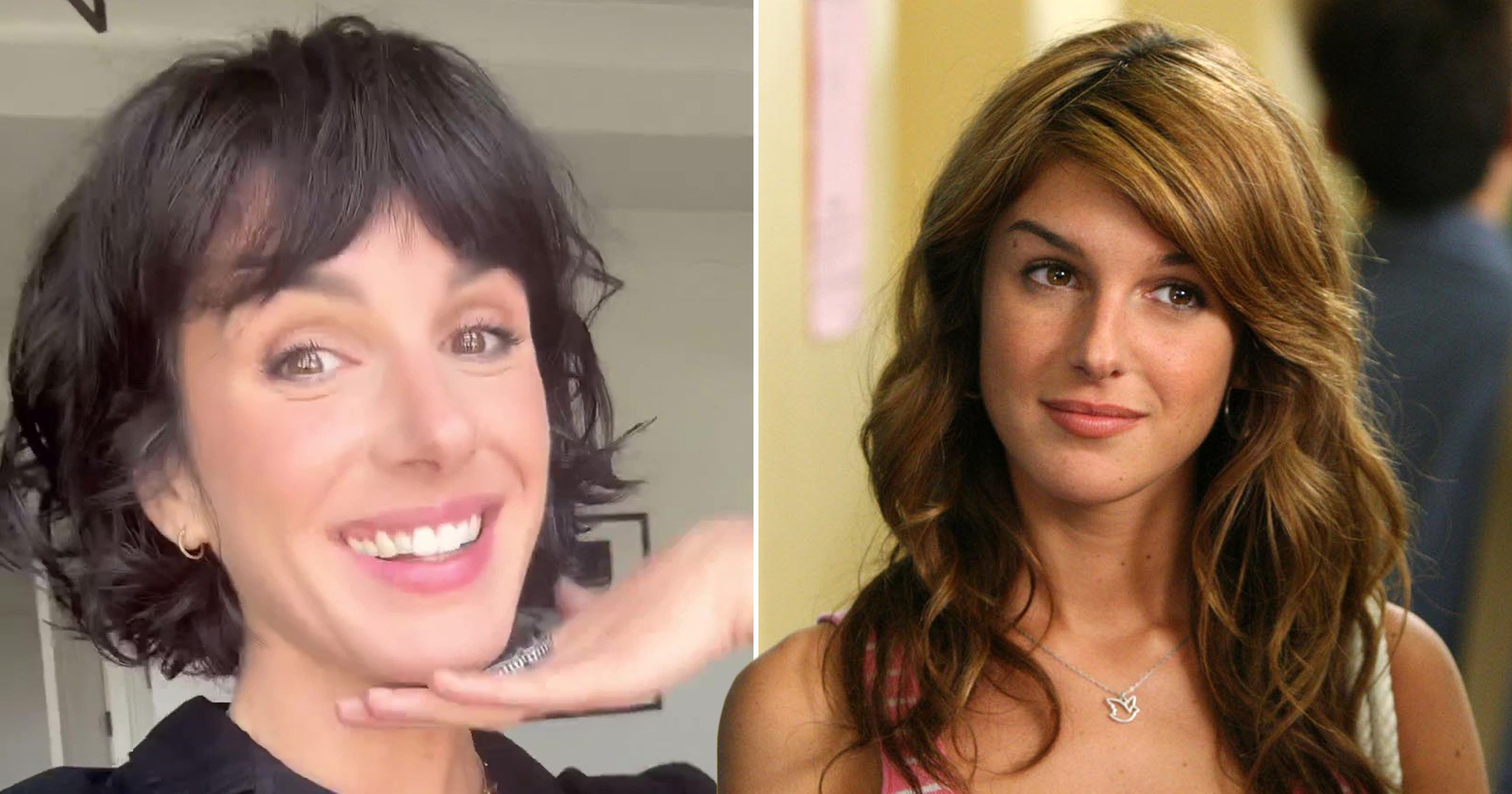 A former 90210 star has slammed trolls who have claimed she has 'aged terribly'.
From 2009 until 2013, Canadian actress Shenae Grimes-Beech , a continuation of the Beverly Hills, 90210 franchise.
In the years since she's appeared on reality shows including The Hills, Punk'd and 's Next Top Model, as well as in several Hallmark films and TV movies.
She's now also married to British model and musician Josh Beech, with .
Despite the fact it has been a decade since people watched her on the teen drama, trolls haveand comment on her appearance because she apparently looks too different to how she did as a teenager.
However, the actress made it clear she wasn't going to stand for the jabs and addressed them head on.
In a video posted on social media this week, Shenae, 33, spoke about the impact of the negative comments and the struggles of being a woman in the public eye.
'I want to let you in on a little secret. If you see a woman on here over the age of 30 and she doesn't look a little bit like this,' she said, pointing to her crow's feet lines on the edges of her eyes and forehead lines.
'She's more than likely had something injected into her face.'
In the caption of the video, she directly addressed a very specific type of comment that asserts that she has 'aged terribly'.
'It's something I've heard about myself anytime I post a nostalgic clip from my past life as a TEEN actor,' she wrote.
'Thing is…I'm just… aging. I'm nearly 34 years old with 2 kids, what the hell do you expect?!'
She then went on to say it was 'easy it is to lose grip on reality and judge yourself harshly when you're inundated with images of seemingly effortless "perfection" every day'.

Have unrealistic beauty standards on social media affected your self-image? Comment Now
Explaining how she fully supported people getting treatments like Botox or fillers, she did add she thought transparency when it came to beauty standards was 'more important right now than ever before'.
'I have so much respect and admiration for the badass, beautiful women I follow that open up about these topics, whether you choose to age naturally or with a little help from your friends,' she continued.
'In a world that tells you, you look like shit if you don't chemically/surgically alter your face/body and shames you for being "fake" while glorifying your appearance when you do… it's tough out there, man.'
She concluded the post by asking people to be 'a little bit more upfront' and a 'hell of a lot kinder'.
90210 is streaming on Prime Video.