was joined by her fiance Rich Paul for an evening of 's greatest hits as they spent the night watching the at Sofia Stadium on Monday. 
The hitmaker, 35, and her American sports agent beau sat in a VIP guest box and laughed with each other as they enjoyed the music in Los Angeles.
Beyonce threw a star-studded bash in the stadium in celebration of her and treated friends to a Renaissance show like no other. 
She asked the celebs and concert-goers to wear all-silver outfits on her special day and sang her heart out to yet another packed venue.
Despite the suggested dress code, the Rolling in the Deep singer opted out and instead, wore a black outfit to sit in her exclusive seats.
Adele was spotted in what appeared to be a black long-sleeved jacket and accessorised with a simple pair of gold hoop earrings.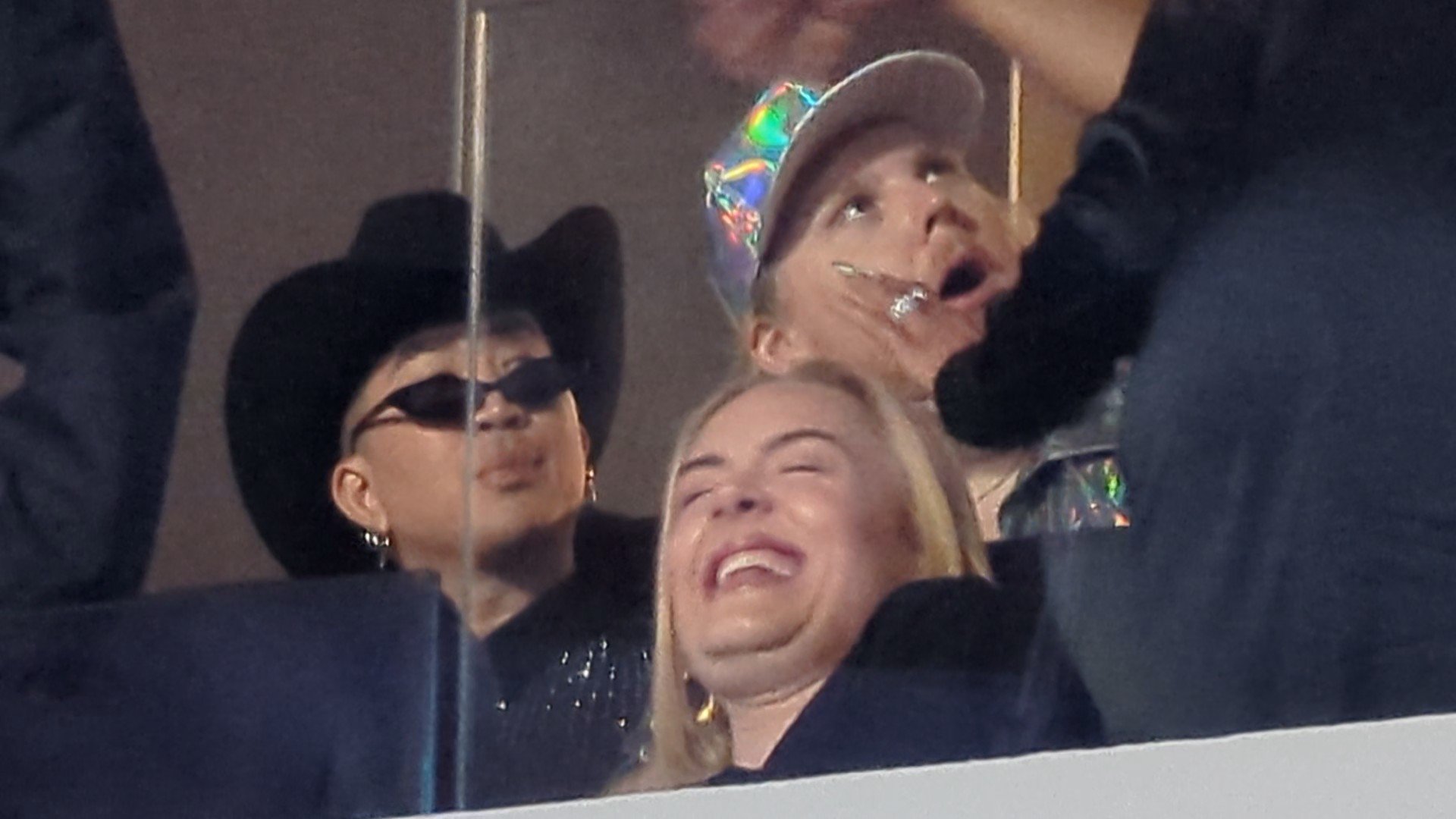 She jazzed up her hands with some matching gold rings and wore her blonde hair poker straight for the occasion. 
The star's fiance Rich followed suit in an all-black ensemble that consisted of a jacket and black top that he styled with a silver chain, worn around his neck.
He added a pair of huge black sunglasses to his outfit as he giggled and joked with his soon-to-be wife.
Adele opened up about seeing her music pal perform and admitted she was stressing about the silver theme ahead of the event while chatting to fans at Weekends With Adele on Saturday.
The singer told her Las Vegas crowd, according to : 'I'm gonna go see Beyonce on Monday. I'm very excited.
'I was awake 'til like 3am the other night on Amazon buying, like, glitter ball clothes. She asked everyone to dress up, so I'm gonna look really cheap in like a disco ball.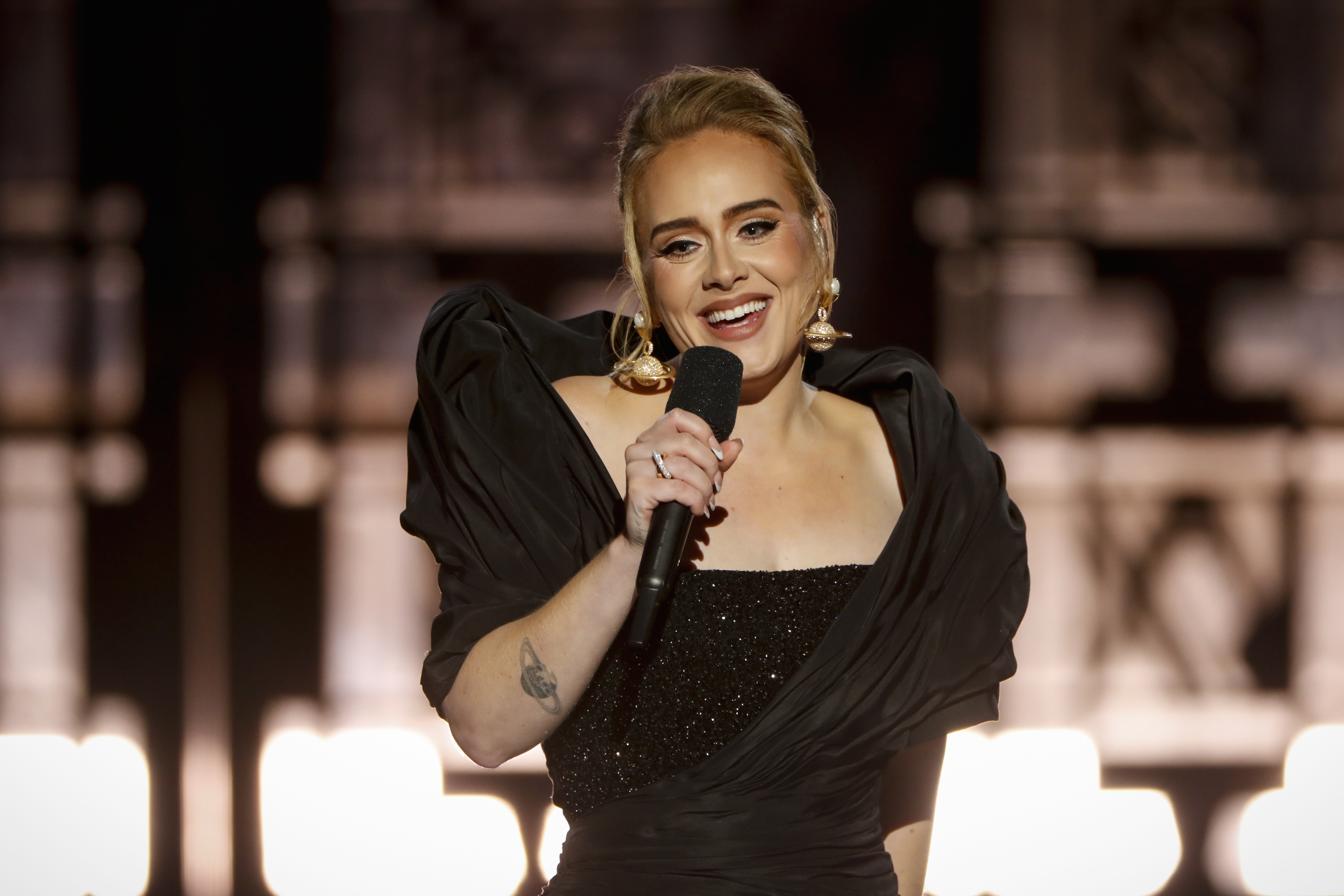 'It's all from Amazon, and it's arriving over the weekend while I'm here so god knows what I'm gonna look like.'
Adele and Rich's appearance came after the star revealed her potential baby
She was reported to have explained to her audience in Las Vegas: 'I've actually been writing lists. So every time I see a name that I like, I write it down in my phone.'
The singer admitted that the couple had different names on the roster which included Spencer, Ray and Parker.