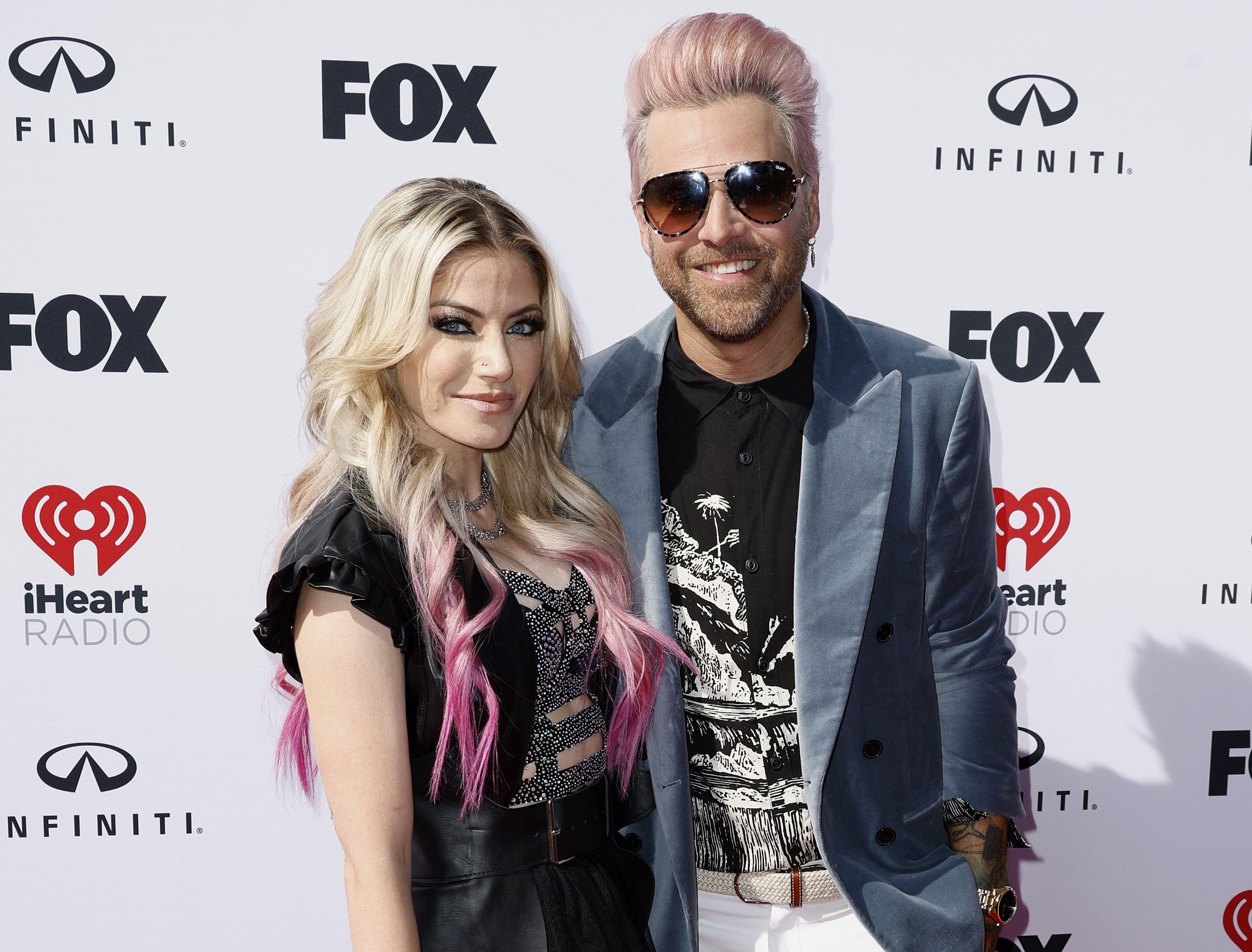 Alexa Bliss and Ryan Cabrera have revealed the sex of their unborn baby in an iconic way – by smashing a mini guitar.
The WWE star, 31, , and is set to give birth to her first child with the singer.
They were surrounded by friends and a family at a reveal party in , where it was announced that they are set to welcome a baby girl.
In an epic moment, captured by , the dad-to-be, 41, picked up the instrument, which was painted pink and blue, and smashed it against a stool, covering the room in bright pink powder.
As their loved ones applauded the news, the happy couple shared a sweet kiss .
However, Alexa confessed that she was convinced they would be introducing a son together instead.
'I thought it was a boy,' she told the outlet. 'From the moment that I found out I was pregnant, my brain was like, "It's a boy!"
'I had all those old wives tales of "boy symptoms", like salty foods over sweet foods, the baby's heart rate at first…'
Alexa and Ryan started dating in November, 2019, and announced their engagement the following year, to mark their first anniversary.
Sharing a glimpse into their romantic proposal on Instagram, the musician posted: 'Tonight was the best night of my life!!! And it's just the beginning!!!'
'One year ago we said hello, tonight I said YES,' the mom-to-be posted on her own page.
They tied the knot last April at the Kempa Villa in Palm Desert in California, with a Harry Styles-themed ceremony.
In May of this year, Alexa announced that they are starting a family, posting a picture of a pin board on social media, with a message reading: 'Baby Cabrera arriving December 2023.'
Alongside the upload, she wrote: 'The best moments in life are the completely unexpected.'