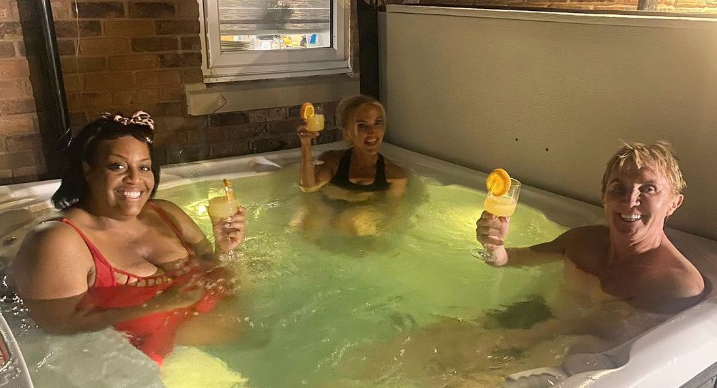 hosted her co-stars at her home this week and the trio enjoyed a dip in the popular presenter's luxury hot tub.
The 48-year-old TV star wowed in a bright red swimsuit while enjoying a tipple alongside life coaches Nik , who often appear on the program.
The Speakmans raved about their fun night at Alison's on social media on Tuesday, thanking their host for a fab evening.
Nik and Eva, who recently appeared on , shared a snap of themselves kicking back in Alison's hot tub and captioned the picture: 'Sorry you couldn't join us for a cocktail in Alison's hot tub @hunted_hq!
'We had a great time! Thanks so much for looking after us @alisonhammond55, we love you.'
Alison made sure to give the photo a like while presenter Bobby Seagull congratulated The Speakmans on their Celebrity Hunted success, writing: 'Well done for surviving another week!'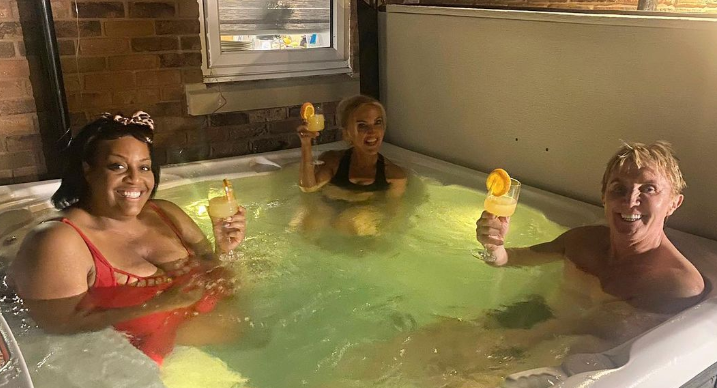 Alison's relaxing evening follows news that she's set to replace Matt Lucas on the
But despite her years of experience, Alison revealed she was still required to audition for the job.
'They made me interview random strangers, to obviously see if I'm good with different people,' she recalled.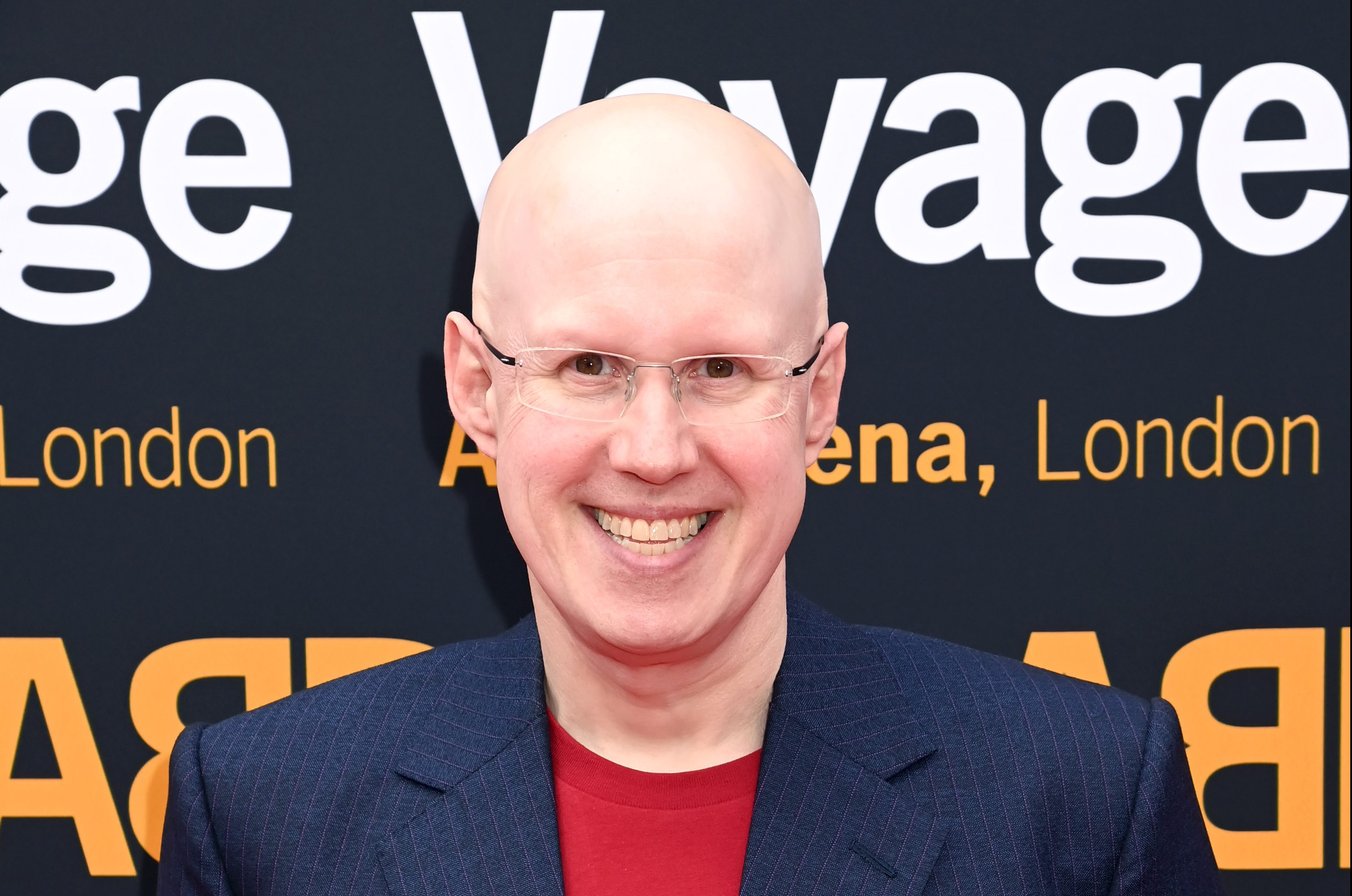 'It was a weird audition,' she added when speaking to.
After landing the role, Alison was told she had to make it through three weeks without telling anyone, but ended up telling her son Aidan, 18.
'Can you believe I couldn't tell anybody?' she added.
Do you know anyone with a hot tub in their garden?
Comment Now
'You know what my mouth is like.'
In February this year, GBBO showrunner and executive producer Richard McKerrow revealed what the team were looking for in Matt's replacement in the tent.
He explained they had been looking for someone who would 'look after the bakers during their experience and be curious about what they're baking and to do it with charm, humour and kindness'.