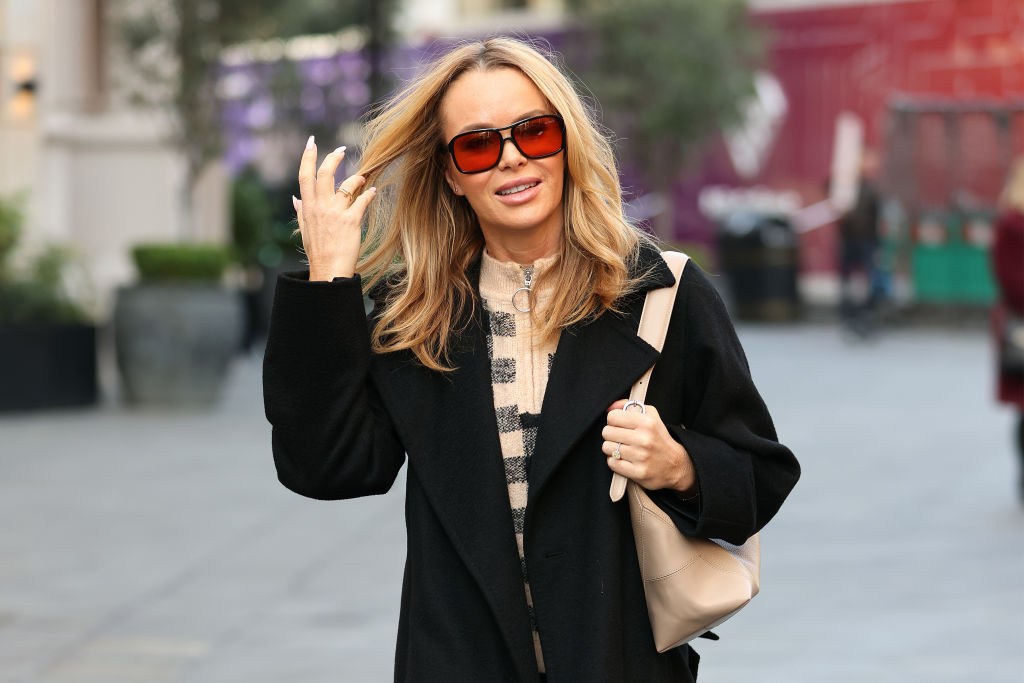 is keen to make a style reality TV programme.
The 52-year-old has admitted that although she'd love to make her own version, her isn't as keen on the idea, not even for a large sum.
The said: 'I would do it. Chris wouldn't.
'I've said, "Right, if they offered us millions to be the new Kardashians, would you do it?"
'And he goes, "No". It's a shame. I always think we would be quite fun.'
Despite disagreeing on their reality show future, the pair, who share two children together, are 'happier than ever'.
She added to : 'We're not particularly romantic, but we are always present for each other. Chris is my backbone. He's just the one.'
She elsewhere addressed her social media fame, saying that she 'enjoys' it because she can be 'myself'.
'Being normal, that's what people want now. Of course they want the glitz and the glam, but they mostly want to know about kids and cooking,' she said.
But despite having two million Instagram followers, the presenter insisted she has no problem with inappropriate comments.
'What, naughty men? No. I think they know better. I'd expose them – literally,' she said.
'I'd be like, "OK, you want to play that game do you? Let the whole world see."
'I've said that so many times before they're probably quivering in their pants.'
This comes after , and her nipples are, in fact, just 'affected by the cold'.
'I'm not flaunting, I'm walking!' she said.
As for the semi-regular description of her being 'braless' in pap shots of her walking on the street, she insisted: 'I'm not braless.'
'The fact is, I'm wearing Skims [bras], but my nipples are always affected by the cold. There's nothing I can do about it.'