has said she's 'making the most of the good days' following her diagnosis.
The professional, 33, revealed in May that she had been diagnosed with stage 3 breast cancer, later undergoing a single mastectomy.
Sadly, Amy is unable to participate in this year's Strictly as doctors for which she is now having chemotherapy.
Amy has been keeping her fans updated on the highs and having been through a tough time lately as she noticed
However, thankfully, she's surrounded by
Taking to Instagram on Sunday (August 27), the ballroom star – – posed with a delicious-looking pink cake made specially for her by a loving pal.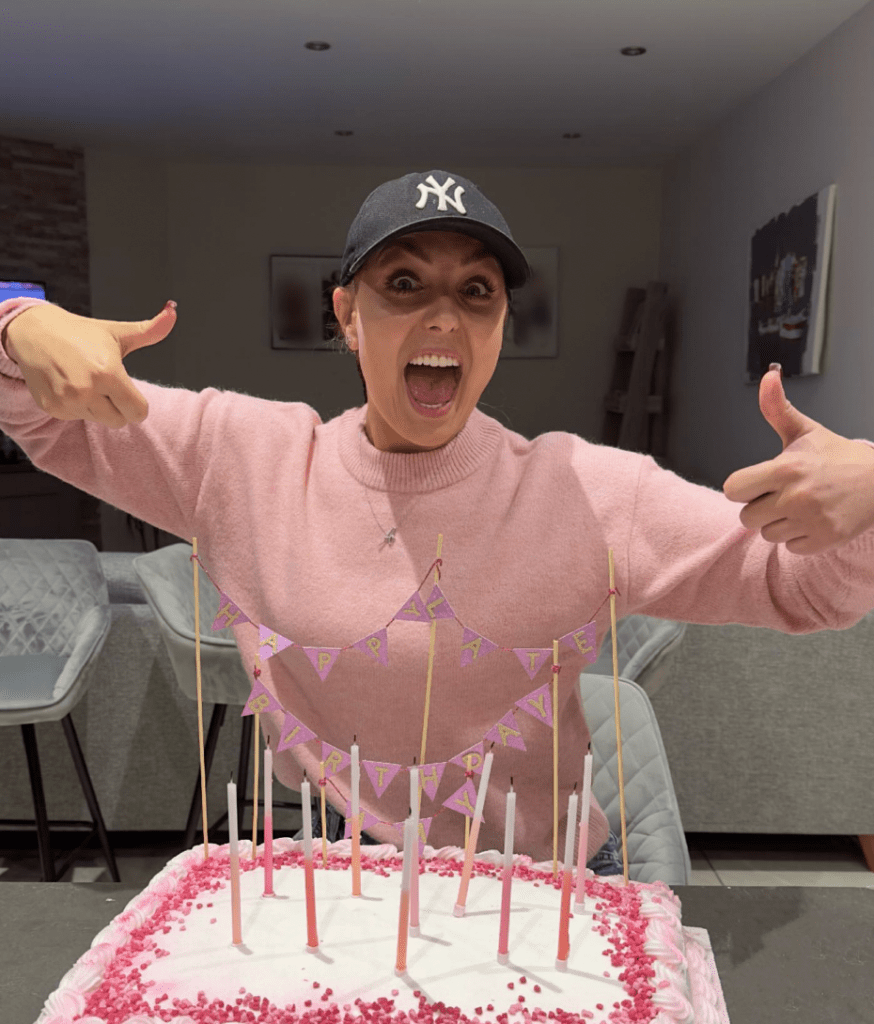 Wearing a pink jumper and baseball cap, Amy pulled an excitable expression as she pointed at the yummy creation covered in candles, before tucking in.
She wrote in the caption: 'When you have the best friends and have a late birthday celebration 💖🎀💖! @braddykes is taking cake orders 😜🤣🎂'
Amy added a series of hashtags, which were #BelatedBirthdayCelebration, #MakingTheMostOfTheGoodDays, #IHaveTheBestFriends, and #MyJourney.
Flooding the comments section with support for the Welsh performer, one Strictly fan wrote: 'This photo is pure happiness 🥹😭 so glad you were able to celebrate you deserve it so much ❤️'
'Happy Belated Birthday lovely. Hope you're doing well you're so strong and inspirational. Sharing your journey is so brave. ❤️, wrote another.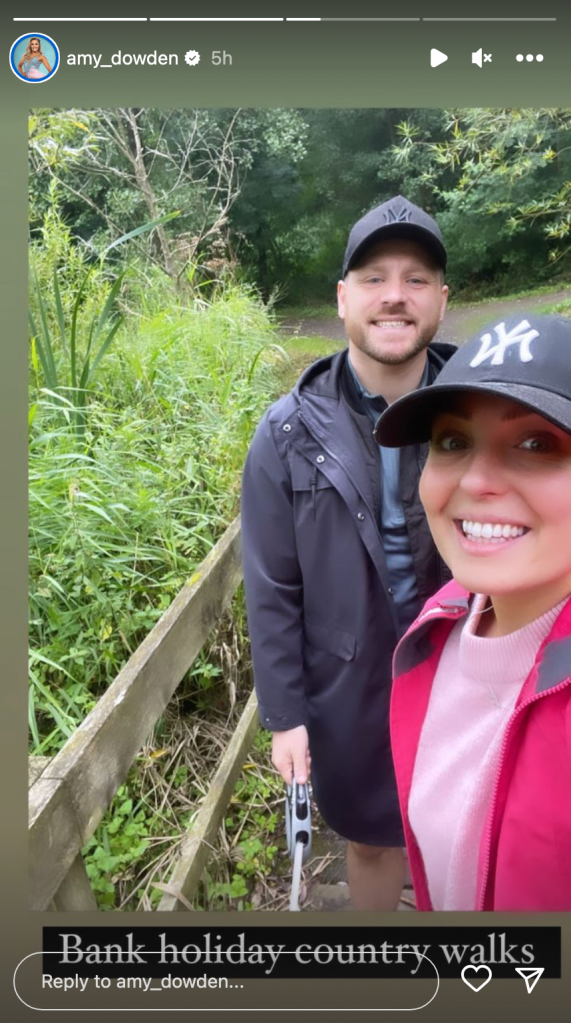 'Love it! Keep fighting gal! You're ace! ❤️', another praised.
Earlier that day, Amy posed with her husband as they got some fresh air on a Bank Holiday walk.
She married Benjamin Jones last year, with whom she runs a dance school in the West Midlands.
Amy has continued to inspire her followers with her frank updates on cancer treatment, especially after admitting it was 'so hard' to lose her locks.
The dancer has shared photos to social media of clumps of her hair falling out as she combs through it.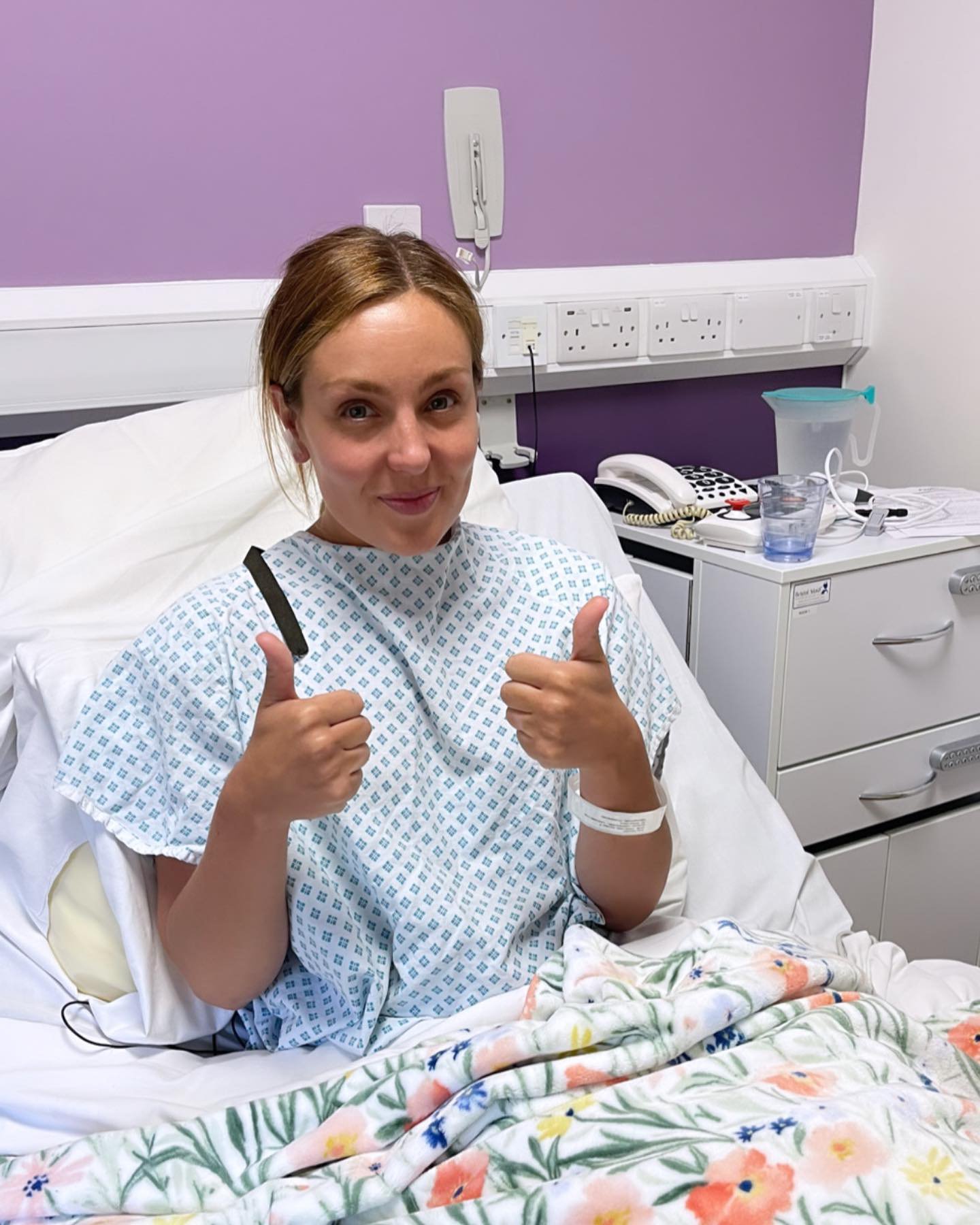 As a result, which she's admitted it's time to start wearing.
One thing she isn't ready for, though, is to shave her head.
Hitting back at one follower who suggested she 'brave the shave', Amy explained why
She wrote: 'I'm personally not ready for this.
'Everyone is different and how they cope or go about their journey is up to them and need to be what's right for them.
'I've had lots telling me just shave it. It's only hair.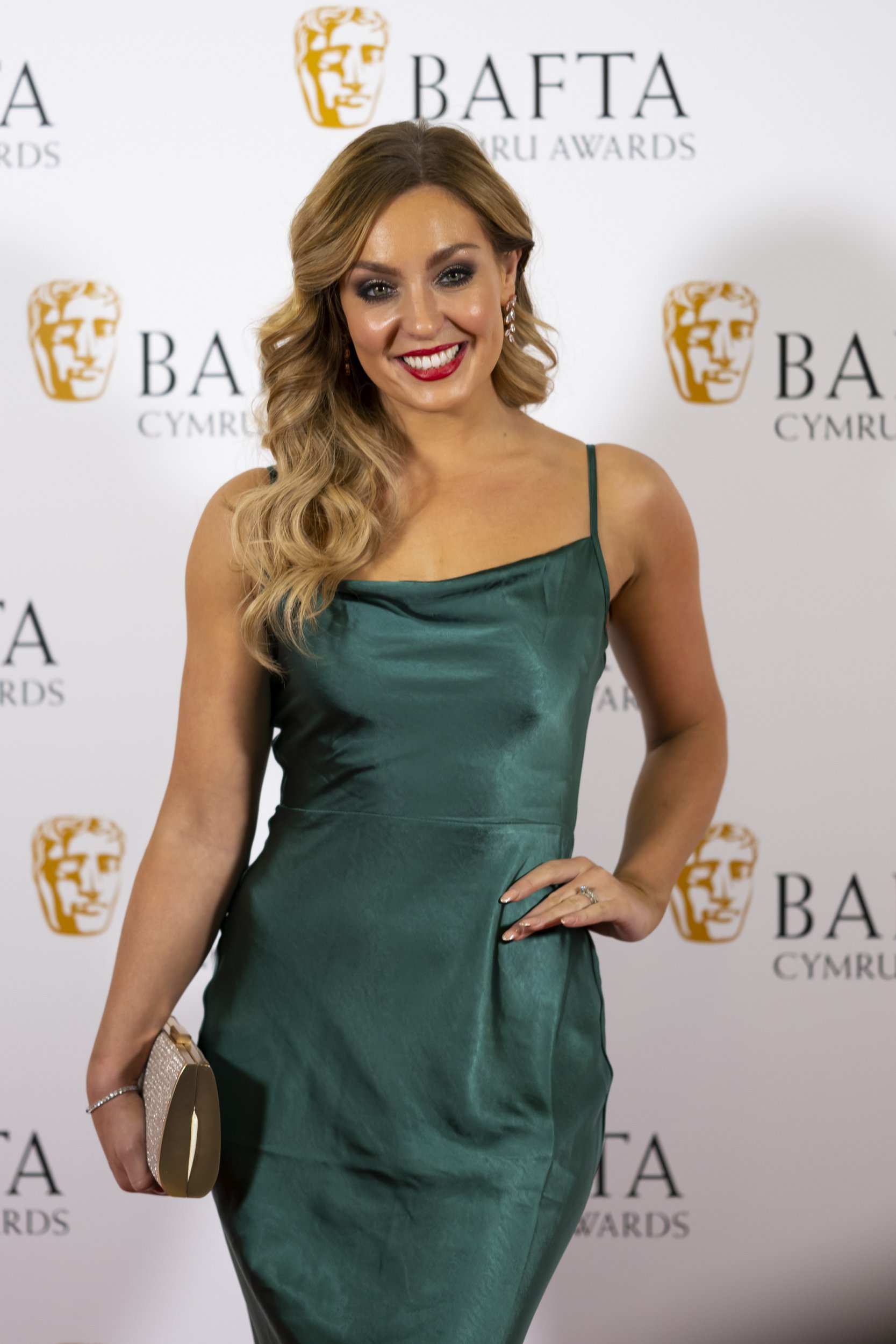 'I've already gone through body changes for life, emotions, pain and right now I want to try save what I can with the cooling cap.'
She went on: 'Absolutely to those who brave the shave, you are strong!
'But please all remember everyone of us have different emotions, battles and deals with everything with what's best for them and how they cope best!
'All journeys are personal.'
Macmillan cancer support
If you or someone you care about has been diagnosed with cancer, Macmillan can offer support and information.
You can contact their helpline on 0808 808 00 00 (7 days a week from 8am to 8pm), use their , or for more information.