The new trailer for Sex and The City spin-off excited fans as it hinted at the from the much-loved series originally starring
Dropping on Wednesday, the first look clip showed John Corbett's character Aidan Shaw approaching Sarah's character Carrie's familiar brown-stone New York pad.
Aiden was an old love interest of the leading lady in the movies and TV show that documented the trials and tribulations of the fashionable columnist.
In the newly released footage, Sarah as Carrie is heard saying: 'And just like that, I realized some things are better left in the past, but maybe not everything.'
While delivering the line, the character's former flame is seen walking up to her house for what appeared to be a reunion of sorts that was hinted at back in January when the actors were seen filming together.
Fresh faces from the first season of the show returned for the trailer including Seema played by Surita Chowdry and Dr. Nya Wallace played by Karen Pittman.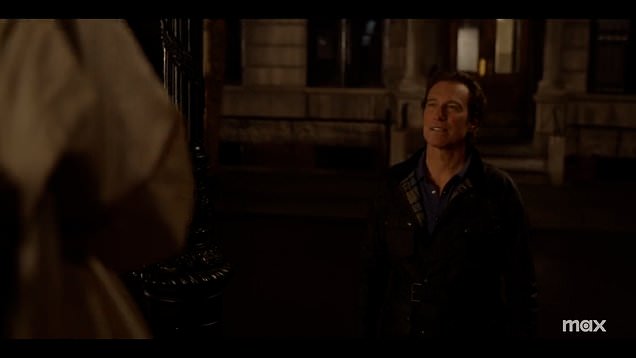 Carrie joins Seema's character Surita for lunch and can be heard telling audiences in her voiceover: 'If you're lucky, no matter what life hands you, you can always count on your closest friends to be there'.
A classic character Miranda entered a new relationship in the last series which will seemingly continue to be explored in the second instalment as Cynthia Nixon and Che Diaz played by Sara Ramirez are seen sharing a kiss.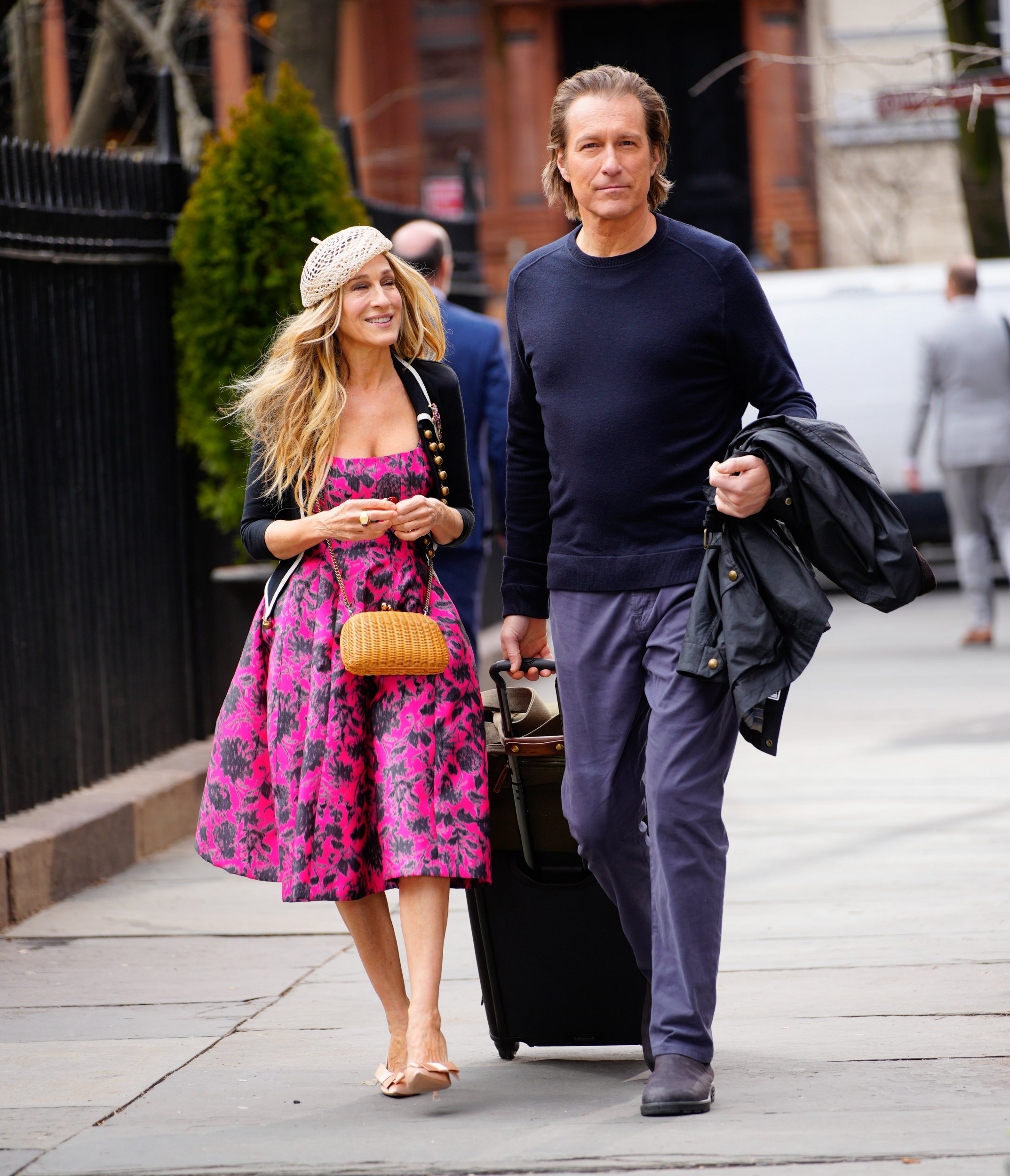 The new season of the HBO show began production back in September of last year when Sarah alerted fans to its beginning by posting a shot of the opening episode's script to her Instagram account.
She wrote in the caption at the time: '@justlikethatmax Just this much. For now. X, SJ [sic].'
Fans on Twitter were quick to react to the new trailer and shared their excitement in the comments underneath HBO's tweet.
One penned: 'June just got a little more fabulous!,' while another said: 'RUN AIDAN RUN!! [sic],' noticing the potential return of the old face.
'The way I screamed at the end,' was a social media user's reaction to the news the episodes were on their way.
And Just Like That's Carrie and Aidan lean in for passionate kiss – and it's making SATC fans 'giddy'
And Just Like That reunites Aidan with Carrie, Miranda and Charlotte as romance appears to heat up