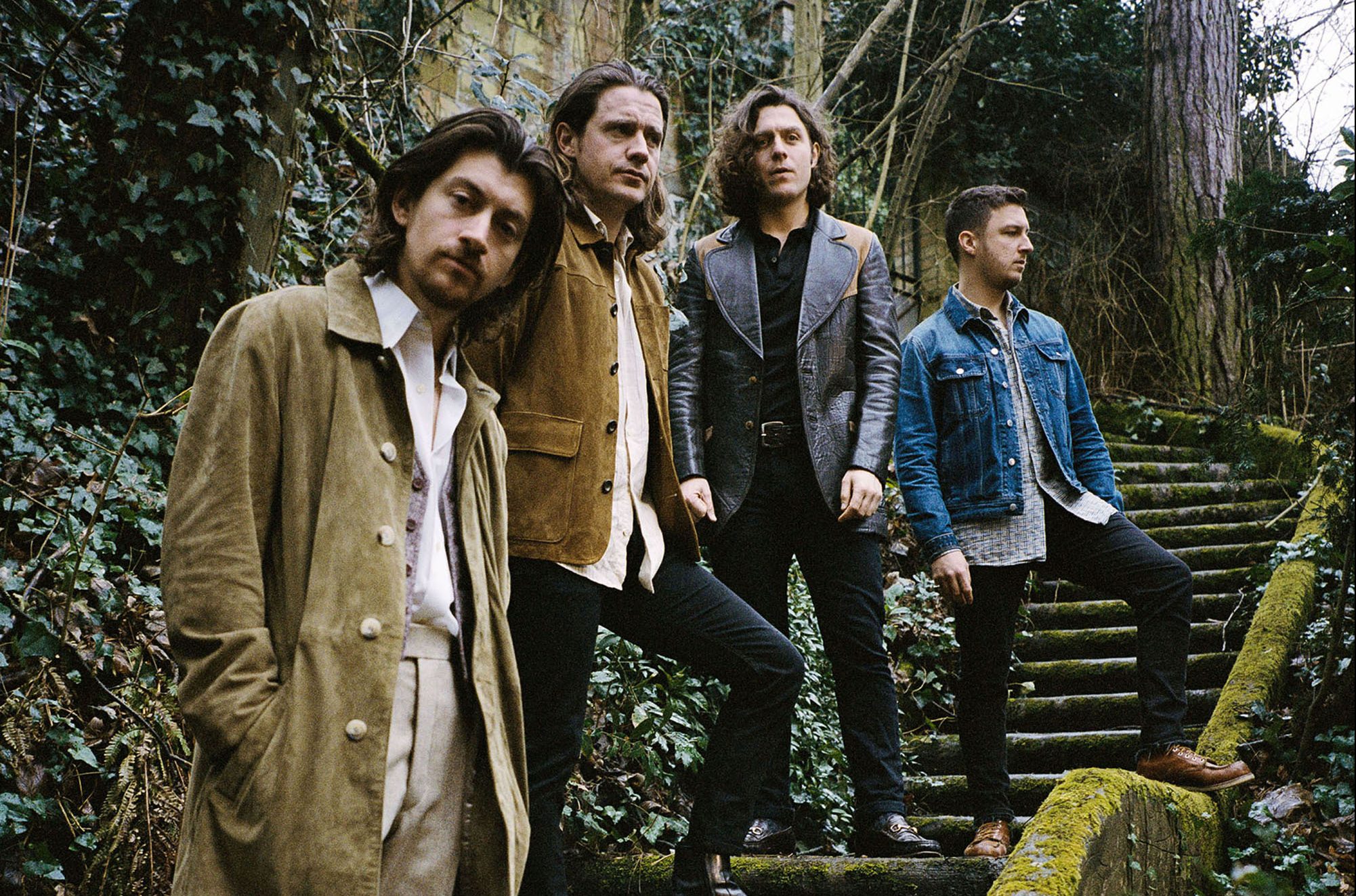 Arctic Monkeys frontman Alex Turner is revved up for the band's long-awaited album .
But the singer admitted he thought their music career would have stalled already.
'The records we're making now are definitely different to the ones we probably thought we would be making when we started out – actually, we didn't think we'd be even making records any more,' he began.
'Twenty years ago, I didn't envision ourselves going beyond – well, the fact we gave ourselves the name Arctic Monkeys alludes to the extent of the ambitions we had. Clearly hardly any!'
Turner, who formed the group with Jamie Cook, Nick O'Malley and Matt Helders in 2002, also addressed the divided response to their last offering, Tranquillity Base Hotel + Casino in 2018, which saw the band try new directions.
'The big story was like, "wow he's got a piano!",' he said. 'I'm actually pretty happy with how it went down. We achieved something that we may not have been able to in the past. I think it definitely gave us the confidence to go in a different place on a record.'
Size matters to the 36-year-old, too, as he told NME he is excited to visit big venues when the band hit the road on their upcoming tour.
'It wouldn't have made sense for us to play stadiums before this album, and I don't think we were mentally ready for it,' shared the Fluorescent Adolescent artist.
'I don't want to get ahead of myself and say that some of our songs "belong" in a stadium – but they could definitely hang out in a stadium.' Arctic Monkeys are also tipped to play Glastonbury 2023 –but they face stiff competition from Taylor Swift's Midnights in this week's UK chart race.