Arnold Schwarzenegger was forced to send his mini pet pig to a fat farm after it tipped the scales at 300lbs.
The Terminator actor, 76, has delighted fans on by sharing a glimpse into his chaotic life at home, with his girlfriend Heather Milligan, .
At the moment, they have opened their doors to four , named Schnelly, who was welcomed into the fold in April.
Appearing on Jimmy Kimmel Live!, revealed that the new addition was a gift from his partner – but isn't the first pet pig he has owned.
'I always wanted to have a pig because George Clooney, when I did Batman and Robin with him in the 90s, he had a little pig and it ran around with him all over place, on the set and everywhere,' he told the host. 'That inspired me.
'20-something years ago [with his first pet pig], my kids started going on this competition of who feeds this animal more food. They thought this was really great.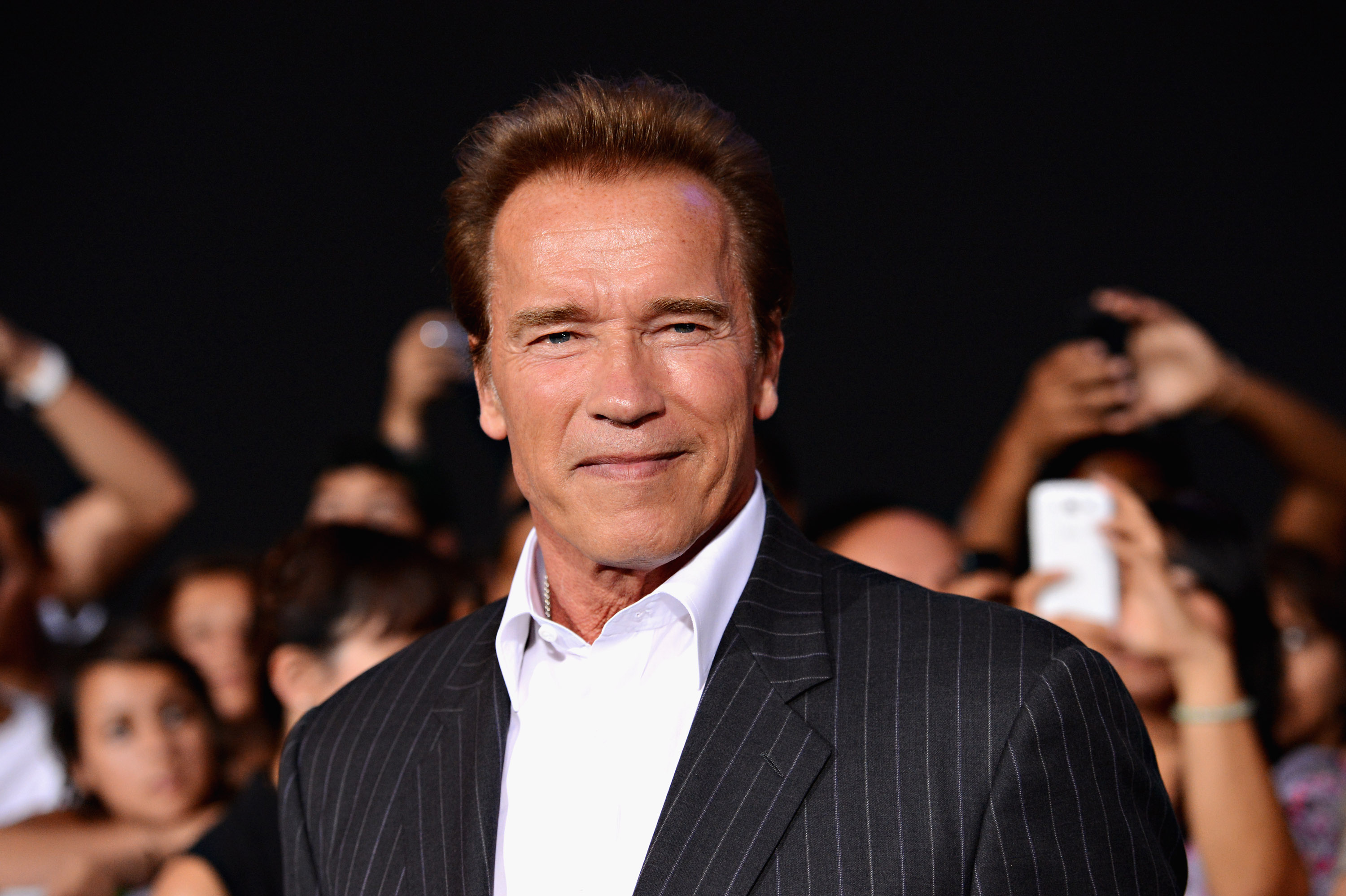 'One was giving him one apple, then the other was coming with two apples. Then the third kid came home and started giving bananas and apples and pears.
'All of a sudden, this pig ended up being 300lbs. It's supposed to be a miniature pig. So I had to send it to a fat farm.
'Imagine how crazy that is, sending [a pig] to a farm at 300lbs.'
Arnie recently posted a video of Schnelly having a snack with the rest of his collection of animals – and doesn't appear to be following in the previous pig's footsteps…
Elsewhere during the interview, the Hollywood icon was questioned on his parenting style after admitting that he once threw daughter Katherine's shoes into a fire to teach her a lesson.
Yes, seriously.
When asked if he was a strict parent, the Expendables star replied: 'It depends what your definition is. For the way I grew up, I was lenient. But I think for American standards, probably strict.
'My son [Patrick], for instance, did not make his bed. He had the nanny make the bed, which was not allowed. I said the kids have to make their own beds, they have to scrub their own showers, they have to clean their own toilets and they have to wash their own clothes.
'I came in one time and the bed was made so immaculately that I said, "Patrick… Did you do that?" He said, "No, I didn't."'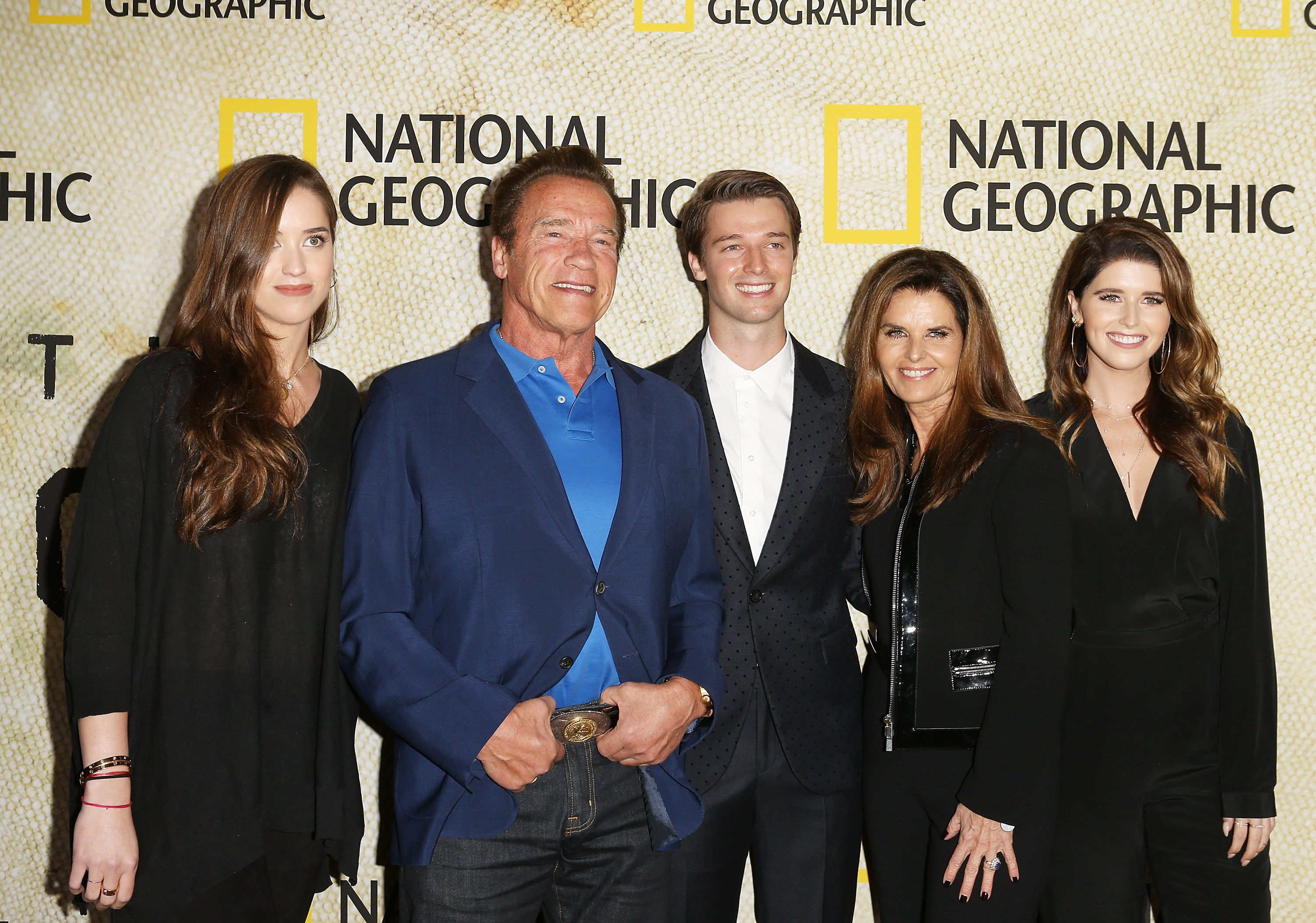 Sharing his shocking punishment, Arnie added: 'So I opened up the doors, grabbed the mattress and threw it out the balcony, down into the swimming pool.
'He had to drag it up, the mattress and the pillows – I threw everything out there.'
Note to self: Always make your bed and keep your shoes in order when staying at Arnie's house.