is over and it's beginning to look a lot like – at least if you ask who have launched the first festive advert of 2023.
This isn't any ordinary supermarket Yuletide advert as the short teaser features the king of Christmas himself, .
that he 'defrosts' in time for the holiday season, the 60-second advert sees Asda employees discovering the multi-platinum star locked away.
In an even more high profile twist to the Christmas teaser, the advert is said to be directed by none other than heavy hitter – and to –
While relaxing in the break room, three employees hear strange noises the second it hits midnight on November 1 and go in search of the source, so far so Halloween-y.
The slightly spooky tone quickly disappears to make way for twinkling lights and 'magical' aisles full of tinsel, toys and Christmas trees.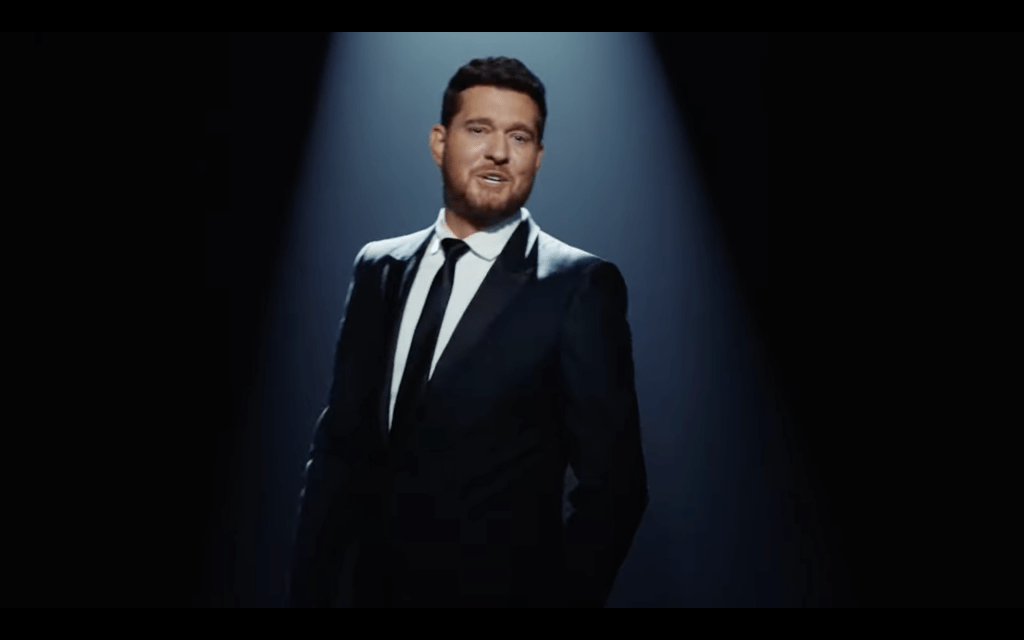 The trio walk through the warehouse, still hearing a distant gargling sound which leads them to a mysterious door, reading: 'MB inside. Do not open 'til 1.11.23.'
Opening the door they are plunged into darkness, switching on a spotlight to find in his familiar dark blue suit.
'It's beginning to look a lot like Christmas,' he turns and sings to the shocked but delighted employees.
Teasing at more to come from the global superstar, the advert stops and declares it is time to 'pop the Bublé' as it's 'officially Christmas'.
Finishing off the teaser, the Christmas superstar attached an Asda name tag to his suit and added: 'Shall we?'
Last year's advert saw return for the as Will Ferrell made an unexpected – and chaotic – appearance.
He's nearly taken out by trolleys before venturing inside and getting a tour of the store, particularly taken with the bakery section and we can't blame him.
Time will only tell what new employee Michael will get up to but it's definitely getting us in the Christmas spirit.
Asda's Bublé teaser will air for the first time on November 1 at 9.40am during ITV's Good Morning Britain.