Cedella Marley was just a teenager when her father's life was tragically cut short after died of melanoma in 1981.
Even so, she says she has been left with a lifetime of treasured memories, thanks to the impact the had on her growing up.
'My mom was the enforcer – you have parents who are like that,' Cedella, now 55, tells Metro.co.uk.
'One is the enforcer and the other one just spoils you rotten. Any time she would scold us he would come home and he would see us looking like we were scolded, and be like "Come, let's come get some ice cream."
'He was that dad that would come in after you've done something wrong and make you think it wasn't that bad. "Let's go get some hamburgers and some ice cream and then you'll be okay." Those are some of my favourite memories because when Daddy passed I was only 13 years old. It's not a lot of those memories I have, so the ones we do have I cherish.'
Over the years Cedella has since worked hard to continue her father's legacy and is now set to release a new album of & The Wailers songs 40 years after his death.
As a musician and author, Cedella is the eldest biological child of the legendary artist, and says she hopes new record Africa Unite will help bring his.
However, Cedella adds, growing up the daughter of Bob Marley wasn't easy in Jamaica, where he was 'not popular or well-liked'.
'Having the Marley name was like "Oh lord, not them not these dirty Rastas,"' she recalls.
'That's what it was like growing up in Jamaica. I had friends who, if they wanted to spend the weekend with me, would have to tell their parents they were going to Jackie's house because their parents wouldn't allow them to come to my house.
'Which was weird, because I thought my house was cooler than theirs. I'm not saying their fathers were stumbling drunks or whatever, but my father wasn't at home just smoking herb and strumming his guitar. He was a good father, and my mother was a remarkable mother. So having that name in Jamaica did not open doors, did not give you any favours. And that's good for us, because we had to work harder.'
Even as time passed and Marley's influence and legacy grew – being just as strong today 40 years after his death – Cedella and his other children were never offered any special treatment and were far from today's so-called 'nepo babies'.
'The name changed but we didn't. We are still the same overachievers, the same people we were back then,' she explains.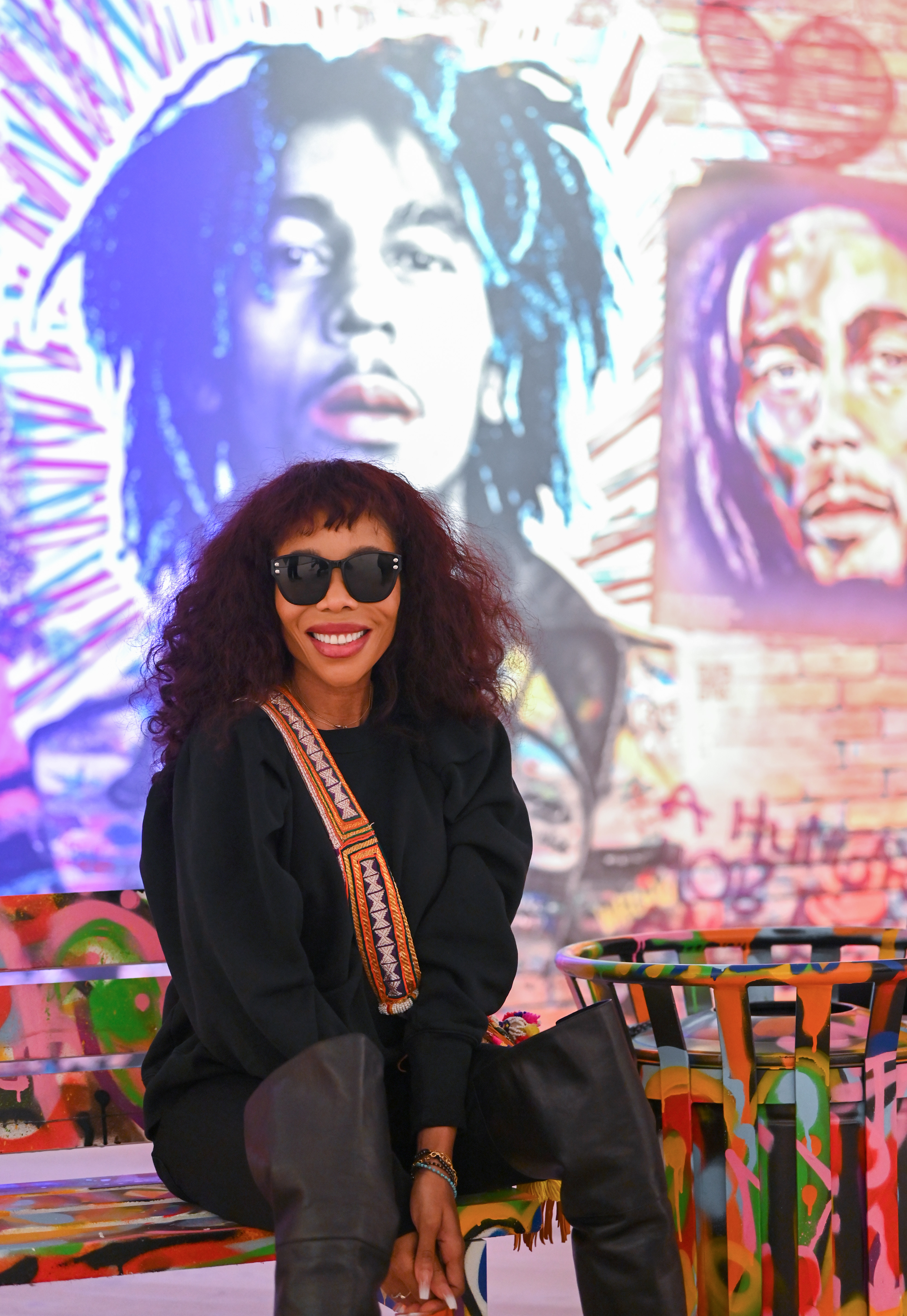 'Some things that happen to you in childhood you never forget. You don't forget how people treated you or your parents. My mom was shot in her head, they tried to kill my father. It's things like those that you remember, you remember the people who did it – and why they wanted to do it.
'It's like they try and kill your parents because they sing about peace, love and unity. Who does that? Really and truly, who does that? So that's the lineage we come from.
'We were never born with a golden spoon, we all had to accomplish what we had to accomplish on our own. And yeah we were born with that name, but we didn't choose it. We're never gonna deny who we are to please anyone. A lot of people are going to have to get over that stuff.'
Marley was just 36 years old when he died, but to say he lived a lot in his short years would be an understatement, and fans will get a glimpse into his life in upcoming biopic One Love.
The film, starring Kingsley Ben-Adir as Marley and Lashana Lynch his wife Rita, was shot on location in Jamaica and London, and explores the singer's time in the UK capital where he wrote acclaimed album Exodus.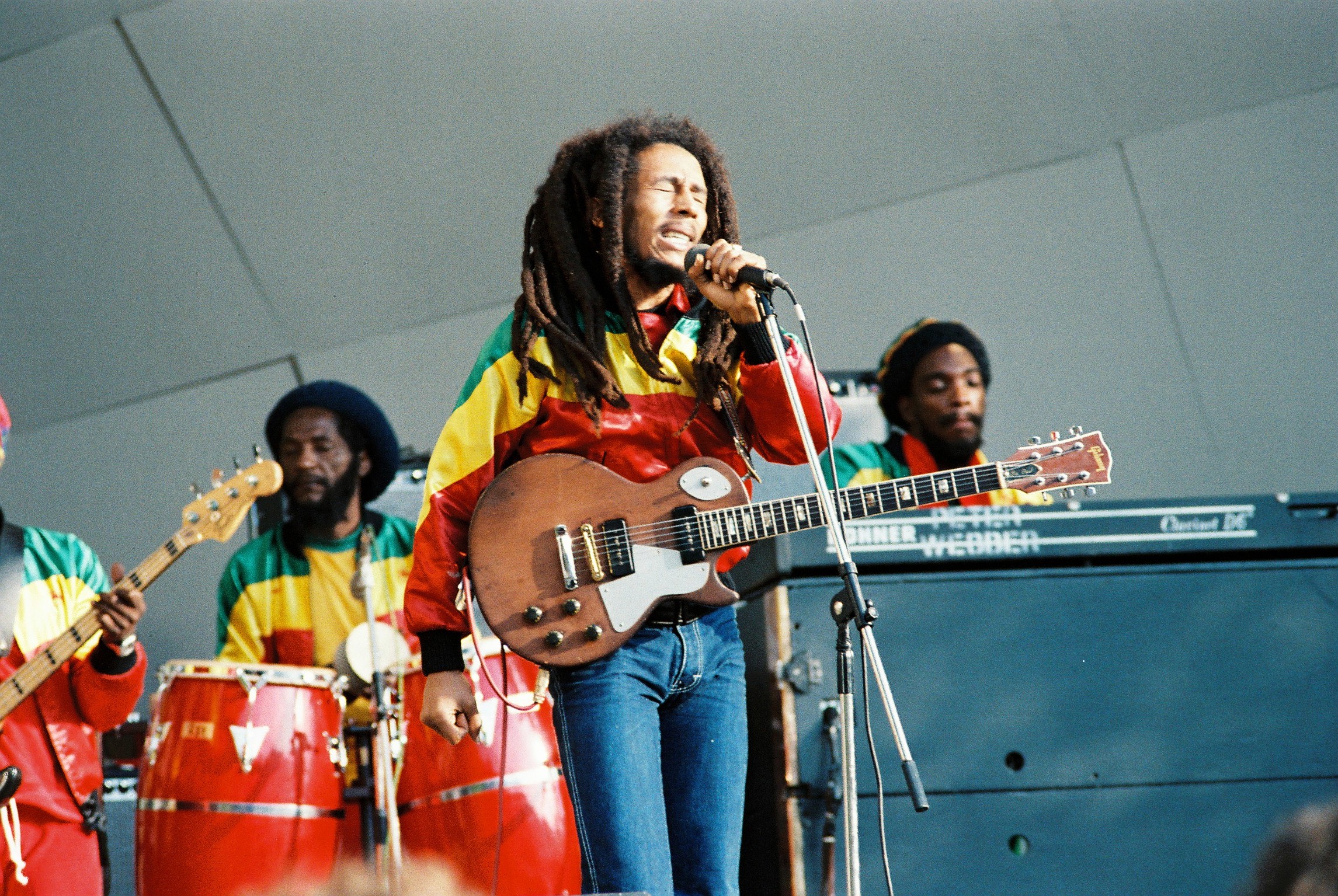 Cedella was present for much of the filming, and admits it was 'bittersweet' and at times 'difficult' to see parts of her parents' lives laid out that she wasn't there for.
'Honestly speaking, it was hard. Because you're watching your parents' life being told in front of you. I wasn't on the road with Daddy so to see some of the experiences on the road in front of you, to see some of his life was difficult to sit there and watch day after day,' she explains.
'But it was also therapeutic. I'm grown-grown now, and they were so young. I think when Daddy went to London he was like late twenties, early thirties, and now I'm in my fifties.
'It was bittersweet, but my parents were very young going through a lot of things… I think we take our life for granted sometimes.'
Even stranger were the moments she did remember, admits Cedella. One scene in the film sees her mother Rita, in Jamaica with the children, on the phone to the War singer who is over 4000 miles away in London, and asking "don't you miss thie children? When are you coming back? The children miss you…"
'I remember that phone call vividly. I can still see it. So to be able to watch their lives unfold in front of me was very educational and touching – and emotional. It was a lot of things, but I was happy I was there to experience it.'
Cedella says that she feels 'grateful' to be able to 'see the struggle but also see the redemption' in the film, and is especially 'grateful I was born to these two, to Bob and Rita.'
'I couldn't have asked for better parents,' she adds. 'And if what they say is true, a spirit of a child chooses who their parents are gonna be, I think I chose well.'
It's her love and respect for her parents and their work to unify people, that led Cedella to work on new album Unite Africa, which sees modern African artists take on iconic Bob Marley & The Wailers tracks in a unique posthumous collaboration with the legendary musician.
One track, Them Belly Full (But We Hungry) even features his grandson, Cedella's son Skip Marley, along with Rema with other artists including Tiwa Savage, Ami Faku, Teni, Oxlade, Arya Starr and more.
It would have been 'very important to Daddy to be able to reach those young African artists and collab with them,' Cedella says.
'The album showcases the importance of Daddy in today's Africa. I think he would have loved and be proud of what we have.'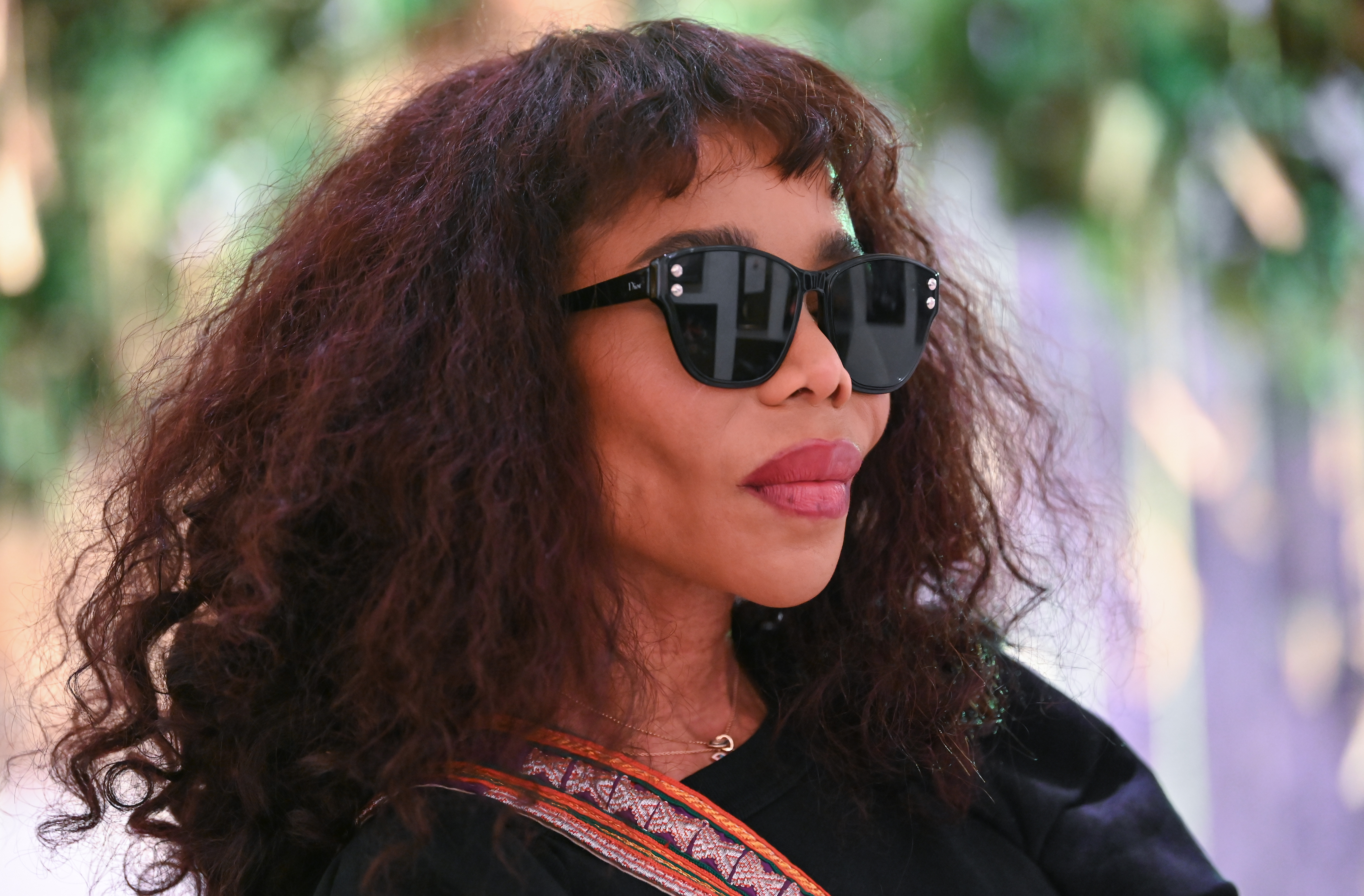 Marley was famed for encouraging peace, love and unity through his music, howeverCedella says that in the last few decades 'not much has changed.'
She adds: 'In some instances, it's gotten worse. I'm sitting where I am, you're sitting where you are, but there are wars happening in the world.
'Daddy has always been a voice for the voiceless. This would have troubled him.'
Africa Unite is 'reaching out to a generation' who may not have heard Marley's message, which is why they secured 'some of the top performers out of Africa… to have a track with Daddy, we're going to engage those listeners,' explains Cedella.
'We're bringing the message to that generation now. It's just amazing we can use the voice of the youth and the voice of Daddy, bring them together, and the music will speak for itself.
'And I think we're going to get a beautiful response.'
Africa Unite is available to stream and buy now.