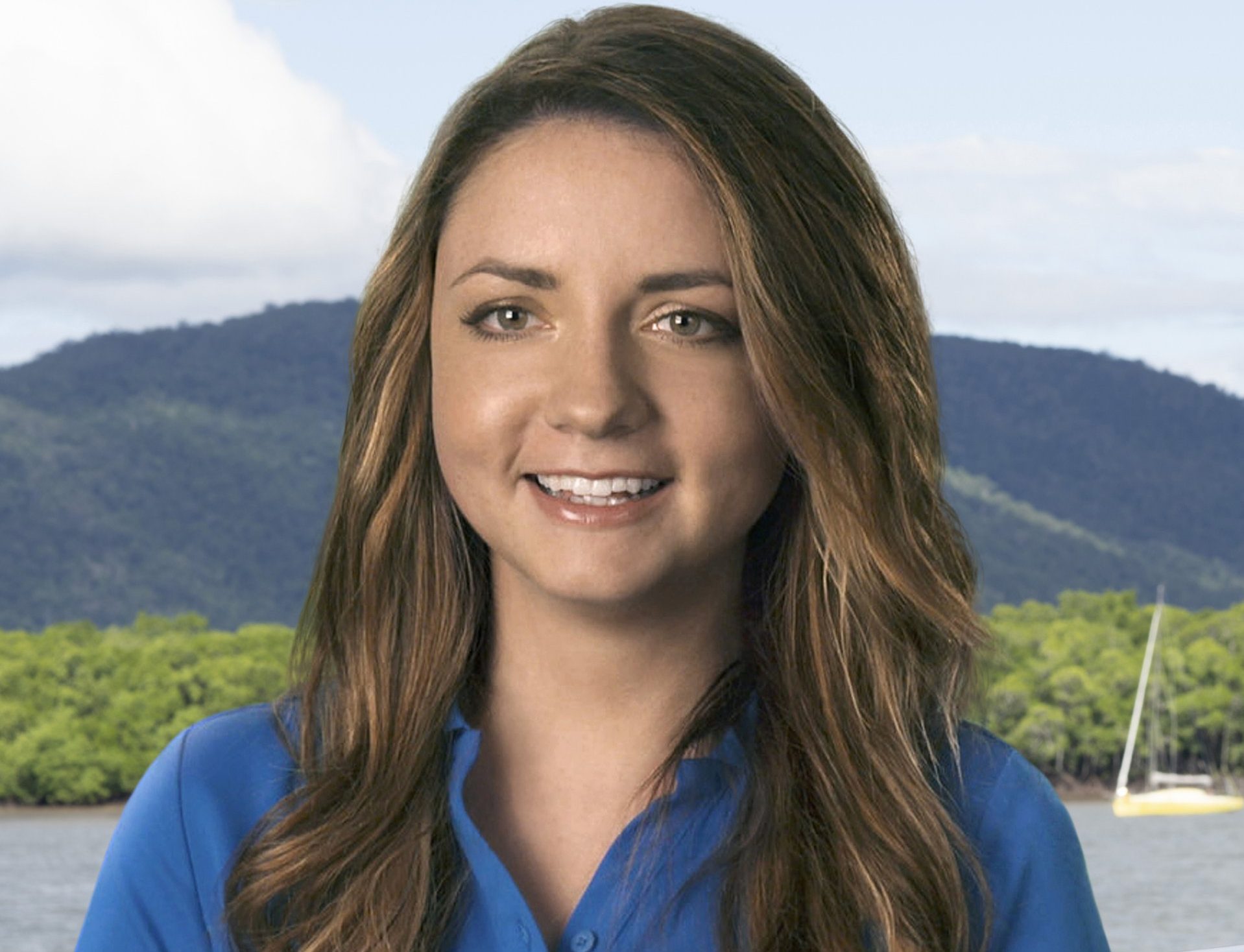 Laura Bileskalne has returned to Instagram with a message for 'haters', after being sacked from Down Under.
The stewardess during the latest episode of season two.
She was seen making moved on Adam Kodra in the hot tub before attempting to massage him in his bunk – with members of the production team stepping in and forcing her to return to her own cabin.
The 31-year-old also left many shocked for her comments to co-star Margot Sisson, after for climbing into her bed n**ed.n**ed following a night out, without permission.
She initially apologized to Adam and Margot but has now shared a bizarre video on her Instagram story, showing an old interview she gave.
In the clip, which was filmed before the latest episode aired this week, Laura was asked about the feedback she had received from viewers.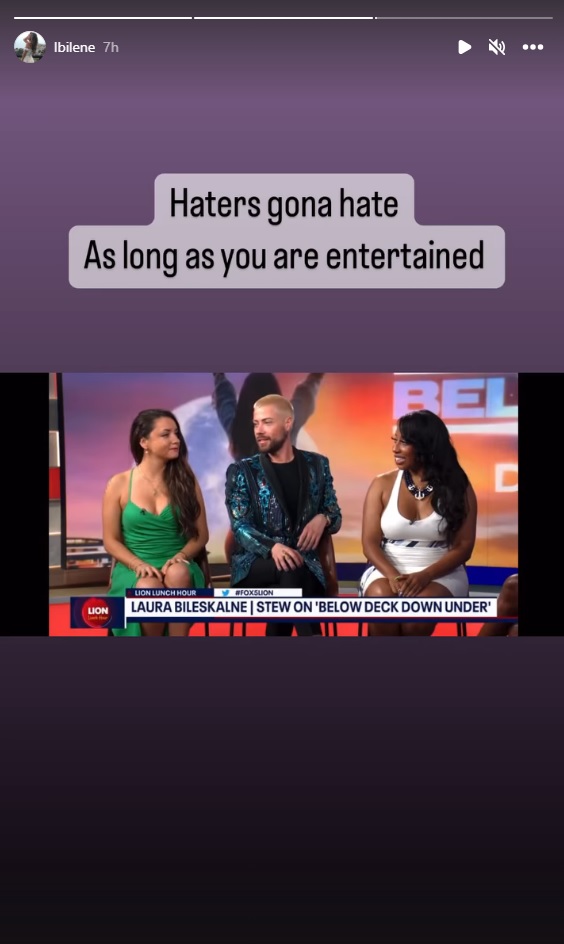 'The most important thing is that they talk about you. Doesn't matter [if it's] good or bad. Let them talk,' she replied.
'I don't even mind.'
Alongside the clip, the former yachtie added: 'Haters gona hate. As long as you are entertained [sic].'
On Monday's episode, Laura was shown following Adam into his cabin to give him a massage, despite the deckhand being uncomfortable in the situation.
He later told chief stew Aesha Scott that he didn't want to get her in any trouble, and would be 'more serious' when letting her down in future.
– as well as Laura's comments to Margot – before he called her to the wheelhouse to let her go.
In tense scenes, he asked her to collect her things and leave the boat, shortly after he axed Luke for sexual misconduct.
Laura briefly set her account to private and issued an apology to both Adam and Margot on Tuesday.
She said at the time: 'My sincere apologies to Adam, I did not realize I made him feel uncomfortable and no one should be put in that position.
And to Margot to not been able to empathize. I was 29 when the show was filmed, 30 was my life-changer.
'I am 31 now and I am watching it as all of you, an entertainment show.'
Below Deck Down Under streams on Peacock in the US on Mondays, and on hayu in the UK on the same day.