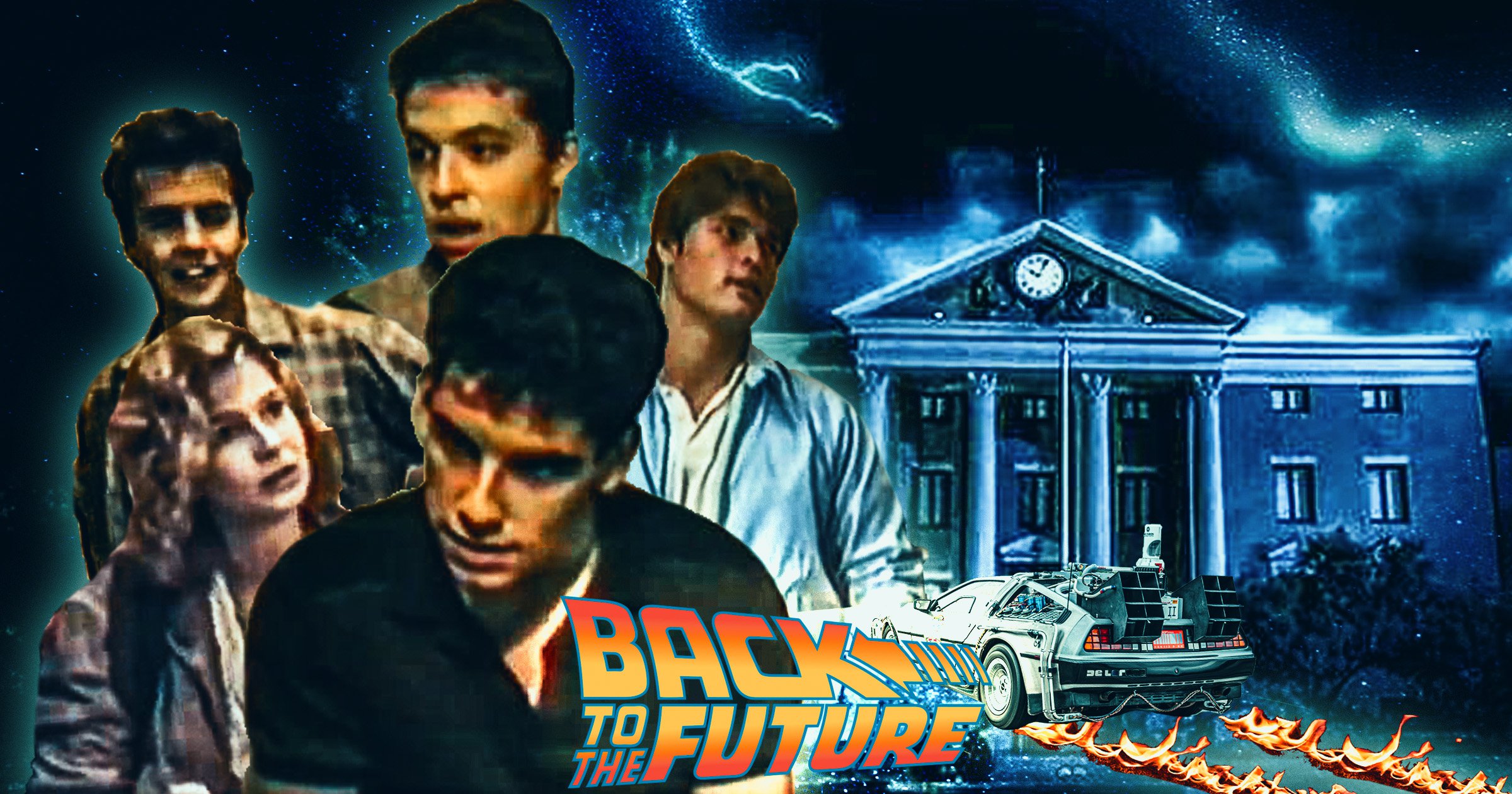 joined a host of other famous faces that appeared in unearthed audition tapes for
The 57-year-old Hollywood star was for the iconic 80s smash hit film as he auditioned for the
Posted to Twitter, a compilation video from decades ago reappeared and featured a plethora of A-listers reading for roles in the film.
It was shared to an account with the username All The Right Movies and carried a caption that read: 'Great footage of cast auditions for BACK TO THE FUTURE (1985), featuring some very familiar faces.'
The clip began with an extremely young Billy Zane, now 57, acting out scenes as the movie's antagonist Biff Tannen – ultimately played by Thomas F. Wilson in the finished project.
It moved on and viewers watched as 21 Jump Street's Peter DeLuise, 57, read for the same role as Billy.
Next came Kyra Sedgwick, 57, who auditioned for the part of Jennifer Parker at the time – a character that was later embodied by Claudia Wells.
C. Thomas Howell, 56, was also part of the vintage footage as he put himself forward for the main role of Marty McFly, the character gave Michael J Fox a platform when the film hit cinemas. 
Two and a Half Men star Jon Cryer, 58, followed the star in pursuing the lead part and read his lines in the montage that was doing the rounds on social media.
Last to make his appearance was none other than Along Came Polly actor Ben who was filmed trying his best to bag the role as a much younger version of himself.
In the tape, the star could be heard reading lines that went like: 'Lorraine, lately I've come to the conclusion that I don't know anything about my parents,' in response to the character's mother, Lorriane – who was played by Lea Thompson – in the blockbuster.
Ben continued: 'Have you ever been, like, in a situation where … well, you know you have to act a certain way but when you get there, you're not sure you can really go through with it?'
Fans reacted to the throwback with utter joy as they watched their favourite stars try out for the cult classic.
One penned: 'Movie is so iconic, you can't see anyone else in the roles. I will say Kyra did the best.'
Another said: 'Jesus Christ Kyra Sedgwick didn't age A THING.'
'Amazing, as good as these actors are, it would have been terrible with a different cast,' a separate user suggested.
The set of famous actors' auditions was released as part of the Back to the Future: The Ultimate Trilogy set.
The film was released in 1985 and was famed for its take on American science fiction.
It was directed by Robert Zemeckis and starred Michael, Christopher Lloyd, Lea Thompson, Crispin Glover, and Thomas.
Earning itself a reputation for being a cult classic, the story was set in the 80s and followed Marty McFly who was accidentally sent back to life in 1955 in a time-traveling DeLorean automobile.
Remember the wild Three Identical Twins documentary? Ben Stiller is playing the brothers in TV drama
Steve Martin throws shade at 'nepo baby' Ben Stiller in Pepsi Super Bowl ad