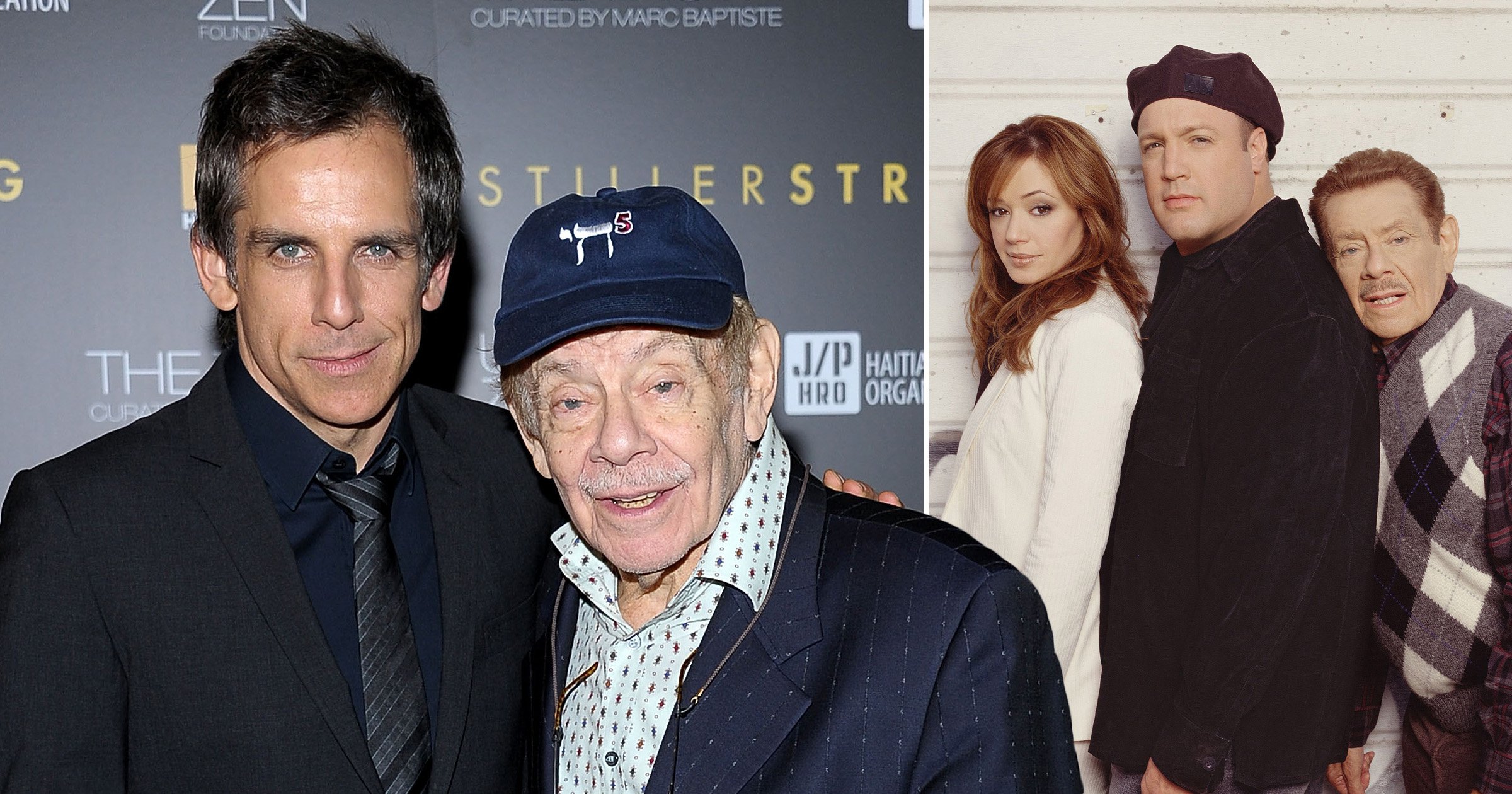 Ben Stiller shared a touching tribute to his late dad, Jerry Stiller, in a poignant video to mark the 25-year anniversary of the King of Queens.
The actor, , played the role of cranky Arthur Spooner in the sitcom, opposite Leah Remini, Kevin James and Patton Oswalt.
and ran for nine seasons before ending in 2007, and followed Doug Heffernan (Kevin) and his wife Carrie (Leah) as their lives are turned upside down when Arthur comes to live in their basement.
The cast recently reunited to reflect on the sitcom and take part in a table read, with his character – who quickly became a beloved part of the program.
In a poignant video montage celebrating the star, Ben shared: 'Work was his life and acting was what kept him young, what kept him going. The camaraderie that he had with his fellow actors on the show, I know, meant so much to him.
'He was famous for being seen at the pool in his robe, going over his lines. He wouldn't go swimming, he would just put the robe on. He included my mom, my sister, us, the family. He wanted everyone to share in his success.
'He had all this crazy rage he would have on the show. In reality he was the most gentle, sweet guy who would never do that.'
Jerry also starred in Zoolander, Seinfeld, Hairspray and the Heartbreak Kid throughout his incredible career, but it is the sitcom he was most known for.
The King of Queens cast also took the opportunity to walk down memory lane, sharing their best moments with him on set.
'Jerry was very much the role behind the scenes, he was the dad…,' Leah explained, revealing that he was a permanent fixture even when his scenes had ended for the day.
'He would just talk to you because he just loved people and he was so gracious in that way. He was that guy that was willing to tell you many stories.
'He was just a gracious, gracious human being in that way.'
'He cared so much about you,' Kevin agreed. 'I miss him so much. He's just the greatest. Like Ben said, a lot of people see him how he acts. He's always the cranky old man yelling and screaming, but it was never the way he was. He was an angel. He was a great man.'
During the tribute, a series of Jerry's best King of Queens moments played out, including footage of an old interview he gave about the series.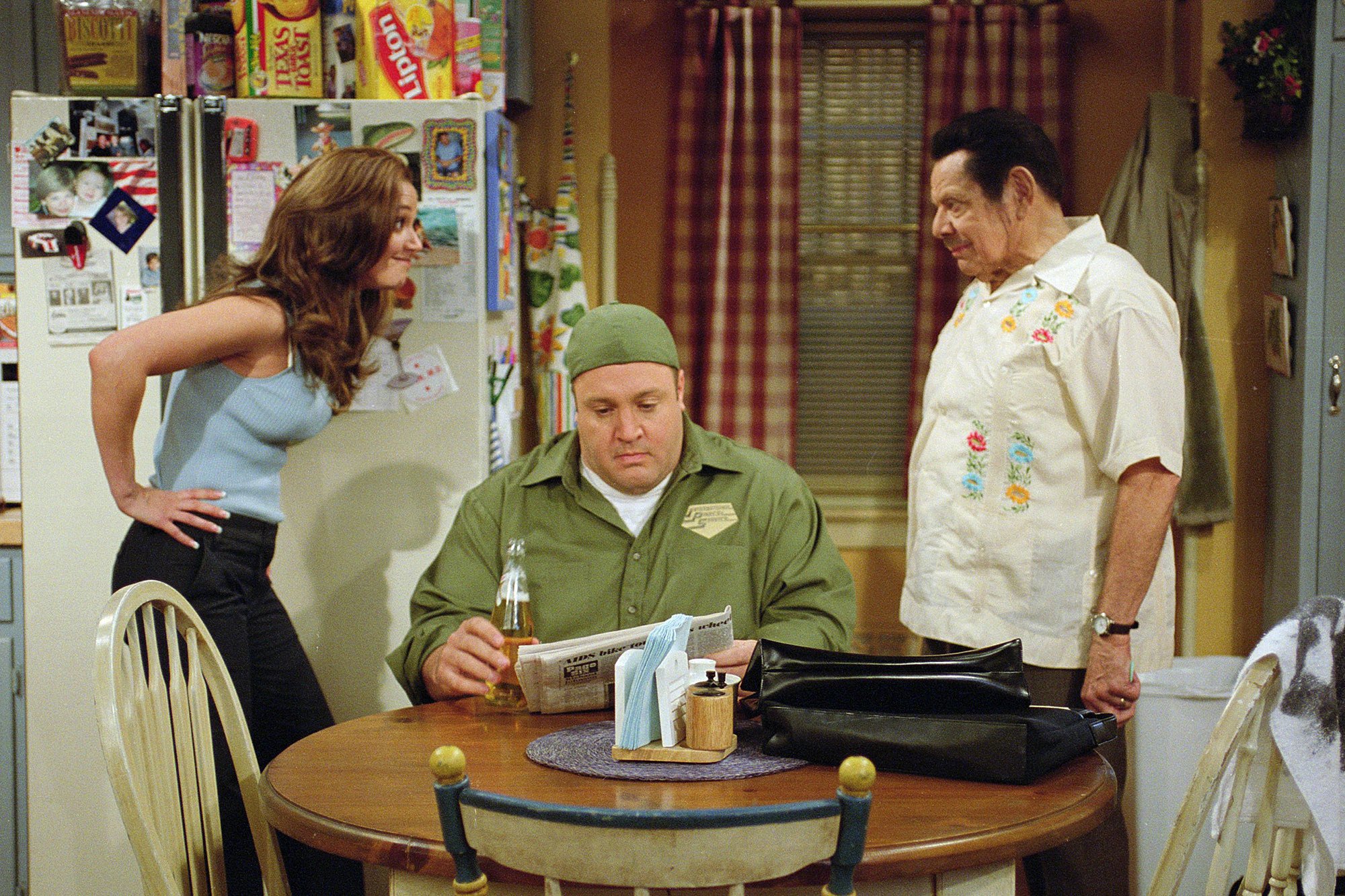 'I always said I learned more about myself being an actor than I ever learned about acting. That's the way I felt about the King of Queens,' he declared. 'The chemistry started almost immediately – they treated me almost as though I was their father, their father-in-law.
'I never go out and say, "This is funny", or think I'm funny. I just behave the way I behave and I've gotten away with it.
'In some magical way, it worked.
'Whoever the people are out there watching right now, I've got to tell you. I love you as much as you said you love me.'