With the reboot just a few days away now, of the upcoming season are being revealed.
It's been two decades since the first season of the reality series hit screens in the UK, with the upcoming season to introduce the country to a new batch of housemates who have signed up to shut themselves off from the world for a chance of fame and fortune.
, the group will bechatting to Big Brother himself, which will play out when they head to the famous Diary Room.
When they do so, a brand-new design for the chair will meet them, and it's eye-catching to say the least.
Taking inspiration from the show's new logo, which is a colourful eye, the chair has been made from 100% post-consumer recycled polyester.
Playing host to the show's most intimate and revealing moments, theDiary Room sees housemates communicate directly with Big Brother to discuss the latest antics gripping the house, casting nominations on their fellow housemates and more.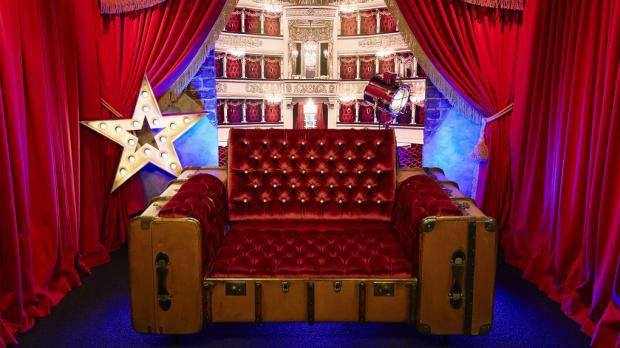 In the past few weeks, other details have been teased with photos of the set revealing a hot tub in the garden, as well as a dock indicating the housemates might be entering by water.
As well as the main show, Big Brother will be followed each night by Big Brother: Late & Live – an exciting new commission hosted live by AJ Odudu and Will Best from the site of the house in front of a studio audience.

What do you think about the new look of the Big BrotherDiary Room chair?Comment Now
It will be the only place to watch the evictees first live interview alongside an array of unmissable exclusive features including access to the camera runs, celebrity guest commentary and debate, plus the weekly nomination results.
Big Brother: Live Stream also makes its return to screens, airing seven nights a week exclusively on ITVX, giving fans the opportunity to watch live footage into the small hours.
Big Brother starts on Sunday, October 8, at 9pm on ITV1, ITV2 and ITVX.