The stars have descended on as the 2023 Royal Television Society Awards kick off.
Each year the prestigious awards sees at a glamorous affair, this year taking place in the capital's JW Marriott Grosvenor House.
Ahead of the reveal of the winners, some of TV's top stars hit the luxurious hotel dressed in their best, with the likes of Billie Piper and leading the charge.
Former star Billie looked incredible in a body-hugging ribbed white dress, her dark hair tied up in a top knot along with cool copper highlights.
The actress posed confidently on the blue carpet, giving a smouldering look to cameras, before grinning widely as she was joined by close friend and I Hate Suzie co-creator Lucy Prebble.
The duo are hoping for a win this evening as Billie is up for best actress for her leading role in the drama, while Lucy is nominated for her writing on the show.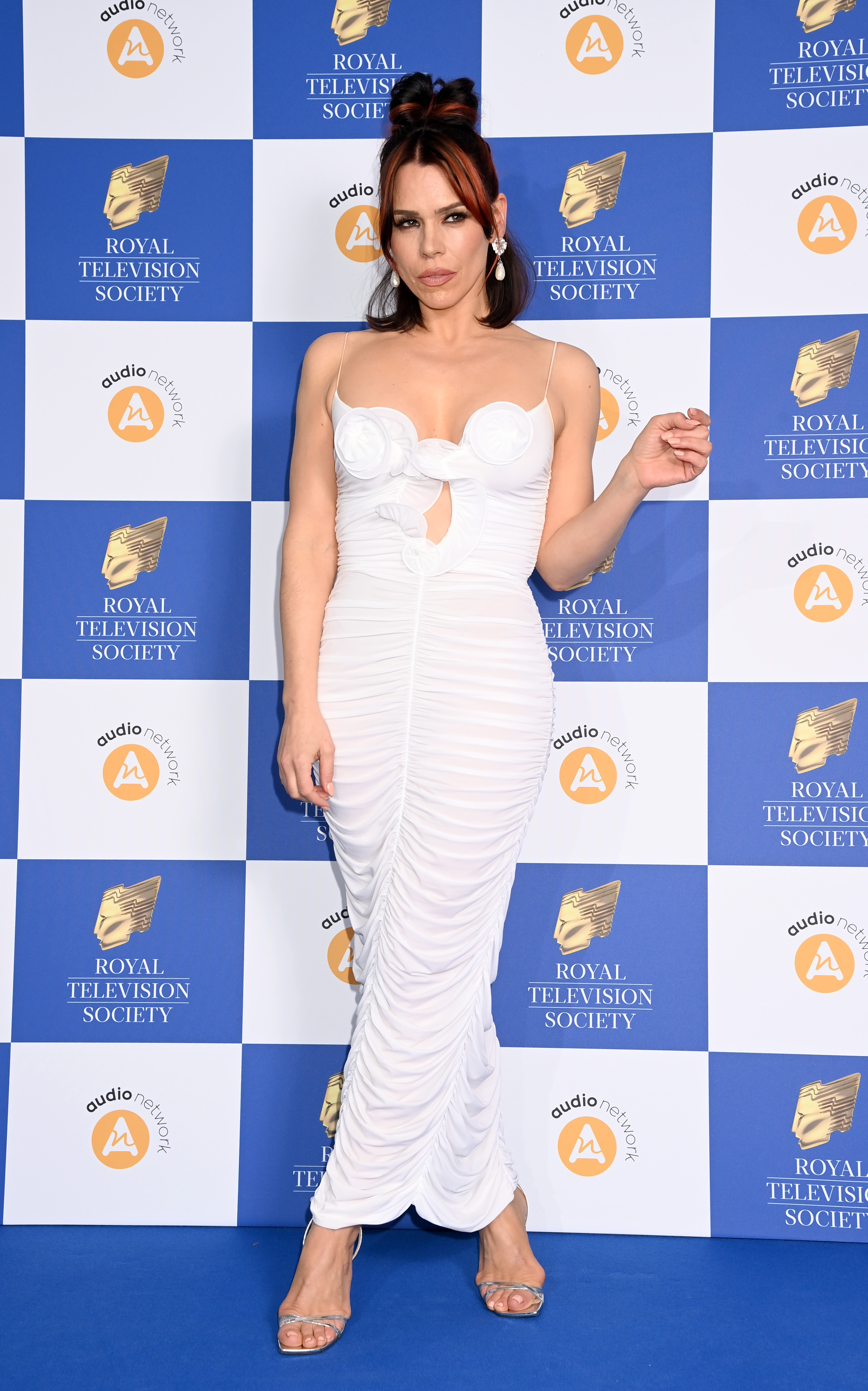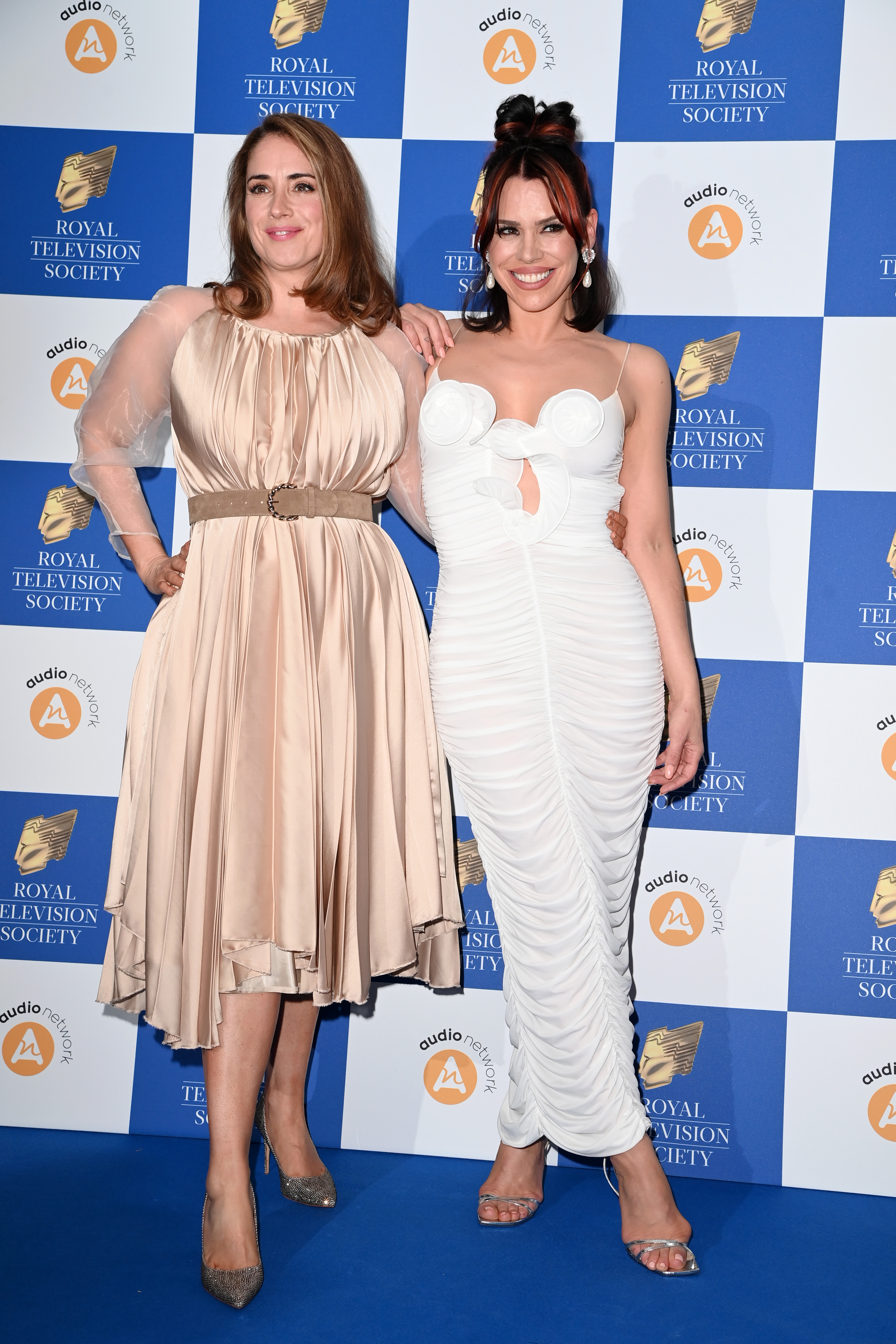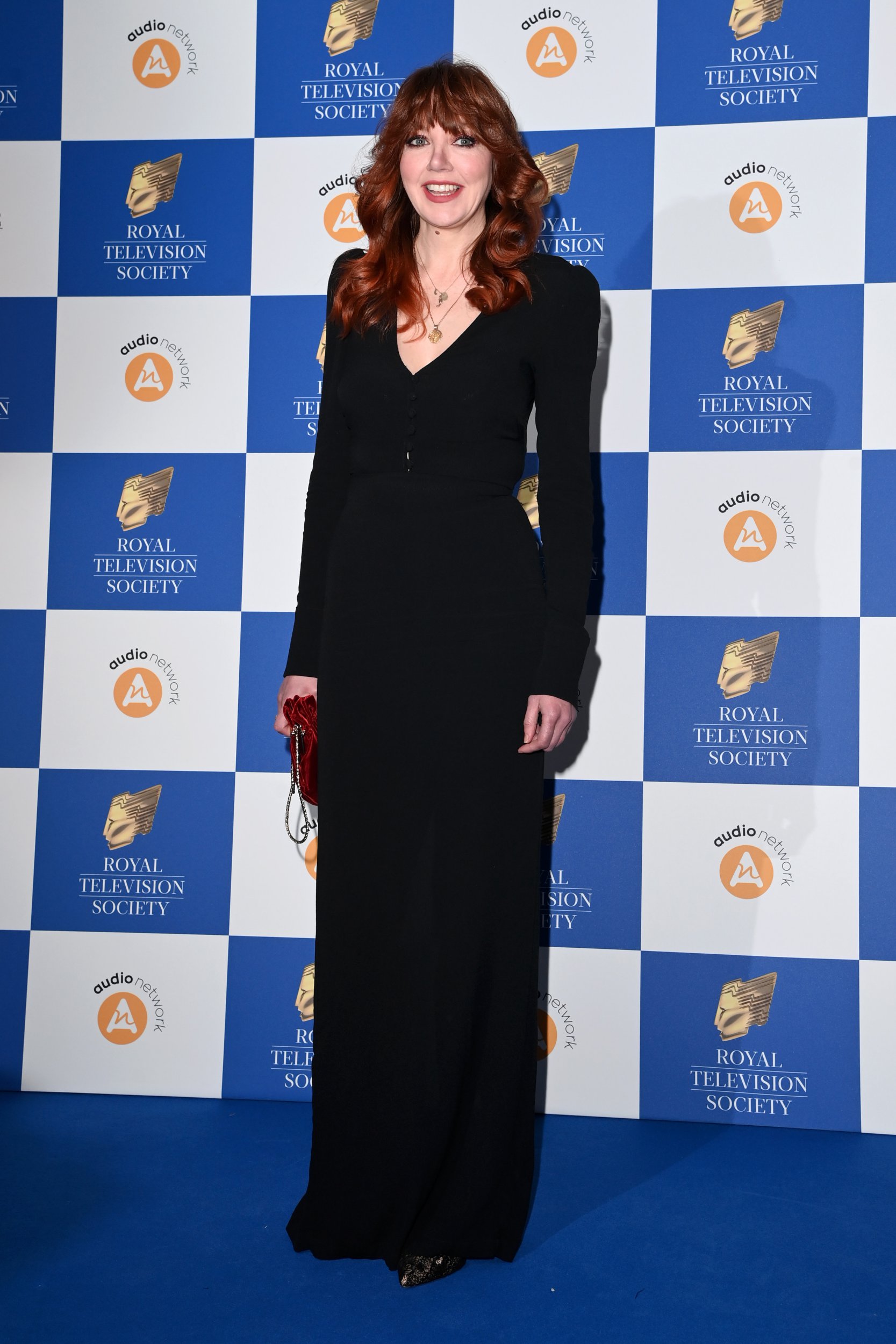 Also in attendance was the centre of the Winkleverse, Claudia herself, who dressed in her trademark goth chic, with a smart black pant suit and her hair a dark curtain over her face.
Claudia's BBC reality show The Traitors has shot Claudia even further into the limelight than before, as she's up for best entertainment performance for hosting the already-iconic programme.
Soaps stars took to the carpet in their droves, with the likes of Hollyoaks and Casualty each up for awards this evening.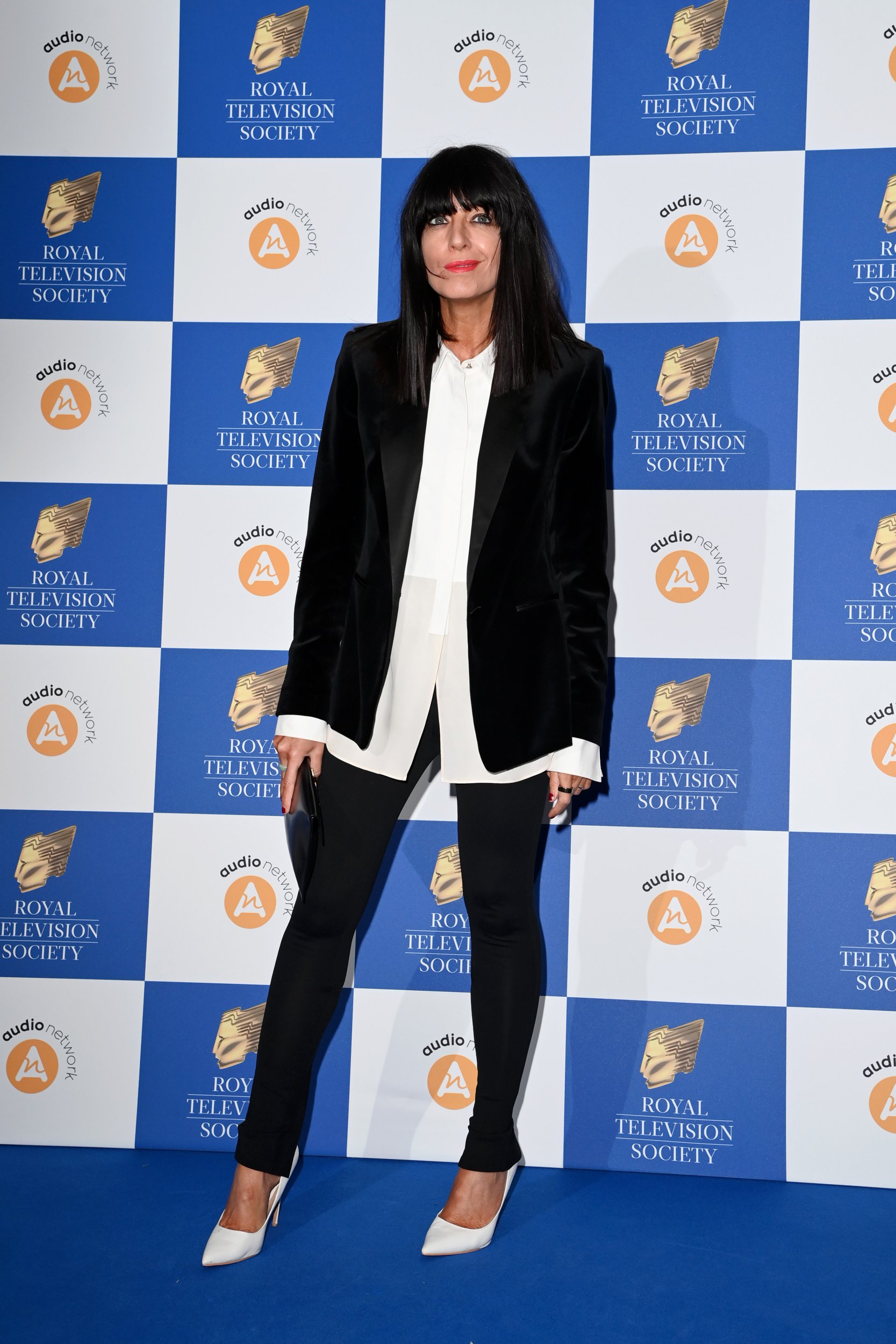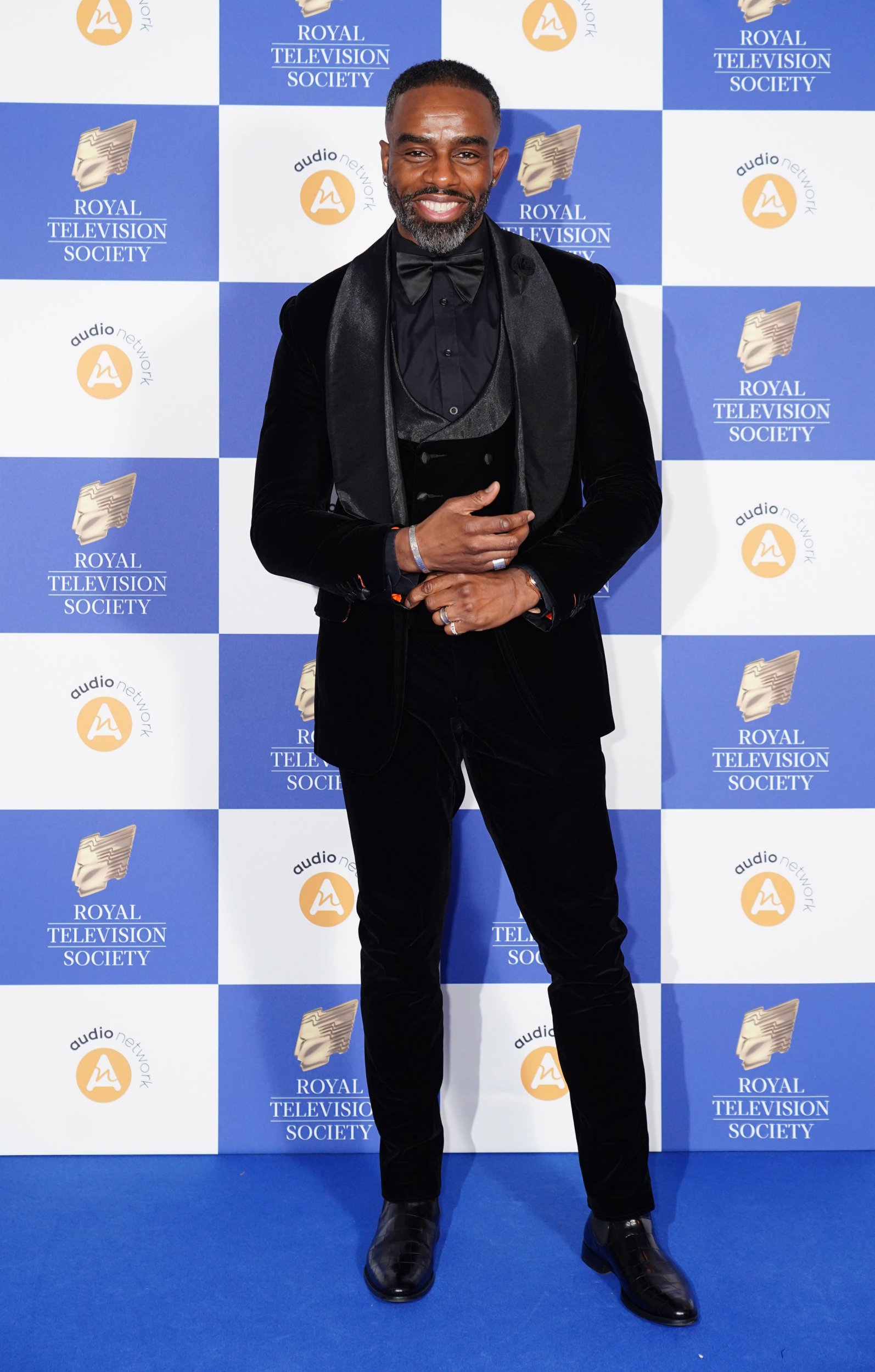 Alex Fletcher looked joyous as she posed for cameras in a cream silk dress, while Casualty's Charles Venn looked sharp in a black suit and bowtie.
The IT Crowd star Diane Morgan looked great dressed in black with her red locks in curls, while Jamelia stunned in a black gown, confidently commanding the carpet.
Rizzle Kicks star Jordan Stephens looked cool and casual in a pinstriped suit and black t-shirt, while Angellica Bell turned heads in a striking red gown and Susan Wokoma looked great in a black semi-sheer dress.
It's set to be a nailbiting night for those nominated, with plenty of tough competition.
The BBC has secured a massive 40 nominations across the 30 categories, while Channel 4 has 20,  has 11 and Sky has 9.
There has also already been upset at the 2023 awards, as the likes of Coronation Street and Emmerdale while other soaps made the shortlist.
The Royal Television Awards takes place tonight, March 28 at Grosvenor House in London
RTS Awards shortlist nominations
Arts
· The Evolution of Black British Music (Fan Studios & Motion Content Group for BET UK)
· The Ghost of Richard Harris (Bright Yellow Films, Samson Films & Groove International for Sky Arts)
· This Is Joan Collins (Salon Pictures for BBC)
Breakthrough Award
· Lenny Rush – Am I Being Unreasonable? (Boffola Pictures & Lookout Point for BBC)
· Nicôle Lecky – Mood (Bonafide Films for BBC)
· Eddie Kadi – Sorry, I Didn't Know (Triforce Productions for ITV1)
Children's Programme
· COP27: Six Ways to Save Our Planet (Fresh Start Media for Sky Kids and Sky News)
· Corpse Talk (Tiger Aspect Kids & Family for YouTube Originals)
· Dodger (Universal International Studios for CBBC)
Comedy Drama
· Am I Being Unreasonable? (Boffola Pictures & Lookout Point for BBC)
· Brassic (Calamity Films for Sky Max)
· Cheaters (Clerkenwell Films for BBC)
Comedy Entertainment
· Friday Night Live (Phil McIntyre Television & Boffola Pictures for Channel 4)
· Joe Lycett vs David Beckham, A Got Your Back Special (Rumpus Media & My Options Were Limited for Channel 4)
· Sorry, I Didn't Know (Triforce Productions for ITV1)
Comedy Performance (Female)
· Daisy May Cooper – Am I Being Unreasonable? (Boffola Pictures & Lookout Point for BBC)
· Leah Brotherhead – Hullraisers (Fable Pictures for Channel 4)
· Rose Matafeo – Starstruck (Avalon Television for BBC)
Comedy Performance (Male)
· Samson Kayo – Bloods (Roughcut Television for Sky Comedy)
· Jon Pointing – Big Boys (Roughcut Television for Channel 4)
· Lenny Rush – Am I Being Unreasonable? (Boffola Pictures & Lookout Point for BBC)
Daytime Programme
· Come Dine With Me: The Professionals (Multistory Media for Channel 4)
· Loose Men (ITV Studios Daytime for ITV1)
· Scam Interceptors (BBC Studios Documentary Unit for BBC)
Documentary Series
· Big Oil vs The World (Mongoose Pictures / PBS Frontline for BBC)
· Gazza (A Haviland Digital, Mark Stewart Productions & Western Edge Pictures production for BBC)
· Jeremy Kyle Show: Death On Daytime (Blast! Films for Channel 4)
Drama Series
· Sherwood (House Productions for BBC)
· The Responder (Dancing Ledge Productions for BBC)
· Top Boy (Cowboy Films, Easter Partisan Films, Dream Crew and SpringHill Entertainment for Netflix)
Entertainment
· Joe Lycett's Big Pride Party (Rumpus Media & My Options Were Limited for Channel 4)
· The Lateish Show with Mo Gilligan (Expectation TV & Momo G for Channel 4)
· The Traitors (Studio Lambert Scotland for BBC)
Entertainment Performance
· Jordan Stephens – Don't Hate The Playaz (Monkey Kingdom for ITV2)
· Mo Gilligan – The Lateish Show with Mo Gilligan (Expectation TV & Momo G for Channel 4)
· Claudia Winkleman – The Traitors (Studio Lambert Scotland for BBC)
Formatted Popular Factual
· Gogglebox (Studio Lambert for Channel 4)
· Idris Elba's Fight School (Workerbee & Green Door for BBC)
· The Repair Shop: A Royal Visit (Ricochet for BBC)
History
· Aids: The Unheard Tapes (Wall to Wall Media for BBC)
· Italia 90: Four Weeks that Changed the World (Blast! Films for Sky Documentaries)
· Our Falklands War: A Frontline Story (The Garden Productions for BBC)
Leading Actor (Female)
· Billie Piper– I Hate Suzie Too (Bad Wolf for Sky Atlantic)
· Kate Winslet– I Am Ruth (Me+You Productions in association with Juggle Productions for Channel 4)
· Monica Dolan– The Thief, His Wife and the Canoe (Story Films for ITV1)
Leading Actor (Male)
· Kane Robinson – Top Boy (Cowboy Films, Easter Partisan Films, Dream Crew and SpringHill Entertainment for Netflix)
· Kit Connor – Heartstopper (A See-Saw Films Production for Netflix)
· Chaske Spencer – The English (Drama Republic for BBC)
Limited-Series
· Anne (World Productions for ITV1)
· Chloe (Mam Tor Productions for BBC)
· Mood (Bonafide Films for BBC)
Live Event
· Glastonbury 2022 (BBC Studios Music Productions for BBC)
· Platinum Party at the Palace (BBC Studios Events Productions for BBC)
· The State Funeral of HM The Queen Elizabeth II (BBC Studios Events Productions for BBC)
Presenter
· Huw Edwards– The State Funeral of HM The Queen Elizabeth II (BBC Studios Events Productions for BBC)
· Martin Lewis– The Martin Lewis Money Show Live (MultiStory Media for ITV1)
· Ramita Navai– Afghanistan: No Country for Women (Quicksilver Media for ITV1)
Science & The Natural World
· My Dead Body (141 Productions for Channel 4)
· My Garden of a Thousand Bees (Passion Planet; WNET Group; HHMI Tangled Bank Studios & Ammonite Films for Sky Nature)
· The Green Planet (BBC Studios Natural History Unit with PBS, bilibili, ZDF, China Media Group, CCTV9, France Télévisions & The Open University for BBC)
Scripted Comedy
· Big Boys (Roughcut Television for Channel 4)
· Cunk On Earth (Broke and Bones for BBC/Netflix)
· Derry Girls (Hat Trick Productions for Channel 4)
Single Documentary
· Dying to Divorce (Dying to Divorce for Sky Documentaries)
· The Tinder Swindler (A Raw Production with Gaspin Media and AGC Studios in association with VG for Netflix)
· Will Young: Losing My Twin Rupert (Wall to Wall Media for Channel 4)
Single Drama
· Life and Death in the Warehouse (BBC Studios Drama Productions for BBC)
· The House (Nexus Studios for Netflix)
· Then Barbara Met Alan (Dragonfly Film and Television & One Shoe Films for BBC)
Soap and Continuing Drama
· Casualty (BBC Studios Continuing Drama for BBC)
· EastEnders (BBC Studios Continuing Drama for BBC)
· Hollyoaks (Lime Pictures for Channel 4)
Sports Presenter, Commentator or Pundit
· Ade Adepitan– Sports Presenter, Commentator or Pundit (Whisper for Channel 4)
· Gabby Logan– Women's Euro 2022 (BBC Sport)
· Roy Keane– FIFA World Cup 2022 (ITV Sport for ITV1 & ITV4)
Sports Programme
· Birmingham 2022 Commonwealth Games (BBC Sport / Sunset+Vine for BBC)
· Winter Paralympics: Today in Beijing (Whisper for Channel 4)
· Women's Euro 2022 (Whisper and BBC Sport for BBC)
Supporting Actor – Female
· Ambika Mod– This Is Going to Hurt (Sister in Association with Terrible Productions for BBC)
· Saffron Hocking– Top Boy (Cowboy Films, Easter Partisan Films, Dream Crew and SpringHill Entertainment for Netflix)
· Adelayo Adedayo– The Responder (Dancing Ledge Productions for BBC)
Supporting Actor – Male
· Adeel Akhtar– Sherwood (House Productions for BBC)
· Stephen Walters – Anne (World Productions for ITV1)
· Stephen Merchant– Four Lives (ITV Studios for BBC)
Writer – Comedy
· Jack Rooke – Big Boys (Roughcut Television for Channel 4)
· Lisa McGee – Derry Girls (Hat Trick Productions for Channel 4)
· Sam Leifer and Tom Basden – Plebs: Soldiers of Rome (Rise Films for ITVX)
Writer – Drama
· Lucy Prebble – I Hate Suzie Too (Bad Wolf for Sky Atlantic)
· Sharon Horgan – Bad Sisters (Merman / ABC Signature in association with Apple for Apple TV+)
· Will Smith – Slow Horses (See-Saw Films in association with Apple for Apple TV+)