's first with the original line-up since 2014 will be held this Friday at .
The – Tom DeLonge, and Travis Barker – are a last-minute addition to the billing at the world-famous music festival in Indio, California.
A new schedule was revealed on the festival's Instagram on Wednesday showing the Feeling This rockers' set time of 18.45pm to 19.35pm in the Sahara tent.
This means fans attending the music extravaganza and those tuning into the live stream will get to see the band before their upcoming reunion tour – which kicks off on May 4 at Minnesota's Xcel Energy Centre.
The trio was forced to of their jaunt due to drummer
Their first tour in almost a decade with co-frontman Tom was due to begin on March 11 but after the sticksman injured his ring finger twice during rehearsals for the jaunt, he required surgery and so they delayed the first 11 shows.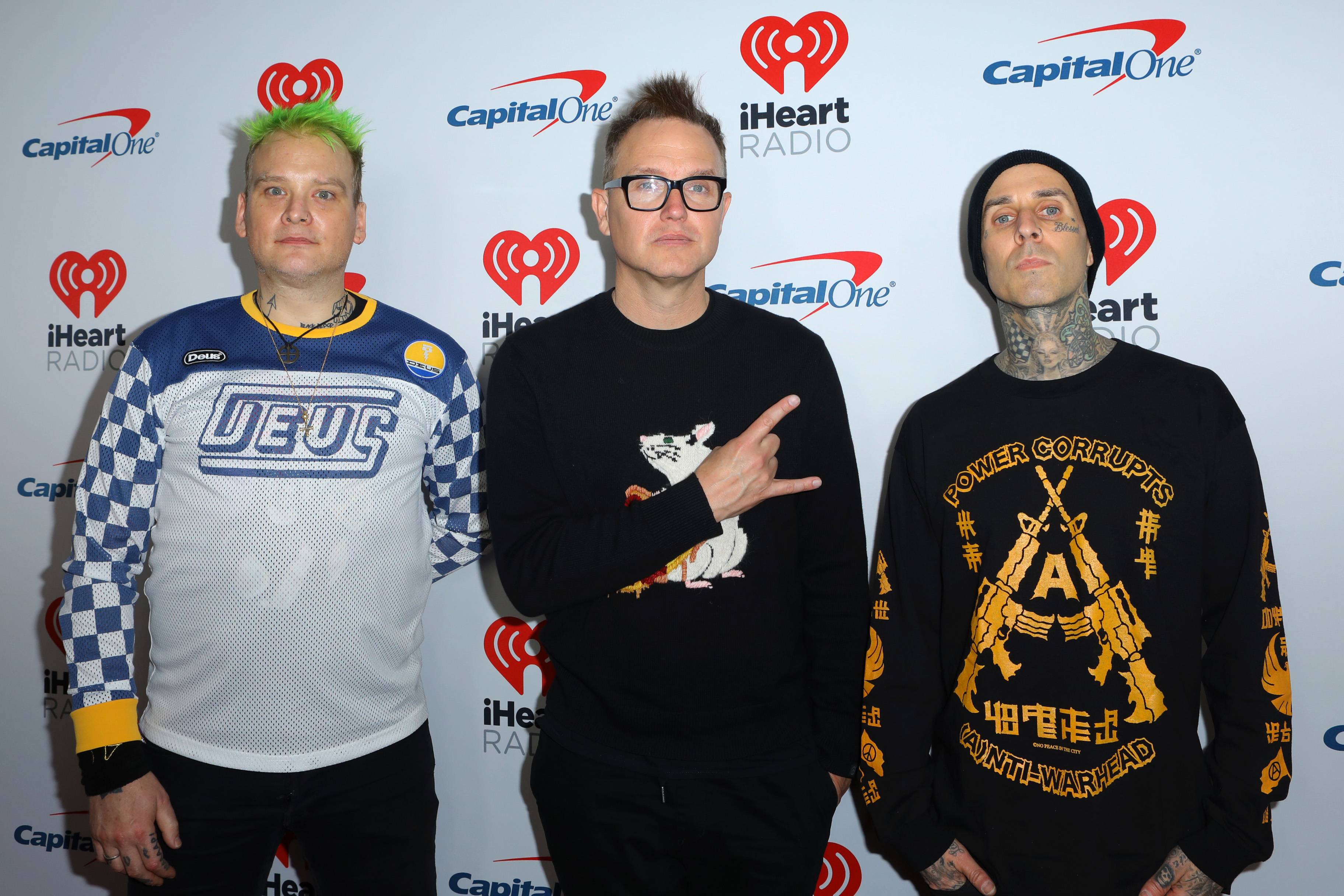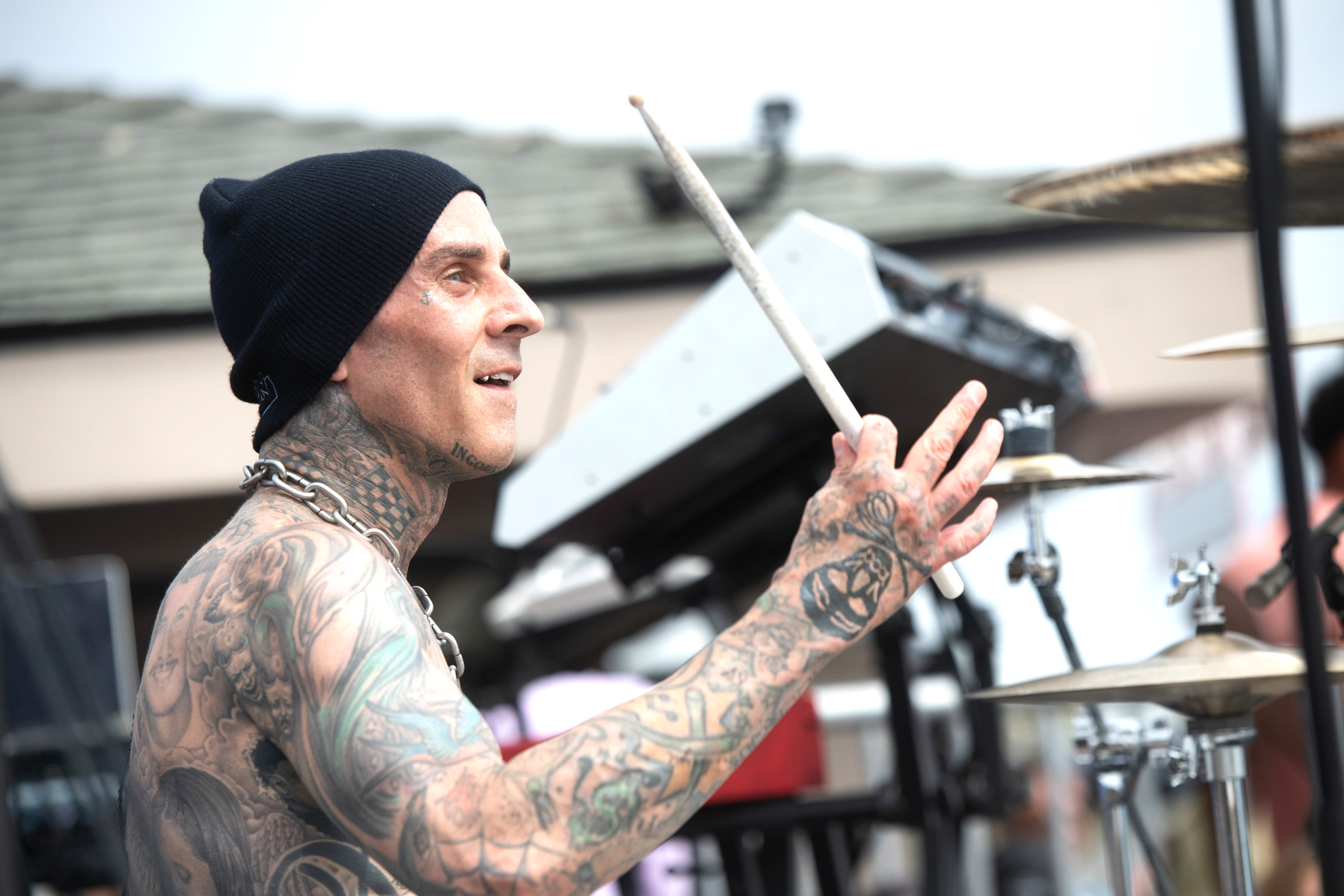 Tom told fans in an Instagram video: 'This has been something we've been aiming to do for so long and we work so hard and we just kind of had one of those freak accidents that nobody saw coming.
'Travis needs to go in and have surgery on his finger and we have to get that well. We have to get that strong before we can do anything else.
'This is just so sad'.
The Latin America leg was impacted, including the first night in Tijuana, Mexico, plus 10 other March and April dates which will now take place in 2024.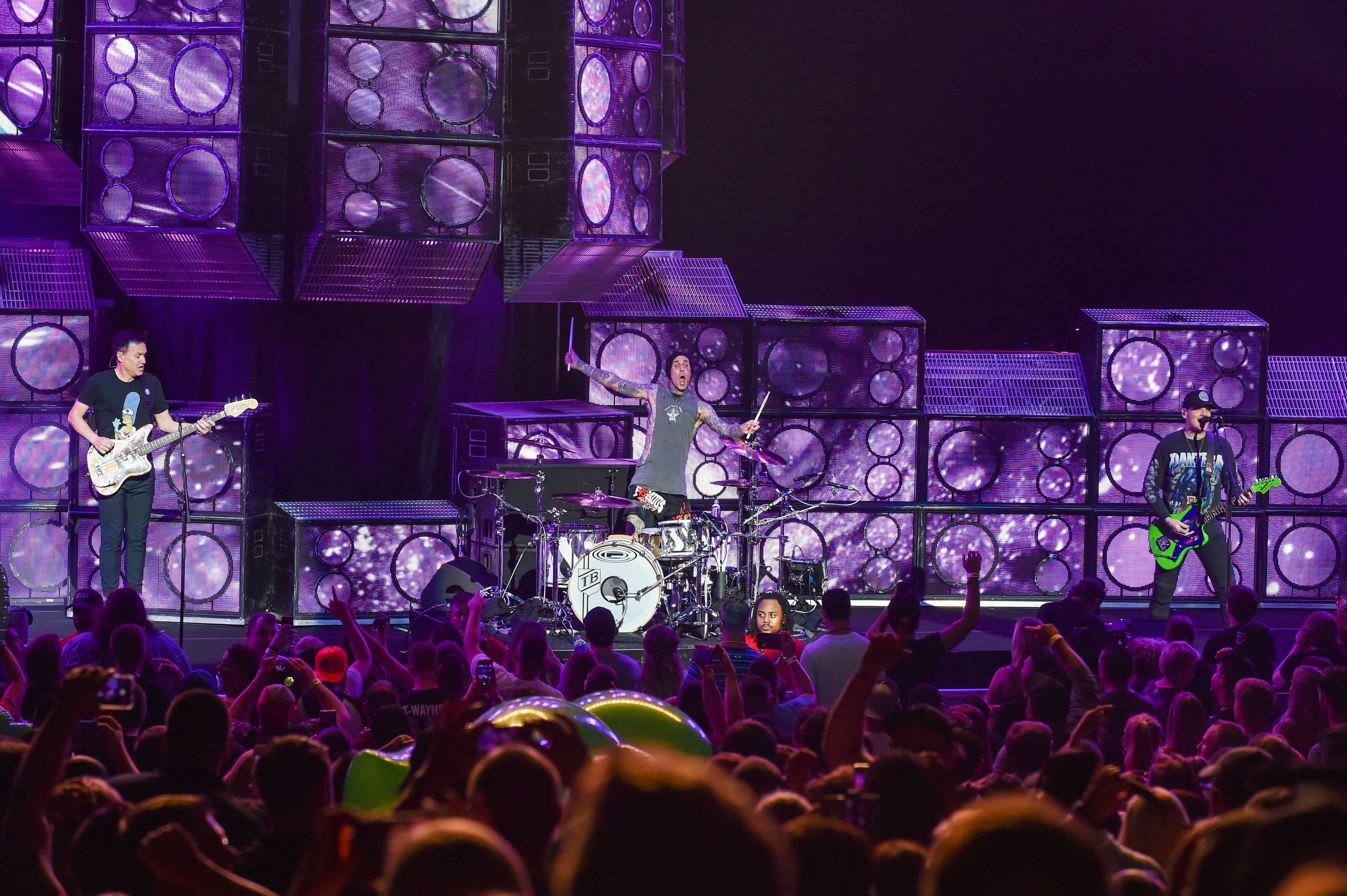 Tom added: 'These were the biggest shows we ever played.
'These are some of the most important places in the world for a band this is like the pinnacle of our career was coming down and playing for you guys.
'So I really want you all to know, we are devastated and we plan to come back'.
Nes of their reunion came after details of Travis's wedding to Kourtney Kardashian aired during their special with Hulu – 'Til Death Do Us Part Kourtney & Travis.
The newlyweds admitted they were blocked from holding their ceremony in a Catholic church due to 'strict' procedures.
They tied the knot last year in Portofino. Italy on May 22 for the third time.