have announced they are going back on the road with a greatest hits celebration.
As fans get excited over the reunion, is set to join them following a series of high-profile incidents in recent months.
The reunion also comes after the boy band star's autism and ADHD diagnosis, which he recently said was 'a lot' for him to 'work through'.
Blue's tour will be Lee's first following his against a Black flight attendant. 
A judge handed the All Rise singer a 12-month suspended prison sentence last month after the 40-year-old was arrested following the incident in July 2022.
Lee was found guilty in a trial in January, having, 'I want your chocolate children,' before trying to give her a kiss and grabbing her by the wrists. He later denied that he is racist.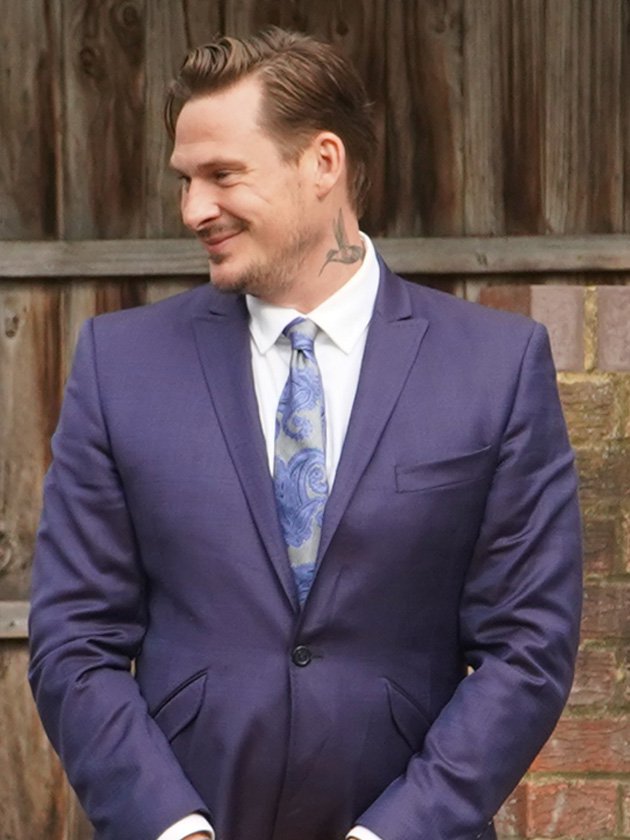 Sharing their tour news with fans, , appeared on , while the remaining members – including Antony Costa, 42, and Simon Webbe, 44 – joined in on a social media video.
'Hi, we're Blue! And our Greatest Hits Tour tickets are on pre-sale from 9am on Wednesday and on general sale from Friday at 9am.
'Can't wait to see you there!', they said.
'We really hope you come along and celebrate two decades of music with us,' Antony said excitedly.
Simon teased: 'We'll be doing all of our hits and, also, there'll be some storytelling. Yes, we've got some stories…'
'I love you boys, my boys!', Duncan said fondly in response.
Speaking in the GMB studio to Kate Garraway and Richard Madeley, Duncan assured there will be 'lots of stories' as there's been 'a lot happening in the past two decades.'
He confirmed that the tour will kick off in April 2024 in Liverpool.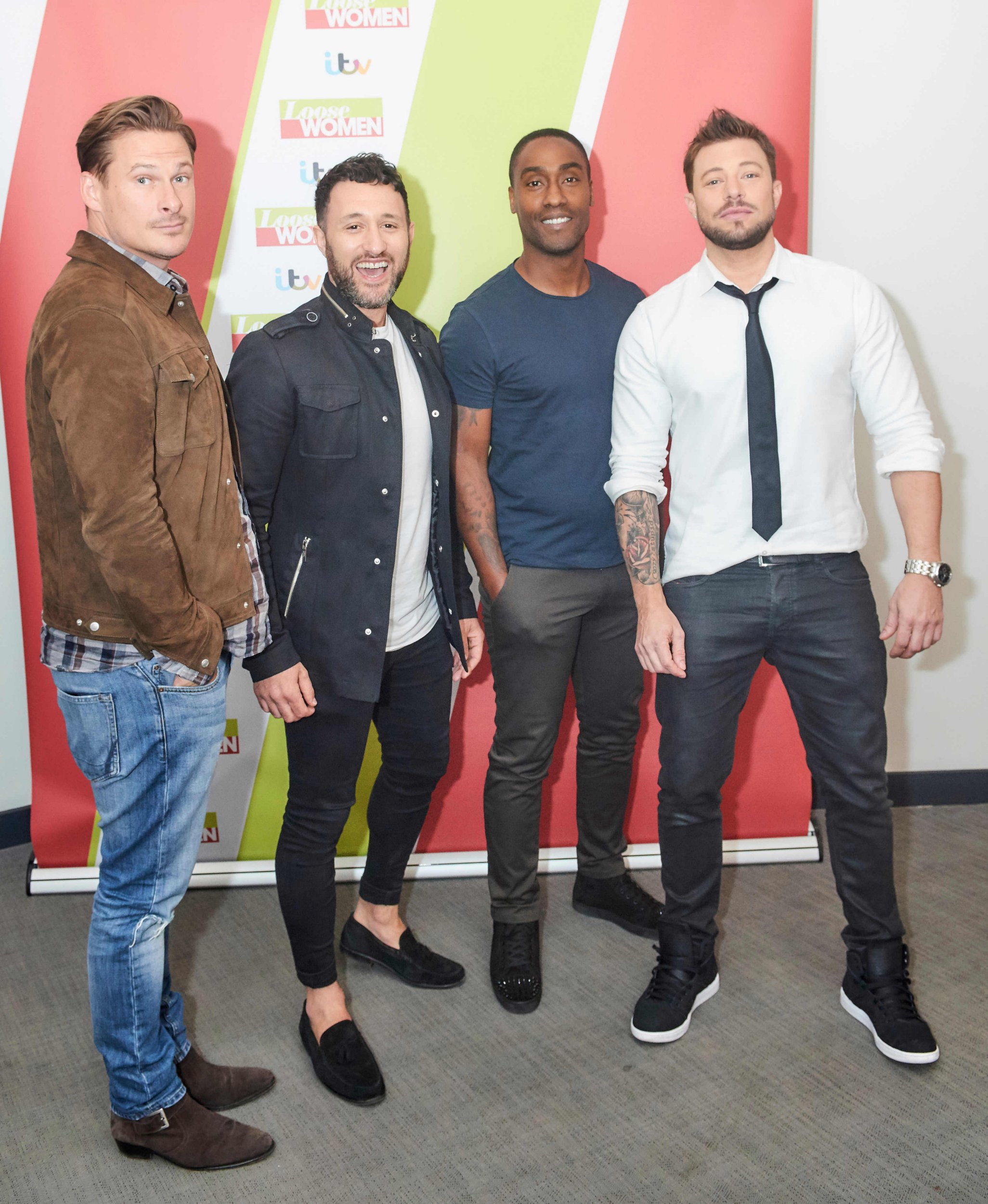 'I can't believe it's been two decades,' said the singer.
'We got together in 2000 and All Rise was released in 2001 – Lee was only 17, I was 22!'
The Guilty hitmakers – who have sold 15milion records worldwide – last reunited in 2022 for their sixth album, Heart and Soul, which was followed by arena shows.
However, they have made plenty of headlines for other reasons over the past 12 months.
Earlier this month, Lee shared a statement to assure fans he is 'ok' after being told he is autistic and has ADHD.
'I've struggled with various things since I was a child, but these things weren't really known about back then or spoken about,' he said.
'What it means for me is that I have a high IQ but my brain works in a different way to others.'
Lee added: 'For all the kids and adults out there who are going through the same thing, there's nothing wrong with you. You might be very clever, highly creative – have highs and lows, but you might deal with social situations differently from others.
'You might react differently, particularly to sounds, sights, smells and even touch. People might think you're being rude, difficult or chaotic.
'This is going to sound a bit weird but I've always hated the wind, the way it feels on my skin when it hits you. I'm particularly sensitive to touch, so when someone does that and I'm in a stressful situation then I might react quickly.'
The singer said there is now 'so much I'm learning about myself' and 'a lot is starting to make sense.'
He signed off: 'In a world of chaos, be kind and I'll see you soon.'
Lee – – claimed in July that he was 'physically assaulted' by a male passenger while on a flight.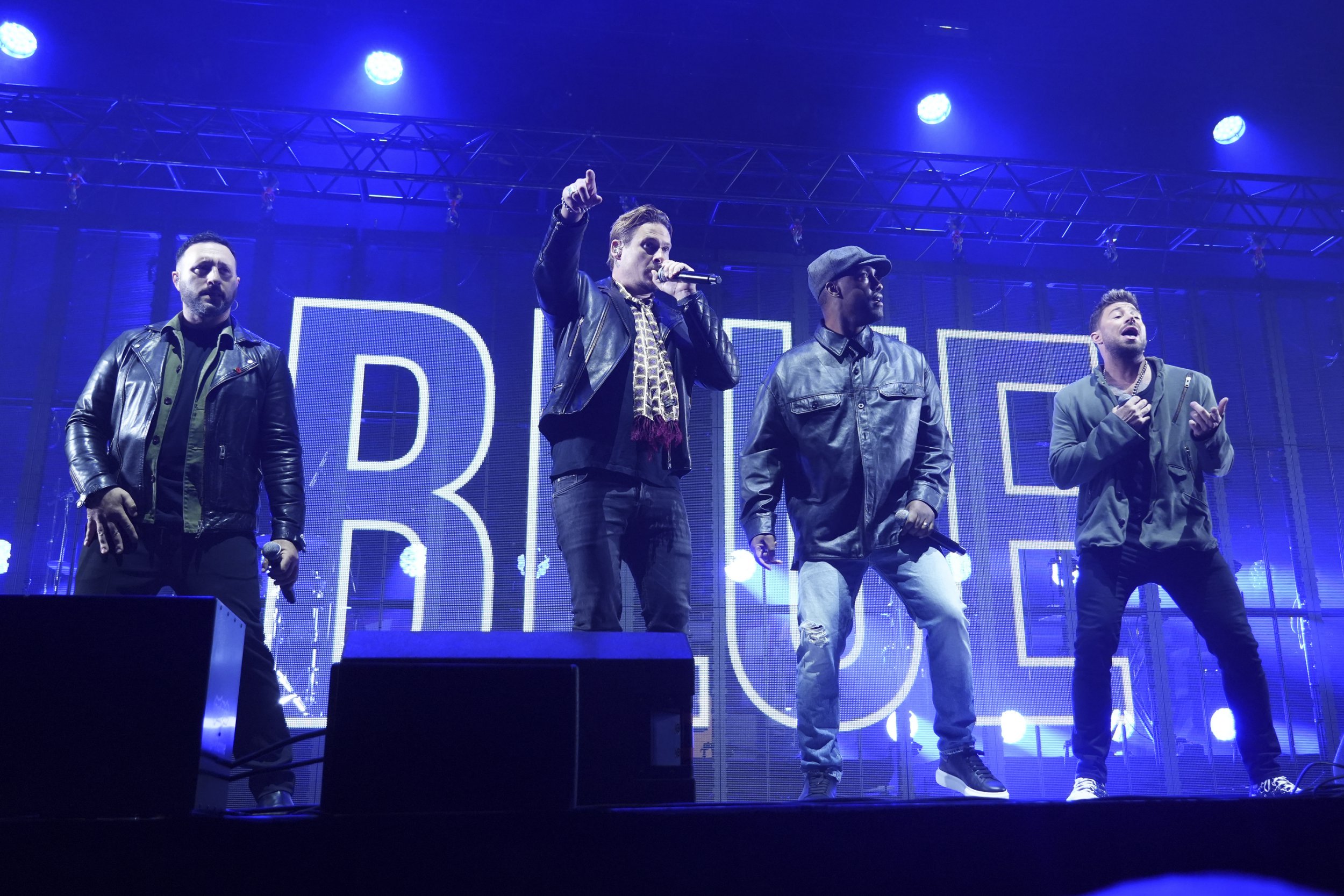 Will you be going to see Blue on tour?Comment Now
'Lee and the rest of the band defended him from the attack, which continued after the plane had landed when the passenger pushed Lee down a flight of stairs causing an injury to his leg,' a statement on Blue's social media said at the time.
They explained that both parties were spoken to by the police in Turkey and Lee voluntarily gave a victim statement, with the support of his band.
The altercation occurred which was considered culturally insensitive and for which he apologised.
Since his own assault trial began, Lee has kept a low profile from public life and is the only member without a social media account.