was seen performing for the first time since it was .
The hitmaker, 34, took to the stage with his Jonas Brothers bandmates and siblings, 35-year-old Kevin Jonas and 30-year-old Nick Jonas, in Arizona on Wednesday evening.
Brothers Joe, Kevin and Nick stopped to embrace in the middle of the show before launching into their hit Celebrate!.
But experts claim the siblings' PDA was a little odd, considering the trio likely arrived together in the same tour bus.
Could it be an effort to ramp up sympathy from the crowd in the wake of Joe's divorce news? Body language expert Judi James thinks so.
She exclusively explained to Metro.co.uk: 'This super-symbolic greeting ritual might be odd when you remember they are brothers who probably arrived together in the same tour bus, but it clearly provides a nice little signal of sibling support that ramps up the sympathy from the crowd by creating a touching-looking moment.'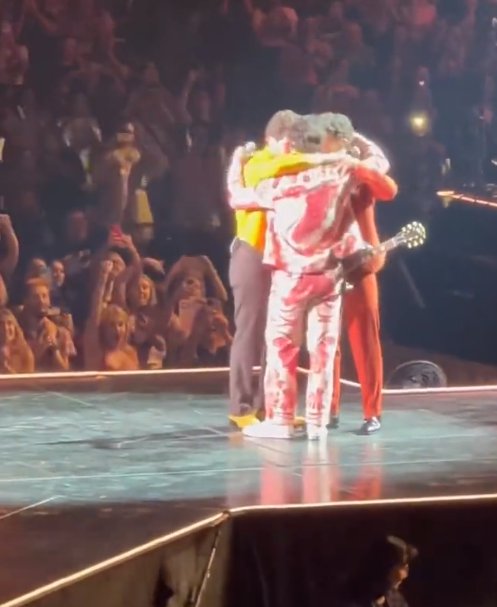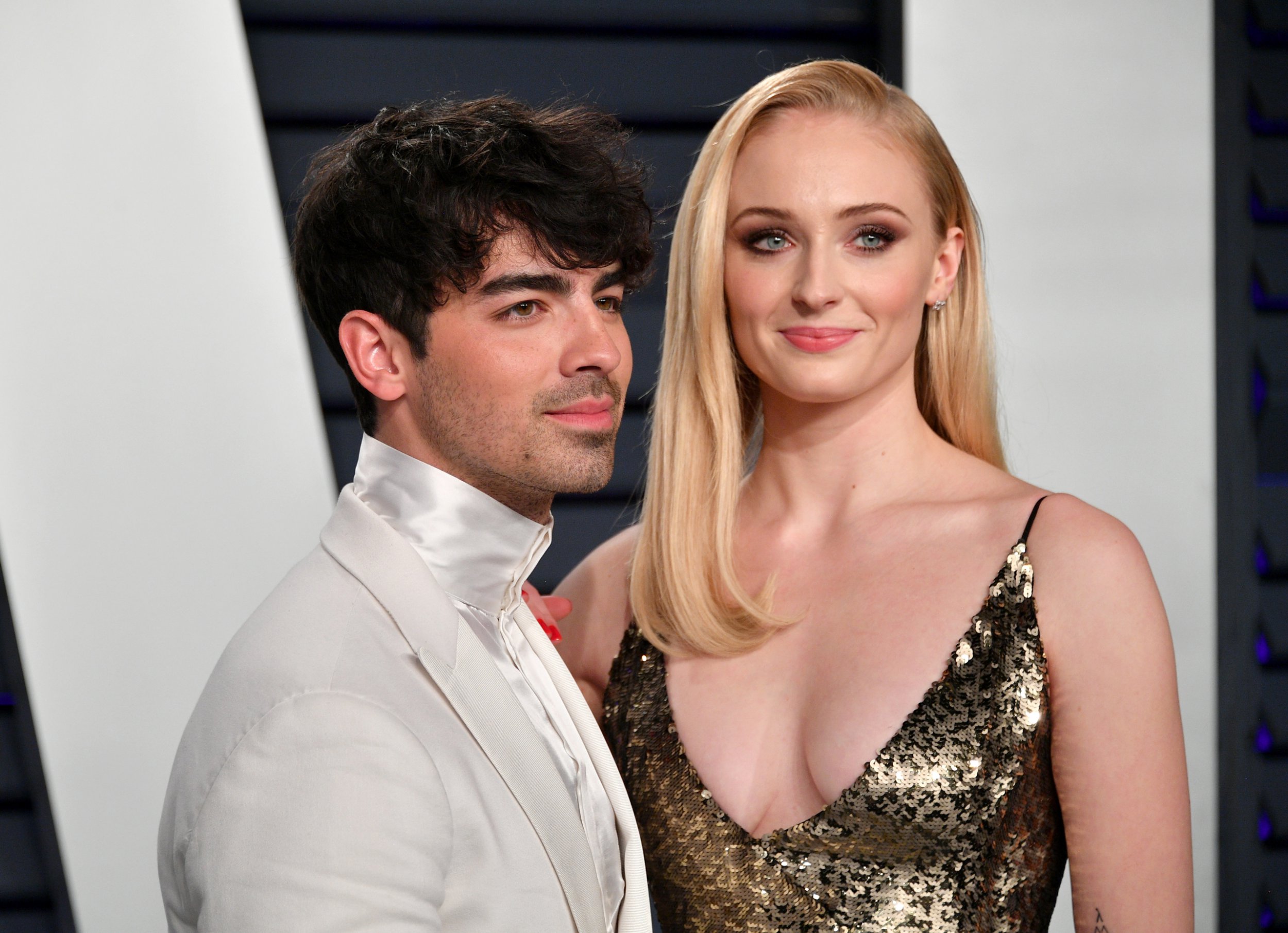 Judi added: 'Most teams have their team-talk and group hug before they appear in public and most performing brothers would have met together off-stage first, even if it's only to tune guitars or share a "non-party-animal" cup of tea.
'But the Jonas Brothers decide to look as though they're seeing each other for the first time that night, walking into a centre spot with one hiking his pants while another stretches his right hand out to instigate the hand slapping-fest before they climax with the group hug.'
She added: 'This pile-on hug looks like a gesture of support, with Joe actually being the one to signal to break with three pats on his sibling's shoulders. Then it's back to being rock gods again as Joe's knee snaps up and they go into their number.'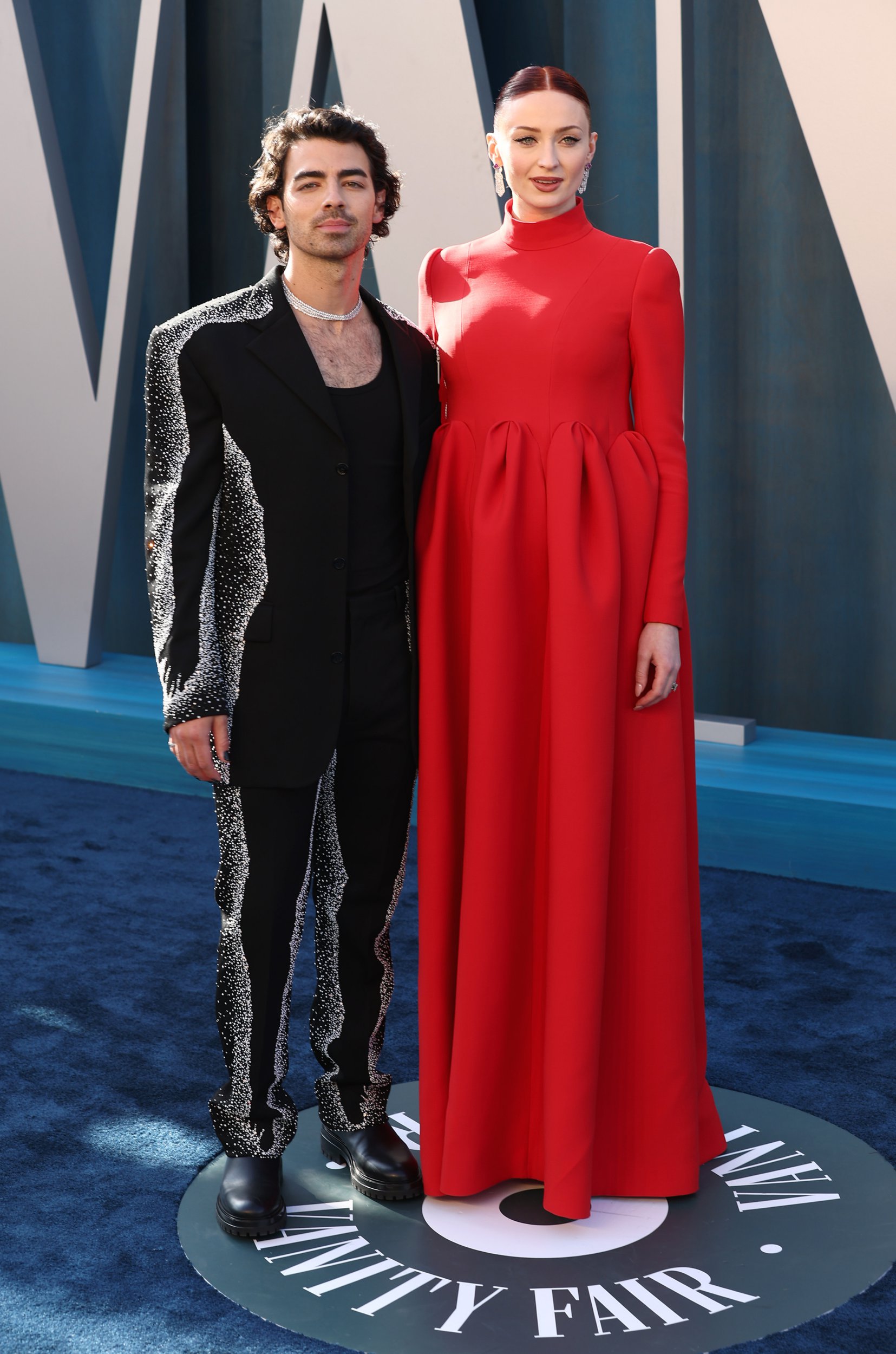 Joe and his star spouse, 27, in a statement this week after he obtained a petition for dissolution of marriage in Miami Dade County, Florida, following rumours swirling around.
After dating since 2016, the former couple took to Instagram to publicly confirm their divorce, asking for privacy for themselves in what they called a 'united decision'.
In what was Sophie's only public acknowledgement of the split, 'a statement from the two of us' was posted to her Instagram grid.
'After four wonderful years of marriage we have mutually decided to amicably end our marriage,' it began.
'There are many speculative narratives as to why but, truly this is a united decision and we sincerely hope that everyone can respect our wishes for privacy for us and our children.'