opened the London Stock Exchange in true style as he prepares for hit HBO show to come to an end.
The actor, 76, visited the iconic Paternoster Square building to ring the bell to mark the beginning of the trading day.
Cox looked every bit as business ready as his iconic Succession character as he was pictured in a crisp white suit and a contrasting black polka-dot shirt.
It comes after the star hit the red carpet in to celebrate 's fourth and .
The Troy star stepped out on the red carpet at the British Museum alongside show creator Jesse Armstrong as the is set to be wrapped up in its final season.
Cox plays Waystar Royco founder and the Roy family patriarch Logan in the show, who has fast become well known to fans due to his irritable behaviour and his simple catchphrase – 'f*** off'.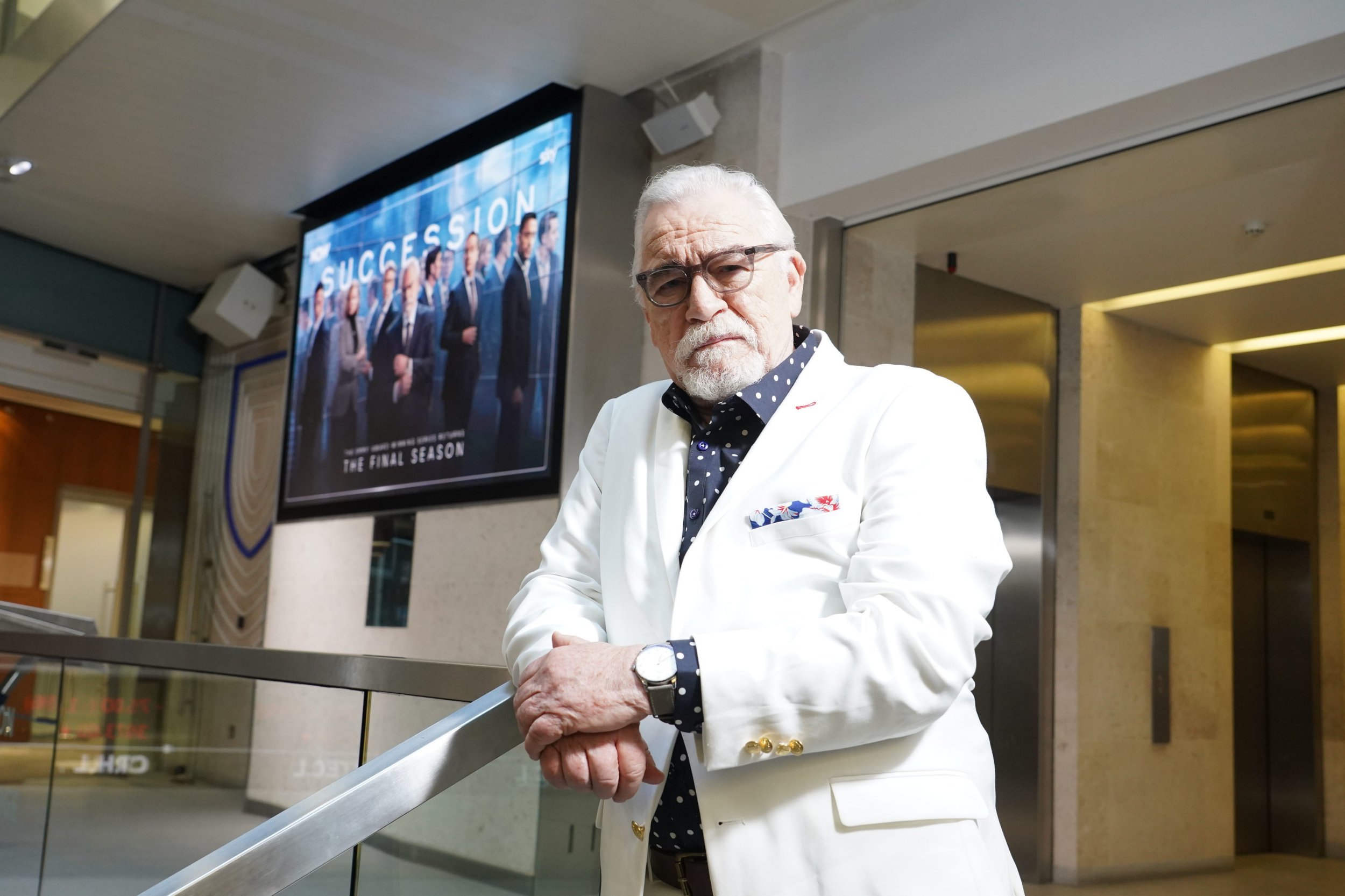 Other stars in attendance included Ella Eyre, Aimee Lou Wood, David Harewood, and Jamie Carragher.
It comes after life imitated art at the New York Succession premiere as Cox went full Logan Roy and could be heard shouting at the end of the red carpet.
The commotion was caught by during an interview with Fisher Stevens that was interrupted during the commotion.
'It's building obviously to an ending,' Stevens said of the show's finale before Cox could be heard shouting in the background, 'You can hear Brian screaming; Brain is, um, still mad.'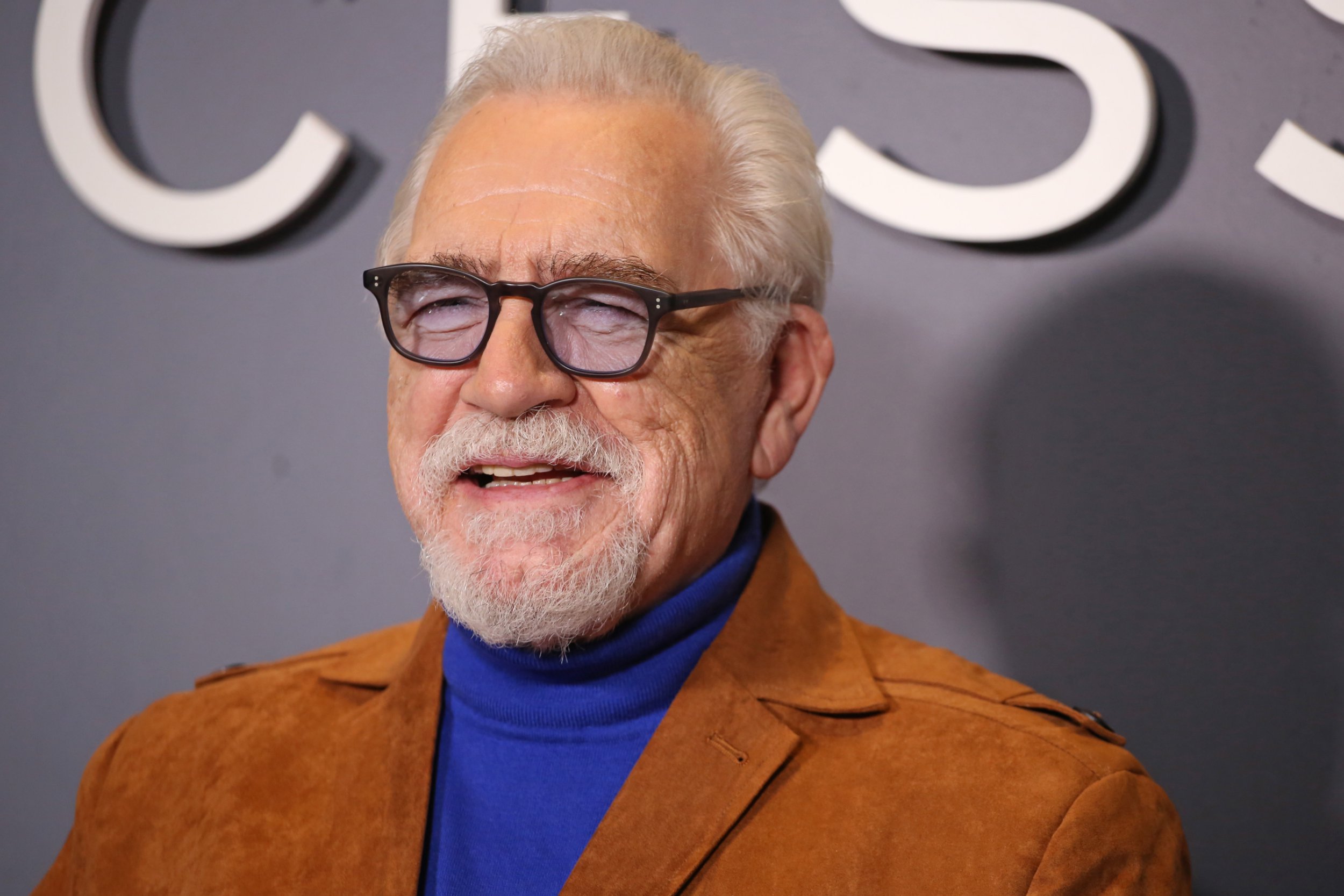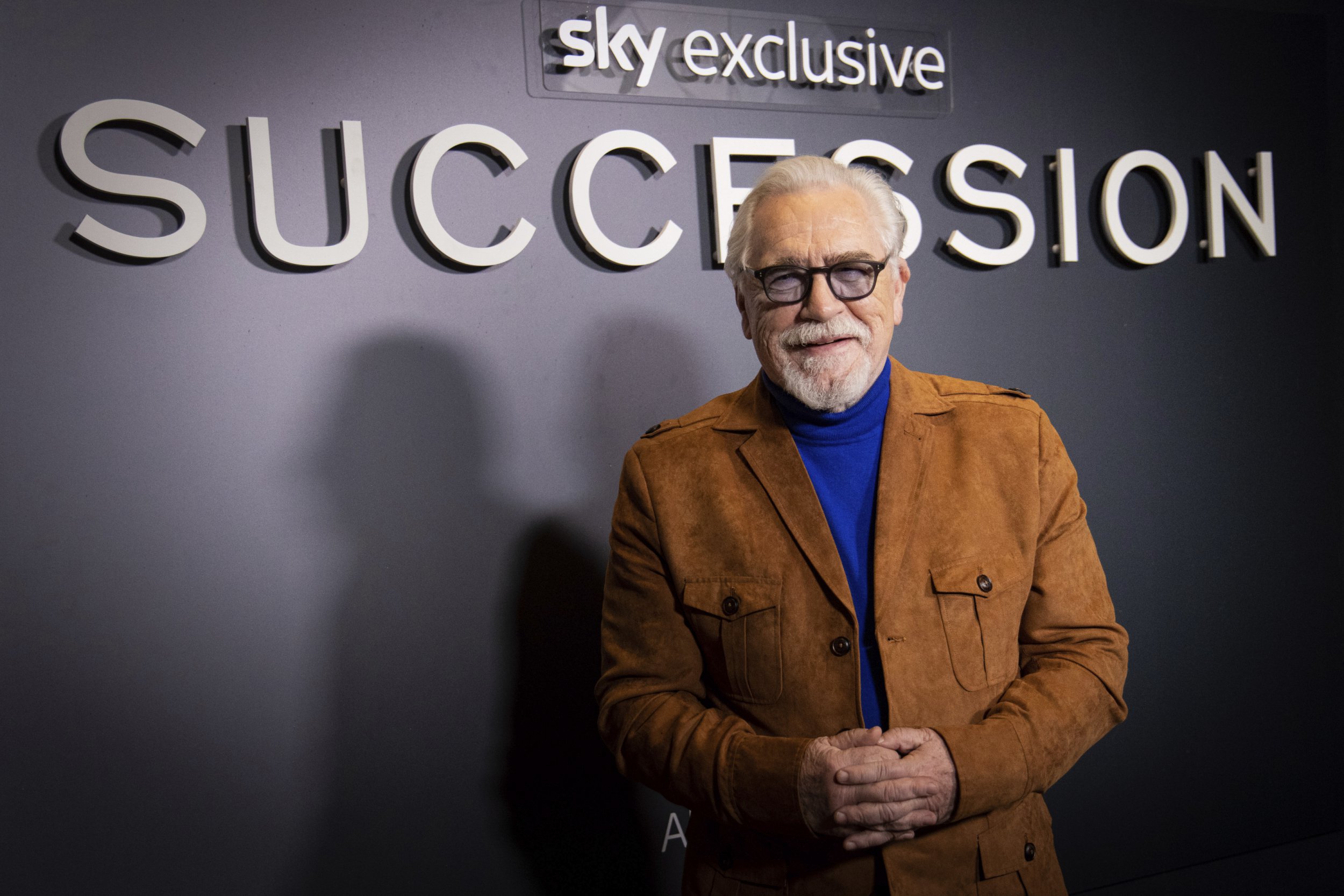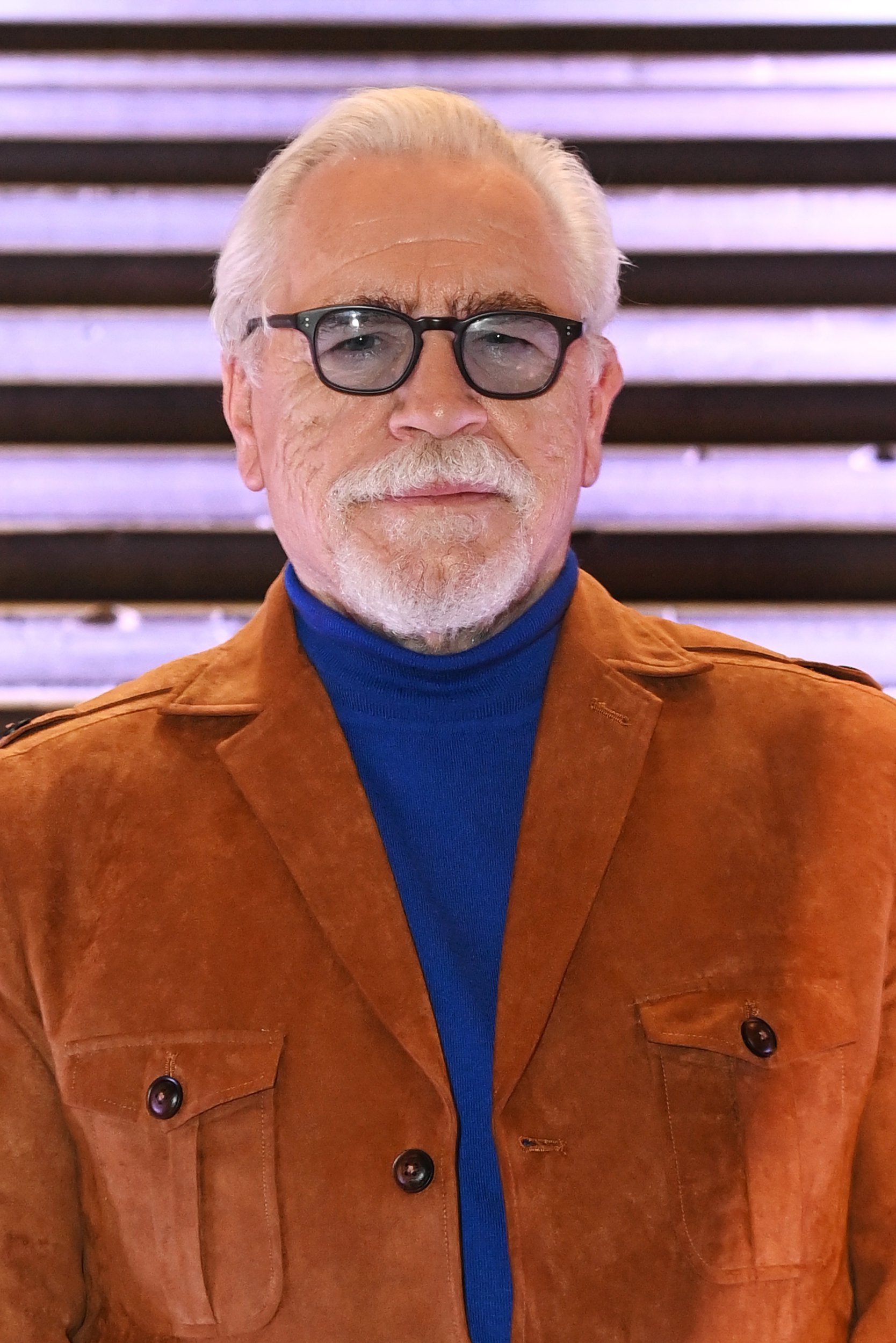 Stevens played down the incident, saying Cox was 'having a good time'.
'He's enjoying his final premiere of the show. Sorry, that was interesting. I wonder who he's screaming at?'
The actor insisted that Cox was not being serious, and joked 'he can do whatever the f*** he wants.'
Speaking to Deadline after the kerfuffle, Cox shed some light on what happened on the red carpet.
'There's always this problem with photographers. They're like "go right, right, right", and I was like "Get your f***ing s*** together'," he said.
Cox opened up to about the in the show, which he stars alongside Jeremy Strong, Sarah Snook, Kieran Culkin, Nicholas Braun, Matthew Macfadyen, and Alan Ruck.
The star said he felt Logan was 'stuck' in his current place in the world.
'I think that's his tragedy, in a way,' he added. 'There's a certain misanthropy there, and we haven't been given clues as to where that misanthropy comes from.
'That's why the writers are so gifted, because they don't dwell on that. They know that human nature is much more complicated. And so, Logan is full of little clues, but there's not a resolution to him because the writers don't want that resolution.'
Succession season four begins on March 26 on HBO Max.
Follow Metro on Snapchat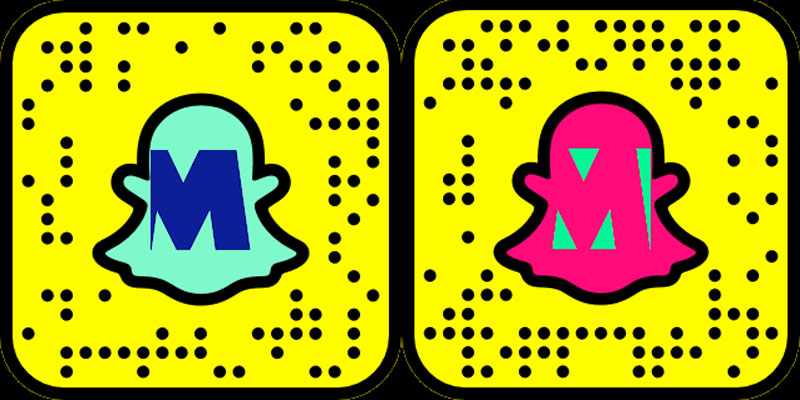 You can follow our new , the go-to place for all things pop culture.
Keep up with the latest Showbiz exclusives by following .
And football fans can indulge in all the transfer gossip and more on .