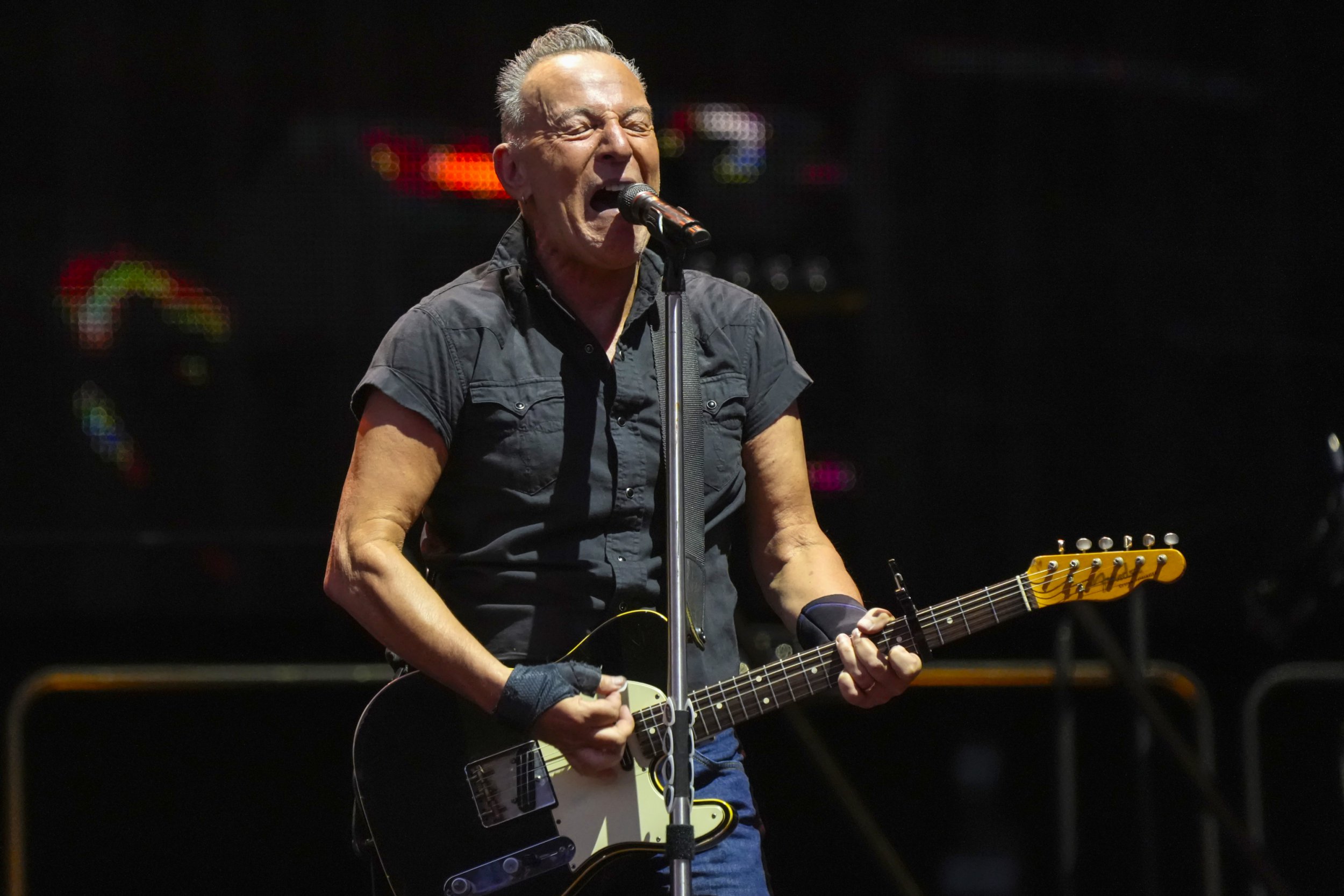 Bruce Springsteen has offered a health update after being forced to postpone his tour dates once again.
The Dancing In The Dark singer, 74, previously revealed his heartbreak at having to move all his September performances .
In a new update on his Instagram page, a statement explained that doctors have advised the musician to continue treatments until the end of the year – meaning that his remaining dates have all been moved.
'Bruce Springsteen has continued to recover steadily from peptic ulcer disease over the past few weeks and will continue treatment through the rest of the year on doctor's advice,' the message read.
'With this in mind, and out of an abundance of caution, all remaining 2023 tour dates for Bruce Springsteen and The E Street Band will be postponed until 2024.
'Rescheduled dates for each of the 2023 shows, including those postponed earlier this month, will be announced next week, all taking place at their originally scheduled venues.'
'When the new 2024 dates are announced, those unable to attend on the new date who purchased their tickets through official ticketing companies have 30 days to request a refund,' the statement continued.
'All tickets for postponed performances will remain valid for the newly announced dates.'
In a separate message, Bruce added: 'Thanks to all my friends and fans for your good wishes, encouragement, and support.
'I'm on the mend and can't wait to see you all next year.'
Fans were quick to offer the star their well wishes, .
'Get well soon! See you in full force in 2024,' a follower commented.
Another agreed: 'Prayers for a fast and full recovery. Thanks for all you have given this world. It's a better place because of you and THE E STREET BAND!!'
'Your health is the most important thing! Wishing you all the best, take good care of yourself and see you further on up the road…,' one wrote.
'We hope your enterely recover and come back strong in 2024. We will there side by side with you [sic],' a commenter said.
As an Instagram user added: 'Love to you Boss – will miss you and look forward to a triumphant return.'
Earlier this month, it was revealed that Bruce was being treated for symptoms of peptic ulcer disease, meaning a selection of concerts had to be rescheduled.
The Mayo Clinic states that peptic ulcers are open sores that develop on the inside lining of your stomach and the upper portion of your small intestine.
Just weeks before this, he sparked concern from fans after he postponed two planned dates in Philadelphia after being 'taken ill'.