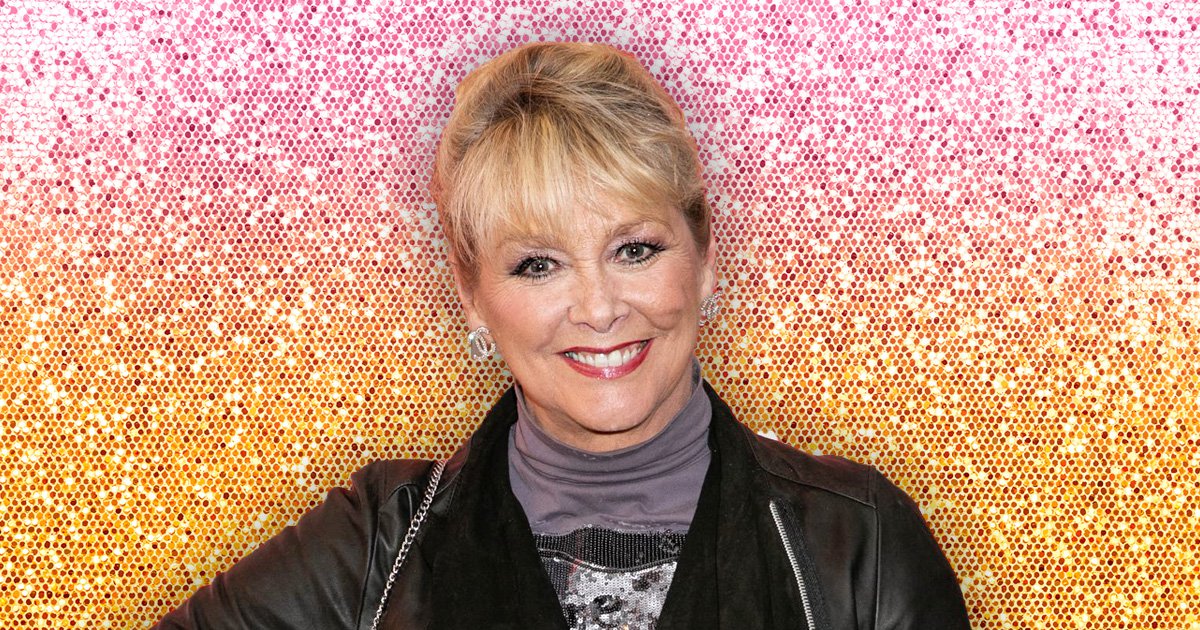 Former winner and Bucks Fizz icon Cheryl Baker, 69, tells us about how the 1981 win changed her life forever, the surprising behind-the-scenes stories, and her thoughts on this year's UK entry ahead of the 2023 Song Contest in Liverpool.
We're fully in mode now – are you feeling the buzz?
Ha! I've been feeling the buzz ever since Sandie Shaw won in 1967. I love it. Eurovision is my life, I adore it. As soon as I knew it was going to Liverpool I went straight onto Airbnb and booked my accommodation, so I'll be up there for the whole week.
It's 42 years since Bucks Fizz won. Does it feel that long?
It doesn't feel like I'm even 42 years of age, let alone Eurovision being 42 years ago. It's really weird, it's really weird that it's so long ago. I remember absolutely everything – every emotion, all the highs and all the lows of Eurovision. Well, there weren't many lows. In fact, there weren't any lows. But I remember everything. It was the most phenomenal night of my life, and it changed my life completely. I wouldn't be talking to you now if I hadn't won Eurovision in 1981. Age is a weird thing, isn't it? When you live in a bubble, like we do, which always takes you back to 1981, I don't feel the age I am – and it's so unfair! I want to still be in 1981, it was a great year.
Is there anything from behind the scenes from Eurovision that people would be surprised by?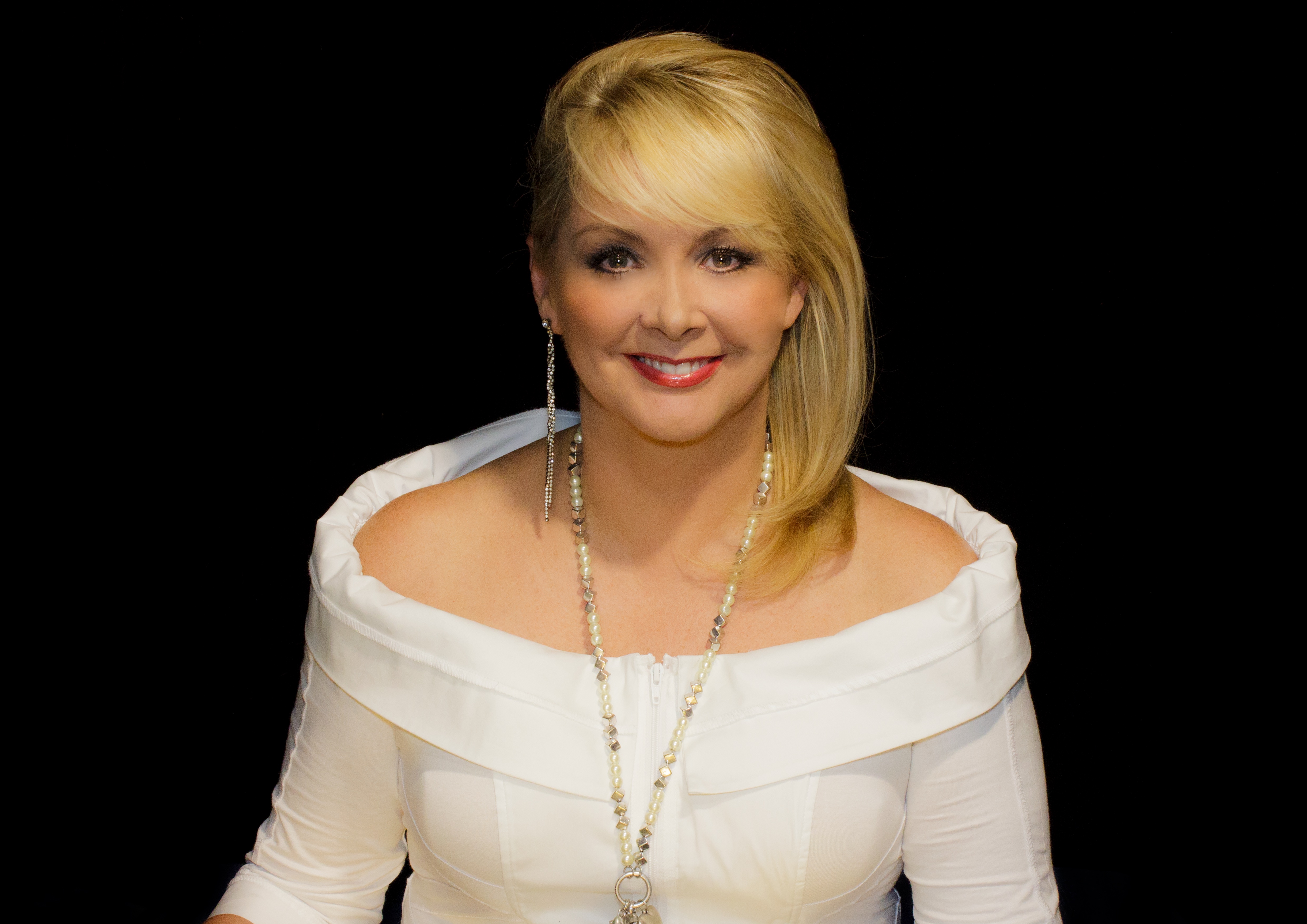 When we won, the last vote was I think we got 8 points and I think Germany got 12 points. But it meant we couldn't be beaten, we were however many points ahead of Germany and couldn't be beaten. But all of the cameras went over to the German girl, Lena, and my initial thought was, "Hang on, I thought we'd won?" I thought then I must have miscalculated. And she was ecstatic! She was beaming like she'd just won. And I thought, "Well obviously she has! She's won and we haven't, I added up wrong." So that was a bit weird.
If you watch that moment on YouTube, you can see the moment when Mike, Jay and Bobby are running out to collect the award and I'm nowhere to be seen. I can't remember that exact moment, I have a lapse in my memory, but I think I was still trying to convince people we hadn't won, that it had gone to Germany. It was so touch and go with the voting. Because Mike said, "We've won! We've won!" But all the cameras went to Germany, so I thought he was wrong. That was really bizarre.
40 years ago your outfit changes were considered risqué. No one would bat an eyelid at them now, what do you think of how Eurovision fashion has evolved over the years?
I think it's amazing, I love it. I love the outfits, the costumes, the sparkle, the special effects, how the venues are massive now. Our venue was big, but if you look back it was very boring. The whole look of Eurovision then doesn't compare. And the outfits – there's an awful lot of skirts ripping and n**ed.n**ed flesh now and it looks fantastic. And if I had their tiny bodies I would do the same!
But I think when we did Eurovision and we ripped the skirts off it was a groundbreaking moment. I think it did make people realise that it's not just about the song, it's about the whole thing and the outfits are a major part of this. I think Bucks Fizz's performance and the skirt rip certainly changed the face of the outfits in Eurovision.
A few years ago people suggested – yourself included – that Brexit meant the UK wouldn't get a win for a while. How did you feel seeing Sam Ryder do so well?
He's changed the face of it, hasn't he? Thankfully. Unfortunately, I do think politics comes into it, and it's very obvious when the voting comes in and the juries vote for the performance and the song, and then it goes to the public vote and you see what the public really think. A couple of years ago, the UK entry was doing okay, it was on the left-hand side of the board, and then the public came in and it dropped all the way down to the bottom and it was appalling. That was the rest of Europe saying, "This is what we think of you." So I do think there's a political vote and I don't think Brexit did us any favours whatsoever as far as the rest of Europe was concerned. But we've moved on from there, it's a few years later, Sam Ryder did a magnificent job of representing the UK and changing the face of the UK's Eurovision entry. Because we haven't had the best entries in recent years.
You can't cry about not doing well in Eurovision if you haven't got a great song. And we've had good songs but we haven't had winning songs. I don't think we've deserved to come as low as we have in recent years, but Sam had a massive following on the socials, and was happy to get out there and promote, promote, promote all over Europe. He did a magnificent job and he's got the most phenomenal voice and looks amazing with the hair and everything. He's just turned it around. The rest of Europe suddenly fell in love with us, and the rest of the UK fell in love with Sam and Eurovision again. I met him a couple of weeks ago and I bowed to him. I said, "Sam, you are my new Eurovision God." He changed it on its own, that's why we're all excited. It's coming to the UK because of Sam, because he came second, and we're all excited about the Eurovision because of Sam, he's made us think it's great again, it's okay to like Eurovision again.
We have Mae Muller representing the UK this year, what do you make of her track and the UK's chances?
I think she's got a great chance… I've listened to all the songs and she's as good as any of them, but she's up against really stiff opposition, especially Loreen.
Euphoria is probably one of the best Eurovision songs ever and she's performing again and it's a great song again, and she does an amazing performance. So I think Sweden are in with a really good chance. But there are some great songs this year. Mae is up against stiff opposition – however the host nation does well, and sometimes wins again. But Mae is a great performer, it's a good song – as good as any of the others, so I think she'll be top five.
Mae is outspoken about her beliefs which has seen her subject to criticism lately – is that fair or is Eurovision a space where you can be yourself and air your views?
I'll be perfectly honest – I don't watch the news, I don't read the news, I ignore the news. I find it all too depressing. So I actually don't know what she said. I read somewhere she said she hates the UK or something, but I think everything needs to be taken with a pinch of salt. But social media – back in the day, you just had newspapers and TV and they were really great at promoting, the BBC was great at promoting. When we did the Song For Europe and won, by the time we did Eurovision it was just three weeks later and we were already number five in the charts. We were promoted and pushed, but because of social media now you don't get that any more – but you do get the trolls and adverse comments, and unfortunately that's the way it is. So I would say to Mae, whether you said those things or you didn't, just ignore it, get on with the job and try and bring the trophy back for the UK.
You're still very close with Buck Fizz members Mike and Jay and perform under The Fizz. What do you think it is that's cemented your friendship after all these years?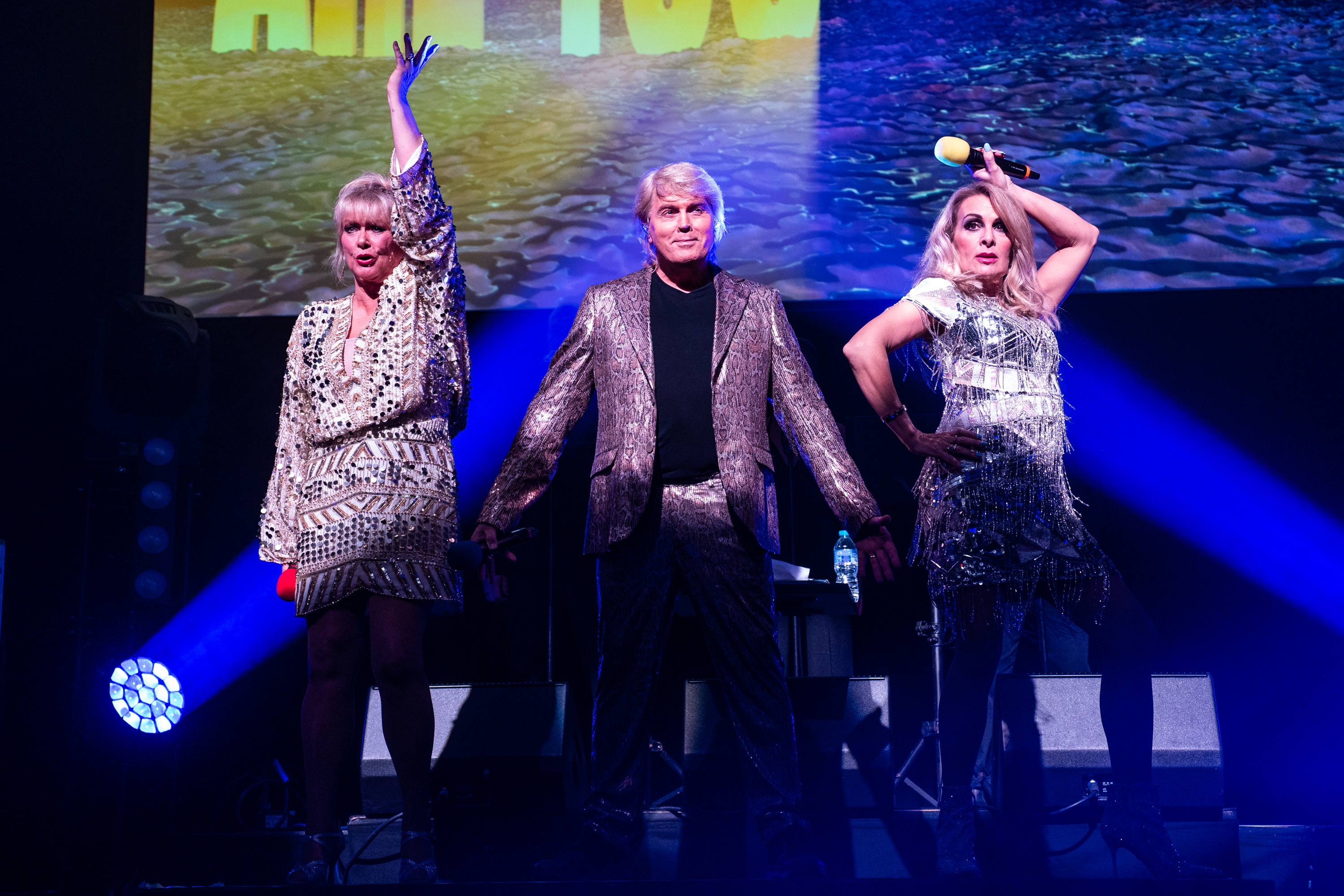 Mike and I were always mates. Even when I left Bucks Fizz in 1993 and it wasn't until 2004 that we worked together again, we were still mates and I would see him and we would socialise. Jay however, I didn't see for 23 years. She left Bucks Fizz in 1985 and it was a real dark cloud she left under. We'd had a coach crash, there was a lot of stuff going on in the papers, there was all sorts. But we got together again for a television programme called Pop Goes The Band and I didn't know how I was going to react when I saw her. But my initial reaction when I did see her was to give her a hug because we had history – we had all these massive hits, we'd won Eurovision, we'd travelled the world together, we'd been in this awful coach crash. And so I wanted to hug her. This was a girl who was a major part of my life. And ever since then we've worked together, the three of us, under the name The Fizz – as we're not allowed to use the name Buck's Fizz, which is ridiculous.
But we're closer than ever before because we've been through an awful lot. Recently she's had cancer of the tongue and had part of her tongue removed. It's been a lot of trauma, a lot of stuff going on in Bucks Fizz's history. It's held the three of us together, and we are mates. It's great we're still gigging. Eighties' music is still huge. It's wonderful. Apart from Eurovison week when everyone wants a slice of us, with festivals and eighties weekends, we're full-on working all the time. It keeps you young – I love it.
Jay is now doing great. [Diagnosis and surgery] was about three years ago. But to be a singer and to have half of your tongue removed is such an extraordinary thing to happen. But she's coped magnificently well, she really has.
After the coach crash you helped set up head injury charity Headfirst. Why was it important for you to do this?
It was December 1984, 11th of December, and Mike Nolan and I went through the windscreen. I had broken three vertebrae in my spine, but he had a blood clot on the brain and needed emergency surgery to remove it. He was given the last rites, he died on the operating table three times and they resuscitated him. So that's why we started Headfirst. I said to the surgeon, "What can we do to say thank you?" And he said, "We need more research into brain damage."
Because when we had the coach crash, Mike had a terrible headache but he was still compos mentis, he came in to see me because I'd broken my back and couldn't walk. So he came into me and I went, "Oh blimey, if your fans could see you now." Because our heads were masses of blood and glass – going through the windscreen, that would happen I suppose. But he went, "Oh don't make me laugh Cheryl, I've got a really bad headache." And that night he slipped into a coma. And in that time, the damage he had done in his brain was travelling. We know that now because of the research. It travels almost like electricity, and as it travels it damages brain cells. And then it accumulates into a clot and that's when it can be fatal, which is what almost happened to Mike. We know that now because of research, and that's why we started the charity. It doesn't exist any more, it's now part of King's College Hospital, and all our equipment and everything went into it. So I'm not a trustee of that any more, but I just ran a half marathon for a charity called Abigail's Footsteps, which is for bereaved parents of stillborn babies.
I support a lot of charities. I think you've very lucky, in our industry, to just be a name that opens doors, that makes people interested. And you can just say "I support this charity" and people support it because of you and donate money. I think it's almost an obligation for celebrities to do that. Because we can. I mean, who wouldn't want to help any charity if they possibly can help just because they are who they are? And I have to tell you, I hated the half marathon. It was the last one I will ever do and it absolutely Ki**ed me. But I made thousands of pounds for the charity and I'm thrilled about that – just because I'm Cheryl Baker.
You were in A Song for Europe and Eurovision a couple of times, and you obviously still love it. Would The Fizz ever come back and represent the UK again?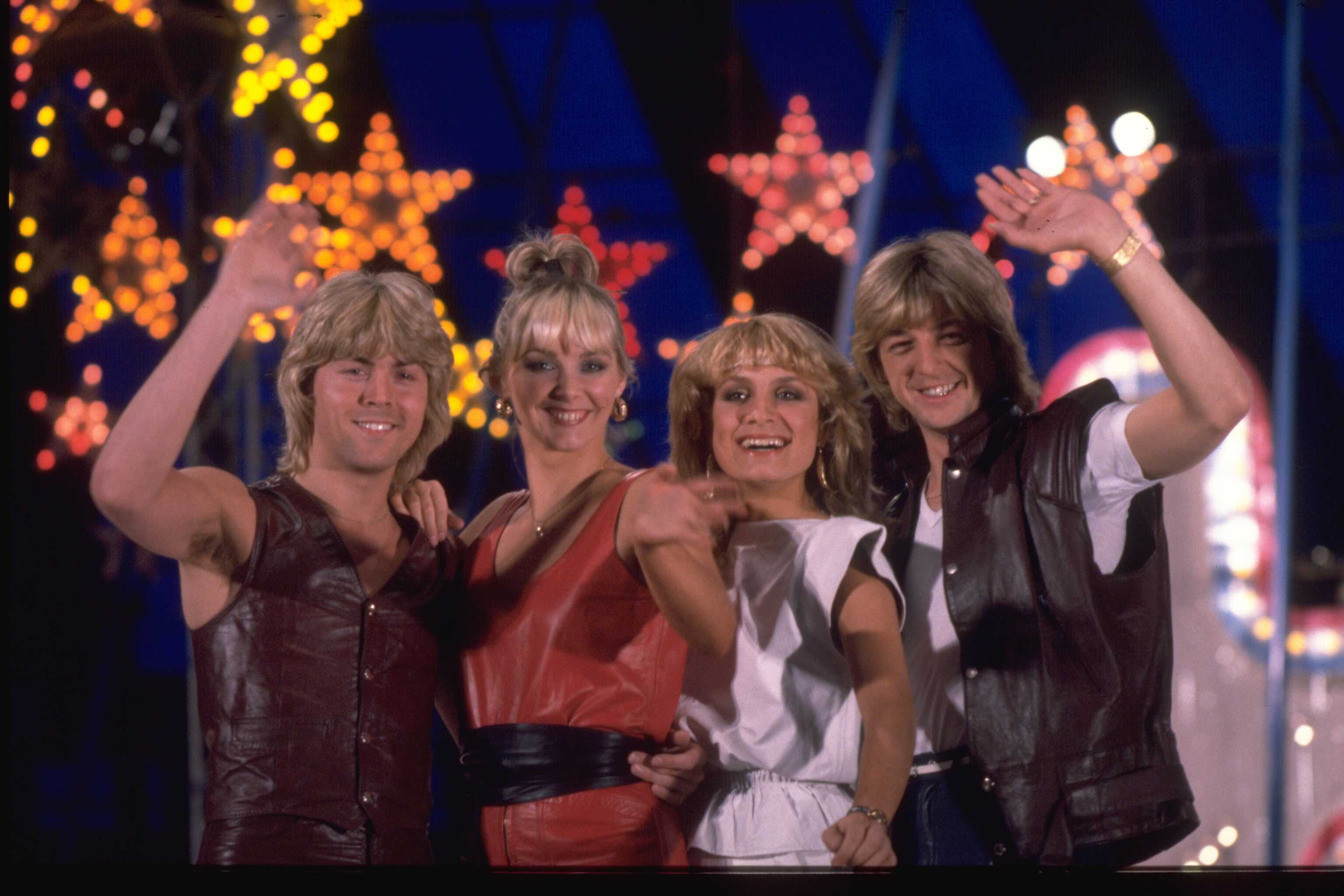 Do you remember the Russian Grannies? Could you imagine? The three of us, all in our sixties, coming on with our Zimmer frames. No, I don't think so! And I mean, what are the chances of winning again? No, absolutely not. It's fantastic to wear that crown of having been a winner.
There's only been five winners in the whole of the UK, ever, and we're one of them. And I never want that to be tarnished by going on and trying to win again. Because if we didn't win it would be a sad day. So no, I'm happy to just remember that 1981 win and work off the back of it – which we still do!
What are you most looking forward to in Liverpool?
We've got loads of TV and live performances that week. But my whole family in going up, my children's godparents, friends, we've rented a big barge on the river. I'm looking forward to the craic! I'm looking forward to the laughs and the music and the vibrancy and the colour. Where everybody is pulling in together. It's just a big, happy, lovely occasion. And it's so great to be a part of it. And each time it's got better.
That whole coming together of nationalities and creeds, colours, whatever you are and wherever you're from, whatever your religion or sexuality you're all there together to celebrate Eurovision and I think that's a beautiful thing.
Cheryl Baker was speaking on behalf of online casino