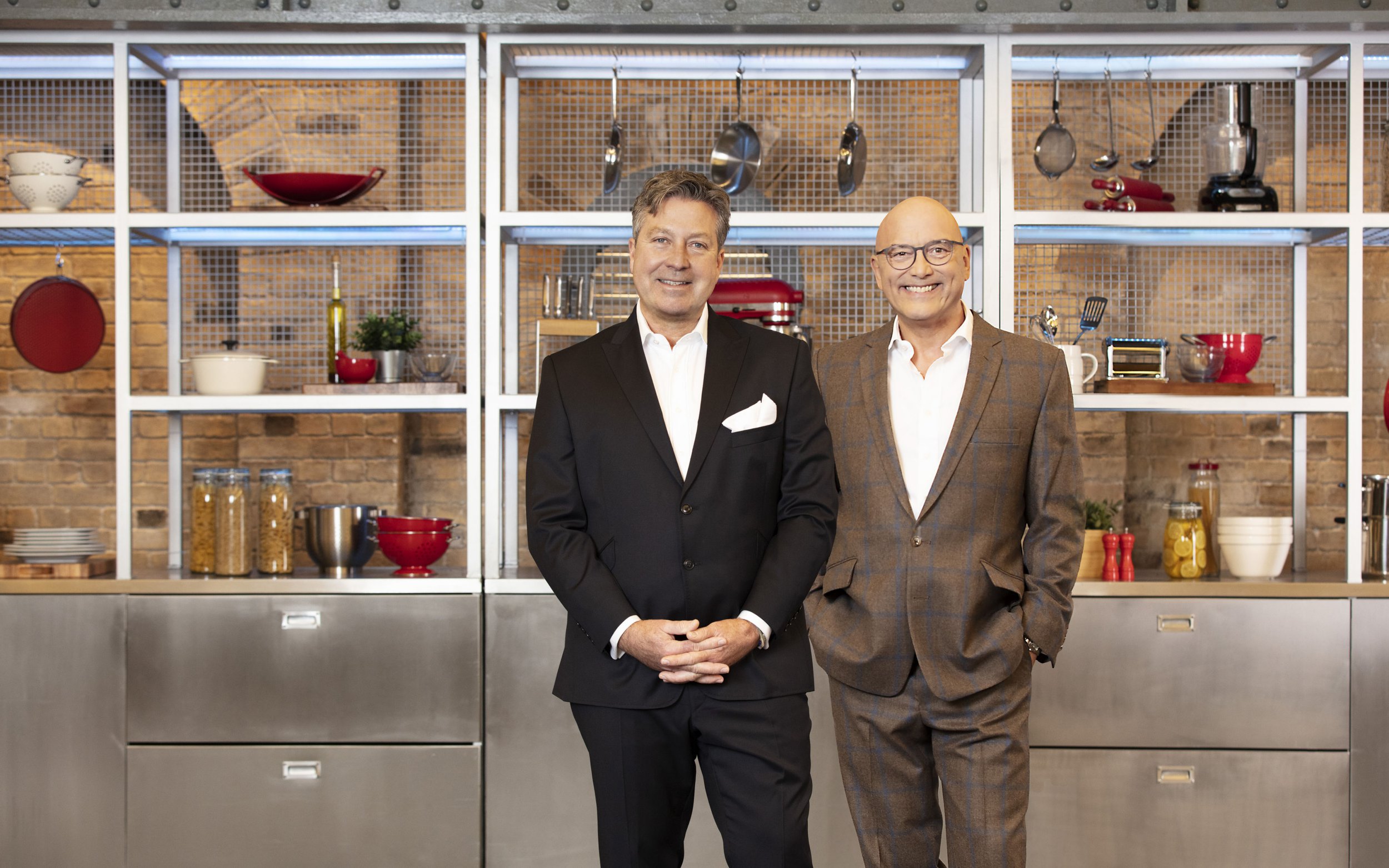 A few familiar faces got hot and flustered in the kitchen on tonight's last semi-final round of Celebrity Masterchef.
Next week, five kitchen dab-hands will be battling it out in the finals of the cheffing competition, judged by John Torode and Gregg Wallace.
But tonight, one unlucky comedian was sent packing in a bad run for funny faces on the show, after .
Tonight, actor and comedian Marcus Brigstocke was given the boot after he served up a great meal – which included raw park. Ouch.
Emmerdale actress Amy Walsh, 's , popstar Jamelia, The Wanted's , and broadcaster Wynne Evans are all through to the finals.
'Devastated to be honest. Just dropped the ball. Big mistake that,' said comic Marcus after being told his pork fillet wasn't cooked.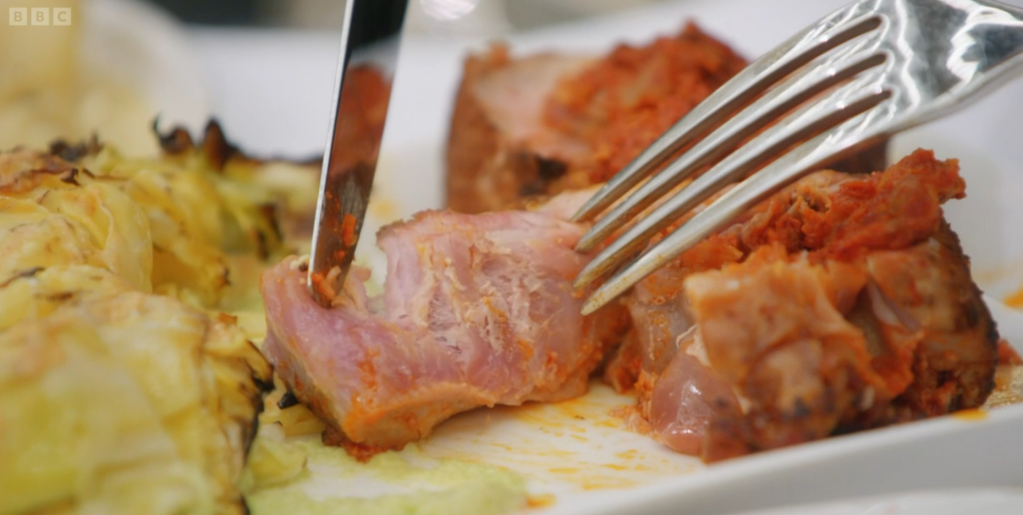 His parting words with the show were laden with emotion, as he said: 'I've had such an amazing time. I'm so proud of what I've done.'
Tonight's task was to produce an airline travel fine dining meal for the judges – and no, it's not the little boxes of stale and soggy despair all of us normal folk are used to. We're talking three-course opulence.
Wynne wowed judges with his land, sea, and air inspired feast as he cooked up a wagyu beef steak, oysters in a Vietnamese dressing and a cheesecake panacotta mash-up dessert.
'Being a single dad I've devoted the last 10 years to bringing up my children,' Wynne said of the competition, explaining why he's doing Celebrity Masterchef for him.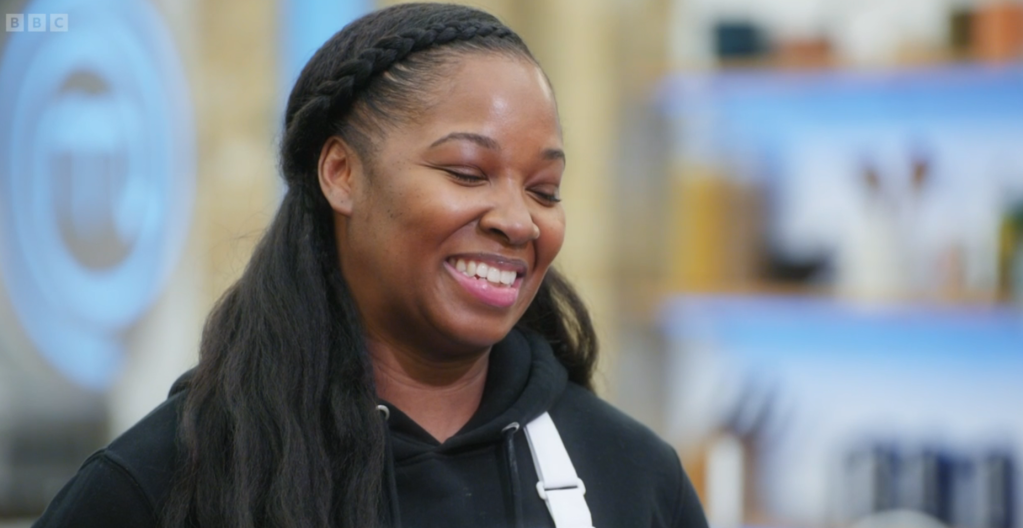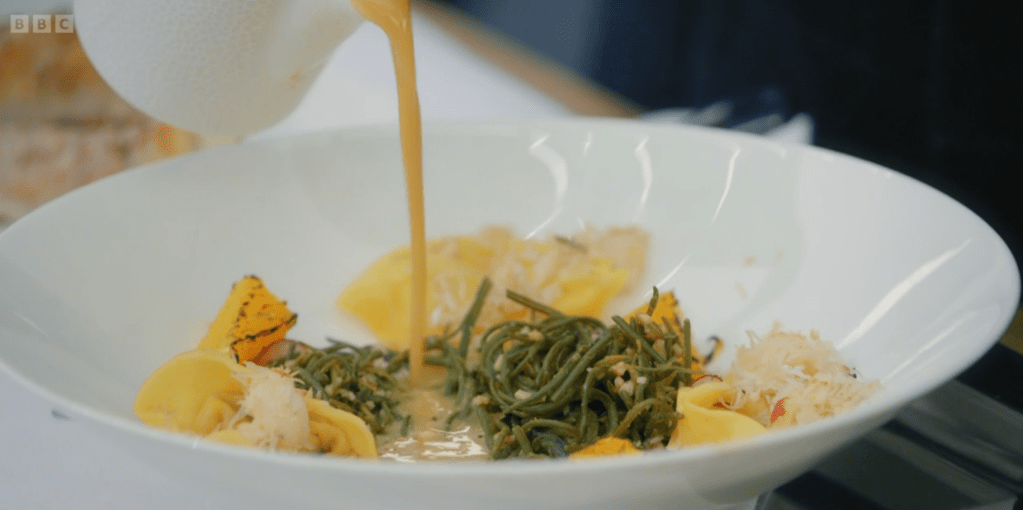 Meanwhile, Amy went all retro for her spread as she cooked up duck in an orange sauce with fondant potatoes, a chicken and mushroom main, with a salted butterscotch mousse pudding.
Greg said he'd change airlines for Amy's food.
Love Island's Luca opted for what he called a 'posh chicken' – a.k.a. guineafowl – with tiny potatoes, and his dessert of mango and limoncello cheesecake was described as a 'delight'.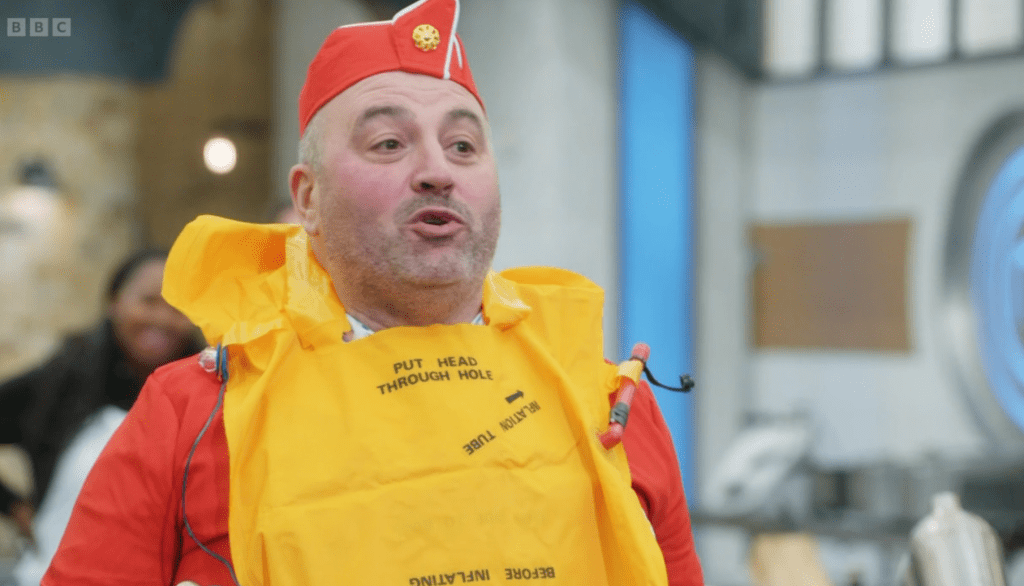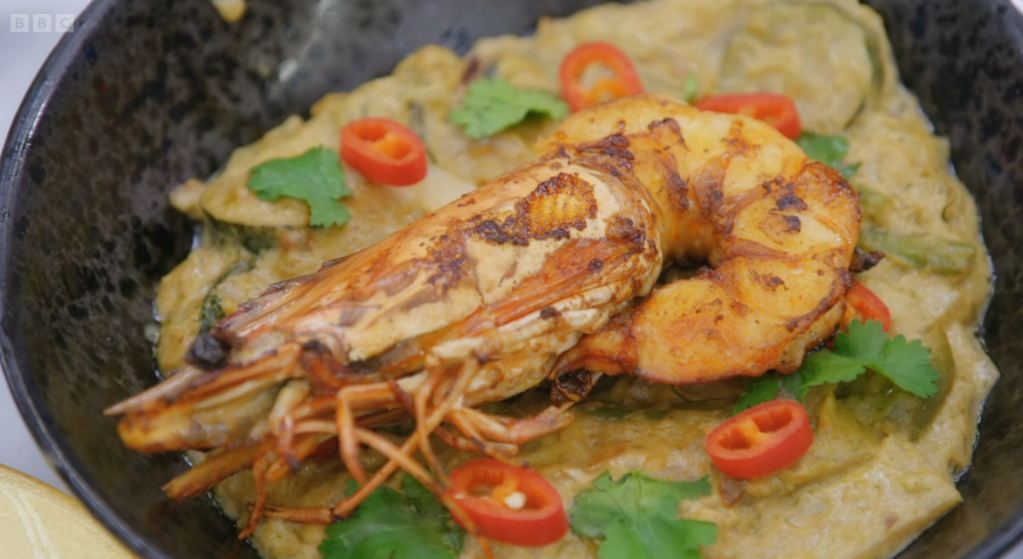 Jumbo prawn Thai green curry was on the menu for singer Max, who also made a cashew Asian salad, as well as panacotta with ice cream.
It was so good, the judges reckon he should start his own ice cream business.
So it was stiff competition for Marcus, as the judges loved everything – apart from his raw pork, which they couldn't eat.
For his final Celebrity Masterchef meal, Marcus made pork fillet stuffed with nduja, hazelnuts and fennel, with a side of gnocchi in parmasan and sage.
He finished off the meal with a macha tea swiss roll alongside a raspberry sorbet.
As per, Jamelia knocked it out the park with her salt fish pasta, garlic bread, and star anise-flavoured cornmeal porridge.
Next week for the finals, celebrities travel to East Sussex to cook a very special lunch. They will even learn how to forage and cook over fire.
Finals week starts next Tuesday (5th September) at 8pm on One and BBC iPlayer.