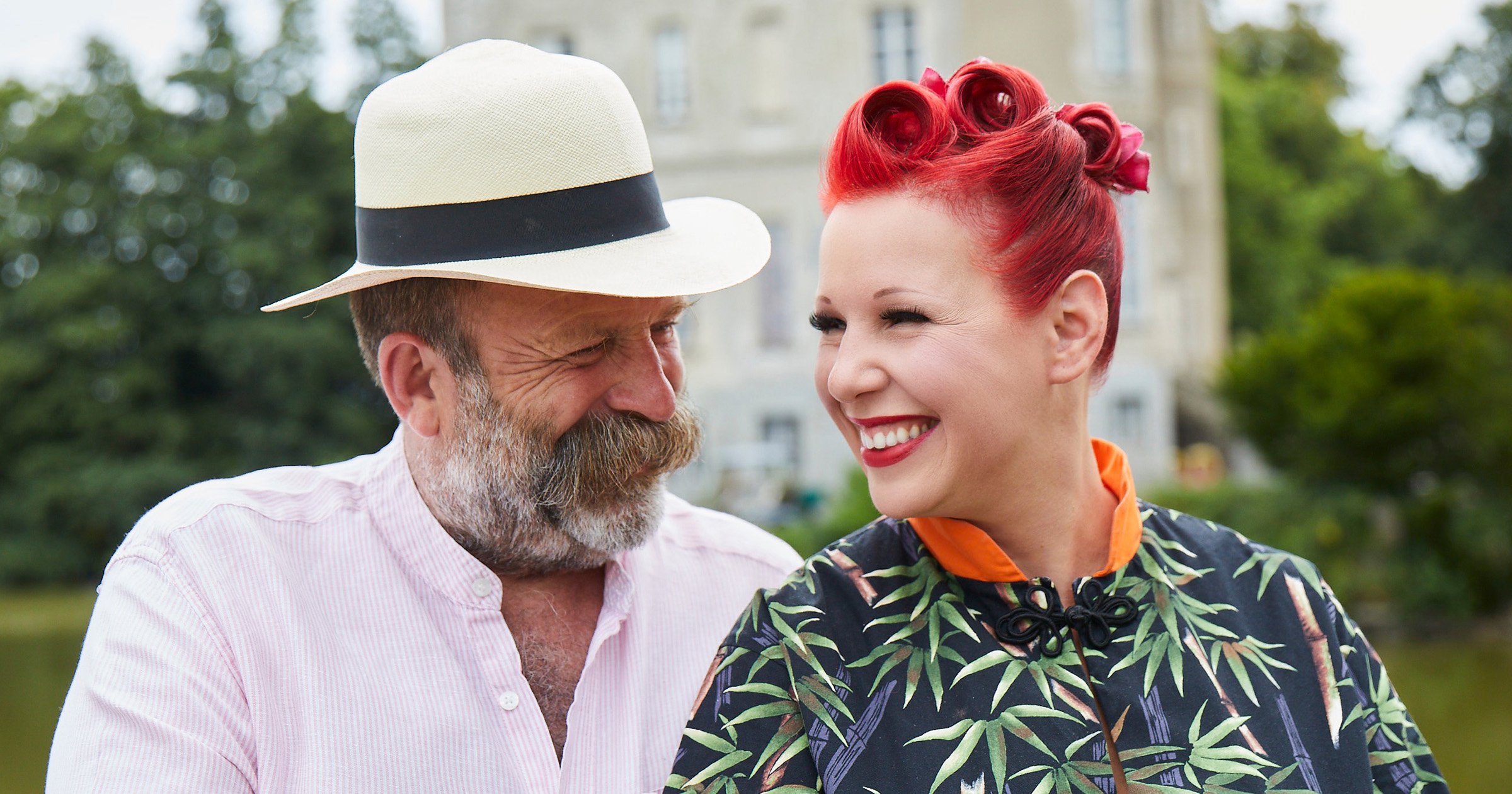 Channel 4 will no longer be working with stars Dick and Angel Strawbridge.
The couple are allegedly under investigation, but the reason for it is unknown.
Concerns were originally raised by production company Two Rivers Media who will also no longer work with the couple, reports.
The publication spoke with three of their former colleagues, who alleged that Dick and Angel have clashed with the producers.
A source said: 'There has been a deteriorating relationship between Two Rivers and Dick and Angel's Chateau TV for various reasons and it all came to a head.'
'Producers turn them into this perfect, brilliant, funny couple. They're that on camera, but that's about it,' another source added. However, one producer described them as 'warm and welcoming.'
Channel 4 ordered an independent investigation into their conduct, which has now concluded. A spokesperson for the channel told Metro.co.uk: 'Following a review, we have taken the decision not to work with Dick and Angel on any new productions in the future.'
'We can confirm that we will no longer work with Dick and Angel and cannot comment further at the moment,' added Two Rivers.
Angel and Dick previously worked with Spark Media Partners, which originally produced the first four series of Escape To The Chateau.
They went on to make a total of nine series, with many spin-offs expected in the future too. It was a successful show with more than 2.5M viewers.
Escape To The Chateau: Secret France is said to be in the editing process, but Channel 4 has not confirmed whether this will be aired.
Metro.co.uk have contacted Two Rivers for comment.