shocked fans after she was seen leaving her hotel in with a head of blue hair in place of her previous platinum blonde locks.
The 77-year-old singer beamed as she exited the building in the middle of the French capital and showed off her new look.
She let her long wavy hair hang loose over her shoulders and rocked a new navy blue dye instead of the bright blonde she had been sporting days earlier.
Keeping away the chillier temperatures, the star put on a brown leather jacket with cowboy-esque detailing including rhinestones and black and white panels.
The A-lister zipped up her outer layer and matched her chandelier earrings to the teal colour of the jacket's jewels.
Adding to her casual daytime outfit, Cher wore a pair of light blue flared jeans and some chunky platform patent leather black heeled boots.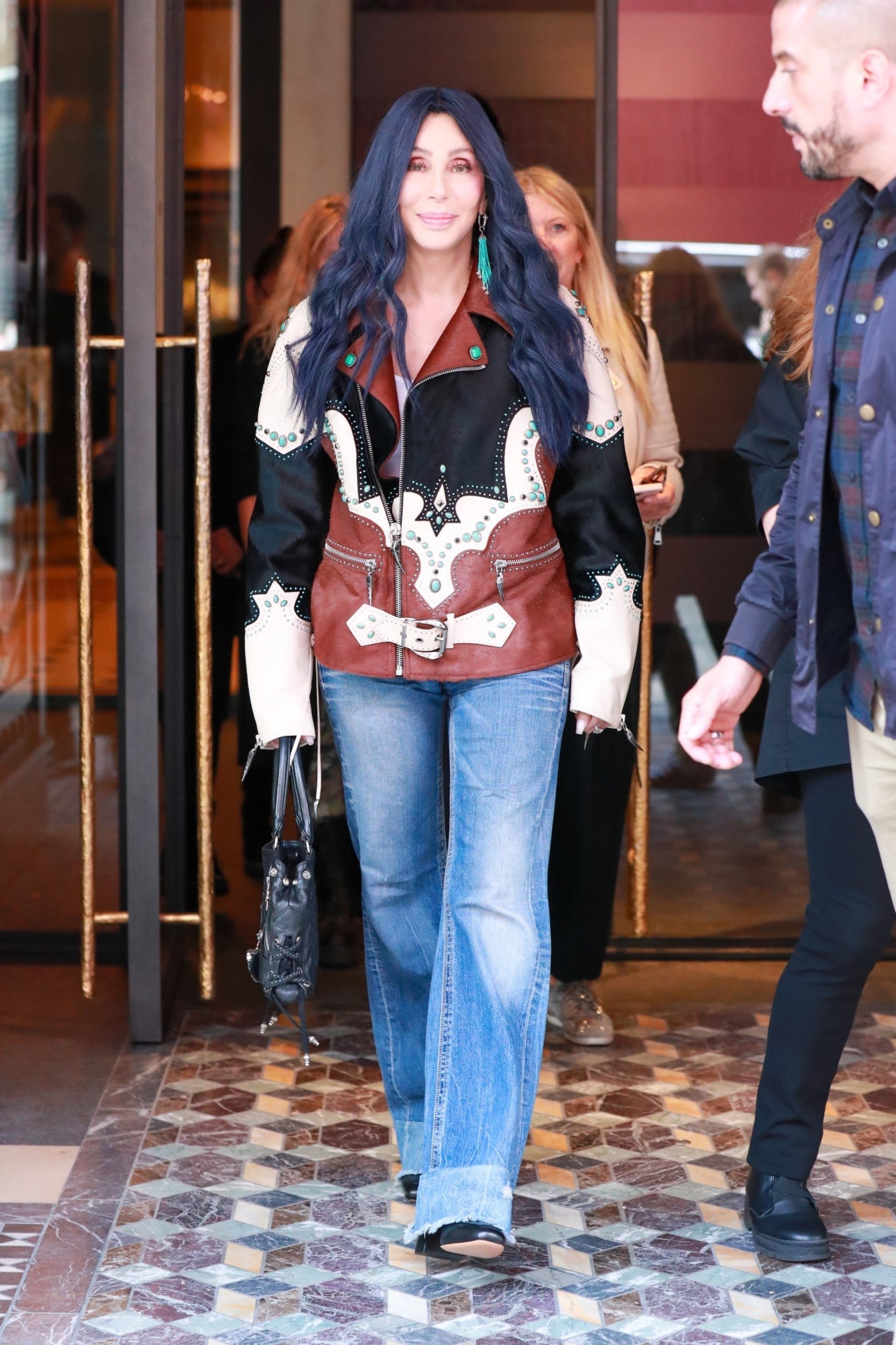 She layered a tank top underneath her jacket and carried her things in a black leather handbag which she held down by her side.
Cher's hair transformation came after she was spotted enjoying a date night with her off-again-on-again , 37.
The famous couple gripped each other's hands as they made their way towards a restaurant in the city for some
They took a moment to themselves after a jam-packed fashion week, during which each appeared at multiple shows across the capital.
Snapped leaving the lavish Hotel Costes, the global superstar was spellbinding in a blinged-out black jacket with silver accents and embellishments scattered all over it.
She wore the piece over the top of a silver shimmering vest that featured beaded tassels around the hem.
Cher finished off her outfit with some black lycra leggings which she tucked inside a pair of heeled shin-high boots.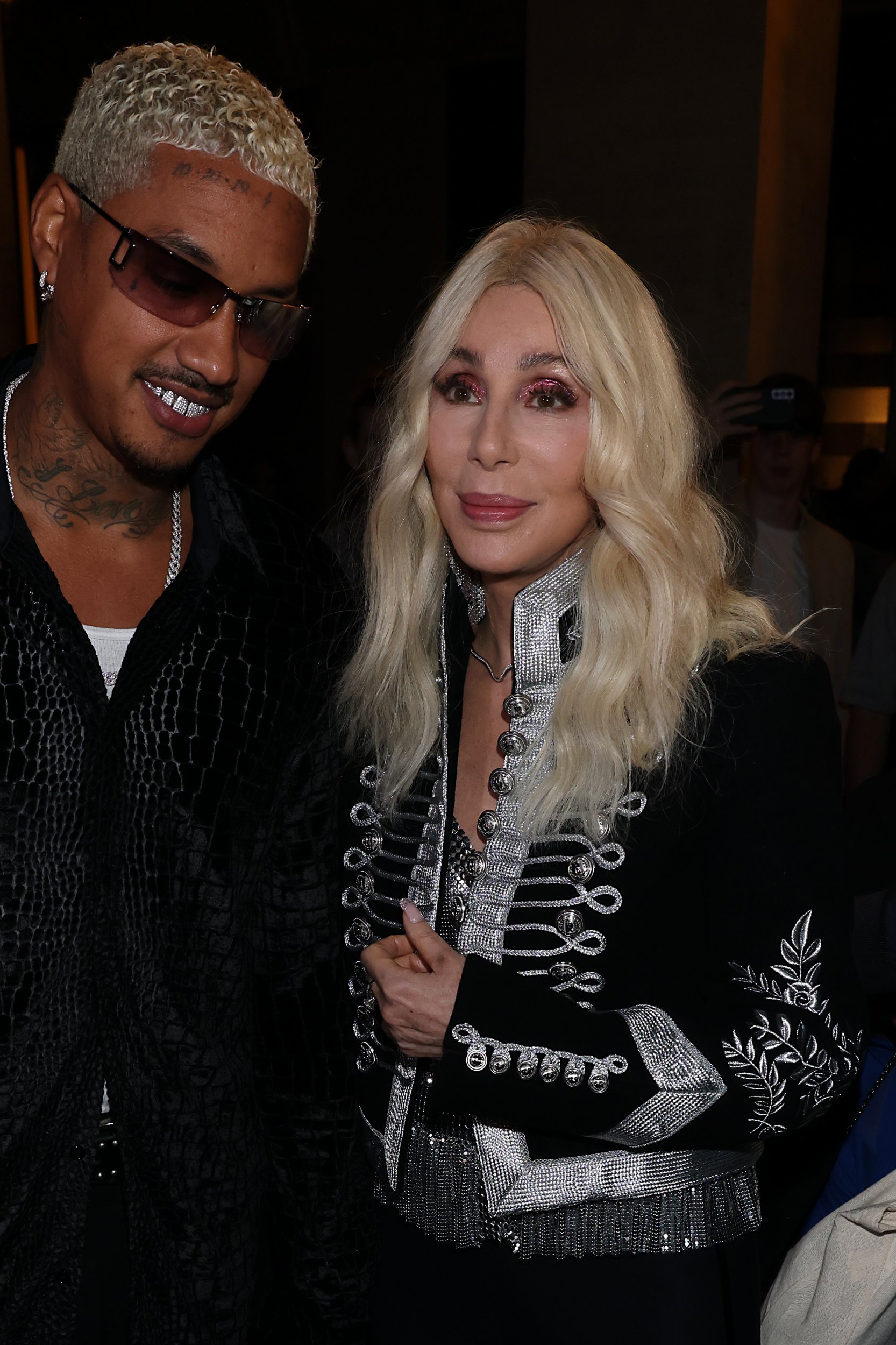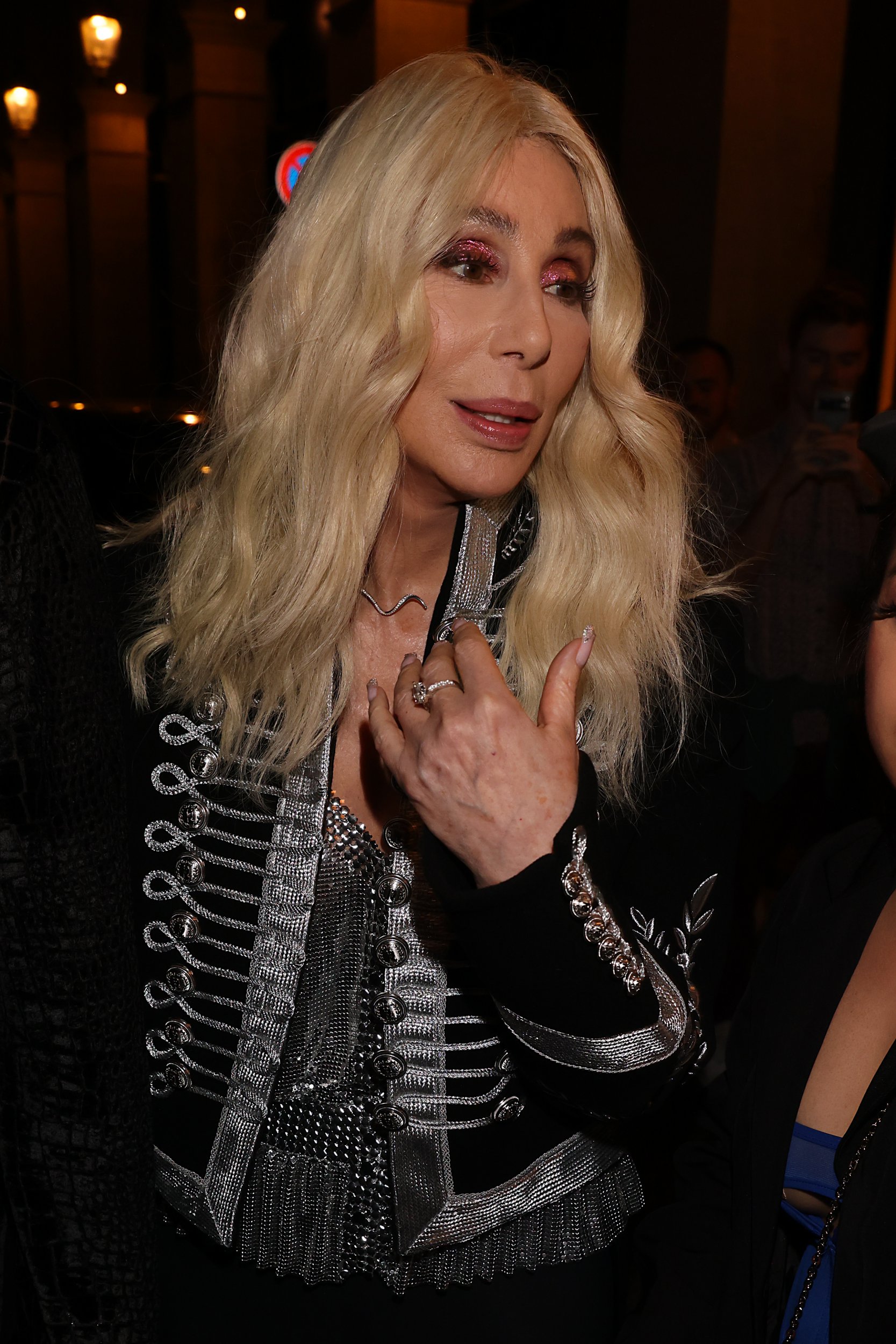 Alexander cut a chic figure in an all-black ensemble with a hint of a white vest poking through under his black shirt.
He put on some suit trousers that he held up with a black leather belt and added some square-toed shoes to tie it all together.
He covered his eyes with some sunglasses and beamed as he led his date towards a waiting car.