and are currently living it up in St Tropez, and they couldn't look more enamoured with each other.
The lovebirds, 52 and 44 respectively, were seen enjoying a smooch while cooling off in the sea on Tuesday.
Homeland star Damian must have also been cracking some killer jokes, because at one point his rocker girlfriend threw her head back and laughed.
The pair then waded out of the beautiful blue waters next to celebrity hotspot Club 55.
Musician Alison, best known as the singer in The Kills, has been dating the Billions actor for some months now.
They first met in London through mutual friends, with their romance coming just over a year after Helen McCrory following a private breast cancer battle.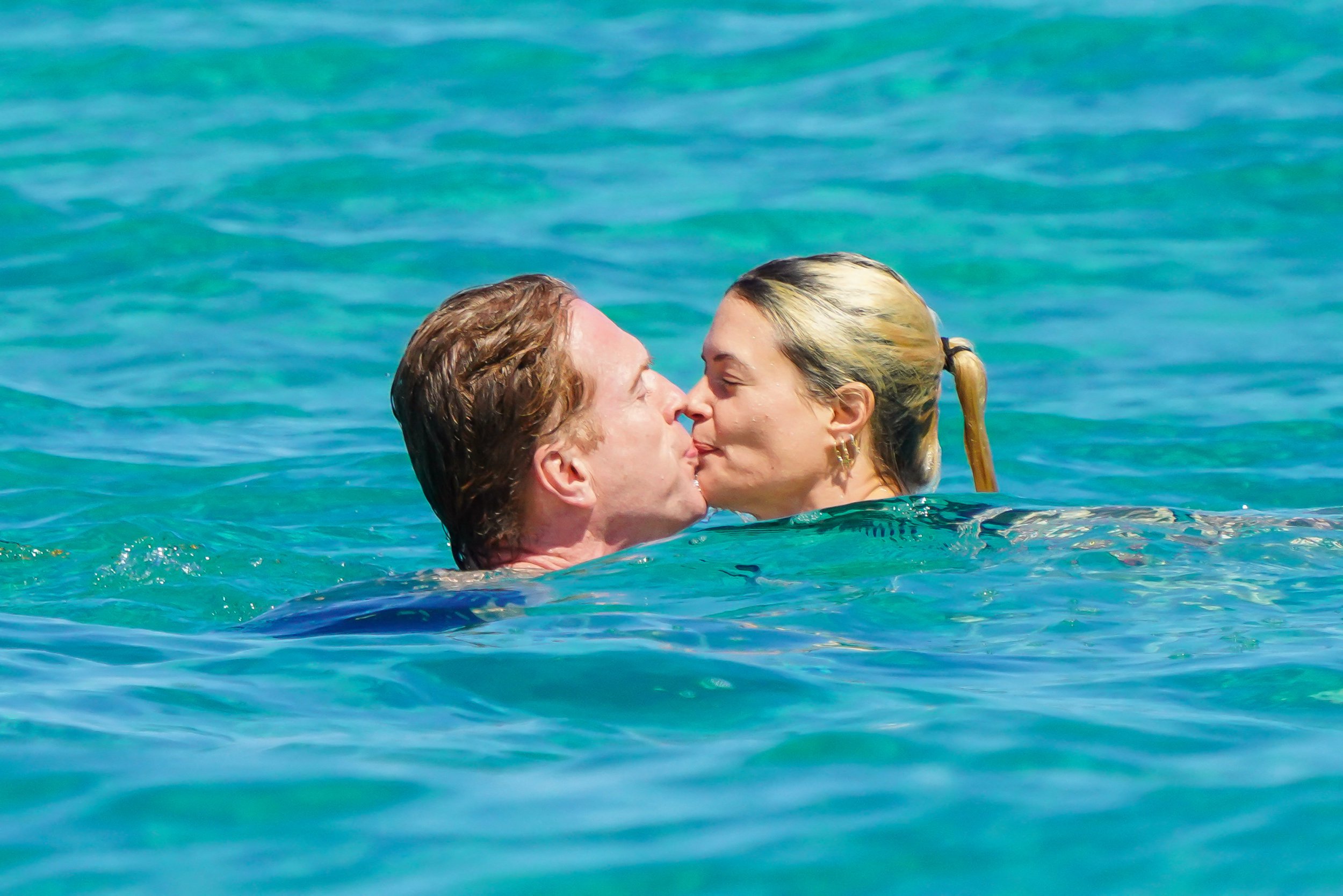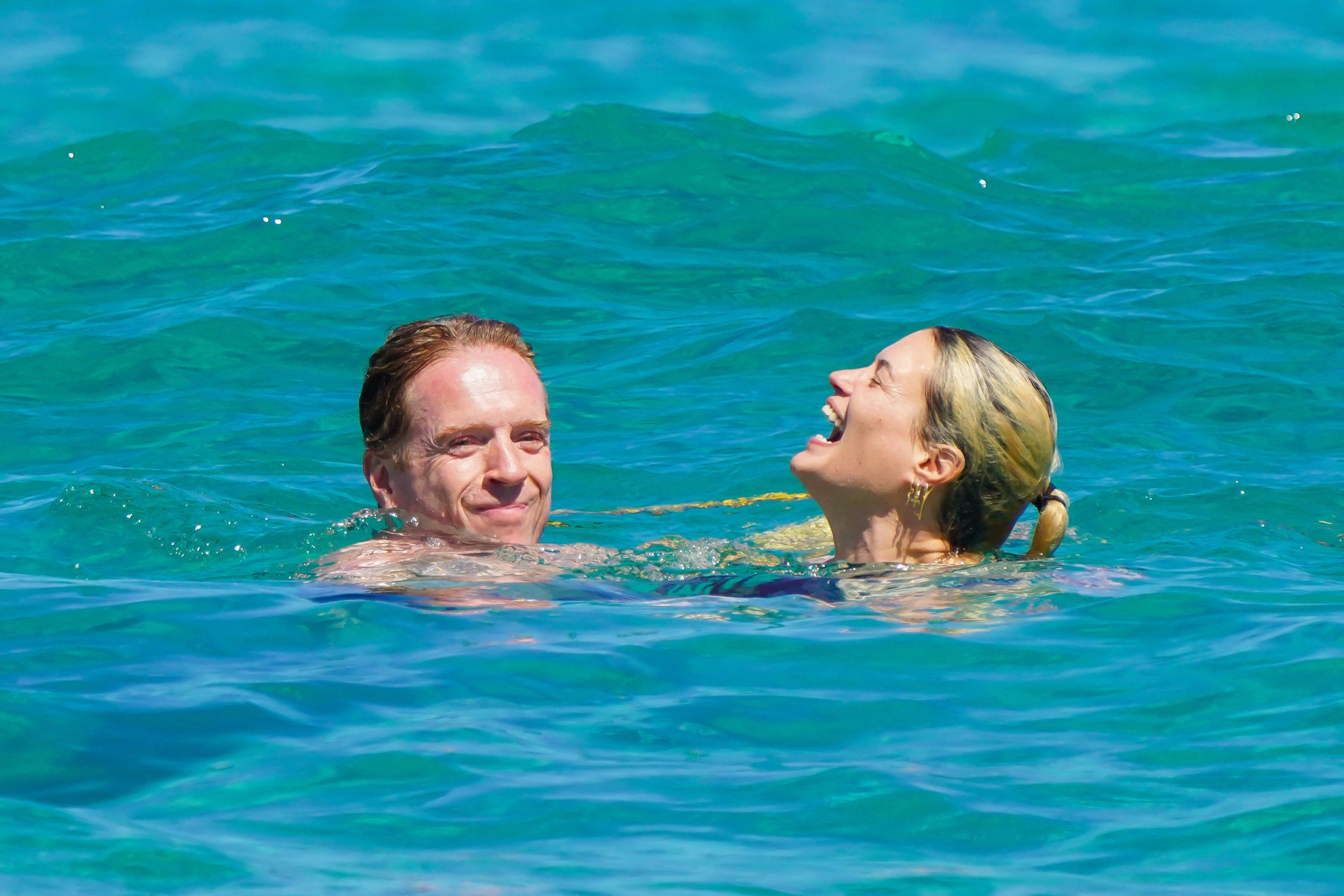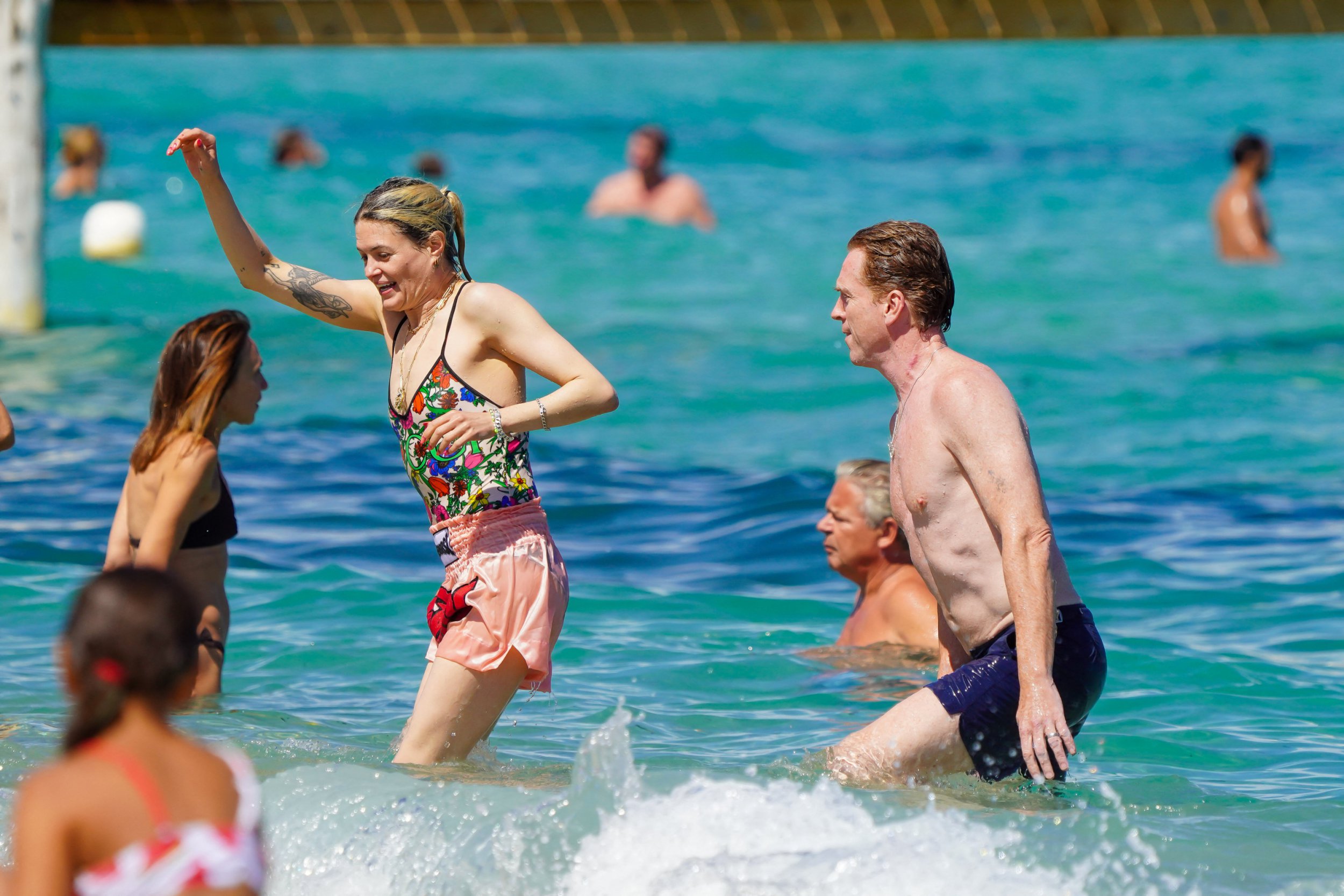 The actress, best known for her performances as Narcissa Malfoy in the Harry Potter franchise and Aunt Polly on hit BBC drama Peaky Blinders, was 52 when she died.
Writing a moving tribute to his late wife shortly after her death, Damian revealed that Manon and Gulliver 'to live fully, take opportunities, have adventures'.
He continued: 'Only a couple of weeks ago she said to us from her bed, "I want Daddy to have girlfriends, lots of them, you must all love again, love isn't possessive, but you know, Damian, try at least to get through the funeral without snogging someone".'
The actor also shared that he had been 'staggered' by her, adding: 'She's been a meteor in our life.'

Have you ever been to St Tropez?Comment Now
Damian and Alison's relationship has the seal of approval from her mother, who she's yet to meet the actor but was supportive of the way things are going.
Florida native Vivian told : 'I don't know how much flak I'm going to get for all of this but of course we are excited for her.
'They have mutual friends. I don't know exactly how they met but I'm fine with it. If she's happy, we are happy. I'm yet to meet him but certainly I'd like to.'