has revealed he is still suffering nerve damage caused by a near-fatal bike crash he had earlier this year.
The presenter was involved in a serious crash in February, which left him bruised and battered after
Taking part in a Q&A on Tuesday, Dan, 46, was asked about his recovery and confirmed he's suffering from 'strange nerve damage'.
One of his 290,000 Instagram followers asked: 'Are you fully recovered after your cycling accident?'
Former Strictly star Dan said in response: 'Still got some strange nerve damage down my right side after hitting the floor.
'If I sit down for ten mins my leg tingles and my foot goes dead. In the process of having it looked at.'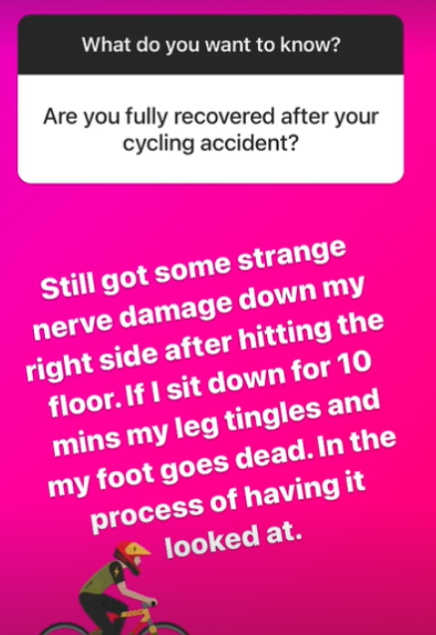 Earlier this year, Dan – who shared pictures immediately after his fall from inside an ambulance – spoke about potentially  and being unable to feel a part of his lip.
At the time he shared a series of images of his bloodied and bruised face on  after he was rushed from the scene in an ambulance.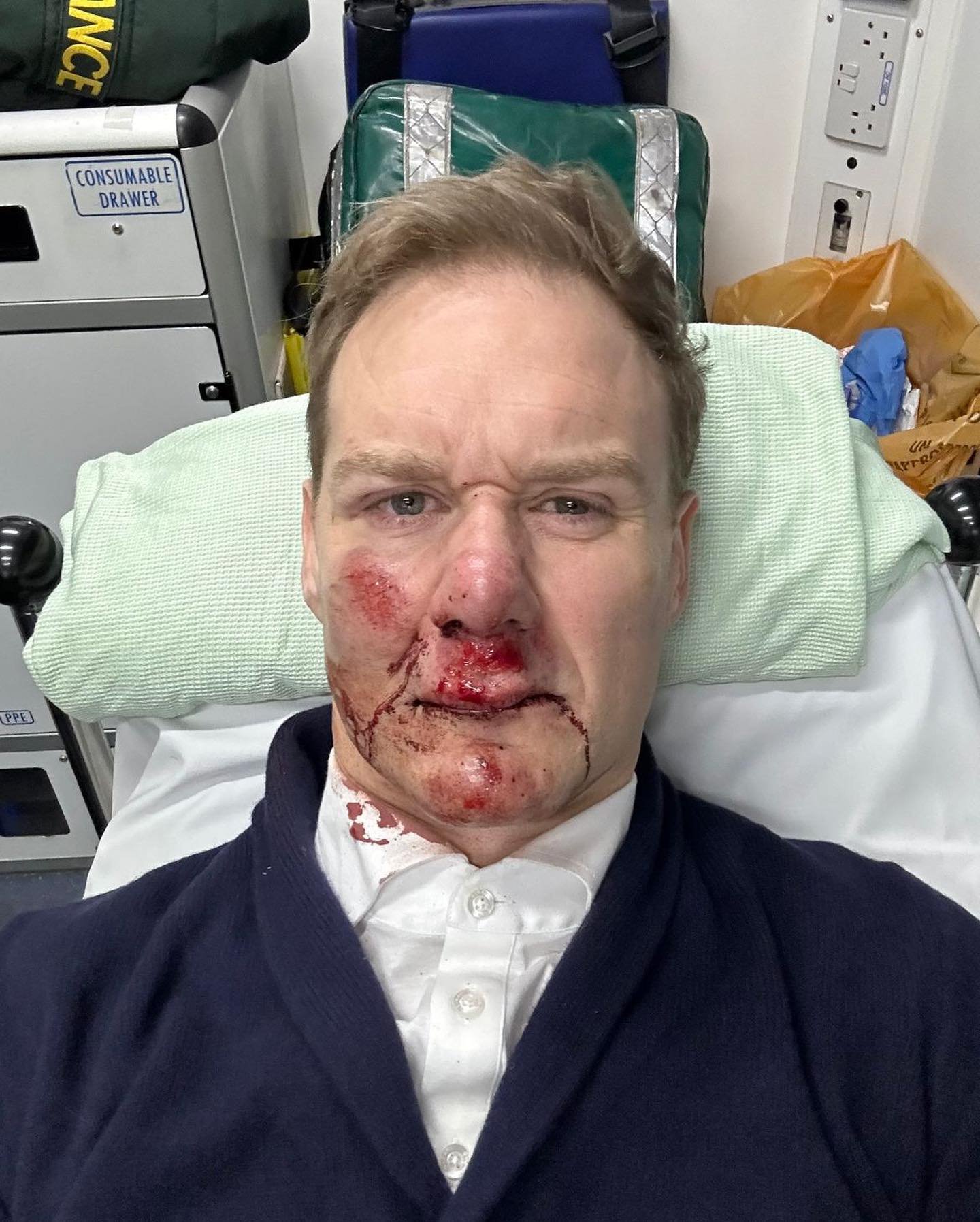 'Bit of an accident this morning. Glad to be alive after getting hit by a car on my bike,' he wrote.
He spent 10 days recovering, before returning to his job on 's 5 News, and .

Have you ever experienced nerve damage from an accident? Share your stories below.Comment Now
In his latest Channel 5 series, Dan & Helen's Pennine Adventure, he told Helen Skelton of the crash: 'I was in Sheffield town centre, I can remember getting to the roundabout, I looked to my righthand side, I saw there was a gap and I went into the gap.
'All I know is I got hit by a car and obviously I smashed my face up a bit, I landed really heavily on my hip.'
One thing's for sure, Dan's a real trooper!