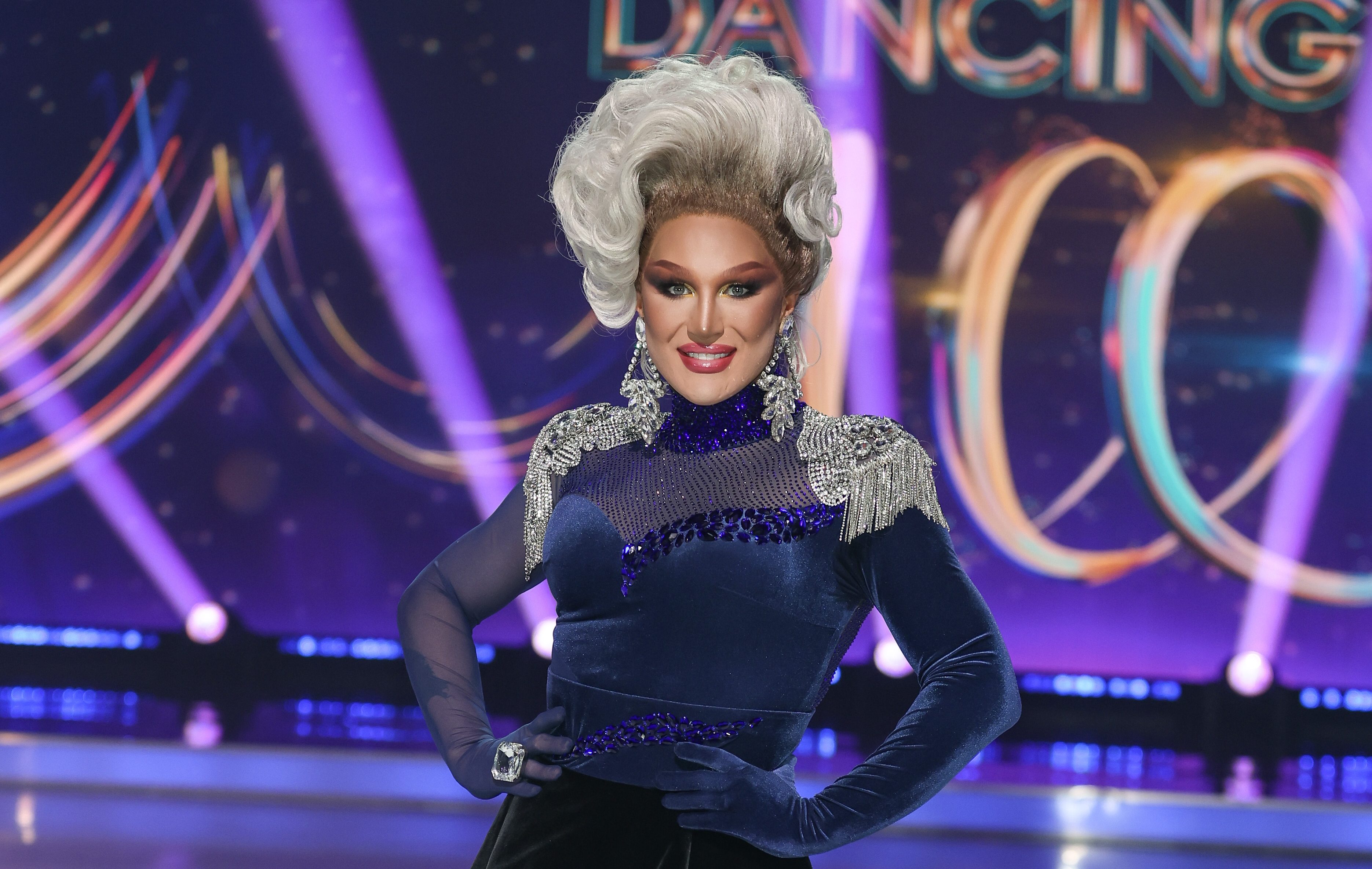 Dancing On Ice's made history as the show's first drag contestant – and she's in it to win it.
In an exclusive interview with Guilty Pleasures, the Welsh queen, aka James Williams, stressed she is taking the competition very seriously.
'I didn't want "the drag queen" to be the joke,' Viv shared. 'Ninety per cent of the feedback has been amazing.
'Then you see the ten per cent and you laugh at it, go, "You poor sad little person, but don't forget to tune in next week because I know you will!"'
Expectations are high after the 30-year-old dazzled judges and fans alike with her first skate, to Cher's Strong Enough.
Now she's waiting to hear from the music icon. 'Her son Chaz Bono has a copy of the video that hopefully he's going to send to her,' Viv explained.
'Cher's tweeted me three times in the past, talking about tours, [designer] Bob Mackie and 
Sonny, randomly.'
Currently preparing for this weekend's dance with pro partner Colin Grafton, Viv – who won RuPaul's Drag Race UK in 2019 and appeared on the All Stars spin-off last year – hopes a past injury doesn't flare up in training. 'I had a groin injury that popped up just after Christmas a year ago that I got on All Stars, from stepping off a stage,' she added.
'I couldn't walk for pretty much the whole of the series, but I hid it well.'
The performer wigged out when she defended fellow competitor Ekin-Su Cülcüloğlu. The Love Island star's racy debut in a see-through bodysuit triggered more than 100 Ofcom complaints.
'The fact that I could go on and wear something as revealing, I think it shows an air of misogyny. There is a little double standard,' Vivienne argued.
Dancing On Ice is back on ITV1 on Sunday at 6.25pm.
The Vivienne 'honoured' to be first drag queen on Dancing On Ice as she serves in first Cher-inspired skate
Who has left Dancing on Ice 2023? Full list of eliminated celebrities