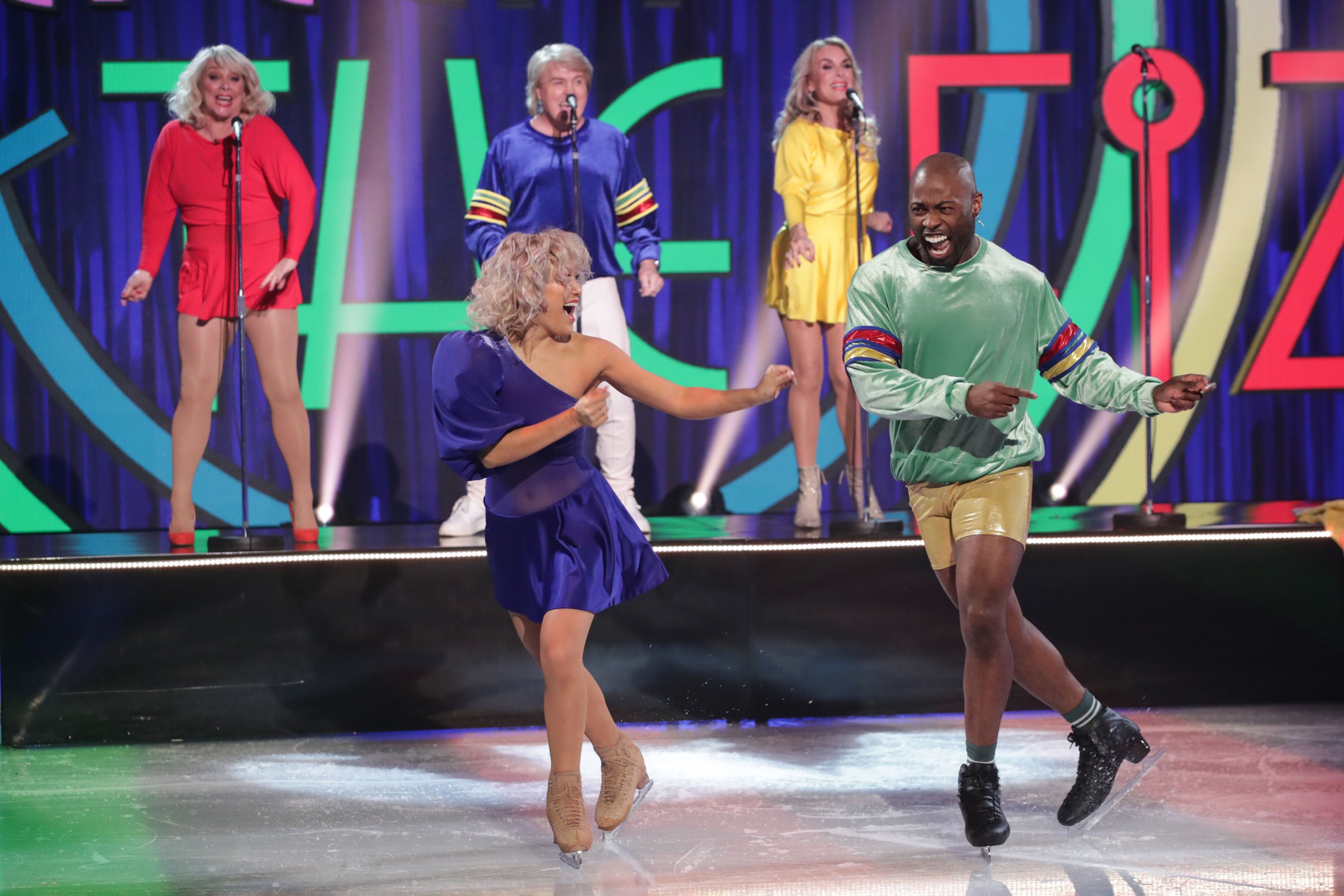 We never thought we'd be able to say Bucks Fizz and Dancing On Ice in the same sentence… but now we can!
Yes, the Eurovision champs joined comedian and his professional partner Tippy Packard for his performance to their 80s hit, Making Your Mind Up.
First released in 1981, the iconic pop tune won The Fizz the Eurovision Song Contest that same year, with the group formed specially for the contest and comprising of Bobby G, Cheryl Baker, Mike Nolan, and Jay Aston.
Reuniting for a special performance, the band once again donned their bright colours and lip-synced on a podium, while Daren boogied around the rink in a green sweater.
Funny man Darren earned 26.5 points for his swing routine in Dance Week, which saw the stars take on various styles such as disco, paso doble, and cheerleading.
Judge Jayne Torvill told him: 'I think you're capable of more,' while Christopher Dean said: 'Give us more skating.'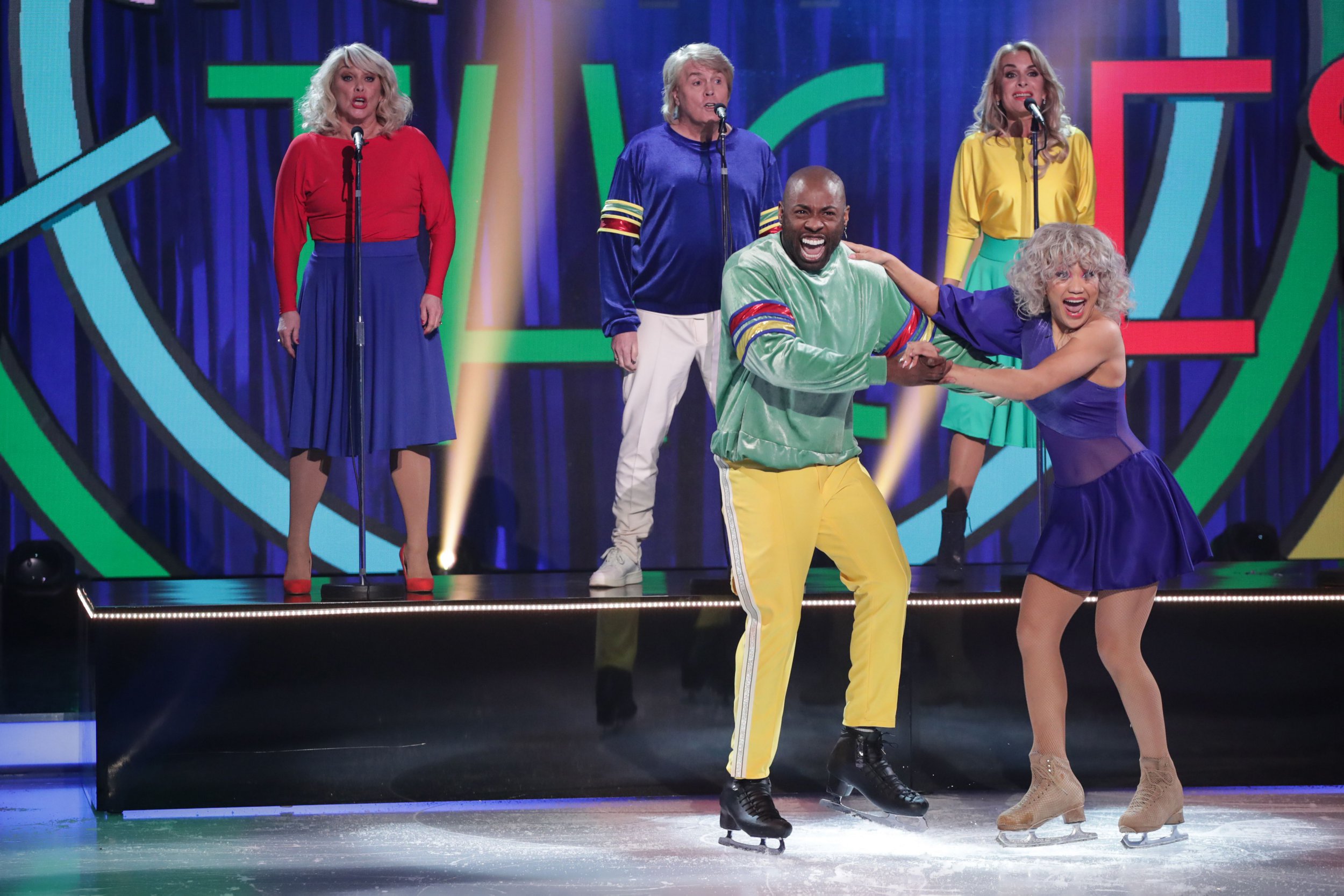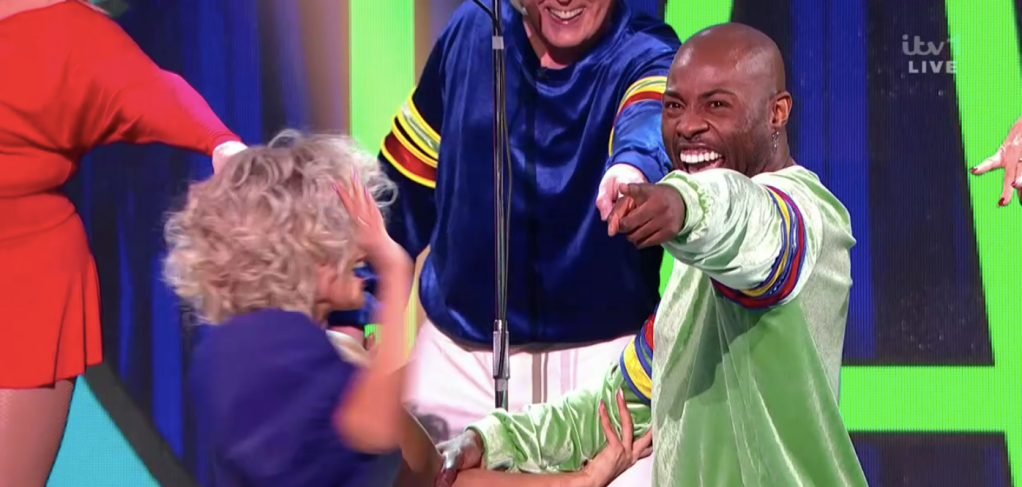 Who are you backing to win Dancing On Ice?
Comment Now
Ashley Banjo added: 'I think you're a great performer – I think you have great energy. I think I would like you to be more refined. I felt this week you really brought the full package.'
It's safe to say viewers were absolutely living for the energetic routine, which also saw Darren, 34, rip off his trousers to reveal a pair of golden hot pants!
Obsessing over the return of pop stars Cheryl (who did Dancing On Ice in 2018), Mike, and Jay, one viewer tweeted: 'Omg!!!! @Cherylbaker and Bucks Fizz just totally stole the show for me!!! What a moment! LOVED it!'
Agreeing, another joked: 'Me too. I was too busy singing and dancing along to notice the skate.'
'Oh gosh….that WAS a performance and with The Fizz, like THE ACTUAL FIZZ as well and the ripping of the skirts…and Darren's trousers,' praised one excited fan.
Darren may not have scored mega points for his routine, but he did remarkably well considering he actually had to have skates specially made to fit his feet.
The TV star spoke previously about resulting in him needing 'expensive' custom-made boots.
Ahead of taking to the ice, the comedian, who wears size 13 shoes, joked: 'I've got giant feet, I don't skate and I can't dance! My family has already made bets – they're making bets that I'll fall on the first episode!'
Chatting to Metro.co.uk and other press, he revealed: 'I've got the biggest feet they've ever had on the show'.
Sitting next to him, co-star The Vivienne added: 'He's had to get his boots custom-made for his skates!'
Dancing On Ice continues Sunday on ITV1.