and Hayley Erbert tied the knot on Saturday.
The pair following a seven-year romance.
Speaking about their big day, 38-year-old pro Derek and fellow dancer Hayley, 28, revealed their ceremony featured a truly mind-blowing feature courtesy of mother nature.
'We're in a redwood forest, but we got married right in front of this mother tree that's surrounded by all these smaller trees,' Hayley shared.
'They drop all the seeds, and it plants kind of like an army of children to protect the mother.
'The symbolism of it was beautiful. We're here, planting our seeds to grow our family,' she added .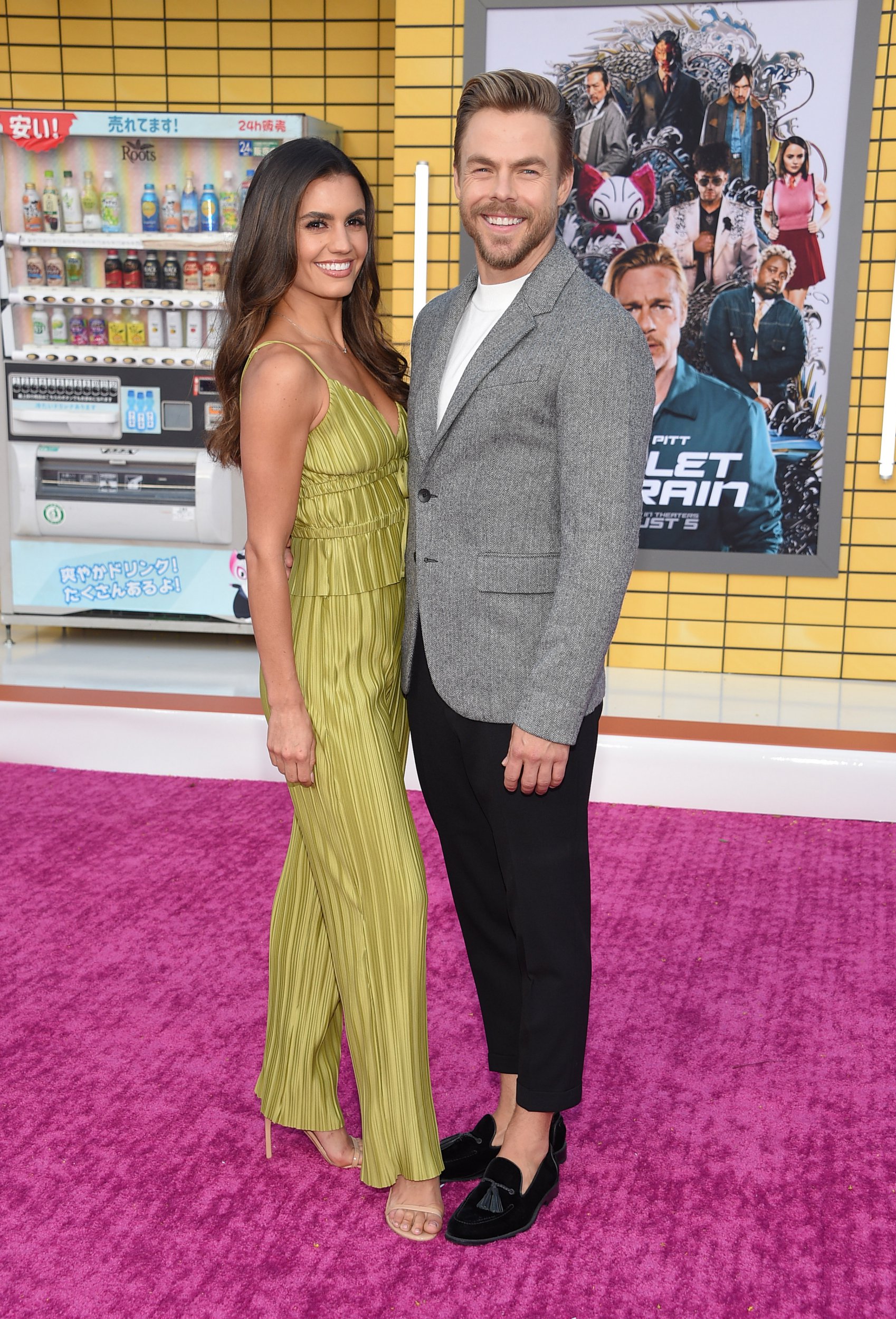 How cool is that?
The ceremony took place in Monterey County, California, and Derek and Hayley exchanged vows in front of 106 guests.
The celebrations began on Thursday when the newlyweds held a cliffside welcome party, which Derek said was 'like a fairytale'.
A garden rehearsal party was held on Friday and a day later Derek and his wife exchanged personal and traditional vows in front of their loved ones.
As for the all-important wedding outfits, Hayley stunned in a custom Marchesa dress while Derek looked sharp in Tom Ford.
Last year, the couple confirmed their engagement news on Instagram.
'It's only the beginning… the beginning of forever,' wrote Derek.
The pair first started dating in 2015, after meeting as pro dancers on DWTS, and have been inseparable ever since.
They initially tried to keep their romantic bond quiet before finally going public with the relationship.
Derek also spilled the beans on possible plans to get down on one knee all the way back in 2016, lifting the lid on his hopes to take things with Hayley to the next level.

Do you prefer Dancing with the Stars or Strictly Come Dancing? Comment Now
'You know, if you would have asked me like a year ago, or two years ago, I'd probably [have been] like: "I'm not really looking [for that],"' he said on the Ellen DeGeneres show.
'But I'm in a place now in my life, in a transition, and yeah – I see myself married with kids within the next five years, so we'll see.'