looked incredible as she enjoyed a beach stroll in Dubai over the weekend.
The model, 39, is soaking up the sun with her whole gang on a well-deserved break.
Danielle and her sons – Ronnie, five, George, eight, Harry, 10, and Archie, 11 – have been staying at the Le Royal Meridien Beach Resort and Spa.
The mum-of-five – who shares her children with – is also joined by husband Michael O'Neill who she shares her and son Ronnie, three, with. 
Pictured on her hols on Sunday (August 20), the TV personality showcased her toned physique in a pink bikini.
The strapless two-piece allowed the star to top up her tan while also drawing attention to her washboard abs.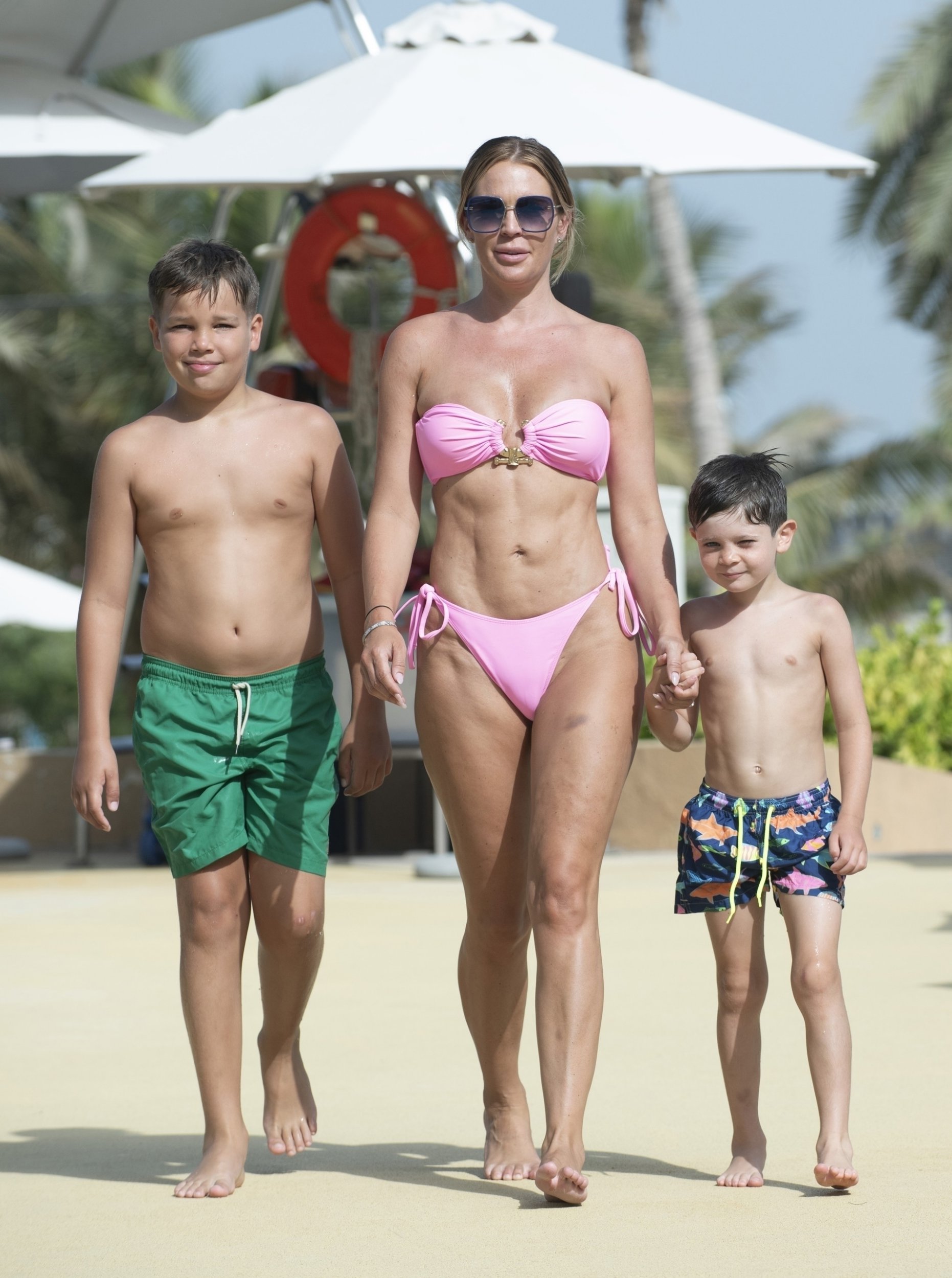 While walking around, Danielle wore a pair of chunky white shoes and protected her eyes with some stylish sunnies.
Danielle was seen holding hands and hugging her sons George and Ronnie, who looked to be having a whale of a time on their summer break.
She's been keeping her followers updated with all her vacation antics, sharing plenty of snaps to Instagram and making us all envious.
They've been to waterparks, drank cocktails, played golf, and eating lots of good food.
In her most recent post, Danielle showed off her sense of style as she posed at the resort in a patterned mini skirt and khaki top.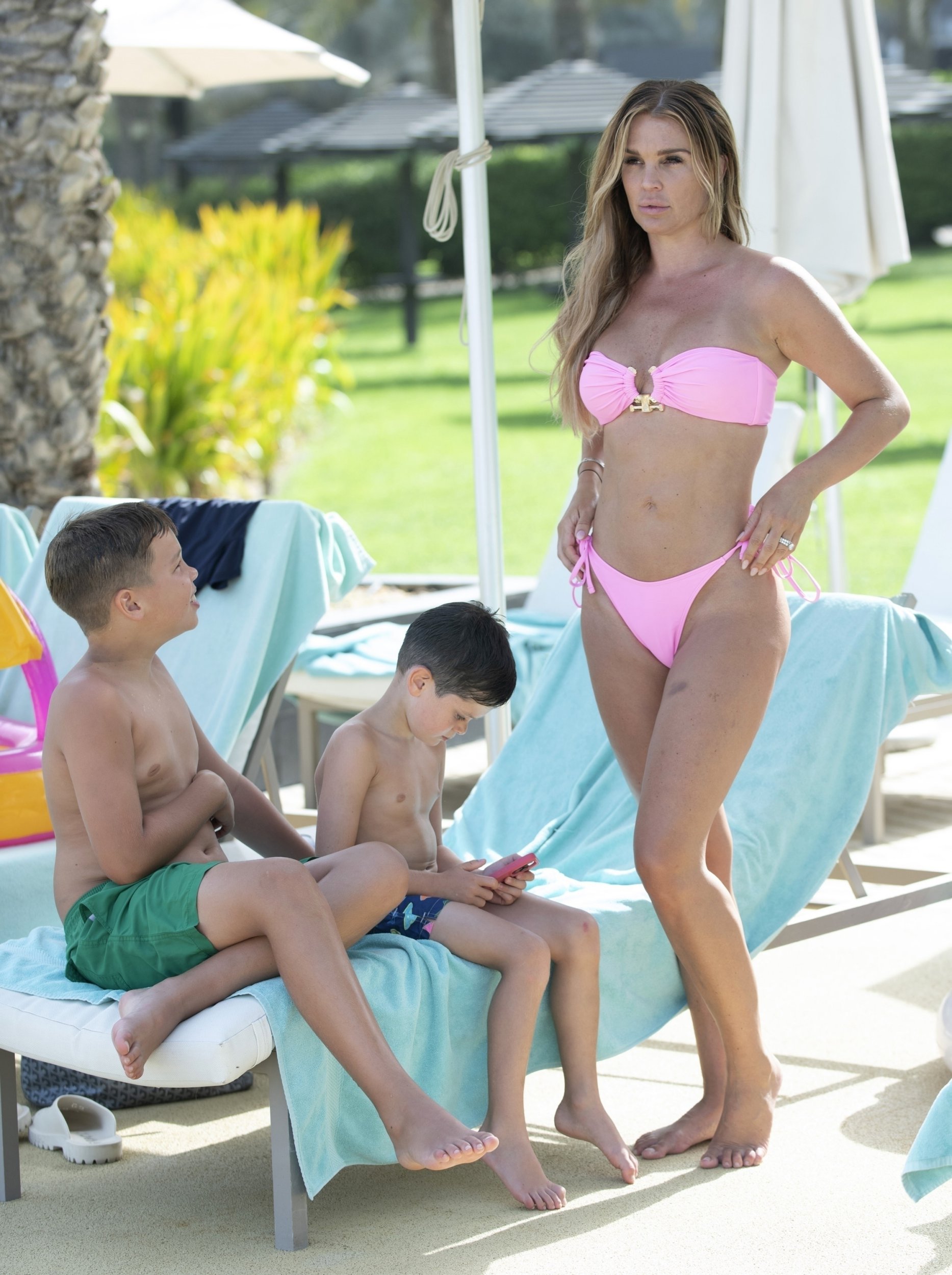 Her caption read: 'Making memories with the people I love is my favourite thing to do 🥰❤️🌎'
Danielle's life has been anything but calm recently, so her getaway to Dubai will be greatly appreciated.
She revealed not long ago thatmeaning she might need a hysterectomy.
The former Celebrity Big Brother housemate was rushed to A&E six weeks ago after experiencing heavy bleeding, which she assumed was caused
However, doctors informed the ex Miss England and Miss Great Britain that they had discovered cysts on both ovaries, one of which was the size of a tennis ball.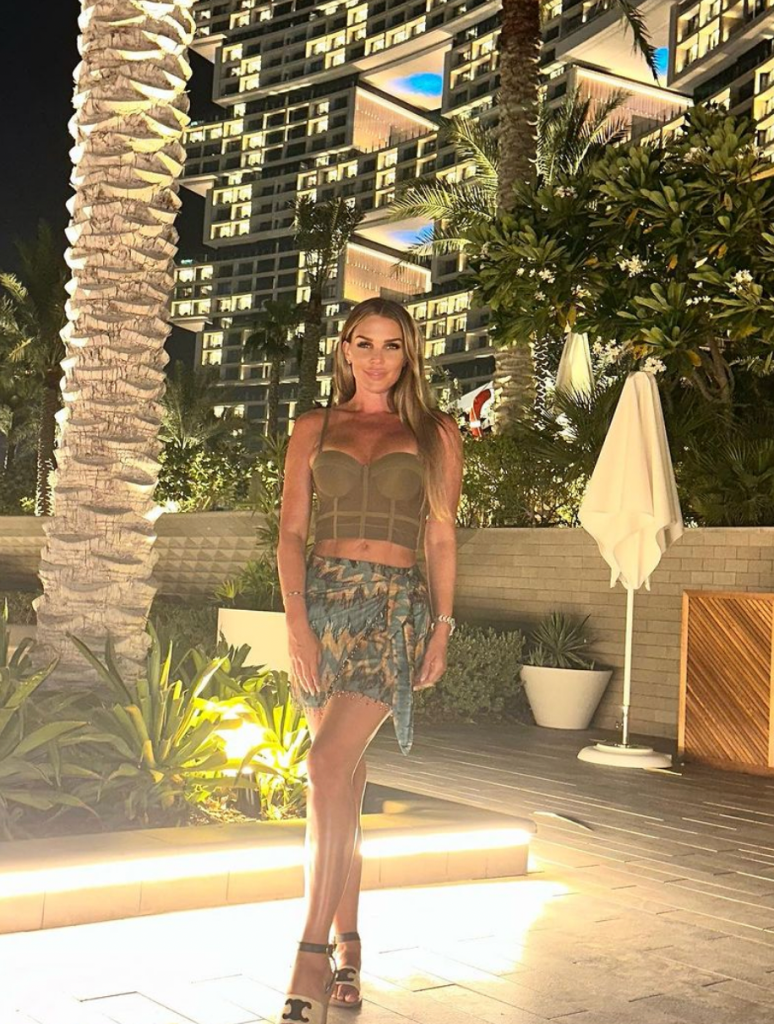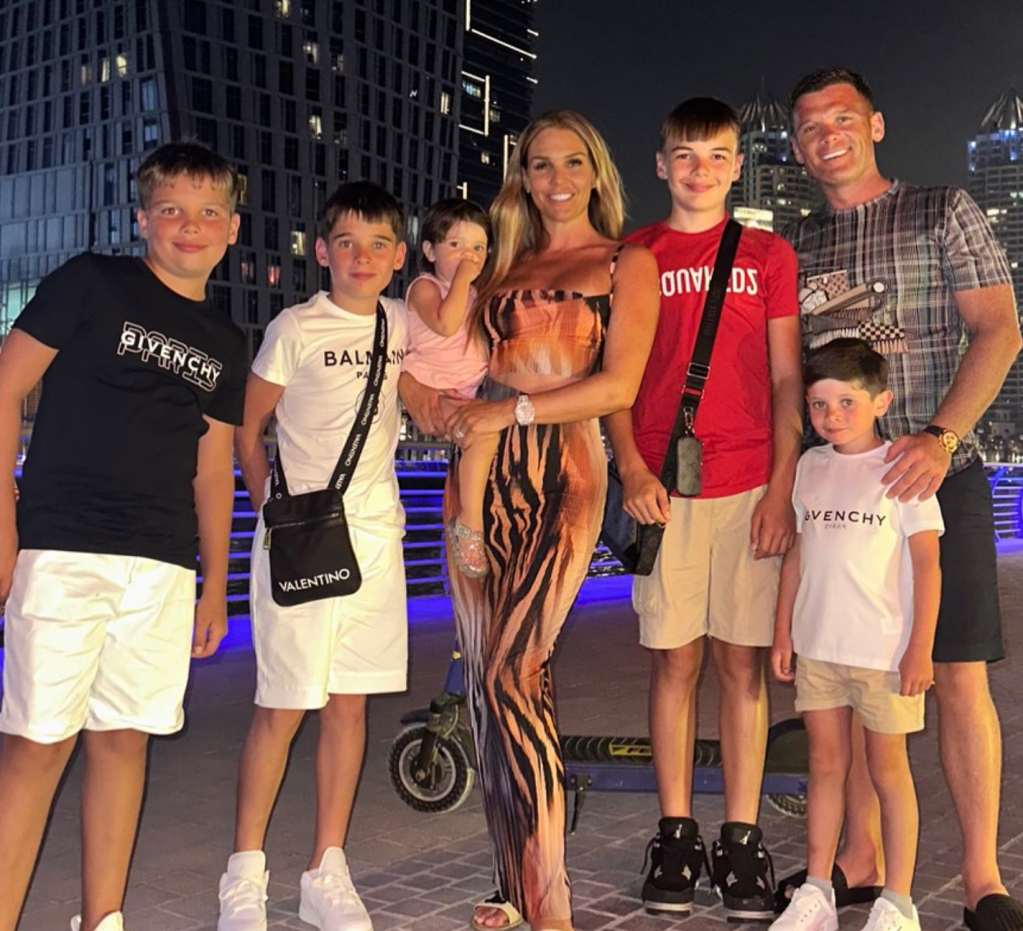 They also discovered thickened lining of the womb, with Danielle now awaiting the results of a biopsy to determine if she has endometrial cancer.
Danielle additionally told  regardless of the results of her tests, dashing the star's hopes of conceiving child number six.
'When you wear the word cancer you just think, "Oh my God, I'm going to die",' she said candidly.
'I just can't stop crying and have said to Michael, "I don't want to leave my kids".'