may have some explaining to do after revealing 's crush on live television.
Over the years Josie, 38, has and her with her busy schedule.
The TV personality previously found love on in 2010, when she dated fellow contestant John James Parton.
She then went on to have a relationship with a childhood friend called Terry, with whom she shares four-year-old son Reggie, but they split in 2019.
However, it seems .
But while Josie would have likely been happy to keep her crush a secret, the whole country now knows who he is.
During an interview with Davina on Wednesday's episode of to discuss the new dating series My Mum, Your Dad, conversation turned to some of the participants.
After Davina spoke about how 'mid-lifers' get overlooked in many circumstances, she said there was a point where many people would decide they want to 'come home to someone'.
'It is tough out there, I will confirm that,' Josie shared.
After chatting about how the show works, Davina then dropped the goss.
'And then there's Roger, who is the one you quite fancy Josie…' she said.

Do you believe in finding love on a TV show?Comment Now
Looking taken aback, Josie started squealing as Davina realised her mistake.
'Oh no was I not supposed to say that? Ok sorry about that.'
Trying to save her skin, Josie said that 'everyone has fallen in love with Roger', with co-host Holly Willoughby then sharing an anecdote about meeting him yesterday.
'I saw him, and his daughter and I had to give them a massive hug,' she said.
On the most recent episode of the dating show, Roger, 58, shared the story of losing his wife to cancer just 18 months ago.
with single mother Caroline, he explained how his wife Joanne, 52, went to sleep on the sofa and never woke up.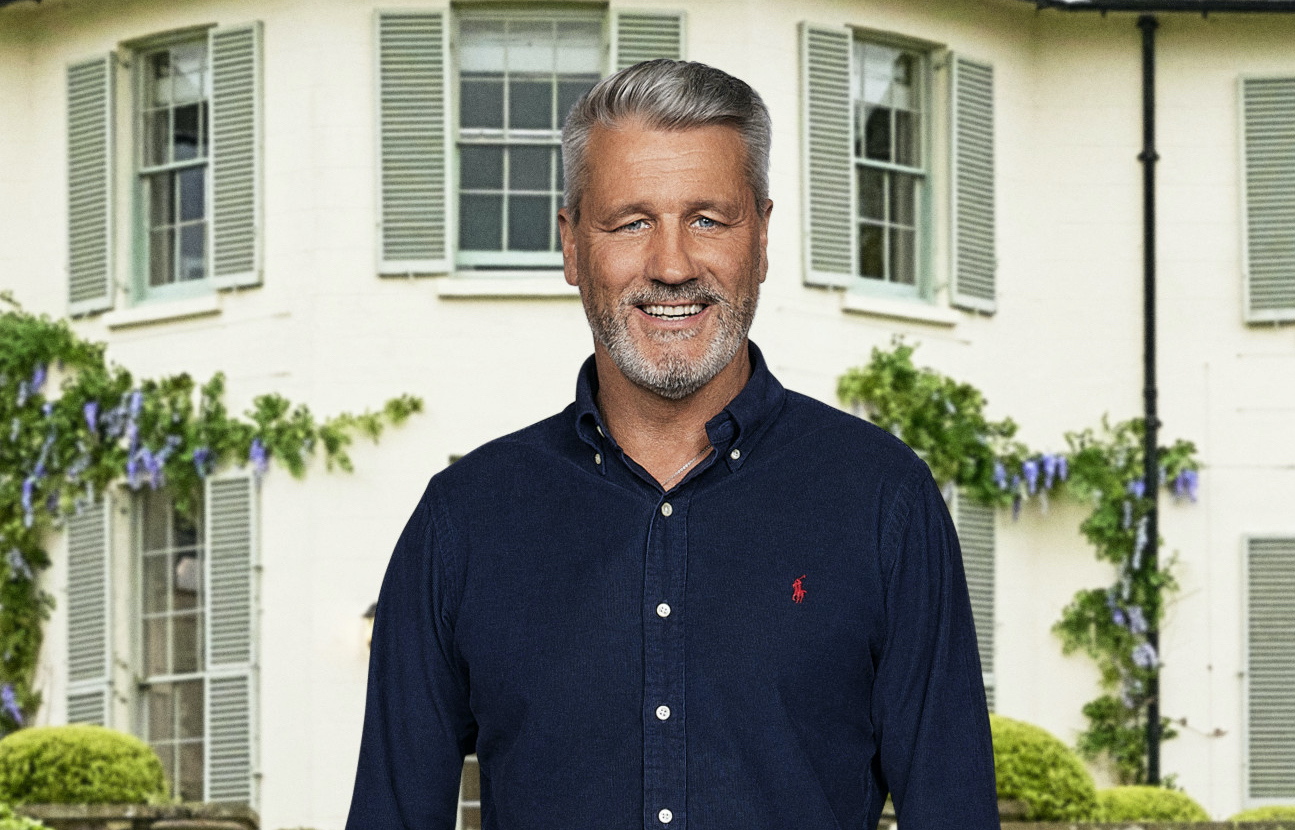 'We were on holiday in Italy and I just looked behind her ear, and it was irritating her – just a little spot behind her ear,' he said.
After telling his wife she needed to get it checked when they returned home, he explained how it was revealed to be melanoma, but by that time, the cancer had spread to her brain.
He then recalled how one day he put her to sleep on a settee, but when he came in about half an hour later, she had passed away.
Caroline, who was reduced to tears by the story, replied: 'But you wouldn't have known.'
My Mum, Your Dad is streaming on ITVX. This Morning airs weekdays from 10am on ITV1.