has thrown his support behind actor after revealing he had been ahead of appearing on .
Earlier this week, the star was who would be taking to the dancefloor on the upcoming season of the BBC reality series.
However, a few days later the actor, 34, shared that after suffering months of pain in his 'knees, wrists, fingers, ankles and toes', he'd been .
While he admitted some days had been 'better than others' and it had been hard to 'not be able to train properly', he had signed up to Strictly to 'move again, get fit and do it with a smile on my face'.
Now one of the countries' most recognisable medical professionals, who competed on Strictly himself in 2018, has said dancing will likely be hugely beneficial for Adam as he continues to treat symptoms.
Speaking to Metro.co.uk, Dr Singh said while physical activity may be difficult, it was still important.
'Rheumatoid arthritis causes swelling, stiffness and pain in the joints which can make it difficult to do any kind of physical activity,' he said.
'[But] resting can help with things like pain.
'However, keeping mobile can also help with some of these symptoms (for instance the stiffness is worse with inactivity), but he'll have to find a balance between rest and training.'
He added: 'I'm sure he'll put his all into it though.'
When asked if he had any advice for Adam, the TV doctor recommended staying on top of medication, and for the star to look after his health in general, plus to always 'work within your ability'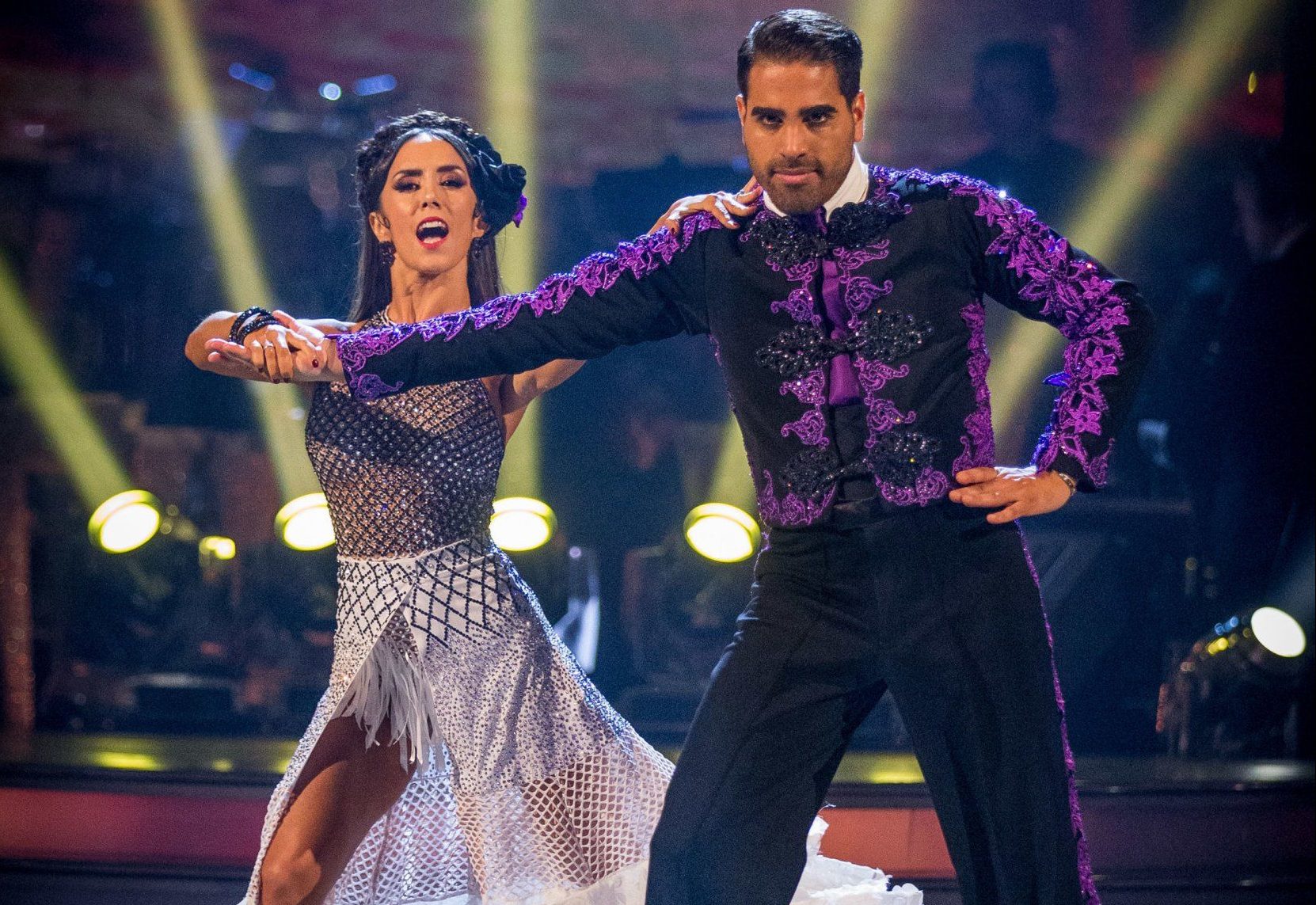 Although there is intense training when it comes to taking part of the series, Dr Singh said it shouldn't stop Adam's chances in the competition.
'Strictly has had people of various abilities taking part and they have all done well,' he said.
He added: 'It's about what you put into the dance, not just the result.'
His comments and advice were echoed by other health professionals.
Versus Arthritis' senior clinical policy advisor and consultant rheumatologist Benjamin Ellis also told Metro that Adam's decision to continue with his plans for Strictly would probably have positive health benefits.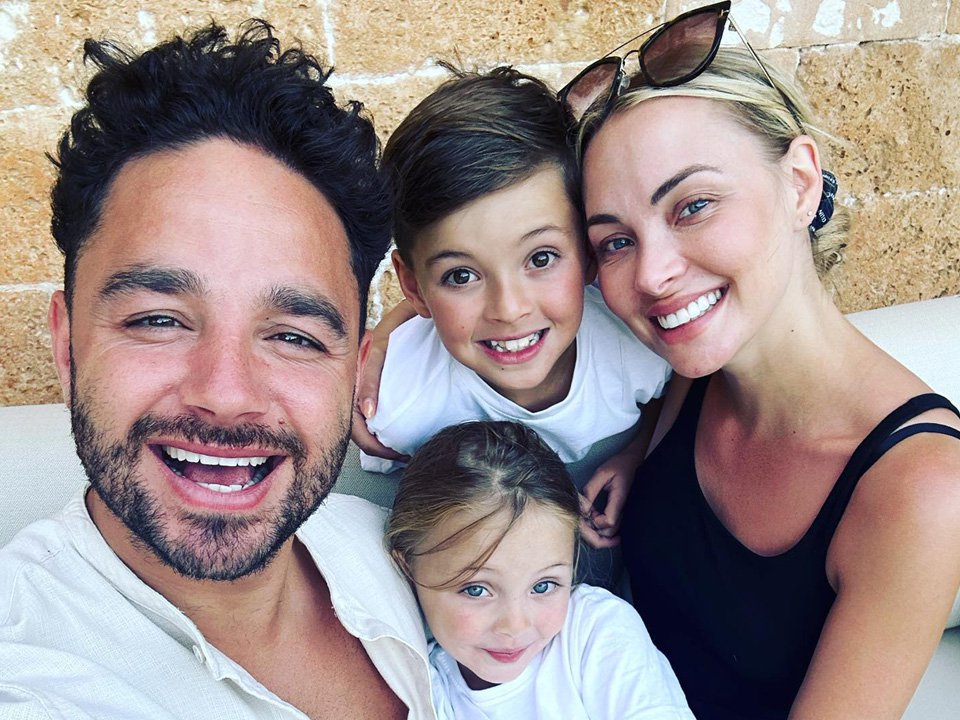 'Keeping moving is great for the joints, whatever type of arthritis you have,' he said.
'The best thing is to pick something you enjoy and listen to your body to do the right amount that works for you, whether that's walking, yoga, swimming… or dancing!
'It's wonderful that Adam is able to dance with his arthritis, and Versus Arthritis, along with hundreds of thousands of people in the UK with rheumatoid arthritis, will be cheering him on every (quick) step of the way!'
When publicly sharing his diagnosis, Adam said he always thought arthritis was 'something people, later on in their life get', but that he had proved it 'clearly wasn't the case'.
What is rheumatoid arthritis?
Rheumatoid arthritis is a long-term condition that causes pain, swelling and stiffness in the joints. The condition usually affects the hands, feet and wrists.
Sometimes symptoms can 'flare up' and become worse, which can be difficult to predict.
With treatment it's possible to decrease how much this happens and minimise or prevent long-term damage to the joints.
Other more general symptoms include tiredness and weight loss.
Diagnosing rheumatoid arthritis early on is important, as early treatment can help reduce the risk of joint damage.
It is an autoimmune disease, which means your immune system mistakenly attacks cells which line your joints, leading to pain, swelling and stiffness.
Over time it can affect not only joints and cartilage, but also bone.
While there is no cure for rheumatoid arthritis, early diagnosis and treatments can allow sufferers months or even years between flare-ups.
Medicine, physiotherapy, and occupational therapy help keep people mobile, and surgery may be required to help any joint problems that may develop.
Depending on the severity of your arthritis, people may be forced to adapt how they do every day tasks.
Complications include the potential of rheumatoid arthritis to lead to other conditions such as carpal tunnel syndrome, inflammation of other parts of the body (eyes, lungs, heart), and an increased risk of heart attack and stroke.
Ellis said that it was a common misconception that the condition only affected people later in life.
'Rheumatoid arthritis affects people of all ages and happens when the immune system – the body's natural defence system – goes out of balance and attacks the joints making them inflamed, swollen and painful,' he explained.
'Urgent and intensive treatments to rebalance the immune system improve symptoms and reduce the risk of long-term, disabling joint damage caused by this inflammation, but NHS delays mean that not everyone is getting the treatment they need, as quickly as they need it.'
His statements about the benefits of Adam taking to the dancefloor were also backed by Arthritis Action's dietitian and strength and conditioning coach Martin Lau, who said the sport 'improves fitness, muscle strength and flexibility'.
'Participating in a programme such as Strictly requires building up the body's capacity to handle the long hours of the dance sessions,' he said.
'Physical activities such as swimming, long walks and exercises like Pilates or resistance training to build up strength is crucial.'
He added: 'If the feet, knees and the rest of the body have been overexerted from the dance practices, an ice bath could be helpful to assist in recovery, as well as dampening the inflammation.'
Going on to explain that 'each person knows their limit', Lau offered his own tips for Adam ahead the intense training schedule.

Are you looking forward to seeing Adam on Strictly?Comment Now
'Breaking the full day's dance practice with frequent breaks can help, and practising the art of visualisation during breaks may also help with consolidating a new dance move.'
Earlier this week Adam said while he knew competing on Strictly would be 'tough' and that he had his 'work cut out' for him, he felt 'up for the challenge and cannot wait to get on that dance floor'.
Offering his support to others suffering 'whatever your situation', he said it was important to 'stay strong get the right help where and when you can' and to 'stay positive'.
Other names set to appear alongside Adam on the next series of the show include Angela Rippon, Layton Williams, Bobby Brazier, Les Dennis and Zara McDermott.
For further support and information about arthritis, visit versusarthritis.org and arthritisaction.org.uk/
Strictly Come Dancing returns to BBC later this year.