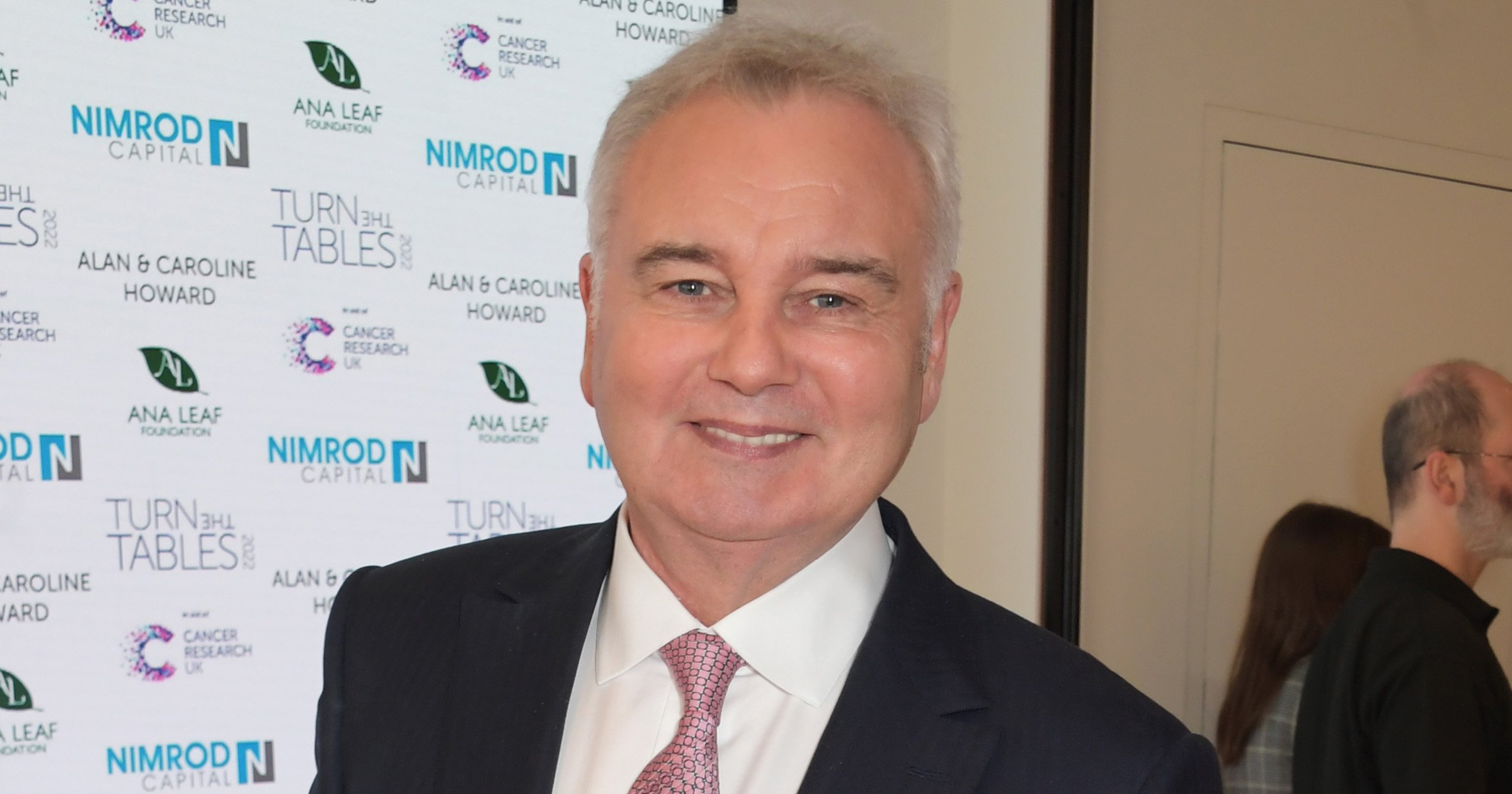 has been photographed relying on a pair of crutches as he left the studios in after returning to his breakfast show following a back operation.
The 63-year-old hasn't been on air for almost four months so that he could recover from the medical procedure.
After his first show back, Eamonn was assisted by his co-host Isabel Webster as they departed the studio, with her linking his arm as they made their way outside.
Eamonn seemed to be in high spirits following his return to work, chatting away as he made his way outside.
Clearly happy to have her co-host back by her side, Isabel smiled for photographers as she lent a hand to Eamonn.
During his highly-anticipated return to GB News, Eamonn revealed that he had fallen down 18 stairs while he was recovering from his surgery.
During Monday's episode of GB News Breakfast, the Irishman delighted viewers with his return where one asked what was wrong with the host.
'Well basically, I can't walk,' he chuckled.
Gesturing to the upper half of his body, he added: 'Everything up here works, but it's the legs.'
'[The operation] has set me back and made me fall down stairs. My leg gave way and I fell down 18 stairs.'
In an attempt to make her co-host laugh, Isabel quipped: 'Shouldn't have been climbing the stairs though should you at that point?'
Eamonn fired back: 'What am I supposed to do? How do you get to bed? So I fell down the spiral staircase, smashed my right shoulder, and the first thing you did was lean on my shoulder.'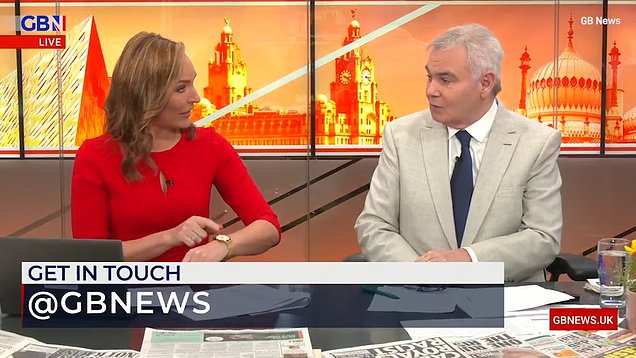 Are you happy to see Eamonn back on screens?
Comment Now
Last month, Eamonn shared a health update with his fans, calling his recovery 'soul destroying'.
He wrote on Twitter: 'Worked hard at my physio this morning. Very tiring but I've now sat on my backside for 5 hours and feel bad about doing nothing.
'Lack of mobility & depending on others stops me doing really simple things.
'For peace of mind I feel another round of foot exercises coming on.'
He then added in a comment: 'Relying is soul destroying' after a fan wrote: 'I feel your pain I had 6 months of physio 2 hours a night 5 a week. I hated relying on folk. But the one thing was NO one will ever understand how awful Physio is and how exhausting.'